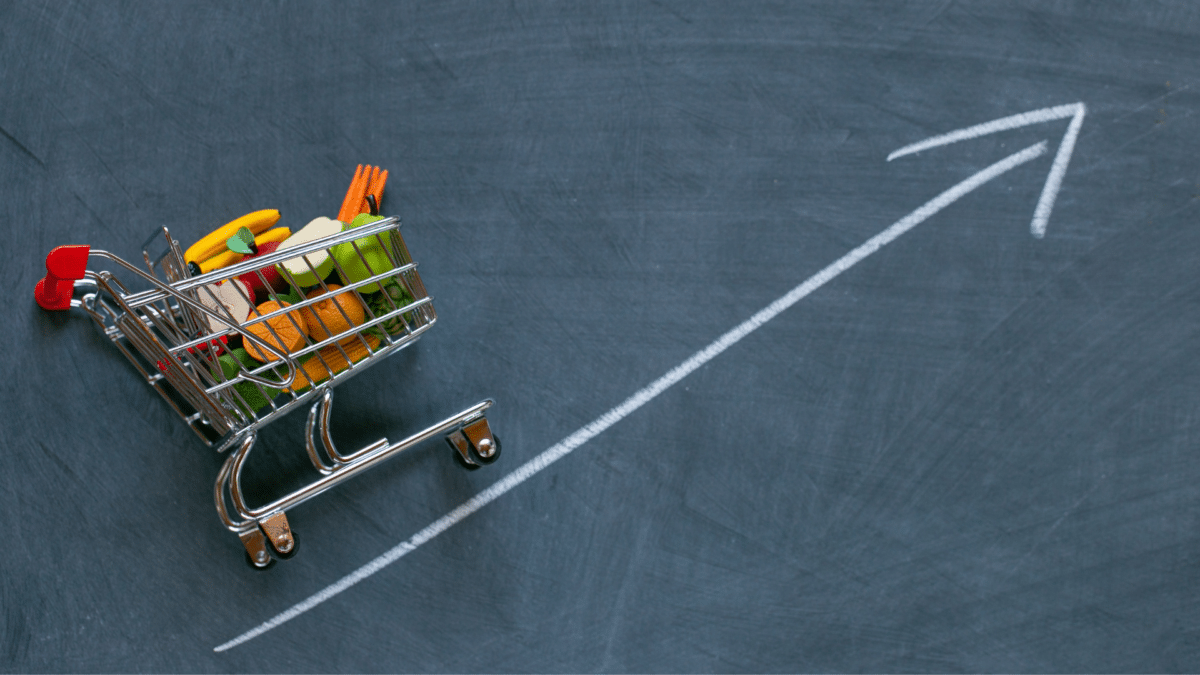 How Supermarkets Can Develop Better Pricing Strategies 🥗
Over the last year, supermarket prices have climbed 10%. By increasing prices, supermarkets are able to collect more revenue from customers and generate higher profits. This can help the business cover costs associated with maintaining shelves, stocking inventory, and hiring staff. For the past few years, effective pricing strategies enabled every supermarket to expand its product range and offer new products that may attract more customers.
---
>Download Now: Free PDF How FMCG Can Generate Profitable Growth Faster
---
The problem is though, the rising food and supermarket prices have prompted the government to take a more active role in regulating business pricing and look for ways to improve regulations. This is beneficial in many aspects, but it poses a problem for supermarkets that do not have sufficient pricing capabilities. 
In this article, we are going to discuss growing supermarket prices, how they affect consumers, and what the government could possibly do about it. Then we advise supermarkets on how to be efficient in the face of shifting market conditions and pricing laws. We argue it is about time for every supermarket to reconsider its pricing approaches.
At Taylor Wells, we believe that in today's rapidly changing economic and market conditions, supermarkets must leverage pricing tactics in order to remain competitive. By the end, you will understand how a supermarket can offer value to customers by optimising its pricing strategies in the face of increased operational costs and government pricing interventions.
A Business Plan On How A Supermarket Can Improve Its Pricing Strategies
Supermarket prices have risen by 10% in the last year. According to the Australian Bureau of Statistics, milk, cheese, and yoghurt prices have risen by 15% since last year. Meanwhile, cereals and bread have increased by 12%. Meat, fruits, and vegetables have increased in price by 4%.
A year ago, consumers could pay roughly $1.98 for a container of sour cream. Coles and Woolworths now sell the item for roughly $3, indicating that inflation has impacted the item by 51%. Before, the popular 2-litre chocolate milk will cost roughly $4. It is now offered in stores for more than $5. Its price has risen by 25%.
According to Finder's Consumer Sentiment Tracker, the average Australian household spends $188 on their weekly groceries, up $30 from the same period last year. That's a massive $1560 increase per household over the course of a year.
Shoppers are feeling the pinch of the food and supermarket price inflation in Australia.
In recent months, grocery shoppers have been feeling the effects of rising prices in their supermarket receipts. Many families are struggling to keep up with inflation and pay for basic necessities such as food.
Some people are expressing their concerns online. For example, a woman from Melbourne recently went viral on TikTok after she shared how little she got after spending $100 at the grocery store. She noted that the majority of her grocery purchases were Coles home brand items such as paper towels, bread, fibre bars, milk, and period pads, but she still had to pay a significant sum of money.
One woman remarked in a Facebook group for Aussie mothers juggling their budgets that she felt everything had gone up in price at supermarkets, and another said it would be simpler to ask what hadn't gone up in price. These women are feeling a financial squeeze because the prices of everyday products have risen, giving the impression that the entire supermarket products have become expensive.
Many people are calling on the government to regulate the rising supermarket prices in order to make goods available at more affordable prices. What will this mean for retailers? It is possible that retailers may need to change their current business model in order to become more efficient with their pricing.
Discussion On Why Every Supermarket Needs Better Pricing Strategies
In the UK, the government is now in the process of modifying price rules, particularly enforcing the Price Marking Order 2004. The Competition and Markets Authority (CMA) is also reviewing supermarket unit prices to ensure retailers follow regulations. Will the Australian government be following suit soon as Australians are also being hit hard by the soaring cost of food in supermarkets?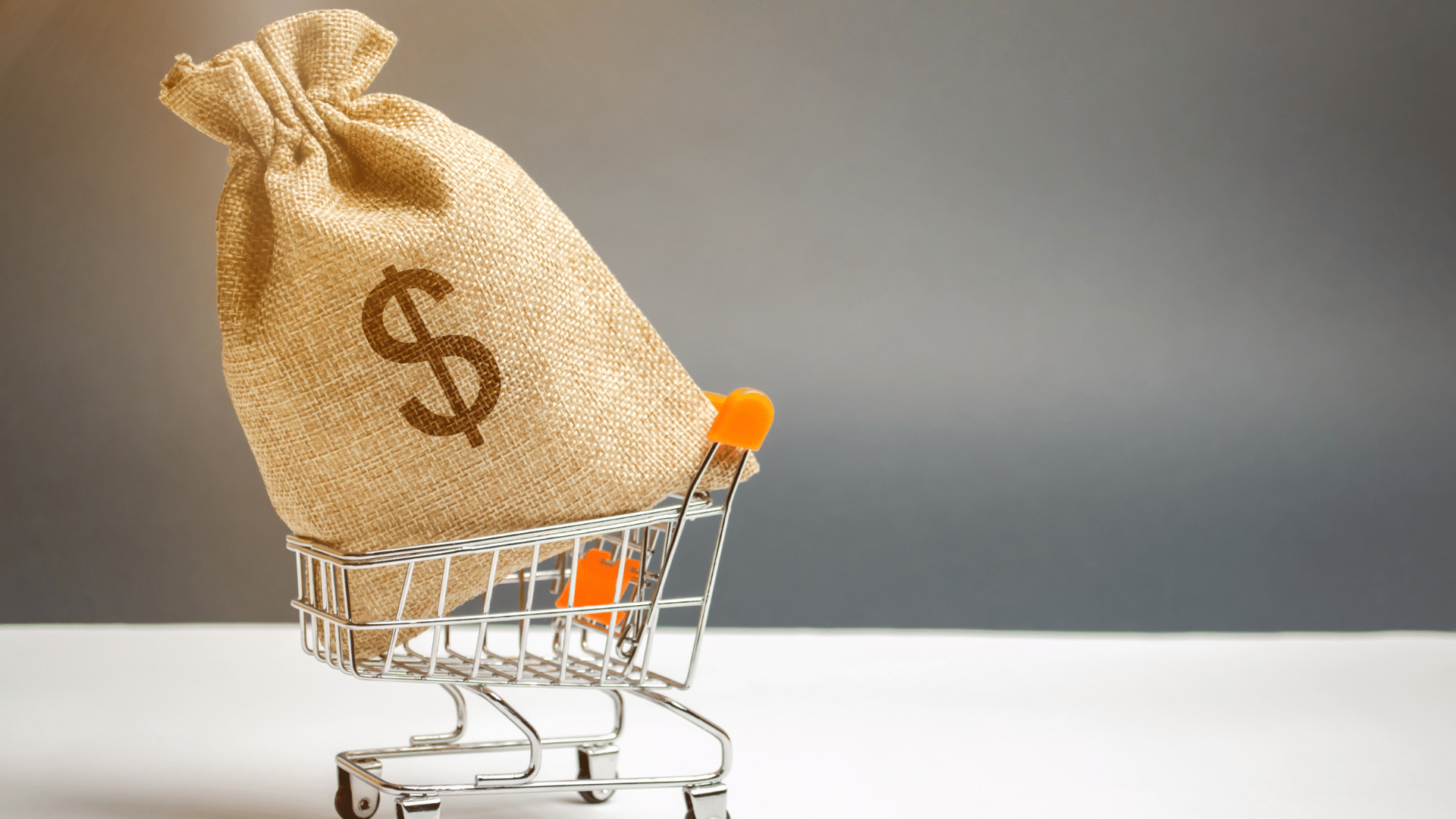 Former ACCC chair Rod Sims urged the Australian government to look into amending merger laws to limit supermarkets' market power supremacy in order to combat excessive pricing. 
Sims claimed that Coles and Woolworths dominate two-thirds of the overall market. Hence, they have less to worry about when making pricing decisions. A Senate committee investigating the cost of living also heard that in some areas of Australia, the two supermarkets control up to 90% of the market, limiting people's options for where to shop.
This suggests that, despite higher operational costs and shrinking customer budgets, they can profitably raise prices.
In fact, according to a Guardian Australia assessment, Coles and Woolworths boosted their profit margins during the pandemic and the inflationary period, when costs for everything from food to rent and electricity bills skyrocketed. Sims said that there is a need to look at measures to improve competition and cited Australia's lack of a substantive law prohibiting excessive pricing. 
Coles and Woolworths, on the other hand, insisted that improved business procedures are responsible for the increased profit margins. According to a Woolworths representative, several factors influence their gross margins that are unrelated to the prices customers pay, such as product and business mix of sales and variations in stock loss. 
Nonetheless, given the current concerns over food pricing, high inflation, and cost of living, aligning recent pricing strategies to a recessionary market will be likely in Australia soon. And, potentially reinforced by governmental intervention as has been the case in the UK over the past two weeks.  
It is important for supermarkets to keep up-to-date with the latest economic trends, pricing strategies, and regulations.
By doing so, they can ensure that their pricing strategies are in line with market conditions and government regulations. Supermarkets can also consider using analytics to gain insights into customer behaviour and preferences. It is important to remain transparent about their pricing policies. By communicating their pricing strategies clearly and concisely, supermarkets can ensure that consumers understand the rationale behind their prices. This will help them maintain positive relationships with their customers and build trust in the long term.
Implications Of Optimising Supermarket Pricing Strategies 
Supermarkets need to leverage their commercial capabilities to stay competitive in the current retail landscape. This includes improving supermarket pricing strategies, which should be aligned with local market regulations and customer needs. They should strive to ensure that prices are competitive yet profitable, while still delivering value for customers.
Our findings show that when a business builds and embeds commercial capability across the business; bolstering its internal pricing skills and capabilities to build a sustainable pricing system, it can generate at least 3-10% additional margin each year while protecting hard-earned revenue and volume. This is at least a 30-60% profit improvement straight to the bottom line.
Supermarkets need to stay informed of the latest economic trends in order for their pricing to remain efficient.
To do so, they can use a variety of tools and strategies. For example, they can invest in market research services that provide insight into customer preferences and buying patterns. They can also utilize technology such as predictive analytics and machine learning to better understand how consumers are responding to pricing changes or new product launches.
By understanding customer behaviour, supermarkets can make better decisions on how to adjust their pricing strategies. Additionally, they can use data-driven insights from third-party sources such as financial news outlets and government agencies to ensure that their pricing stays competitive with the market.
A dedicated pricing team is more crucial than ever. Our findings show that with the right set-up and pricing team in place, incremental earnings gains can begin to occur in less than 12 weeks. After 6 months, the team can capture at least 1.0-3.25% more margin using better price management processes. After 9-12 months, businesses often generate between 7-11% additional margin each year as they identify more complex and previously unrealised opportunities, efficiencies, and risks.
---
〉〉〉 Get Your FREE Pricing Audit  〉〉〉
---
Bottomline
Every supermarket is facing a number of challenges when it comes to pricing strategies. These include rising costs in raw materials, changing consumer preferences, and governmental regulations that require certain pricing guidelines to be followed. With these issues in mind, supermarkets must reassess and adjust their pricing strategies. Through careful analysis, transparency, and keeping up-to-date with the latest market conditions, supermarkets can ensure that their pricing strategies are in line with consumer preferences and regulations.
---
For a comprehensive view of maximising growth in your company, Download a complimentary whitepaper on How FMCG Can Generate Profitable Growth Faster.
Are you a business in need of help aligning your pricing strategy, people and operations to deliver an immediate impact on profit?
If so, please call (+61) 2 9000 1115.
You can also email us at team@taylorwells.com.au if you have any further questions.
Make your pricing world-class!