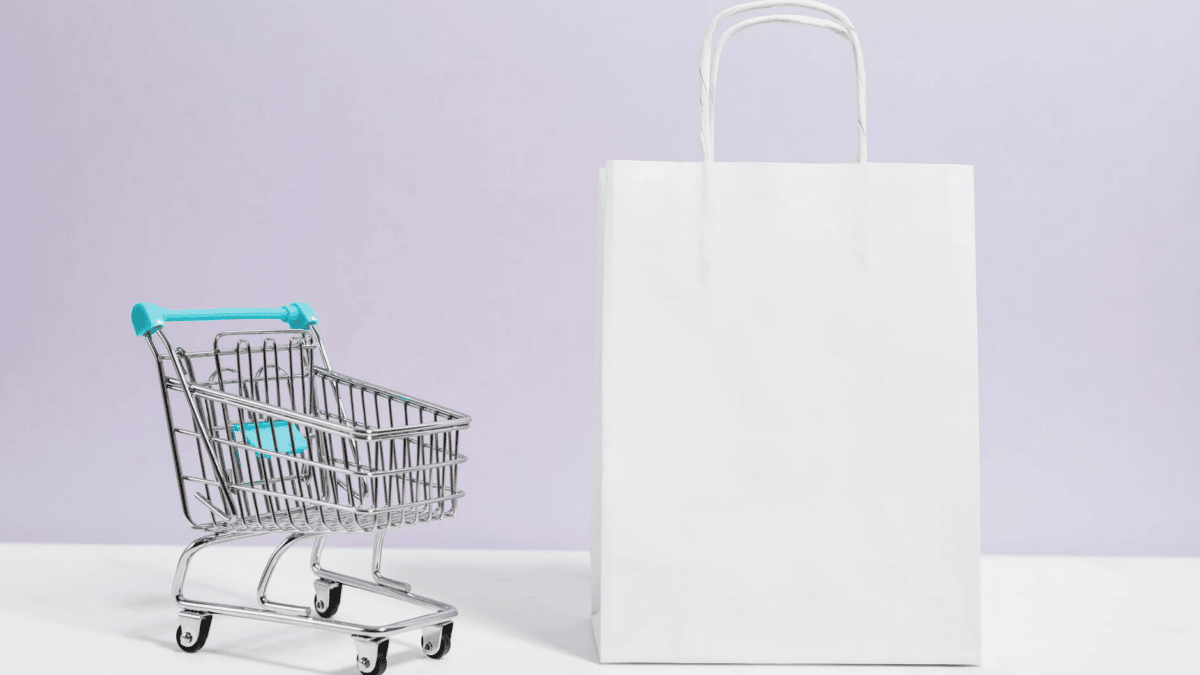 Optimising Startup Pricing Strategy To Align With Customer Value 💰
These days, customer behaviour is changing more than ever. With the shift to digital platforms and changes in the way businesses operate, what are the best ways to have a startup pricing strategy to align with customer trends? 
---
>Download Now: Free PDF How to Drive Pricing Strategy to Maximise EBIT Growth
---
The problem is though, most senior executives fail to see why optimising their pricing is crucial to their company's survival. They may think that pricing is easy. Or that it's simply about moving numbers and data in a spreadsheet, ignoring why they need price lists. 
Instead, they grant discounts and freebies when sales volume is declining. What's even worse is they don't see how this can harm their earnings and brand value in the long run.
Every business wants to minimise the customer's rejection of price increases. But did you know that maximising your pricing team's capability can raise the company's profitability by as much as 20% to 50%? 
So, how do you communicate a price increase without making it sound like you're deceiving customers? Moreover, how do you get them to be more accepting of price increases?
In this article, we show you how you can grow the value perception of your product/services in the eyes of customers. We do this not by sacrificing quality or value. Rather, we guide customers to shift their focus. So they can choose more expensive but high-quality offerings.
Price communication encourages transparency and eliminates the risk of agitating customers. In fact, a recent study by SAGE publications supports this finding.
What is a startup pricing strategy?
A startup pricing strategy is an important part of launching a new business. It determines how much your customers will pay for your product or service and helps you create a sustainable income. Your pricing needs to cover all the costs associated with producing, marketing and delivering your product or service, as well as leave enough profit margins to continue operations.
When setting prices, consider factors such as product costs, competitor prices, and customer value. Establishing a pricing strategy early on will help you attract customers, make a profit, and ensure the success of your startup.
Why is startup pricing strategy important?
A startup pricing strategy is essential to a business's success as it helps determine the financial health and future growth of the company. It sets the stage for how much revenue the business can generate, how much capital investment it will need, and which customers it should target.
A good pricing strategy can also create a competitive advantage in the market by setting prices that are attractive enough to encourage customers to purchase the company's products or services. It also helps startups set goals and objectives that can help them reach long-term financial success. Thus, it is important for startups to carefully consider their pricing strategy when launching their business in order to maximise revenue and minimise costs.
Startup Pricing Strategy To Encourage Customers' Willingness To Pay

1. Communicate that the price increase is an upgrade. 
Steer the customer's focus towards the customer taking action in the buyer's journey. For instance, the premium is $95 and the basic version is $55. You could frame this as "starts at $95/month" to avoid the possible stark comparison of the basic service versus the upgrade or premium offer. This encourages customers to choose the higher offer. 
For instance, a price communication like "Telstra $55/a month mobile plan subscription with unlimited national calls/text, 4G network" versus "Telstra $65/a month mobile plan subscription with unlimited national calls/text, 5G network" encouraged only 23% of customers to choose the higher offer.
Interestingly, more customers at 47% chose the Telstra upgraded version when it was communicated as "plus $10/month." That's twice as much as the initial increase. Most importantly, more customers perceived the premium offer of $115/month as less expensive.
On the same note, drip pricing is not the same as upgrade pricing. In drip pricing, only certain parts of the charges or services are advertised to customers. Then, they are informed about the real price, including hidden charges, at the end of their purchase. 
Of course, that leaves customers feeling betrayed or deceived, inciting bad customer experience and reviews.
2. Convert intangible costs into dollars.
Communicating intangible costs into dollars in pricing are applicable to electric cars, light bulbs, printers, and solar panels. Utility services and appliances are also other examples.
Let's say you save $30 kilowatt/hour on your refrigerator or aircon that has an inverter technology. You simply have to highlight the value that it offers.
Why is this?
The total costs or energy costs of an appliance expressed in dollars and numbers are easier for people to understand. Measurements like kilowatt-hours or mentioning annual costs didn't make a lot of difference in purchasing decisions.
In fact, in a study where brands showed the upfront energy costs of an appliance in the span of 10 years, more customers (48%) chose energy-saving appliances and alternatives. Even if they were a bit more expensive. Now, compare that to the usual pricing labels, where only 12% of customers bought energy-saving products or services. 
3. Communicate multiple discounts in ascending order.
For price-sensitive customers, cumulative discounts have become a competitive strategy for businesses – as long as it isn't overused. The minute that a company relies heavily on price slashing, it will eat away the margins in the long term. This also affects the brand value perception of customers in terms of quality.
For instance, recent pricing research from the Society of Consumer Psychology showed that a "10% discount for first-time buyers plus 40% price slash on New Year's sale" entices more customers than a simple "50% discount."
In other words, customers prefer a price communication that clearly states they get multiple discounts, even if it was the same amount of markdown.
The research also found that multiple discounts should be sequenced from lowest to highest numbers.  "10% referral discount plus 40% price slash" rather than "40% price slash plus 10% referral discount" attracted more buyers. 
Why? This is because the ascending order had more shock value. While a descending sequence of numbers makes customers think that they are getting a lot less in the second markdown. And it doesn't leave a lasting impression.
This type of startup pricing strategy which is often used in Asian markets than in the West is more applicable to in-store settings than online shops. Why? It's because online shoppers can already see the total amount before they even process their online payment.
Startup Pricing Strategy Optimisation
A pricing team needs to understand the key numbers like margin and sales volume. As a revenue capitalisation strategy, this data has to be compared to the previous records with the latest numbers. The team also has to take in supply and demand factors and costs to demonstrate price elasticity.
---
〉〉〉 Get Your FREE Pricing Audit  〉〉〉
---
Bottomline
The strange thing is, most sales staff know these price communication strategies. Yet, only a few businesses use these pricing hacks where price information is clearly mentioned. Why? It's because most businesses don't even have a dedicated pricing team, pricing professionals, or advisory firms in their operations. 
Businesses should think about their pricing strategies consistently. And how it can lead to profitability, customer satisfaction, product/service quality, growing a loyal customer base who also provide positive and constructive feedback, and improving brand and value perception. It's all part of customer relationship management to keep you thriving in the industry, long-term.
As a business, you need to capture the price premiums based on buying patterns and market trends. In other words, pricing expertise requires research, data, and discipline. It isn't based on guesstimates or sheer luck. And failing to align your team's pricing capability with changing customer behaviour will put your market position in danger. 
---
For a comprehensive view on building a great pricing team to prevent loss in revenue,.Download a complimentary whitepaper on How to Build Hiring Capability To Get The Best Pricing Team.
Are you a business in need of help to align your pricing strategy, people and operations to deliver an immediate impact on profit?
If so, please call (+61) 2 9000 1115.
You can also email us at team@taylorwells.com.au if you have any further questions.
Make your pricing world class!