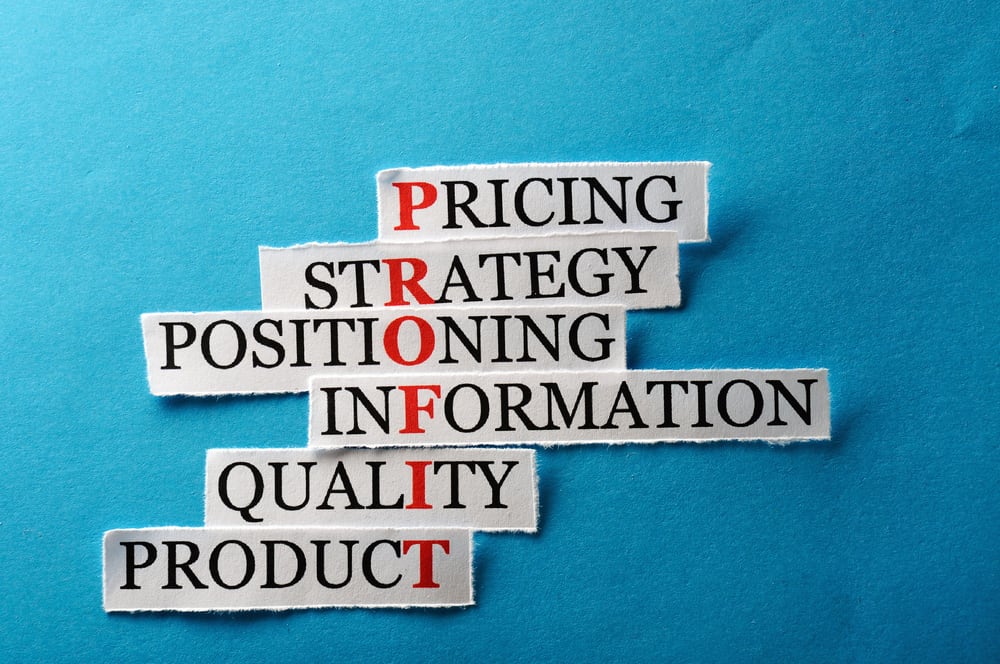 FMCG Pricing Strategy: How to Double Pricing Power In A Depressed Market
Key Account Manager: Are You Armed With a Strong Pricing Strategy? 🔩What's the best FMCG pricing strategy in a depressed market?
FMCG sales make up for more than half of all consumer spending. Meaning, that more than 50% of what consumers spend goes on FMCG goods. According to BEA (Bureau of Economic Analysis), the amount of money going to FMCG organisations was $13 trillion in the second quarter of 2020. However, that's down by 34.6% compared to the first quarter of this year, which was already down by 6.9% from 2019. But, the strange thing is that in spite of the large amount of money we're all spending on grocery goods each quarter, FMCG organisations profit margins are surprisingly slim, averaging at 3-10%.
We're keen to find out why fmcg margins are so low when grocery spend is so high? So, in this article, we will continue to evaluate FMCG pricing strategy and financials to date – looking closely at the key pricing issues leading to consistently margin erosion. We'll be asking the questions: What is the best FMCG pricing strategy to safely double pricing power in a depressed market?  Is there a better way to maximise margins using pricing other than 'push' promotions and deep discounting?
FMCG pricing strategy is based on "last" generation supermarketing retailing
The first area ripe for FMCG pricing strategy transformation is existing FMCG channel strategy and go to market process. It would be safe to say, that most FMCG pricing strategy is still focused on an old-fashioned dysfunctional relationship with their retail customers.  To the extent that now most leading FMCG suppliers haven't got or haven't yet implemented a direct to market, online channel strategy to serve a rapidly growing customer base (currently equalling 20-30% of total sales).
To be fair, though, c.60-70% of all FMCG sales for major suppliers still go through major, brick-and-mortar supermarket channels; and the rest goes through IGA and/or smaller independents. Direct to market sales using online is still a new concept in fmcg institutions. Which means leading fmcg institutions are still relying on old fashioned selling techniques to win major contracts with their supermarket customers rather than data and analytics on pricing and consumer trends. Not only does this indicate that fmcg suppliers are commercially led organisations rather than pricing organisations, there's likely to be wide variations in B2B deal pricing resulting from some level of discretionary pricing.
As a result of current operations, therefore, suppliers are hamstrung by their own outdated channel strategy and sales based pricing approach and retail customers can't get the consumer data and pricing insights they need from fmcg suppliers because they simply don't have them. However, nothing lasts forever – even onerous contracts expire –  and the world moves on. Leading FMCG institutions should take note of how quickly consumers have taken to online buying in the recent months, and get serious about completing an integrated transformation.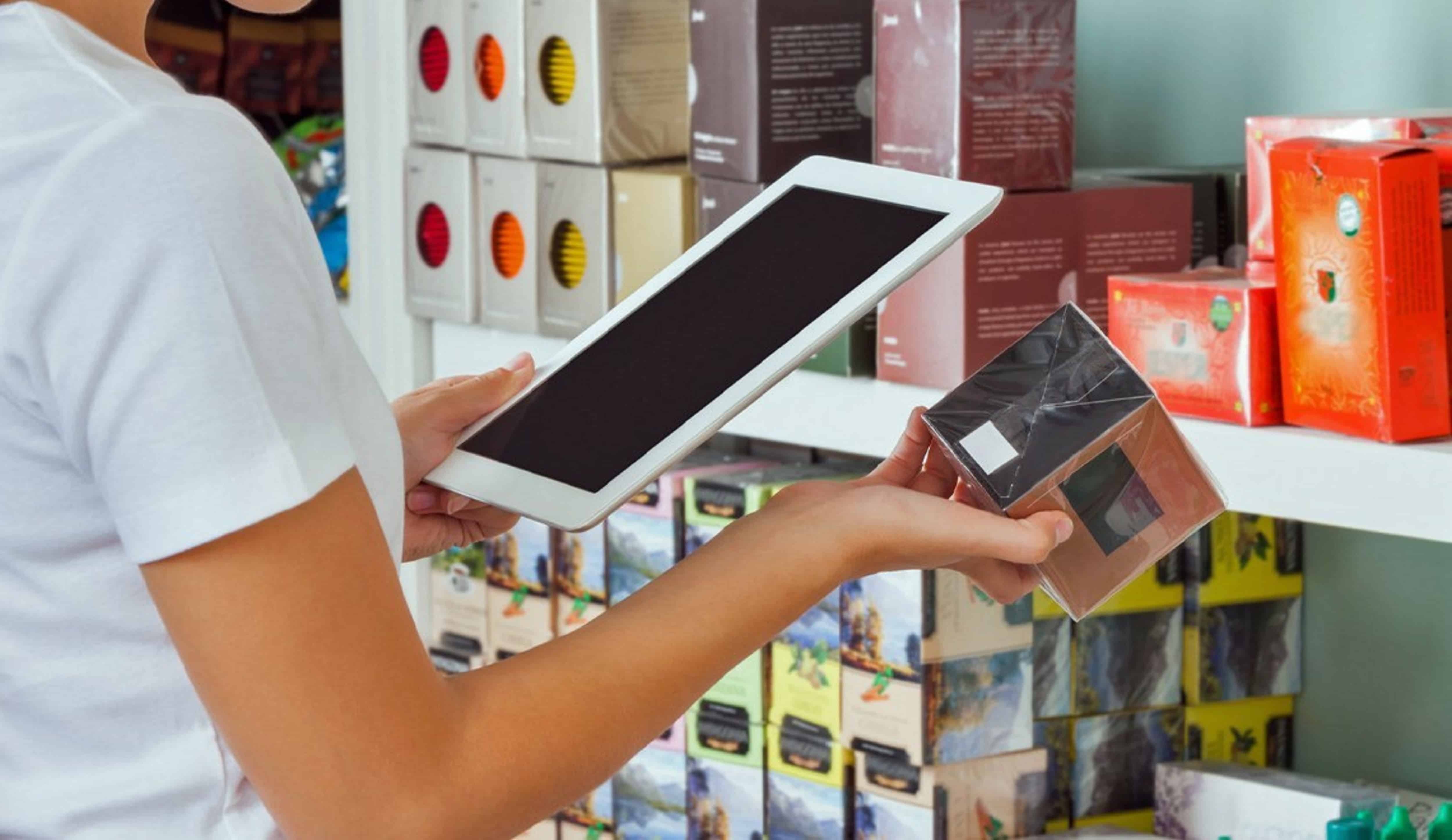 FMCG pricing strategy is inward-looking and has lost its edge in the market
At present, online purchases account for 30% and still growing. People are buying products online such as bags, shoes, shirts, household stuff and groceries. New, smaller entrants are taking a share of the market from leading FMCG suppliers.
For example, if you compare consumer pricing and retail trends with grocery trends, you can clearly see consumers across the board like to buy pretty much everything they can online (people are even prepared to pay for very expensive, fine jewellery online since COVID – a totally new consumer trend).
In fact, since COVID, more fashion apparel suppliers than ever before have been going direct to market. Smaller fashion apparel suppliers with unique offers are looking at alternative channels to market other than the department store or third party aggregator sites to promote and sell their goods to the end consumer. They are looking to online, social media, social influencers, smaller boutique outlets that match their brands etc.
The same pattern is occurring in fmcg with smaller fmcg suppliers.
For example, below listed are 10 profitable FMCG organisations that have taken share from leading FMCG suppliers across different categories by leveraging their online capability and independent sales and marketing strategy.
1. Pangkarra
Wholegrain wheat products, pasta, breads and pulses.
2. Roza's Gourmet sources
Premium, handmade sauces for those with food intolerances.
3. Nexba
Homemade-style iced tea.
4. Popina
Clusters and muesli makers.
5. Mayver's
Peanut butters and nut spreads.
6. Slim Secrets
Healthy, convenient snacks.
7. Cocofrio
Dairy-free ice cream.
8. Schibello Caffe
Italian-style coffee beans and makers.
9. Frosty Boy
Frozen desserts and beverages.
10. Sodastream
Fizzy drinks machines and flavourings.
Pangkarra – no. 1 on the list – is a prime example of a small FMCG business that has deliberately chosen not to go through major supermarkets and selling products with higher price premiums than supermarkets.
Interestingly, Pangkarra have stated that they have no intention to work with Coles or Woolies. Their strategy is to keep their brand for the 20% of Australians that don't want to shop at Coles and Woolies. From marketing and pricing perspectives, they are keeping their brand exclusive, investing in online to reach people who intentionally shop elsewhere and who are willing to pay a price premium for doing so.
FMCG pricing strategy is very tactical and does not utilise trade spending effectively
The third area ripe for FMCG pricing strategy transformation is trade spend investment in unnecessary promotions and needlessly excessive discounting. Trade spending – the financial deals that FMCG suppliers offer retailers to market their products – stands at an all-time high for FMCG companies, despite their underwhelming results in terms of generating more profitable sales or capitalising on product innovation.
On average more than 30 per cent of the price that consumers pay for a product goes to retailers in terms of trade deals. There is also a large price variation between categories that gives retailers a lot of room to discount products further. All of this cuts FMCG suppliers' profits and undermines premium brands. Especially, when prices go below the prices consumers are willing to pay (i.e., consumer reference prices).
Many fmcg companies say they have tried to optimise trade spend to improve the situation with retailers. However, very few have taken a comprehensive approach to trade spend. Namely, clearly defining and analysing the whole "price waterfall" as the money flows from the consumers and shoppers to the retailer and then to them – the manufacturer.
FMCG pricing strategy and culture is resistance to change
The fourth area ripe for fmcg pricing strategy transformation is company culture. According to a recent study, CEO Viewpoint 2017: The Transformation of Retail, they found that most FMCGs view digital transformation as critical. However, their strategy, planning and implementation are much slower than desired.
The three biggest barriers to digital transformation based on the survey are:
69% – the IT team's ability to deliver on the strategy
67% – lack of leadership to define a digital transformation strategy
64 % – lack of the pre-requisite skills to execute on the strategy
What is clear from this study and our consulting experience is that the FMCG industry still faces challenges with managing change and ensuring that business transformations lead to meaningful outcomes. Lead times, delays in implementation, and skills shortages are often the major factors that discourage FMCGs from seeing a pricing transformation through to a successful conclusion. Not only that but another obstacle was the cost of new IT and pricing system – and the associated costing of training and enabling teams to deliver digital transformation outcomes.
Key learning: Discounting is not the only solution to drive volumes and revenue
Continuously promoting products using a rigid cost plus pricing strategy that favours traditional channels to market and excessive and frequent discounting across all product categories is a tough strategy to implement in a disrupted and competitive retailing environment. And one which is leading to year on year category decline and margin erosion for major snack and food brands. All signs above indicate that current fmcg pricing strategy will lead to year on year profit decline for major fmcg institutions and year on year growth for smaller fmcg businesses.
Taylor Wells believes better alternatives to current fmcg pricing strategy is demand-based pricing or customer-focused pricing. We also believe the time is right to reduce costs by optimising the entire trade spend system.
A clear winning advantage of using a consumer-oriented approach to fmcg pricing strategy is that it provides a dashboard of a products profitability. From here, you can see what products consumers and shoppers value – you'll understand what they are willing to pay now and can anticipate if this is likely to increase or decrease based on analytics. It'll also be possible to see if there are SKUS in your assortment that are not selling well compared to others. At this point, you can then test if lowering the price increases consumer demand. You can then track promotions systematically and reevaluate products based on price and consumer data. Or change product specifications if need be.

---
>>>Read about: Key Account Manager: Are You Armed With a Strong Pricing Strategy? 🔩
---
Tips on How FMCG Can double their pricing power – Even In a Depressed Market
We all know that one of the most challenging tasks that FMCGs face is price optimisation. Setting a price that will boost penetration and sales growth is not an easy task for FMCG organisations. Especially those that are tied to cost-plus pricing and sales led price negotiations. However, there are numerous pricing methods that FMCG sales and pricing teams can use to help the business double their pricing power even in depressed markets. Below listed are some tips to help start the journey to a customer-focused pricing strategy:
Customer willingness-to-pay
In pricing a product or service, it is important that you understand customer's willingness-to-pay.
Customers have a minimum and maximum price they are willing to pay for a product or service. If the price is closer to the customer's reference price (maximum/minimum price thresholds), the consumers' uncertainty to buy is lower. If, on the other hand, you want customers to pay more for products than their reference point indicates, this will take additional investment in marketing, advertising or promotions.
Assortment enhancement
For this approach, understanding the customer's willingness to pay is also significant. You have to use consumer and price research to understand the differences in willingness-to-pay for the items in an assortment. Then you need to use this insight to inform your segmentation strategy. Segmentation is crucial to price optimisation to ensure you set the correct price bands across different products and customer groups.
Customer value-drivers
Value drivers are the unique motivators that your customers have in their minds when they buy your products. As an FMCG business, then, you want to identify the unique reasons/drivers why your retailer customers and end consumers and shoppers buy your products. And not just the features or benefits of your products, but also the reasons why shoppers buy your products versus other like products. How do they consume your products? What are they trying to avoid by buying your products? Do customer value drivers vary across different groups (you'll only know this if you've got your segmentation in order)?
This discovery exercise is important because you'll find out what and why your customer value your products. What's more, you can use this insight to add depth and evidence to your price ladders and price-setting process. You'll also be able to understand the aspects that don't influence your customer's willingness to pay or the elements that in fact cap spend. And when you do, stop marketing them to customers because its a wasted investment.
Price Increases
Prices should not be fixed or based on cost plus methodology. In order to protect profits, FMCG companies want to increase their prices at least once a year. It is best practice to raise prices regularly so retailers get used to the new norm. Especially when they see it benefits them financially and customers respond well. However, all price rises have to be optimised. This means informed by various inputs, such as: competition, sales trends, inflation, cost of production, freight, consumer perception, value driver analysis, product innovation and brand positioning.
Promotions
Recognise consumers' possible reaction to different promotional methods or discount levels, and optimise overall revenue. Increased promotions can destroy value not create it. The reason is, sometimes the increase in volume does not compensate for the price reduction.
Promotions that merely shift-share on a weekly basis do not boost consumption at all. Rather, blanket promotions tend to result in lower margin for the retailer and manufacturer.
Consider instead setting optimal levels of discounting, frequency and support in-store to determine your next promotion. Seek to understand which lines are the right products to discount or promote. Consider also which – when promoted – will actually drive incremental sales and margin over their baseline sales.
Price and promotion, more than ever, are moving and dynamic processes with personalisation underpinning everything.
Implications
Trade spend is central to pricing strategy and go-to-market execution processes.
You can't just change one or two elements of trade spend and expect long-lasting results with your pricing strategy.
Consumers are responding differently to prices as a result of the crisis. Grocers, mass retailers, convenience stores will need to carefully refine their pricing strategies to create and capture value.
Smaller fmcg suppliers and new entrants are leading the way with online capability and pricing with leading suppliers lagging behind in many respects.
Smaller brands now represent almost one third in the fmcg industry because they have leveraged technology to their advantage and have an online capability that surpasses many leading fmcg suppliers.
FMCG suppliers urgently need a new operating model that meets today's and tomorrow's needs as the one they are using now is antiquated and in many respects broken.
Use the consumer price point, rather than the wholesales price (current practice) to drive all subsequent discounting to the retailer.
Sales should be negotiating terms with retailers based on the net prices realised after all discounts and promotions – as this is a more realistic picture of profitability for the retail and manufacturer.
Conclusion
The current crisis has highlighted a lot of room for price improvement in the FMCG industry. A striking improvement area is reducing the often unnecessary high costs associated with largely unnecessary promotions. Over the past 4 months, we have witnessed widespread and deep discounting across most food categories to drive volume. Promotional cost has skyrocketed and FMCG organisations are now struggling to recoup their losses. It is commonplace now to see 50%+ promotions on offer almost every week for even higher value items. Same goes for habitual everyday items. This is not a sustainable or prudent FMCG pricing strategy. What's more, it's totally misaligned to retail customers and consumer needs.
From our consulting work with FMCG organisations, it is clear that fmcg leaders have to make up their minds: Do they want to eliminate isolated weaknesses or benefit from an integrated transformation that will get their strategy, people and operations as a whole in shape for the future? To avoid piecemeal pricing solutions, management should develop a fundamentally new, all-encompassing vision for creating and capturing value, which includes a new operating model for pricing.
It is time to stop wasting excessive resources on temporary problems using quick-fix trade spend solutions. Because in many respects FMCG companies are limiting their own pricing power using largely outdated and ineffective trade spend including promotional strategies when they could be using this time to re-set prices and value using a customer-focused FMCG pricing strategy.
Click here to download a whitepaper on driving pricing strategy.
---
〉〉〉 Contact Us for a FREE Consultation〉〉〉
---