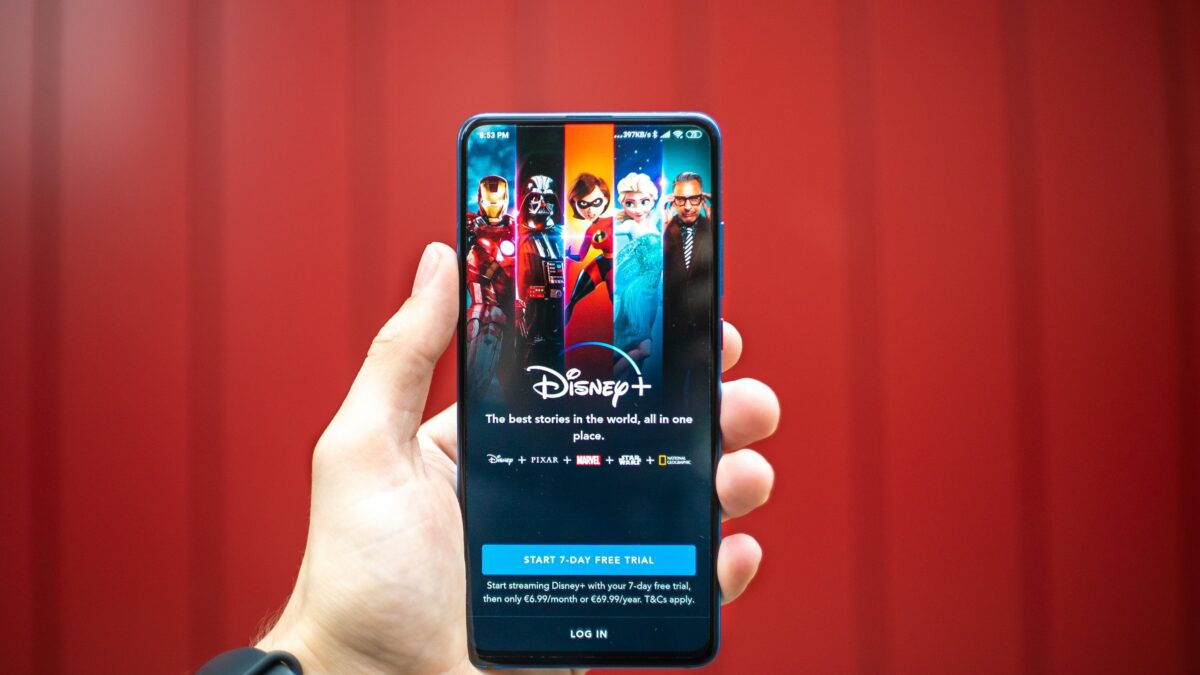 The Reason for Disney Plus Price Increase And How It Devalues The Brand 🧌
Members of Disney+ will have to choose between two options to keep their subscription in the coming months. Pay the same monthly fee as before, but with ads. Alternatively, subscribers could pay more to watch without advertisements. Disney is taking a risk here, knowing that its customers are already dealing with inflation. But what gives the company such confidence in this initiative? Why is Disney+ increasing its price?
---
>Download Now: Free PDF How to Drive Pricing Strategy to Maximise EBIT Growth
---
In this article, we analyse the streaming giant, Disney+, and its pricing strategy. From its beginning to its most recent developments, particularly the recent price increase announcement. We explain why Disney+ is increasing its price. Then, we give an argument on how the decision will have a negative impact. However, if the company adheres to strategic pricing, it has the potential to succeed.
At Taylor Wells, we believe that pricing for profits is good as long as it does not devalue your brand. By the end, you will better understand the economy of streaming services and the right approach to adjusting prices.
A Look Into The Streaming Giant: Why Is Disney+ Increasing Its Price?
Disney's new CEO, Bob Chapek, appears to be challenging the company's established value-based approach last week when he approved a price increase and considered the addition of an ad-supported option to access Disney+ services.
The price increase implies that the business no longer find it profitable to keep prices low. This makes sense given that the low prices are only there to attract customers during its initial launch.
We have to keep in mind that Disney's value-based pricing works based on its products' perceived value for potential customers. Now that it has made a name for itself, the company believes that its customers are no longer price sensitive and will pay for its services even if they are more expensive. With the price increase, there will surely be a massive change to Disney+'s existing market.
Why Is Disney+ Increasing Its Price Away From Its Initial Strategy?
When Disney launched its own streaming platform in 2019, there were already streaming behemoths like Netflix, Hulu, and Youtube TV, all of which had loyal members and years of experience in the content streaming business. Disney found a way to gain subscribers through a penetration pricing strategy in the already fierce competition. 
Through penetration pricing, Disney+ attracted new customers by proposing lower prices than its competitors. Their aim was to lure customers with a more appealing deal and retain them in the long run. During the debut of Disney+, Netflix charged $8.99 per month for its basic plan whereas Hulu charged $11.99 per month for its ad-free plan. But Disney+ is priced comparatively low right away with $6.99 per month that includes a free trial.
The low starting price and increasing demand for streaming content made Disney+ irresistible to its target market.
Disney+ launch was a success. In fact, the much-anticipated new platform already had 10 million subscribers in its first 24 hours.  
Another strong selling point of Disney+ is its content, which is highly valued by its subscribers, who are mostly fans of its iconic films and characters. When it launched, it offered far fewer shows than competitors such as Netflix or Amazon. But it was known for its high quality, with Pixar, Lucasfilm, and Marvel all producing content.
The Mandalorian, a Star Wars spin-off featuring Baby Yoda, which was once the most popular show in the world, solidified the platform's strong start. In less than a year, the streaming platform attracted approximately 50 million subscribers. Marvel's WandaVision was the streaming service's second big hit, bringing in millions of new subscriptions. 
Even though it has only been in the industry for a few years, Disney+ now ranks alongside Netflix and Amazon Prime as pillars of subscription content services. Last year, Disney+ generated $5.2 billion in revenue, an increase of 85% year on year.
Why Is Disney+ Increasing Its Price With New CEO
Despite the successful pricing strategy, everything for Disney+ subscribers is about to change. Disney CEO Bob Chapek has made decisions that differ from his predecessor. The most recent one is about Disney's pricing strategy, which is now aimed at increasing profits even at the expense of slowing subscriber growth. 
Former CEO Bob Iger wanted Disney+ to be the most affordable major streaming service. This is their strategy to convince customers that Disney+ provides a better value proposition than competitors, even though their content is already more diverse and sophisticated.
On the other hand, Chapek has already approved a 38% increase in the price of Disney+. This comes as the December launch of Disney's new advertising-supported services. According to sources, the monthly fee for the ad-free streaming platform will rise from $7.99 to $10.99. While Disney+ with advertisements will start at $7.99 per month.
But how does this new pricing strategy compared with Disney'+ competitor pricing?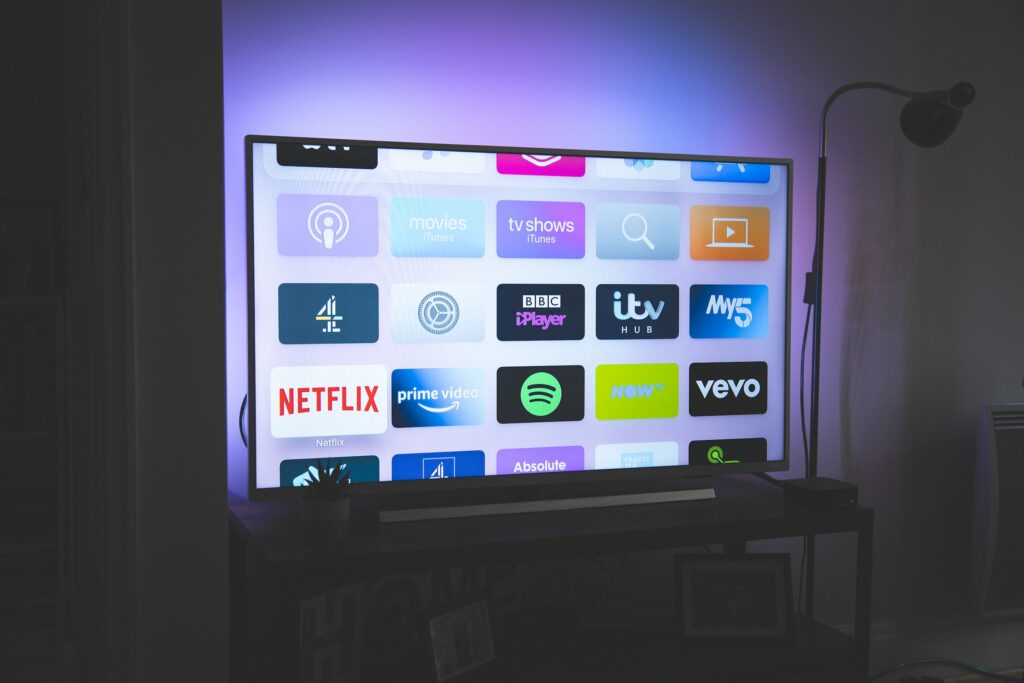 In short, Disney+ is generally more expensive than its competitors. The ad-supported Disney+ will be more pricey compared to other ad-supported products, including NBCUniversal's Peacock and Paramount Global's Paramount+, both of which are $4.99 per month. However, it will be less expensive than Warner Bros. Discovery's HBO Max costs $9.99 per month.
At $10.99 per month, the ad-free Disney+ will be more expensive than not only Peacock and Paramount+ but also Amazon Prime Video, which charges $8.99 per month. Nonetheless, the service will be less expensive than Netflix's $15.49 monthly fee and HBO Max's $14.99 monthly fee.
Why Is Disney+ Increasing Its Price Along With Other Streaming Businesses 
Disney isn't the only streaming service that raised prices to increase profits. In reality, it has already become a trend for large subscription businesses.
Netflix increased their prices earlier this year. The basic plan for the service is now $9.99 per month, up from $8.99. Its standard tier now costs $15.49 per month, up from $13.99 previously. Finally, Netflix's 4K tier has increased in price from $17.99 to $19.99 per month. 
These price increases are a major change for the streaming industry. Amazon, which incorporates Prime Video in its e-commerce offerings, has also raised its prices.
Streamers are investing heavily in developing their content offerings to justify price increases. This year, Netflix released the fourth season of its most popular series, Stranger Things. Amazon Prime Video also recently began streaming The Lord of the Rings: The Rings of Power, its most expensive series to date. Meanwhile, Chapek believes that Disney's higher content development investment since the launch adds value to its pricing.
So why is Disney+ increasing its price? The new pricing model Disney is attempting to implement suggests that Chapek is more concerned with short-term profitability than with fast and easy subscriber gains that can be converted to higher-paying customers in the future. It also implies that he is confident that the price increase will not cause a decline in Disney+ demand. 
But, will that be the case? It's highly unlikely. Let's take a look at how the price increase might harm Disney+ and its customers.
The Negative Effects of Prices Increasing on Streaming Services
The destruction of value appears to be accelerating in the streaming services industry. After a decade of rapid growth, Netflix reported 200,000 user losses in April, the first time since 2011. The streaming service anticipates losing another 2 million subscribers in the current second quarter, putting it on track to have its worst year yet. This year, the stock has already dropped by 60%. And what is causing this decline? Well, it's the recent price hike.
Membership growth has slowed in the last year and is still not back to pre-pandemic levels. Price increases only worsened the situation. Even password sharing became more prevalent. Netflix claims that in addition to its 221.6 million subscribers, 100 million homes use its services but do not pay for them. Netflix is now experimenting with various methods to sign up those individuals.
If it happened to Netflix, there is no reason why it shouldn't happen to Disney.
Disney+, like many other platforms, is undoubtedly struggling with the economics of streaming. This is not surprising given that prices for these services have been unnaturally kept low for years to increase adoption and share.
We all know that Disney's management is full of big-time executives. They must be aware that their subscribers would despise advertisements. But are members willing to pay more for ads they don't want and didn't sign up for? Nobody wants to move to a worse option after signing up for something much better only to discover that they must pay the same price for a bad experience.
There is nothing wrong with a company choosing profits over subscriber growth. However, in the case of Disney, it will not be all roses. So, is it impossible for Disney to make it work? Is Disney+ already set for its doom? Well, we believe they can mitigate the risk of their new pricing scheme.
A Good Price Increase Notification Can Benefit Disney
When done improperly, price increases can result in unfavourable outcomes such as customer grievances, social media uproar, and, worse still, having to reverse the price increase or lose customers entirely.
For some instances, like Disney+, the best way to employ price increases is by applying it gradually. This way, the unpleasant customers' reactions brought by unexpected changes in offerings are minimised. Thus, making the messaging customer-centric is a good course of action. As a business, you could provide a value story each time. Tell a compelling narrative about why the price is being raised. And focus on customer value.
---
〉〉〉 Get Your FREE Pricing Audit〉〉〉
---
Bottomline
Streaming giants, such as Disney+, use a value-based approach in pricing their services. Members are given the choices and options for packages they choose and value. The usual deal is that the higher the price, the higher the resolution, or the more people can use the platform.
However, adding an ad-supported option is a different matter. It doesn't appeal to customer value drivers. Subscribers would be annoyed to know that if they don't agree to pay more, they have to settle with ads or cancel their membership.
We proposed that incremental price increase and more differentiated price tiers based on customer value drivers can work to lessen the negative impact on streaming services. But it won't be the same for all businesses. If you are contemplating how to adjust your prices, setting up your own dedicated pricing team is a smart move to take.
Our findings show that with the right setup and pricing team in place, incremental earnings gains can begin in as little as 12 weeks. The team can then capture at least 1.0-2.25% more margin after 6 months using well-researched price management techniques. In 9-12 months, organisations are frequently generating 3-7% higher profits every year as they find more complex and previously unrealised possibilities, efficiencies, and risks.
---
For a comprehensive view on integrating a high-performing pricing team in your company,
Download a complimentary whitepaper on How To Improve Your Pricing Team's Capability.
Are you a business in need of help to align your pricing strategy, people and operations to deliver an immediate impact on profit?
If so, please call (+61) 2 9000 1115.
You can also email us at team@taylorwells.com.au if you have any further questions.
Make your pricing world-class!