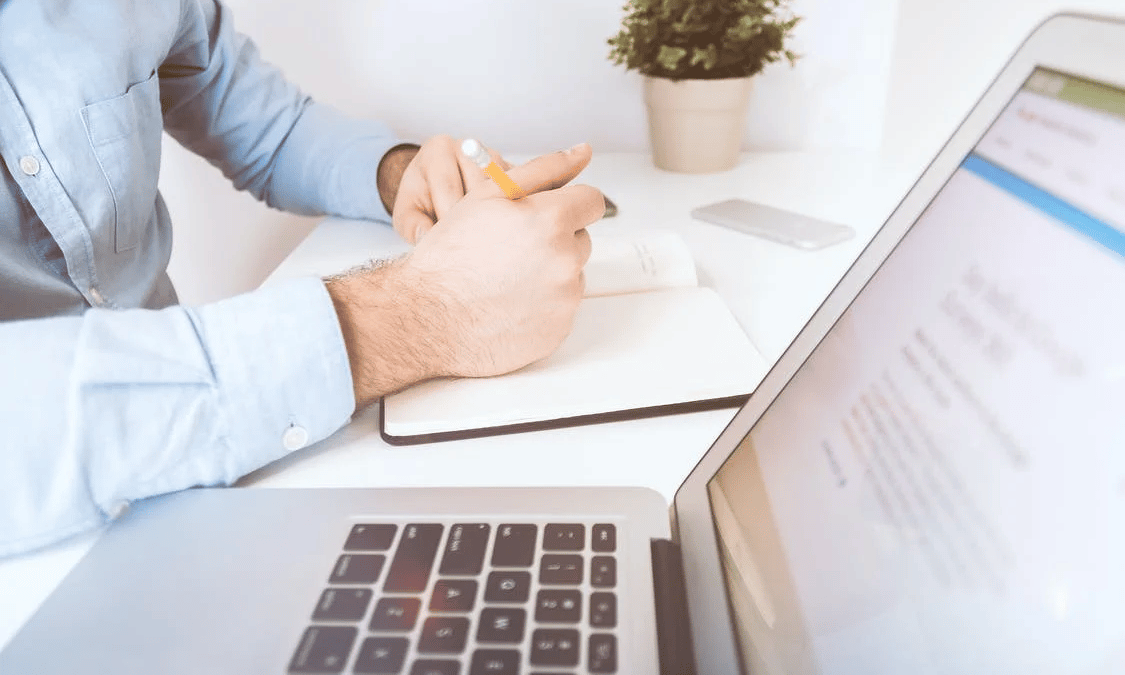 The Challenges of being a Data-driven Brand without Automation & Change Management Tools 🖥️
It's a well-known fact that efficient data management systems help companies deliver value to their businesses. But this is only possible when data is analysed with the right tools, talent, and capabilities to drive innovation and growth from your range of products and services. So, we ask, how does being data-driven with the right automation and change management tools really mean for corporate operations?
---
>Download Now: Free PDF How to Drive Pricing Strategy to Maximise EBIT Growth
---
Data-driven organisations acquire more customers by as much as 23%, according to Mckinsey's latest research. They are also 19x more profitable and can retain loyal customers by as much as 6x.
The most difficult aspect of being data-driven is not technology but the ability of its people to adjust to cultural shifts. When the management fails to invest in training, process development, and tools and systems, employees struggle to respond to the integration of technologies into their work operations. Management may find it difficult to admit that something has to change. However, it is the first step.
In this article, we discuss why being a data-driven business can be challenging. At Taylor Wells advisory, consultation work shows that data analysis and utilisation positively impact not only your margins and revenue growth — but also the work environment by helping human resources to improve the team culture and experience.
We also argue that predicting customer behaviour and trends through data analysis allows you to tailor-fit your campaigns in ways that communicate the value that you offer as a brand. We believe that ownership and data management, privacy protection, and data responsibility are part of being a value-driven business.
Overcoming the Challenges of Being a Business without Data-driven Change Management & Automation
People may experience information overload as a result of data abundance. However, it has the potential to shape the future of fact-based development in businesses, reinforcing innovative thoughts with concrete evidence. Yet, a robust, data-driven environment is rare for several firms, and data are seldom the only basis for judgement calls. They still don't know what it means to be data-driven.
What does being data-driven mean for the management?
Data-drivenness is about developing technologies, capabilities, and, above all, a data-driven mindset. Consequently, an organisation taking a data-driven approach makes critical business decisions premised on data analysis and interpretation.
Why a data-driven approach? Because it allows businesses to review and manage their data to improve their products or services. Furthermore, by employing data to guide its operations, an organisation may relate and tailor its marketing and branding to prospects and customers, which can lead to higher profitability.
A Closer Look at a Data-Driven Automation Process
1. Gathering data
Without a question, data is a critical component for optimising business operations. Sure, it cannot be simply any data. In a properly functioning data-driven business, collecting proper data is a high priority. The set of data must be aligned with the subject being studied. It must also be timely, precise, clear, impartial, and, most importantly, credible. A tiny bit of good, reliable data is significantly more precious than terabytes of useless information.
Data, however, is always messier than executives expect. There may be minor underlying factors that skew outcomes. Moreover, filtering and processing data can be a difficult, lengthy, and costly process. To be honest, data-driven organisations have their data scientists devote the majority of their time to gathering, processing, and preparing data.
2. Accessing data
It is not enough to have precise, timely, and relevant data to identify as data-driven. Data from a thriving data-driven business are also readily accessible. Members of the relevant team can connect, distribute, and enquire about the data.
Once required, the data should be in a format that allows it to be linked to other business data. Hence, a data-sharing environment must exist. For instance, some retailers merge customers' number of clicks with their purchase histories. This gives more valuable insights. To achieve this, consider relational databases.
Finally, relevant methods must be provided for questioning to assist management in understanding what is going on in a firm, such as a requirement to identify consumer groups.
3. Presenting data
A data-driven company, as previously discussed, has an analytic group having access to reliable data. For example, the organisation gathers sales figures and prepares a presentation claiming that the business' sales increased by 4% in three months. It is definitely useful that these indicators are being tracked. Yet, the cited figure simply doesn't tell us anything. Right? What exactly does the value of 4% insinuate? This is where analysis comes into play.
4. Analysing data
Some companies make the mistake of focusing on data presentation rather than analysis and evaluation. Why don't data-driven organisations stop once the data is delivered? Reporting describes what happened previously. It also acts as a starting point for detecting changes and developments but it is a basically retrograde viewpoint. To really be data-driven, businesses must go above and beyond.
Analysing data, for illustration, entails delving into the numbers to determine where they are coming from, why they change if they do, and, where applicable, formulating hypotheses that can be tested or executing trials to obtain more information that will reveal the answers.
5. Decision-making based on data
Now, we arrive at the essence of what it means to be data-driven. A data-driven organisation will utilise data to help guide and impact strategy. Then, an evidence-based mindset will emerge in which data is used to design and direct future initiatives. It is not particularly easy, so don't seek radical shifts immediately. Nevertheless, everyone can make a substantial contribution to such an advancement.
The Benefits of Being a Data-driven Business
1. Being data-driven increases transparency and management integrity.
Training employees to adopt data-driven decision-making in their everyday activities helps the company reduce risk and improve operational efficiency while also raising workplace relationships. Organisations are regarded to be more accountable when they gather and successfully manage objective data for documentation and regulation.
2. Being data-driven opens new opportunities for improvement and development.
Organisations can make adjustments as necessary, observe critical parameters, and make additional changes depending on the data acquired. Moreover, customer input helps steer a company on the proper course.
3. Being data-driven supports businesses to scale.
Managers can learn what to anticipate in the near future as well as what they need to change to perform and compete better by studying data. Businesses may also use customer insights to keep a positive relationship and find innovative techniques to offer new products and services to propel their brand ahead.
What are the barriers to being data-driven?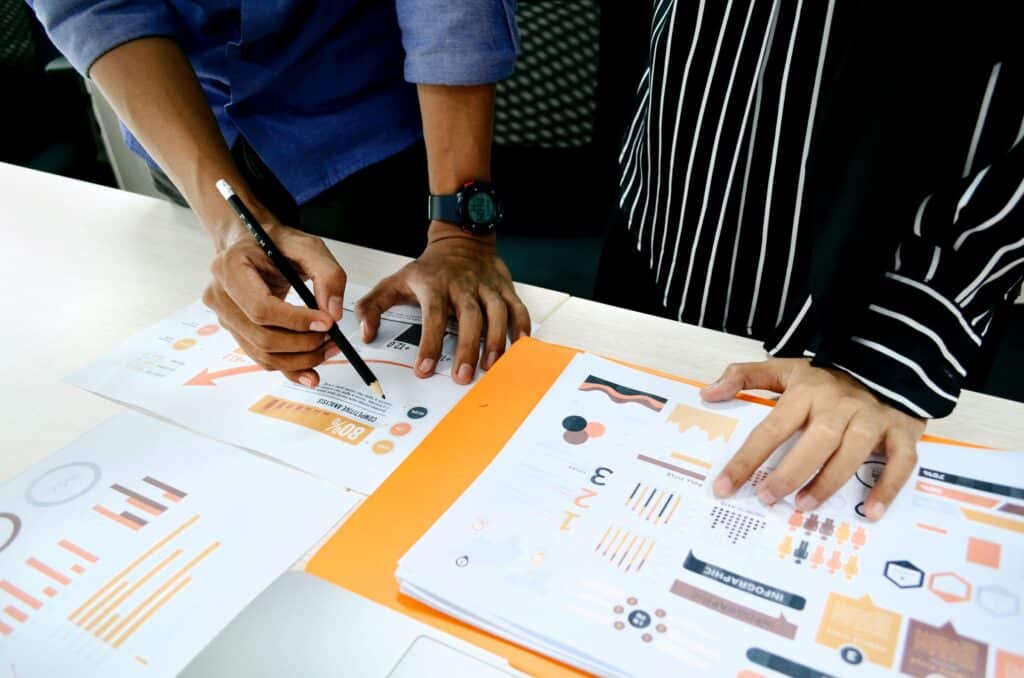 Quite interestingly, only 22% of organisations can confidently share that they handle data according to ethical standards based on NewVantage Partners' survey. The study also revealed that technology isn't really the issue when it comes to data management. Rather, it's the issues that come with the lack of culture change.
The ability of an organisation and its people to adapt to drastic changes is a process that takes time. It doesn't happen overnight and can take years, even decades for some, to optimise their quantitative and qualitative data management. However, very recently, there were major circumstances that affected almost every company's operations.
1. The Covid-19 pandemic, for instance, led to major disruptions all over interdependent industries, causing bottlenecks and delays in supply chain flow. It largely impacted workers having to isolate for days to weeks including consecutive government-mandated lockdowns. All of this led to margin losses and reduced demand or buying activities, especially in the retail sector.
Of course, the past two years have revealed how supply chain vulnerability gave rise to de-globalisation or local manufacturing and production, automation, tech investments, and data optimisation or management are crucial in operating in the next normal.
2. Contactless and self-service options became the new way of doing business ever since. It used to be optional as more customers have access to an overflow of data and decentralised information at their fingertips, whenever and however they prefer. Most people have become selective and possess the freedom of choosing the content they trust and engage with. As a result, this has led to two categories of facts – one that is "alternative" and the other being "structural."
In turn, businesses can take this opportunity to understand the current trends from the data available. This information can then be interpreted to navigate through the decision-making process.
Being a Business with Data-driven Change Management & Automation
Only 27% of companies can confidently establish that they are data-driven organisations. In fact, high-priced92% of executives and managers shared that their main struggles come from culture change.
Most companies address the lack of progress in this area by appointing Chief Data Analytics Officer. Interestingly, only 40% can confidently establish that this is an optimised role that drives significant growth in their processes.
Let's look at some data-driven businesses and how they use change management as well as automation in their industry:
Organisations who use data creatively not only lead their culture to innovation. But they transform their data systems that paint a clearer picture of expectations, outcomes, improvement, and optimisation of their strategies.
1. Amazon
Did you know that for every order placed in this eCommerce giant, it has about 2,000 real-time data points? Its machine learning algorithms also prevent and detect fraudulent activities or transactions that often amount to millions of dollars in worth.
2. Telstra
Being the largest telecommunications provider in Australia, Telstra is always expanding its data management strategies and looking for ways to maximise its utilisation in exploring, visualising, and combining data from its automotive, energy, and telecommunications sector.
It also claims to leverage its brand by anonymising and aggregating customers' data, eliminating individual identities and only using location-based or age information of customers.
3. Healthcare
Healthcare companies also take advantage of data management systems' cost and operational efficiency by developing electronic health records (EHR). This further optimises the customer experience.
For instance, EHR alerts nurses and hospital staff when they can safely move ICU patients back to private rooms, thus minimising the use of ventilators by as much as 24 hours. Most, importantly, data analytics improved the patients' journey and conditions after being discharged.
4. Oil industry
Shell, for instance, uses its software analytics platform to predict the functions and errors of its oil drilling machines for vendors. It sought the assistance of Apache Sparks from DataBricks and Microsoft's Azure Cloud to manage its inventory and plan future equipment purchase or rent time frames.
This strategy was time-saving and cost-efficient for Shell by cutting down 48 hours of inventory analysis into just 45 minutes. It ultimately saved the oil giant millions of dollars.
5. Food industry
The food industry uses data-driven management systems to target better sales, optimise pricing, and predict future demand. This allows food brand giants like Fonterra, Nestle, and George Weston Foods to leverage and maximise analytic tools which convert data into value. In turn, tools like these bring in as much as $ 15 billion in revenue.
6. Automotive Industry
Carmakers also use data-driven innovation to monitor detailed information about car preferences such as model, colour, and category. This helps car brands identify which models are in demand. Then, they customise their inventory of car model range to each market or location.
Nissan, for instance, uses Hortonworks Data Platform powered by Apache Hadoop. This assists the Japanese carmaker's localised websites in exploring quality data and identifying the most suitable cars, products, and services for its customers.
Being a Data-driven business: What can you do?
Quantifiable data-driven operations are getting mixed results. But companies that are resilient, relentless, and persistent in executing their strategies and in making important decisions maximise their opportunities of identifying their value points. In the midst of increasing volume and new sources of unstructured data, we suggest a few steps that you can adopt:
Think outside of the box.

What are the types of information that you can gain from existing data sources? Innovative solutions often come from creative and critical thinking. So, you'll have to consider the angles that you haven't likely looked into. How do you craft your questions if you're conducting surveys, online questionnaires, and interviews?
As Randy Bean says in his book, "fail fast" to learn quickly.

Experience is one of the best teachers. Failing also fuels one of the most creative and innovative solutions. Thus, organisations that are open to learning gaining new knowledge and interpreting insights drive significant growth in their business value.
Set long-term goals.

Transformational efforts and processes frequently become repetitive and take time for efforts to unfold. Perfection is not the goal because realistically, it's not achievable. Instead, you need to learn from the pitfalls of the past and ask further how your data answers your original questions. How does it help you defend objections both from the management and your customers?
---
〉〉〉 Get Your FREE Pricing Audit  〉〉〉
---
Bottomline
The biggest challenge of being a data-driven brand is not technology. It's the ability of the company and its people to adapt to cultural changes. It is a continuous process that requires businesses to constantly prepare to adapt to changes. Employees cannot adapt quickly to the requirements. Often, it's because organisations don't invest in better tools and systems for training and improving processes or operations.
As more data about every transaction and process becomes available from both customers and the company's operations, investment and optimisation in data analysis allow teams to work smarter, quicker, and more efficiently. After you have identified the key points of what to measure and your key metrics, it's time to interpret and utilise this in your cross-functioning teams in the sales, marketing, and pricing departments.
---
For a comprehensive view and marketing research on integrating a high-performing capability team in your company,
Download a complimentary whitepaper on How To Maximise Margins.
Are you a business in need of help to align your pricing strategy, people and operations to deliver an immediate impact on profit?
If so, please call (+61) 2 9000 1115.
You can also email us at team@taylorwells.com.au if you have any further questions.
Make your pricing world-class!