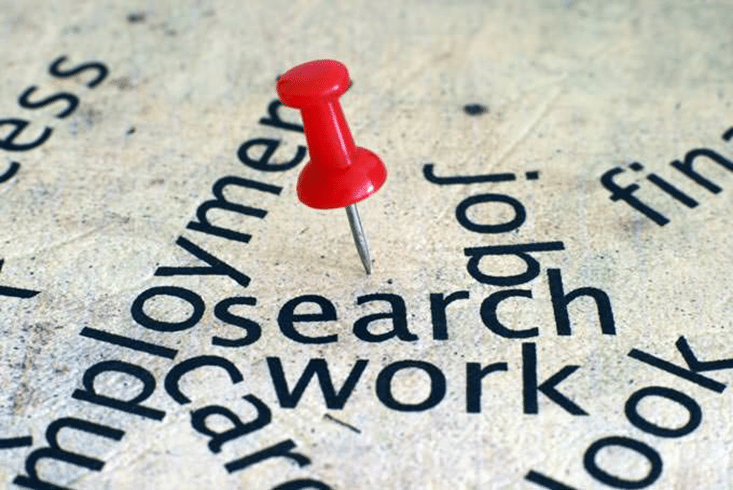 Pricing manager: How To Advance Your Pricing Career & Get More Money
Pricing manager: How To Advance Your Career In Pricing & Get More Money
Written by Joanna Wells, Author of TeamBuilder360, Director of Taylor Wells
Advancing a career as a pricing manager and commercial management is by no means easy. Pricing manager and executives tend to have to work that much harder than executives in sales, marketing or finance to prove their personal value and further their career. The relatively new development of the pricing manager function can present both career opportunities and setbacks (including relatively low base salary bands considering the substantial money generated from a functional and cohesive pricing management team).
A pricing manager and team can be the saviour one day, watching the EBIT gains come in after developing a sophisticated quoting tool. And, the enemy the next day, dealing with customer and stakeholder complaints and credit notes after a mismatched price rise.  (An action most likely implemented to improve profitability quickly by a state, region or branch, but a result for which the pricing team is held largely accountable).
Getting a seat at the leadership table as a pricing executive is neither straight forward nor clearly mapped out. There are a growing number of large corporates in the USA, EU and ANZ with pricing executives on the leadership team (Rockwell, Caterpillar, Parker, GE), but this is not the norm. Many pricing managers complain that there is nowhere to go after pricing manager and/or there are limited promotion opportunities to the leadership team.
Many pricing professionals re-focus their career path to marketing or finance because they struggle to find a suitable strategic pricing role at a senior level (see our blog on stress in the profession in price pressure).
If you have expertise and passion as a pricing manager, Taylor Wells believes that moving away from pricing management is a mistake. Pricing management is growing field and will continue to be so. It is better to stick through the stormy waters now and develop your skills and career, and reap the benefits later.  B2B businesses need pricing expertise to drive commercial strategy and business model innovation in ever more complex B2B environments. However, a career as a pricing manager is not for the faint hearted; requiring pricing competency, positive attitude, persistence/energy, as well as a realistic career game plan.
What is holding you back from top pricing manager roles?
Derailing behaviours
There is an expectation out there that if you just work hard enough, produce some long hours and do great work, the CEO and executive team will notice and promote you. Unfortunately, this does not happen as much as you think or would like. There are some executives in your business ready to take credit for your good work – a tough reality, but all too common.
Stereotypes & assumptions
There is a latent assumption/stereotype in the marketplace that analytical people are introverted, conservative and reserved in groups and/or are more likely to have trouble 'fitting in'.  It's pretty fair to say that high calibre pricing and commercial executives are conscientious. They also tend to be high achievers and results focused. They may even lean towards the introverted end of the scale.
However, what most executives tend to overlook about successful pricing professionals is that they get such impressive results because they have mobilised, engaged and led teams. This includes, educating and informing sales, marketing and product teams on new pricing concepts and frameworks (previously unknown to most people); and, utilising the skills and capability of the group to make the best pricing decisions and recommendations.
Job shortages
There is a shortage of strategic pricing roles and opportunities at the senior level. Even though pricing management is a growing field and function in Australia, the majority of pricing roles (although growing rapidly in numbers) are still tactical and operationally focused. Many pricing professionals struggle to find roles that are 'suitable for their level, skills and capability.  It is common for pricing people to settle for what they know rather than move to new companies largely because they fear they'll make a bad career decision.
On the other side of the equation: There are very few businesses with objective insight into the capabilities of pricing people and teams. Consequently, recruitment, promotion and talent management programs tend to miss out on evaluating the right mix of skills and competencies that are required for executive pricing roles.
What can you do about it?
 1.Understand your core strengths & capability
 Securing the top jobs in pricing inevitably requires certain traits and characteristics (for a full discussion, please ref to my earlier article: "How to win great jobs in pricing" . But let's not forget that getting the top jobs in pricing also takes a fair amount of honest self-reflection, focus and dedication.
If you want to advance your career, and unlock your full potential, you need to understand how well you do what you do, and why you do it. You need to consciously put yourself in the right role and business. You need to manage derailing behaviours. And, you need to seek out targeted training programs that will bridge any skills gaps you may have.
Successful people in pricing tend to seek out objective feedback from people they trust and who have insight into their world and expertise. Many sit career assessments and have in depth reports on their pricing capability, personality and teamwork skills. Some build a network of professionals that can give them confidential and impartial feedback on their performance, the market, and suitable job opportunities.
It takes more than past experience or an impressive CV or LinkedIn profile to get notice and stand out from a crowd. A CV says nothing about how well you perform best. It is risky relying on you CV or LinkedIn profile to get noticed by hiring companies, as it may attract the wrong companies. Check out our blog on price analysis.
2.Choose to work for companies that invest in pricing and people
 All too often hiring is measured by how quickly a job is filled and not ''quality of hire.' If you are thinking of changing jobs, and you know you have great skills, it makes sense to concentrate your effort on businesses that look at both measures. Sure there will be more businesses that focus on time to hire over quality of hire, but this means that you'll be saving yourself the headache of explaining yourself without reciprocation and you'll be avoiding soul destroying recruitment processes that overlook exactly what they are meant to be looking for (for more information read: Price recruitment: Take Control of Recruitment and Test Before You Hire.
Having the right experience and skill set is just part of the puzzle; if you do not like how a job advertisement is written, and/or the initial screening telephone call about a job and/or the interview with the hiring manager(s), chances are you will not like the job, culture and values of the business (see customer value pricing). And, chances are that your unique skillset and expertise will be nullified or under appreciated by the business.
3.Get a career game plan
 Getting ahead in pricing shouldn't be about luck. Top executives do not wait for opportunity to happen to them. They have built a successful career after clear and thoughtful planning and many seek career counselling. They know exactly the right career options for them based on objective evaluations of their personalities, behavioural patterns, skills, capabilities and background. They seek advice from experts and organise and intelligently direct vital knowledge to advance their career.
Career counselling and career planning tools can provide impartial insight on personal values, interests, ability levels and potential. They give practical advice on how to manage strengths effectively so as to consistently elevate performance. When you understand the depth and breadth of your capabilities and potential, as well as the quirks of your personality, it is possible to learn to appreciate the processes you have created to function in the world. Targeted skills and career counselling will support you make small shifts that ensure your career is on the right track and you are in the right place. Collectively these shifts can have a profound impact on performance, career, salary and well- being.
People are not held back because of some elusive and mysterious weakness, they are held back because they do not know their value and/or have not aligned their value to the right company i.e., they are in the wrong place, need more focused training and support, and/or they are deploying the wrong behaviours.
More of the same is not always the best way to advance your career in pricing. There are many executives and senior leaders who lose their jobs because their strengths become weaknesses through overuse. Very often, the very traits, capabilities and personal characteristics that launch careers, and mark a person out for promotions, are the same characteristics that can derail that same career down the line.
We all have blind spots and unconscious biases that bind us to a set of routine thought processes and feelings that govern how we live and interact with others (otherwise known as our comfort zone). Our best work is done when we adapt and step outside our comfort zone and try something that feels strange, awkward and uncomfortable to begin with, but which accelerates our progress towards our chosen target or ideal role.
Joanna Wells
Director
BA/ MA Psych. CANTAB, Msc Org. Psych, Dip.Couns Psych
See our blog on pricing recruiters.