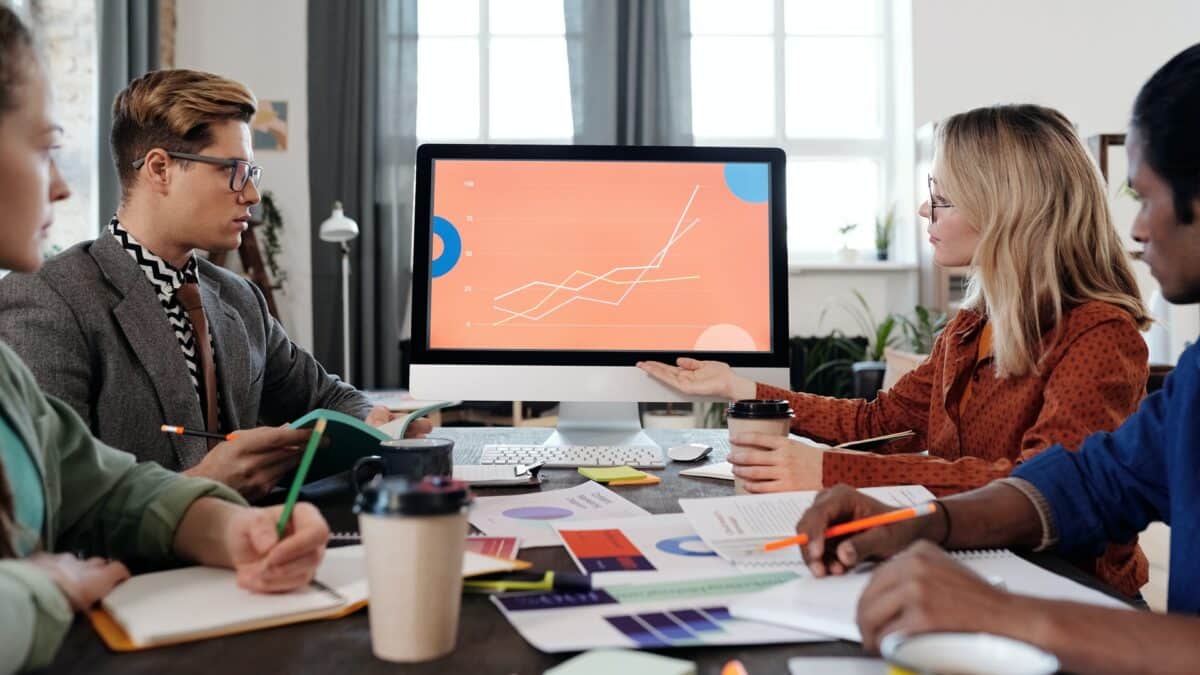 How To Create The Best Sales Team Strategies For B2B Selling 🎁
More than just hiring a great team, your business needs to come up with strategies that help take your salespeople forward – especially if you are a B2B company. This includes an understanding of sales cycles, the industry, and new trends and technologies. Likewise, your sales team should also understand how to take customer interactions to the next level with deeper insights. We'll be discussing how to create the best sales team strategy for your business. 
---
>Download Now: Free PDF Organisation Design
---
The Best Sales Team Strategy For B2B Businesses
The best sales team strategy starts with an understanding of your business and your customers. What might work for one industry wouldn't work for another. Likewise, an approach that might suit one customer might not be the best for another. The key lies in developing a framework that allows you to adjust for different situations when necessary. You can start by understanding two vital facets – your customers and sales cycles. 
Understanding your customers will help you determine which approach to sales you need to take. Meanwhile, understanding sales cycles will help you understand how to adjust your strategy based on current trends and challenges in the market. 
Choosing Your Approach To Sales
The first thing to determine is what approach you will need to take for a given sales situation. As we've mentioned above, this depends on who you are selling to. 
For example, as a B2C company, you could be selling directly to consumers. However, as a B2B company, you could be selling to anyone from procurement teams to department directors – even all the way up to chief executives. 
This is important to note because as you go higher up, your strategy framing should also change. For example, selling to lower-level managers would require you to expound more on logistical issues and how your product can help optimise transactions and delivery costs. 
Selling the same product to an executive would require a very different approach. These people are less concerned with the logistical aspects – rather, they want to focus on business issues. In other words, you'll need to prepare yourself with more market insights, trend forecasts, and other bigger-picture information. 
Understanding Sales Cycles
Understanding sales cycles is a crucial part of making a successful sale with top-level executives. The commonly accepted sales cycle process goes as such:
Find your prospects

Connect with leads

Qualify

Nurture prospect 

Present your product

Overcome objections

Close the deal
Early in the sales cycle, it's important to establish how your product is relevant to key market trends or opportunities. This is the time where you need to drive the value of your product the most. You can include important people or companies in the industry that benefit from your product, and other examples that may help assuage any hesitation your buyer might have. 
In later stages, you need to address how your product can help with market challenges. Senior buyers typically need reasons to justify a significant purchase. Follow this by talking about how you will help implement the product – especially for services or software. 
Lastly, remember to bring valuable insights to the table. These will help reassure buyers of your legitimacy and expertise, as well as convince them of your product's quality and value.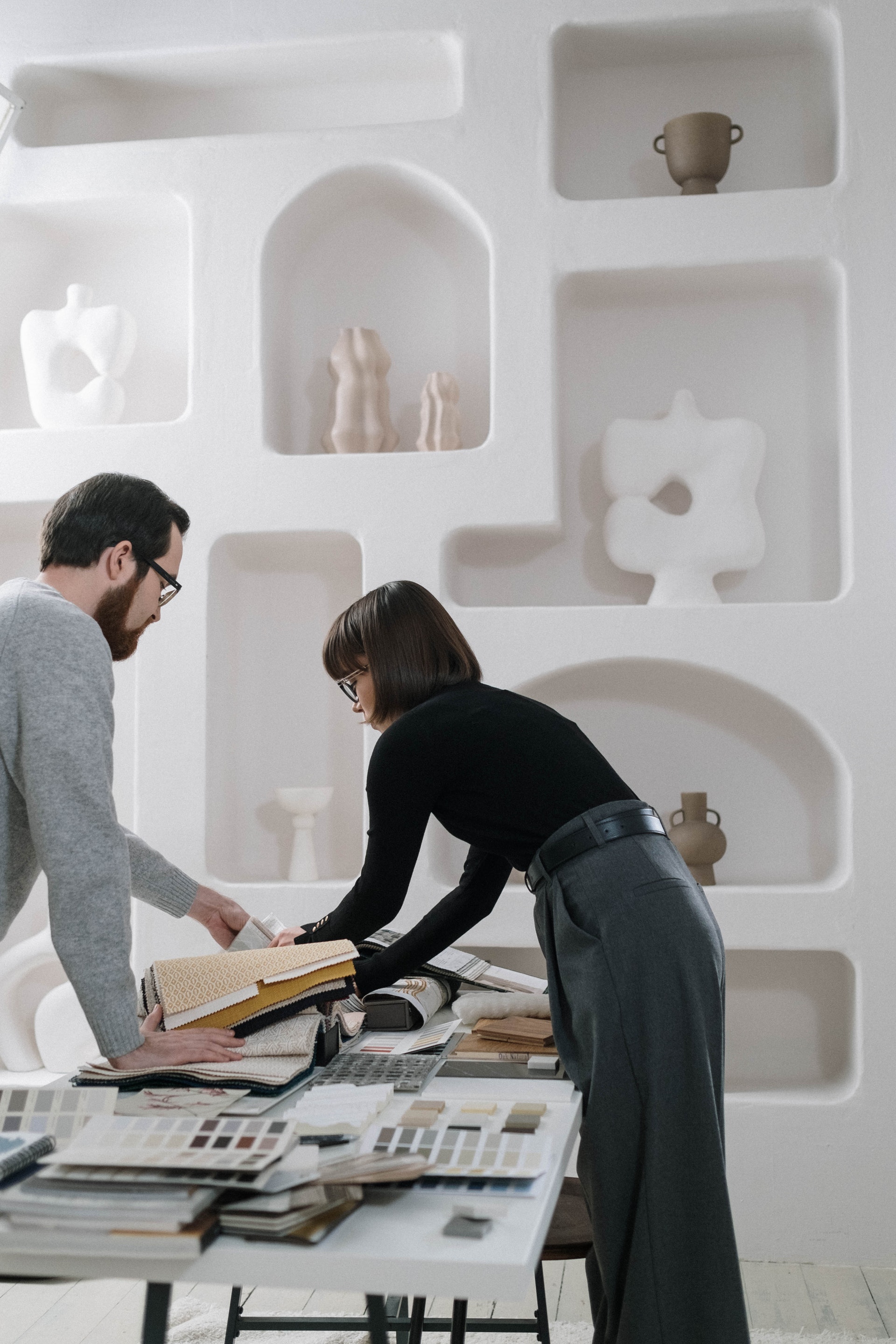 How To Create The Best Sales Team Strategies
These days, traditional sales strategies alone just won't pass. The world has been going through times of intense disruption, and everything from consumer buying behaviours to supply chains have been affected. 
It's important that sales teams remain adaptive to the ever-changing demands of the market. Below are four key aspects that your company needs in order to build the best sales team strategy:
Push For Digital
The first one is to push for digital. As the pandemic has shown, e-commerce has become one of the most resilient and scalable forms of selling in almost all industries. This is largely due to the ability to conduct business without geographic borders and from the comfort of your own home. 
Even B2B, which has resisted the switch online for as long as possible, has made the transition over the last few years. Younger generations these days consume most of their content online, making digital sales efforts vital for any business. 
Custom Selling
In tandem with the rise of e-commerce comes custom selling. Buyers are exposed to such a wide range of options these days. Social media algorithms that tailor content to individuals has also changed the game. 
Buyers now expect customised interactions and experiences as they move one platform of a business to the other. This requires a coordinated approach, which can be difficult for most businesses. 
Stay Ahead of Markets
As we have mentioned, consumer buying behaviour has been rapidly changing. A buyer that used to prefer in-person sales meetings may now want the convenience of online transactions. 
Businesses need to build structures and teams that are easily adaptable to these changes and can handle a wider range of roles. Companies may need to alter compensation structures and other legacy systems in the process. However, it is apparent that this shift is becoming vital. 
Big Data Insights
In order to keep up with the constantly changing markets and demand for customised experiences, businesses need to take advantage of big data and advanced analytics. These can provide all the insights a company needs to stay ahead of the game. 
---
〉〉〉 Get Your FREE Pricing Audit  〉〉〉
---
Bottomline – How B2B Selling Has Changed
B2B selling has grown to involve many major changes – including an increased emphasis on customer engagement. This is because buyers have grown more self-sufficient. Buyers these days do their own research and canvas the market before settling on a company.
Because of this, sales teams need to work harder to impress buyers. Rather than simply providing them with basic information (which they now have easy access to online), sales teams need to drive the value of their products given a certain market. Buyers want real-time insights. Thankfully, technology has made it easier for sales teams to gather these insights and tailor them to the unique needs of their clients. 
Sales plans have also shifted away from a project mindset with a set deadline. These days, thanks to digital resources and channels, planning cycles are continuous. Rather than stopping and starting, there are constant loops of improvement and evolution. 
Managers are now having to move away from static plans and more towards dynamic management. Today's successful managers are tech-savvy and adaptable to buyers' needs. In other words, in order to be successful, sales teams must constantly be ready for change. 
---
For a comprehensive view on driving pricing strategies to maximise growth, 
Download a complimentary whitepaper on How to Drive Pricing Strategy to Maximise EBIT Growth.
Are you a business in need of help to align your pricing strategy, people and operations to deliver an immediate impact on profit?
If so, please call (+61) 2 9000 1115.
You can also email us at team@taylorwells.com.au if you have any further questions.
Make your pricing world class!