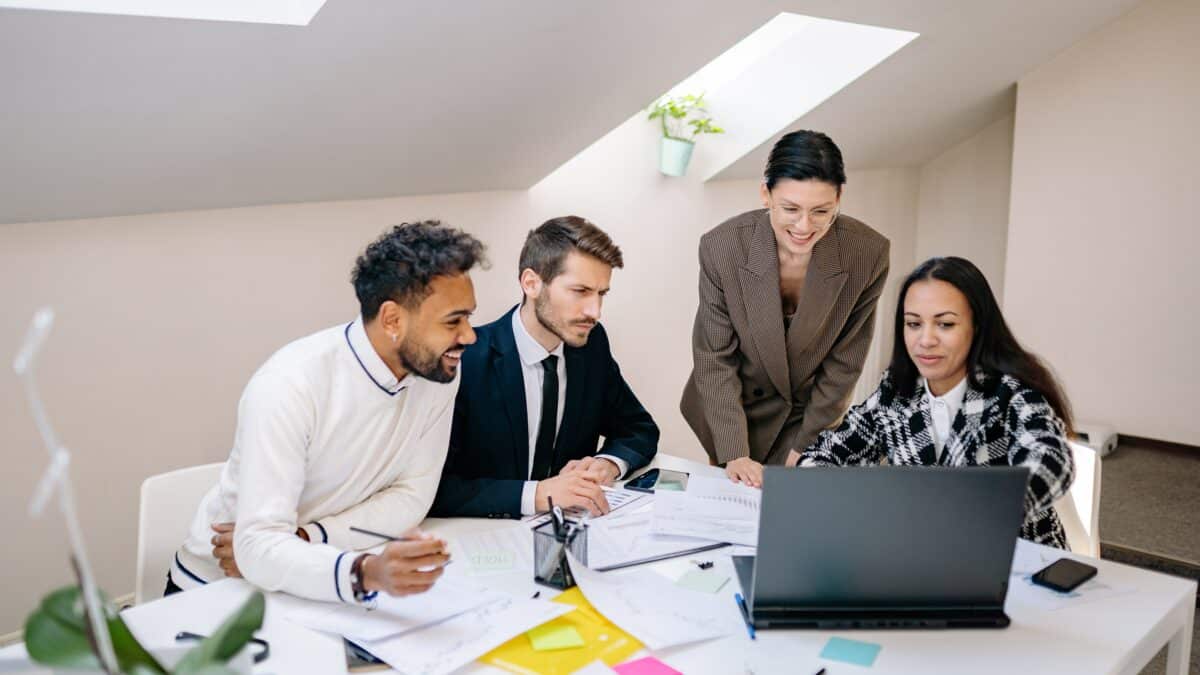 What is Innovative Solutions in Business? Customer Input Shifts Innovation
What is innovative solutions in business? Nowadays, it seems every brand and business is seeking customer input and feedback through surveys. Will 'you' recommend 'our' brand or won't 'you'? How satisfied are you with this product or our service? These are two questions businesses are very keen on getting customer feedback on. In fact, not being asked these questions is the exception. 
---
 >Download Now: Free PDF Digital Transformation
---
But the problem is, not all surveys or measurements of satisfaction yield actionable insights. And sometimes, asking customers for feedback on your products or services is the wrong way to approach business model innovation. 
Yet, because of the old adage: "The customer is always right," the exploration of customer satisfaction remains a key element of business model changes.
Certainly, retail pioneers such as Harry Selfridge, Marshall Field, and John Wanamaker strongly believed the customer is always right when it came to their business model. But does the adage still hold true today? Can customer feedback sometimes mislead us or even risk business model innovation? 
What is "Innovative Solutions" in Business?
Henry Ford believed that a brand or company's success largely depends on how satisfied their customers are. But how can a business really be sure they are gauging customer satisfaction? Does a referral or recommendation lead to more profitable sales? Is the expectation to delight a customer actually training customers to be unreasonable?   
In this article, we talk about the use of customer feedback in business model innovation. We will look at how customer input has shifted from a solution-based to an outcome-based data. Then, we evaluate if and how new customer paradigms and data sources are transforming a business' ability to innovate its product and/or service portfolio.
Why Innovate?
Innovation is an important part of how a business functions. Simply, it's a way for a brand to check that its product/services haven't become irrelevant. Is the product still serving the needs of the customers?
Through the decades, companies that have stayed in the market for a long time have learned to adapt to changing customer needs and tastes. Hence, we can say that often, change is consistent.
So how do brands ensure their relevance? That's often up to the research and development team.
Here's where most businesses make a mistake:
The research and development teams seek customer input, then build the whole innovation process based on what their customers said. Not altogether wrong, but not completely right either. Here's why: 
Problem #1: Obviously, the level of experience of a customer with regards to a product/service is different. In other words, it really matters which type of customers you're interviewing. That is to say, long-term customers will have more detailed experience/input because they've known and used your brand for a long time. 
Compared to first-time shoppers, they have a rather limited experience or frame of reference. Now, that's not to say that you should completely eliminate the input of newbies. 
Problem #2: It's safe to say that customers aren't the expert in giving you solutions. Rather, they can guide you where you can and improve/innovate in your offerings.
Why? Not all customers are aware of the upcoming or latest technology innovations and materials that can merge with or create game-changing products and services.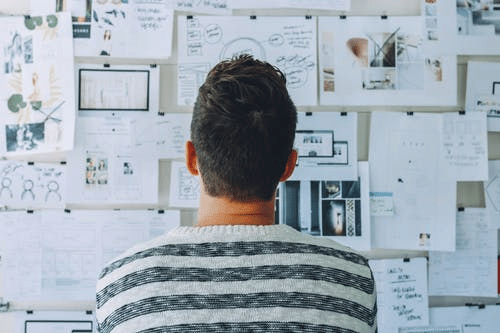 Here are 6 steps that show what exactly is Innovative Solutions in Business
1. Customer interviews should highlight the outcomes that customers need or want.

Take for instance, how people preferred a more intimate experience in their calls. Hence, the addition of video features in almost every online communication platform nowadays. So, interview a wide range of audiences who are involved with your product/services. That may include:
Customers

Stakeholders

Sales teams

Retailers

Finance team
For instance,  an Australian medical device supplier not only interviewed their primary customers, such as doctors and nurses, to identify the value of their products (angioplasty device). They also interviewed hospital administrators to seek their input on cost efficiency because they deal with the hospital's finances. Why? Because it helps R&D teams work with pricing teams to quote the right price and make sure they're not underselling their devices. 
2. When you're interviewing customers, make sure they don't skip through any processes in using your product. Because the moment they do, you will miss important aspects of your product that could potentially help your innovation process.
Ask about the difficulties and features that they find convenient when using your product. Allow them to describe and speak freely in detail. Then the R&D team will sift through the information.
3. How do you interpret customer input?
Using the example above, here are some remarks that interviewers sifted through for their angioplasty device:
Surgeons preferred their device to be "easily maneuvered, able to move through quickly, with a smooth/thinner balloon." So, the interviewers asked to validate and confirm the information that they were receiving. They also asked why these outcomes were important to the surgeons.
What is Innovative Solutions in Business?
4. Organise the information and use this data to fuel your product/service innovation process.
With a diverse set of "solutions" and answers from customers, you can capture value with better expectations. That will help clearly define how you can further improve and innovate your products and services. You can expect a lot of adjectives. But comments like "reliable, convenient, easy to use" won't be enough in most cases.
So, a customer's input must refrain from vague and irrelevant answers. Because the goal is to clarify and validate user experience, research and development teams must decode the customer's words. This will avoid guesswork at the end of the interview and allow more specific guidelines in the innovation process.
5. Rate the outcome based on customer experience level, satisfaction, and priority. Where is it most applicable to your product/service innovation?
Of course, some customers are resistant to change. So, you have to consider if they belong to the minority or majority of your customer base. Then, use this information to still be creative about your products/services.
Let the survey participants rate the outcomes as well, based on satisfaction, priorities, and importance. This way, you help them capture their value drivers and provide outcome-based solutions.
6. Use this information to improve or innovate new and existing products.
This can help you identify cross-selling opportunities and even a new customer base. It may help you improve segmentation, put yourself in a competitive position, or perhaps dominate the market.
Ultimately, an interview done right will inform your marketing and pricing decisions. It's just as important to consider the profitability of a product/service right from the beginning to ensure stability and sustainability. This is where pricing teams come in handy.
How Customer Input Impacts Innovation
When Tim Berners Lee and Robert Cailliau invented the WorldWide Web in the 1990s, it gave birth to eCommerce or online shopping giants such as Amazon and Alibaba. Of course, that's not possible without Electronic Data Interchange in the 1960s (along with other technology/systems) that allowed digital data exchange for the first time.
Nowadays, almost any form of shopping is done online. Shoppers don't have to worry about finding a parking spot, gas expenses, or navigating through crowds during a sales period. Added to that convenience are home deliveries and it has become the new normal. 
Similarly, mobile checkout in-store will be the future of shopping as first seen in IKEA and Woolworths. Customers scan a QR code before they shop, then scan their items at self-checkout counters. The new technology also helps shoppers budget efficiently. 
Comparing Innovative Solutions in Business
We can simply compare customer-driven solutions vs. outcome-based input with fast-food chains vs. restaurants.
A fast-food chain focuses on hurriedly serving its customers without paying much attention to the food quality. On the other hand, diners in a restaurant can ask the servers for recommendations as they order. They can also directly share their food experience with them and send compliments to the chef. Then the chef can use this customer input to create the restaurant's menu.
The downside of solutions-based customer input rather than using it to innovate, it brings even more similar products/services. This only adds more competitors instead of creating opportunities to set yourself apart from the rest of the market.
Answers that come from diverse customer experiences also help businesses eliminate products/services that people don't need. You may have offerings that are under development that your customers won't use.
---
〉〉〉 Get Your FREE Pricing Audit  〉〉〉
---
Bottomline: Innovative Solutions in Business
See, customer research isn't just about asking customers for solutions. Rather, it involves seeking their detailed input that highlights the outcomes they need. There is a lot of sifting through within the process. Then you must organise, rate, and use that information to make informed decisions.
These are major decisions such as product improvement, cross-selling and innovation opportunities with emerging technology, marketing strategy, and most importantly, pricing. You have to do more than just a back and forth of solutions from customers – if you want your business to be sustainable and achieve longevity in the industry.
---
For a comprehensive view on building a great pricing team to prevent loss in revenue,
Download a complimentary whitepaper on How to Build Hiring Capability To Get The Best Pricing Team.
Are you a business in need of help to align your pricing strategy, people, and operations to deliver an immediate impact on profit?
If so, please call (+61) 2 9000 1115.
You can also email us at team@taylorwells.com.au if you have any further questions.
Make your pricing world-class!