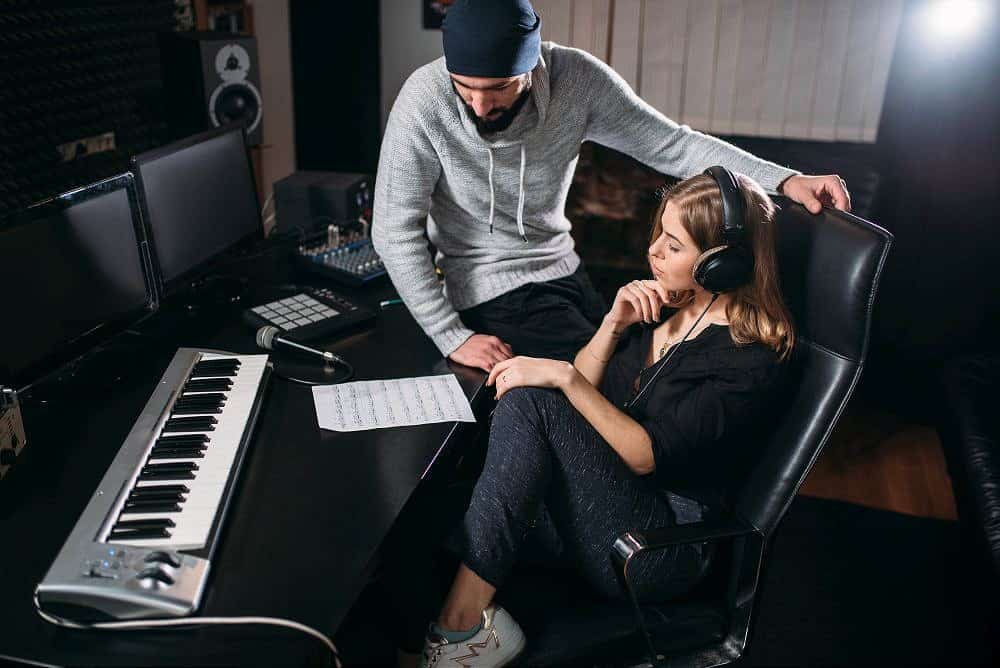 Marketing In The Music Industry: Are Streaming Services Boon or Bane?
Marketing in the music industry has experienced a significant change over the years. From physical to digital and then downloads to streaming. That's a tale of two trends.
---
>Download Now: Free PDF Future Proof Your Pricing Strategy
---
A remarkable change in marketing in the music industry happened in 2014 – ten years or so since the start of iTunes, revenue from digital channels surpassed that from physical channels. A study indicates that in 2015, the global music industry accounted for 45% of digital channels compared with 39% for physical channels. Vinyl replaced 8-tracks, CDs replaced cassettes but still, the revenue continued to climb until it was disrupted digitally.
Then in 2016, streaming overtook download revenue. When in fact in 2011, 72% of global digital music revenue came from downloads and only 13% from streaming. Spotify and Pandora (music streaming and media services providers) have reversed the industry's tailspin.
The spread of smartphones stimulated the change, allowing for "listening on the go". Also, the extensive availability of quality freemium services provides access to a big library of music downloadable onto a device. Not only that, the COVID-19 pandemic, also became a factor that contributed to the rising trend in streaming services in the digital music space.
As a result, marketing in the music industry is in unprecedented and unpredictable times and is expecting an "inevitable decline" in 2021.
For example, musicians and composers in the UK got a record amount of money in 2019, however, the loss of live music presents a big threat to their income in 2020-2021. Live music earned £54m in royalties, an increase of £15m since 2018. Major tours from Sir Elton John, Ed Sheeran, Spice Girls, and the return of Glastonbury after an unproductive year in 2018 increased the revenues.
In this article, we will continue to discuss how marketing in the music industry has changed over the years and provide you with the effect of COVID-19 on the business. In addition, we will share with you the business models of the music industry. Furthermore, we will explain how streaming services are a boost for some artists but "tragically flawed" for others.
We will argue that musicians and songwriters should be both economically and technologically savvy to safely traverse this industry.
We believe that it has been a difficult year for the music industry, however, some musicians are starting to see the brighter side of things. The music business has various niche growth areas like apps, platforms, TVs or videos and they just have to learn how to utilise them appropriately.
At the end of this article, you will learn the three revenue models of the music industry and understand how musicians get paid and sustain themselves.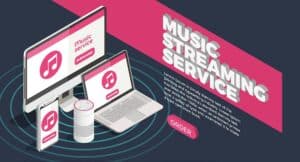 The Plight of the Music Industry
The music streaming ecosystem has emerged. Some non-conventional platforms happily coexist within the ecosystem. Now more than ever, more consumers watch music videos than stream audio online. Of course, the major example is YouTube. Having more than one billion global users, YouTube provides more music streams than Spotify, iTunes, and Tidal combined, and running at a low content cost base. The introduction of the YouTube Red video and music subscription service offers an additional option and expands the rivalry for paid digital music services.
When it comes to revenue though, the music industry has held up fairly well as opposed to other industries during the COVID-19 pandemic. The increase in digital streaming has permitted consumers to access and enjoy music in spite of social distancing regulations. Nonetheless, other types of music consumption, such as live music have suffered.
Let's discuss more of the impacts of the crisis on the music industry in details below.
Live music suffered and posed a major threat to income

Social distancing restrictions extremely affected the live music market. For instance, a leading live entertainment company — Live Nation, experienced a 98% year-on-year revenue decline in the second quarter of 2020 because of the worldwide concert shutdowns.

Musicians and songwriters in the UK received a record £810m last year, an increase of 8.7%. However, the loss of live music posed a huge threat to income in 2020 and 2021.

Live music produced £54m in royalties and up by £15m since 2018. But that amount will not be possible to generate with the whole summer of festivals cancelled and several major tours postponed until 2021.

Consequently, music creators will suffer the loss of two-thirds of their income because of Covid-19, according to UK Music.
Streaming stays resilient
There was little disruption to streaming as a result of the pandemic. At the onset of the global crisis, audio streaming saw a decline in listening hours because consumers focused more on other platforms such as video streaming and forms of entertainment, like video gaming and TV. However, these declines improved by the end of April.
Consumers' willingness to pay for audio streaming was not impacted at all. In fact, Spotify's Monthly Active Users (MAU) and paid streaming subscribers for the second quarter of 2020 increased by 29% and 27% year-on-year, respectively. Thus, it resulted in Spotify's premium revenue increased by 17% year-on-year.
Sales decline and lower advertising spending on radio and general licensing income
The satellite and digital radio broadcaster (Sirius XM), experienced a 5% year-on-year sales decline in Q2 2020. The decline was driven by a 34% decrease in advertising revenue.
Reduced advertising spending also affected terrestrial radio. For instance, iHeartMedia, the owner of over 800 AM/FM radio stations, experienced an even bigger impact than Sirius XM. With a sales decline of 47% year-on-year for the second quarter of 2020 but improved per month from April through July.
Thus, royalties (paid by radio stations to Performance Rights Organizations) will certainly decrease over the next couple of quarters. As more licensee businesses close down, the economic downturn will have an adverse effect on almost every category of licensing financially.
Record labels and publishers were affected positively and negatively
The three big record labels and publishers were largely impacted. Sony reported declines of  -12%  year-on-year up to June 30, 2020, and Warner Music Group -5%. However, Universal Music Group was the only label to experience a revenue increase of +6% year-on-year up to June 30, 2020.
Although, all three record labels attributed positive growth trends to streaming. Sporadic lockdowns continue to negatively affect non-digital revenues, most especially the physicals formats and artist services.
Marketing in the Music Industry: The Revenue Models
How do musicians make a living? How do they get paid and sustain themselves? Let's examine the revenue models in the music industry.
The basic business model has not really shifted since the beginning of the music industry. It has remained the same — musicians need to perform in order to make a living. However, the strategy has changed. That strategy depends on the diversity of revenue streams. Based on a study, more than half of the professional musicians work at least three jobs. Income from musical work (like recordings, compositions, and performances) makes up for around 80% of take-home pay. And to do so, they should understand the new digital landscape.
Marketing in the music industry has 3 business models which are listed below:
1. The Good
This includes media creation, publishing, and crowdfunding.
For content makers, it's not so easy to convert an idea into a creative good.
Firstly, full-fledged technology exists now to produce music. For example, the use of Ableton or ProTools (exclusively designed for music artists) among professional musicians.
Secondly, a great tool in collecting royalties (paid to songwriters). Mostly, musicians cannot monitor who pays what on a regular basis. Therefore, the global company, Kobalt provides that service for their clients and Paul McCartney is one of them.
Thirdly, the possibility to finance the artists' creation with crowdfunding platforms. An example of an interesting model is Patreon. It allows musicians to get monthly compensation for their work. It also pays the bills and permits regular revenue streams.
2. The Bad
The streaming services belong to this group.
Digital music streaming platforms like Apple Music, Spotify, or YouTube connect artists or content makers to consumers. Advertisement and freemium are the two business models used.
The business model based on advertising is online radio services. The user listens to music and at the same time receiving some marketing messages.
Spotify based its business model on a freemium principle. Customers can have free access to the content, however with reduced-value features while other customers pay for premium features. For 9.99 euros or more (per month), they provide an 'all-you-can-hear' method, wherein you have to subscribe to a huge catalogue of songs you can access anytime, anywhere on any type of device.
3. The Ugly
This is the record labels' "hook and bait" deal.
The music labels use a dual business model which is "hook and bait". Labels don't mind not making a profit on the sale of their records or streams because they anticipate substantial profit from selling other deals with advertisers or sponsors.
What has helped prop up the music business?
The ease of use and customisation of music streaming, coupled with the accessibility and convenience provided by smartphones and smart devices, has driven the growth of the music business.
Before streaming services came, piracy destroyed the industry. But streaming services, of which Spotify is the largest in Australia have helped bolster the music industry. In 2019, Spotify stated that it had made more than ten billion euros in royalties since the launch in 2008.
However, streaming services have consistently been criticised for the small-dollar they pay per stream. Widely-quoted estimates put the range between $US0.00069 and $US0.019 depending on the service.
Spotify though doesn't divulge how much it pays because it depends on a range of metrics, like user location, etc. While for Apple Music, the estimate is between $0.007 and $0.008 USD.
While streaming services may be a boost for some, others consider it as 'tragically flawed'.
The Australian artist KLP described an 80-20 split record deal in her early career as: "like the worst bank loan ever". But now, she said she can use a digital platform for streaming where she gets 80 and they take 20% and even added, "We make way more money than we ever did, 100 per cent, so much more, through streaming."
On the other hand, the Mercury Prize-nominated singer Nadine Shah informed UK MPs: "As an artist with a substantial profile, a substantial fan base, critically acclaimed, I don't make enough money from streaming. I am in a position now where I am struggling to pay my rent and I am embarrassed to talk about these issues publicly."
Another artist, Kimberley Wheeler, Melbourne Americana songwriter said she's considering taking her music off the streaming services on principle. And even called the system "tragically flawed".
She told the ABC, "We need to rethink the relationship between our copyright and allowing people to access it."
In Australia, a parliamentary committee report that was published in March 2019 mentioned that though streaming services had brought the industry back to life, it was concerned that not too many artists understand how the system worked. It appealed to streaming services to provide "clear, consistent, and transparent" information on the computation of pay rates.
Implications
Technological advances brought about by streaming ushered in the growth of the music sector. Though COVID-19 created lots of challenges, the music industry is holding up somewhat better with various new licensing opportunities ahead.
The music sector greatly benefited from the rise of streaming services, being the key element of global music recording revenue growth since 2015. For record labels, streaming profits are substantially higher (at 50-60%) than physical music products (at 40-50%).
People in the music industry should be technologically and economically sharp-witted in order to tread in this sector safely. Keep away from "The Ugly", and recompense "The Bad" by gaining from "The Good" (the three revenue models in the music industry).
---
〉〉〉 Get Your FREE Pricing Audit  〉〉〉
---
Conclusion
The revenues for the music business were better compared to other industries during the recent economic crisis. Consumers were still able to access and enjoy music despite the social distancing restrictions through digital streaming. However, other forms of music utilisation, have suffered such as live music, because of social distancing restrictions.
Though it took a long time for consumers to become enthusiastic about paying for a premium music subscription, there's a solid basis for optimism nowadays. In fact, streaming services accounted for almost 80% of all music revenue in 2019.
Covid-19 triggered a domino effect in the marketing in the music industry because of cancelled concerts that deprived musicians of money they would have paid in hiring studios in order to make new records.
Click here to access your free guide on building an effective pricing capability now.
---
For a comprehensive view on building a great pricing team to prevent loss in revenue,
Download a complimentary whitepaper on How to Build Hiring Capability To Get The Best Pricing Team.
Are you a business in need of help to align your pricing strategy, people and operations to deliver an immediate impact on profit?
If so, please call (+61) 2 9000 1115.
You can also email us at team@taylorwells.com.au if you have any further questions.
Make your pricing world-class!