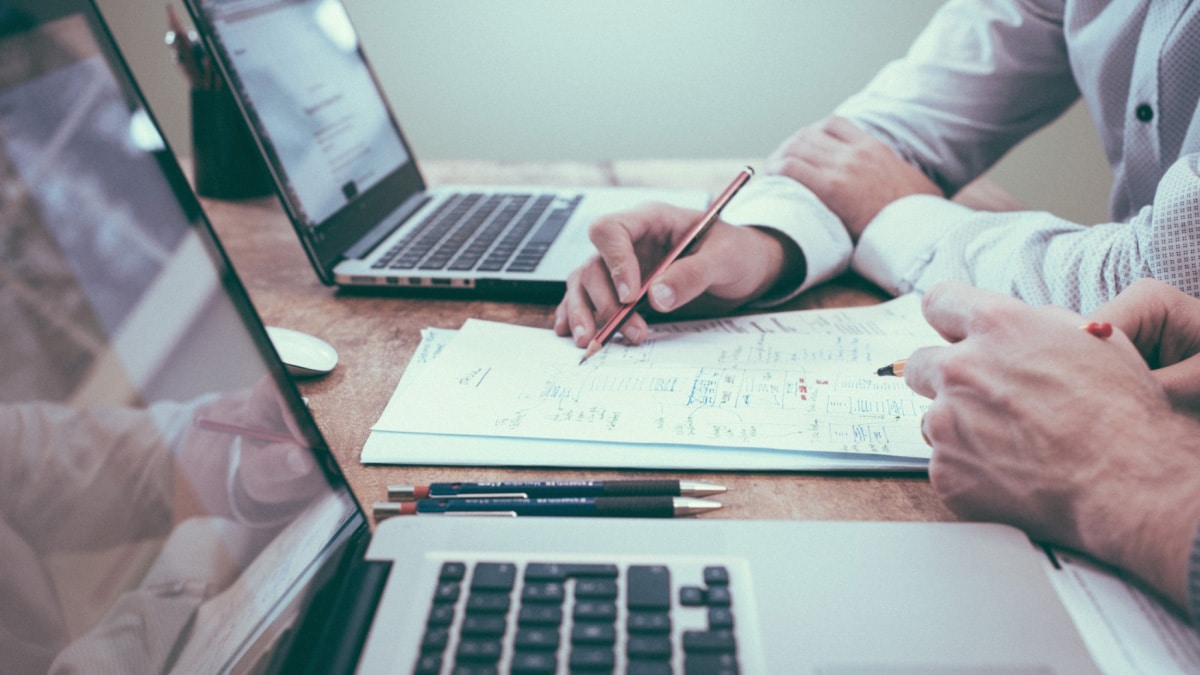 Insurance Pricing Analyst: Future Proof Your Pricing Talent Strategy During a Digital Transformation 🕳️
Is your business going through a transformation (re-structure, digital or operational improvements) and now looking to hire and select high-calibre insurance pricing analyst talent to drive day-to-day operations?
Are you looking for insurance pricing analyst that cannot only do the job but also foster the proactive, continuous-improvement mindset necessary to keep the transformation on the rails?
---
>Download Now: Free PDF Pricing Recruitment
---
If you are, then maybe for this transformation, you should consider using a different talent strategy? Don't use the typical standard hiring regimen for your insurance pricing analyst.
Why? Because a standard talent strategy for insurance pricing jobs and roles engender an insufficient and inconsistent focus and limited information. This leads to a series of bad hires, impacting people's lives as well as the pricing project.
Not sure what a standard hiring regimen is? Let me remind you…
You've got an urgent insurance pricing analyst role to fill. You haven't got enough people on your team to put together all of your data for your customers under the same platform. For example, contact information, adviser information, and workflow information.
Your department or HR, post a fairly generic insurance pricing analyst job description on LinkedIn or SEEK. They hope this will give you lots of great pricing analyst applications quickly.
You read through CV after CV hoping to find a good insurance pricing analysts to interview… You then hold lots of interviews and carefully scrutinise your interview notes to pick the best pricing analyst from the final shortlist… At the end of it all, you breathe a sigh of relief when a half-decent pricing analyst accepts your offer. But after all this time and effort, have you found the best person for the job or just the best person right now?
In this article, we'll continue to discuss how to hire and select the absolute best insurance pricing analyst for changing business objectives in the future. We assert scientific hiring is the best way forward for insurance companies looking to drive the latest pricing strategy and a high-performance culture. By the end of the article, you'll learn how to future proof your pricing strategy and transformation using the best organisation design and structured change management techniques.
I'll argue that it shouldn't be the recruiter or manager that gets blamed for bad hires, but the current recruitment system and the underlying beliefs underpinning the system.
I strongly believe that the traditional recruitment model is broken and flawed – perpetuating a highly dysfunctional cycle that undermines the needs of managers, recruiters, and candidates.
But what happens if your new insurance pricing analyst is not working out as planned? They are struggling to get the pricing project off the ground?
From day 1, your new insurance pricing analyst is not quite the person they said they were during the interview. They are struggling to get buy-in for pricing from other stakeholders. They're not adapting well to change. Maybe not quite as resilient as they thought they were. Or, perhaps they don't have the personality or management skills to get pilots and price trials up and running properly or on time.
Yes, they are good with data and technically okay, but you start to see that they only see issues and never give you a coherent plan or solutions to fix the problem.
Then, you get that sinking feeling that you've made the wrong choice. This pricing analyst is not the best person for the role or transformation. They don't have the mindset to provide a better overview of customers or guidance to stakeholders. They are also a bit disorganised and are not driving the plan to automate administrative tasks to get new price operations up and running as you hoped.
Don't worry we've all been there…
A study by Leadership IQ (published in the HBR) tracked 5,247 hiring managers over a 3-year period to find out how good we all were at identifying A, B and C players during the hiring process.
Out of the 20,000 employees that were hired, the hiring managers reported that 46 per cent of the people they hired failed in their new role after 18 months and only 19 per cent achieved success.
When I look at stats and global hiring trends like these, it's clear that the talent problem for pricing and all commercial roles is much bigger than blaming the individual recruiter or hiring manager for not picking the right person.
Humans (no matter how good a read they are of people) are not mind readers and can only go with their gut feel if no other information or evidence has been provided.

And, here's the crux of the problem…
Bad hiring is so prolific not because recruiters and managers are no good at reading people. It's because everyone is making difficult decisions in the dark.
More often than not, we are all forced to make decisions based purely on our gut feel due to lack of anything else to go on. A pretty risky situation, if you ask me, considering the size of the transformation in front of you. Plus the challenges you and your team need to work through now and over the next two years.
Sometimes, gut feel works when you hire an insurance pricing analyst, but often it's not enough to go on. Especially if you're going through a complex pricing project and you need pricing analysts with a rare mix of skills and characteristics to get pricing to the next level – i.e., derive insights from specific data points that were previously unclear, as well as personalise pricing to drive customer usage.
Hiring and selecting the right insurance pricing analyst for the right role is not easy.
Managers, recruiters, and candidates are on a treadmill of hiring dysfunction. By this, I mean:
Bad postings from bad insurance pricing analyst job descriptions.
People you want not responding because they don't like the insurance pricing analyst job description or glassdoor culture reports about the business.
Search engines filtering people out based on keywords.
HR filtering people out based on technical skills.
Good people getting eliminated from the process because they haven't written the right keywords on their CV or profiles.
People getting into a business that lacks the required non-technical skills and learning agility.
Large numbers of unqualified and unsuitable people getting through the recruitment funnel because they gamed the system (and got a professional CV writing agency to write their CV for them).
As you can see, the current hiring regimen is a cycle of dysfunction. It's a system of broken job titles, insurance pricing job descriptions, postings and hiring practices which is almost set up to prevent us from getting the pricing teams we want and need.
It is also an outdated and biased way of hiring that does not give us enough time, information and support to make us confident in our choices.
If we continue under this broken recruitment model, we will be detrimentally re-shaping the pricing workforce and delaying wider business transformation.
What are the new realities of pricing if we continue this cycle of dysfunction?
With over ten years of pricing and revenue management expertise, 18 years talent and recruitment expertise, cutting-edge assessment science and millions of data points on pricing team performance and hiring practices, we find…
THAT TITLES AND JOB DESCRIPTIONS ARE DRIVING TALENTS AWAY
Our research shows that pricing jobs are too narrowly defined with a focus on technical skills and seem to be getting more narrow instead of capturing the broader skills required for today's pricing manager.
THAT LINKEDIN IS NOT THE PANACEA OF HIRING
The LinkedIn search engine is heavily biased towards a person's: appearance, name, ethnicity and educational background – variables have proven to trigger gender and racial discrimination and overlook real talent.
Experimental economists and psychologists have tested LinkedIn and CVs on multiple types of demographic backgrounds and countries.
They find that:
There are zero correlations between someone's CV and their performance in the job.
LinkedIn profiles with none white-sounding names applying for jobs in Anglo-Saxon countries need to see 40-70% more than people with Anglo-Saxon sounding names to get the same level of a callback for an interview.
Women also get a harder time getting callbacks from businesses in male-dominated industries and the reverse is also true.
THAT THE ONE CLICK APPLICATION IS COMMODITISING EXECUTIVE SEARCH
Recruiters are now wasting too much time and money sorting through lots of unsuitable CVs and applications that were never that interested or suitable for the job in the first place – while all the high calibre applicants are left waiting and waiting for callbacks.
The oversimplification of the application process (i.e., one click and no qualification) has increased the number of applicants received as it was meant to do, but it has also reduced the quality of hire and extended the average length of hiring by over 26 days.
Due to the ease of application (i.e., one button and send CV) more candidates are now applying for multiple positions with one click. However, the problem is that most applicants were never interested in the role in the first place. They were trying to find out details about potential employers, from salaries to career paths and company culture.
All the while the average recruiter is now spending nearly one-quarter of their time screening lots of unsuitable applications. Meanwhile, all the good candidates are waiting and waiting for their applications to be screened.
Where's the value in this? It doesn't make much sense.
THAT THE OVERALL COST OF HIRING IS THE HIGHEST IT'S EVER BEEN
Gartner research tells us that in spite of all the investment into internal recruitment teams, candidates tracking systems and one-click applications, the overall cost of hiring has jumped by 18 per cent – the highest they've ever been.
The overall cost of hiring an insurance pricing analyst includes the acquisition costs (as discussed above), as well as screening expenses — including recruiter time spent on screening and interviewing — and costs of conversion activities such as background checks.
The overall costs of hiring an insurance pricing analyst do not include other conversion activities such as:
Time spent negotiating the offer and salary with candidates
The time completing reference checks and rights to work checks
The time spent explaining the role and providing career advice to candidates
The total costs of hiring an insurance pricing analyst do not include the costs of a bad hire, such as:
salary
redundancy packages
absences
sick leave
mistakes
revenue loss
customer churn
delays to workflow and implementation
team morale issues
talent churn
When you add up all the costs of hiring an insurance pricing analyst, then the total costs of hiring can easily mount up to $600K (based on a $100K insurance pricing analyst salary alone) – depending on the size of the opportunity, the scale of your transformation and the amount you could lose if the pricing project failed.
Think what the costs would be for a Head of Pricing role? Millions of dollars and a series of bad hires and failed implementations.

AND THAT MORE NEW HIRES ARE LEAVING THEIR ROLES
Forty-six per cent of new hires from the last 12 months said they wouldn't make the same decision again.
Insurance companies are desperate for pricing talent in Australia. However, they don't know how to manage them once they get them.
Many businesses think they've done a good enough job simply getting the pricing resource in the business. However, pricing analysts and pricing managers, once they accept new insurance pricing analyst jobs, are having a hard time. They feel overwhelmed, overlooked and regretful.
The increased demand for insurance pricing analyst talent forecasts great job opportunities in this area. However, the lack of understanding of what good pricing looks and sounds like across so many industries is causing candidates to increasingly regret their decisions to accept offers.
It is little wonder that 1 in 3 new hires are considering leaving at any one time. Many insurance pricing analysts and managers alike are stressed out working for dysfunctional bosses or toxic cultures that under-appreciate their true value and contributions or worse still blame them when things go wrong.
Implications
The tight focus on technical skills is detrimentally shaping the pricing workforce in the insurance industry.
The lack of emphasis on broader non-technical skills during the hiring process is creating non-collaborative cultures. People don't speak up and try new things. Decision-making is slow and problem-solving is even slower.
The current hiring trends and practices in the insurance industry are creating more work for HR for little return.
HR digitisation has made the hiring problem worse, not better. Thus, it's automating a broken process and algorithmically overlooking too many vital skills and attributes that insurance companies need to drive their transformation.
There's not a real shortage of pricing talent in the insurance industry at all; it's just most businesses are looking for, asking for and developing all the wrong things.
Seven key takeaways 
Based on our evidence and experience, here's a checklist to help you hire the absolute best insurance pricing analyst possible for your pricing project:
1.       Build a clear hiring criteria so you know what you are looking for, asking for and developing the right things.
2.       Measure the effectiveness of each of your recruitment channels.
3.       Use advanced benchmarking and predictive analytics to compare and predict the best fit for the role.
4.       Be sure to focus on what yields the highest quality hires, and not the most CVs and applications.
5.       Use proven predictors of high-performance pricing skills and leadership for unbiased talent decisions that drive business results.
6.       Build into the screening process ways of tracking signals of interest and suitability and remove unsuitable applications quickly and effectively.
7.       Measure and compare people across multiple dimensions from personality, team fit, management style, thinking style before you hire them.
---
〉〉〉 Get Your FREE Pricing Audit  〉〉〉
---
Conclusion
Staffing an insurance pricing team responsible for a significant portion of earnings requires a scientific and deliberate recruiting strategy. Compensate for the importance of this team. Also, provide clarity for the types of pricing team skills and attitudes required for its roles.
Transformations require different types of pricing teams from the traditional large managed pricing functions of the past. We must start to change our perceptions about pricing and talent. Therefore, we need to search for executives and insurance pricing analysts that can administer tasks for day-to-day pricing activities. Along with this, they must foster the proactive, continuous-improvement mindset that separates high-performing insurance pricing organisations from average ones.
This means proactively and consciously choosing a better recruitment model to drive our executive search and screening processes. Stop the hiring dysfunction once and for all. There are no in-between measures.
Click here to access your free document on recruiting pricing all stars to boost profit.
---
For a comprehensive view on integrating a high-performing pricing team in your company,
Download a complimentary whitepaper on How To Improve Your Pricing Team's Capability.
Are you a business in need of help to align your pricing strategy, people and operations to deliver an immediate impact on profit?
If so, please call (+61) 2 9000 1115.
You can also email us at team@taylorwells.com.au if you have any further questions.
Make your pricing world-class!