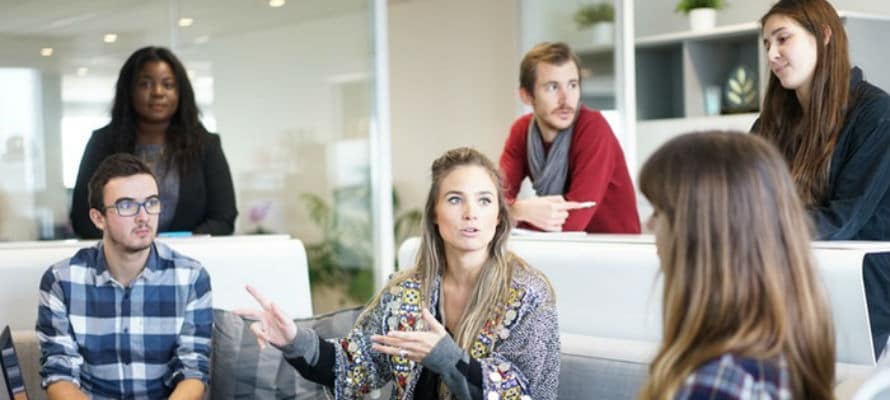 Pricing options: Does Game Theory Work for Pricing Leaders?
Pricing options: Does Game Theory Work for Pricing Leaders?
The market is tough and competitive tension is increasing…
Competitors are becoming increasingly irrational. Or are they?
What might the competitors be saying about your pricing strategy and tactics?
'Getting ahead of the competition' is a much-discussed topic. However, understanding the mindset and behaviours of the competition is a capability that only a handful of pricing leaders and teams have mastered…
As we draw closer to the end of 2016, it may be time to re-evaluate existing pricing and revenue management skills, strengths and potential gaps. A good way of doing this is to learn about what successful leaders and teams are doing to improve their business' competitive strategies. In this article, we will discuss what high functioning pricing and revenue management teams are doing to improve profitability.
Key trends in pricing options
A. This year, Taylor Wells has observed successful leaders (see article on price leadership and org design) and teams in Australia innovating the way they think, view and anticipate the competition. Controlling the range of human biases that influence price decision making is top of mind for high performing pricing leaders as they develop and refine competitive strategies.
B.We have seen a greater emphasis given to Game Theory principles and mathematical modelling to weigh up pricing options. But unlike traditional Game Theory, which focuses on modelling a solution for one defined future state, businesses are hiring pricing leaders that can weigh up multiple options across several probable scenarios.
C. We have assessed hundreds of pricing professionals globally (leaders and supporting team members) using our online evaluation tools and online Pricing & Commercial Assessment (PCA™).
D. We find that high performers challenge proactively conventional assumptions about value, price and the market while having the technical and soft skills to back themselves when required. Key technical skills of 2016 include: dynamic pricing, probabilistic/mathematical modelling and advanced pricing systems. Key soft skills of 2016 include: strategic influencing, team work capability, communication and strong interpersonal skills.
E. We have seen more Australian businesses hiring specialist pricing and revenue management executives from around the world. Businesses need pricing executives with the skills and technical knowledge to develop sophisticated strategies, models and systems. 2016 is a break away point from traditional Australian recruitment practices in many leading ASX listed companies. Global executive searches are on the increase as opposed to the traditional domestic executive search process. More companies are choosing in-depth evaluations of individual pricing capability over CV screening and interviews to build their pricing and revenue management teams.
All these outlier activities represent a turning point for Australian pricing organisations; and a definite break away from traditional, low budget price reviews and recruitment cycles of years gone by. We are encouraged that more businesses in Australia are taking price and revenue management seriously. We see business leaders becoming more willing to mobilise the right level of resources to back up their pricing leaders and teams. We see more businesses partnering with external firms that can support them to achieve the business' vision and growth targets.
What is Game Theory (pricing options) and why is it useful to pricing professionals?
As a firm specialising in building pricing and revenue management teams, we like to consider skills and developments being trialled in pricing organisations. We believe the growing application of Game Theory is the result of growing complexity in an increasingly irrational business environment.
Game theory helps pricing leaders to determine, with confidence, the strategies your competitors are likely to implement to maximise their profit objectives, as well as the way your own choices may influence those strategies.
The advantage of Game Theory pricing options modelling is that it enables price leaders to consider the actions and reactions of competitors, new entrants and or customers during pricing options decision making for say a new product, segment or market (e, g., decisions to adapt price dynamically in multiple segments and channels to market and/or decisions to develop new price lists and discount structures based on customer preferences and needs).
These are not just academic and linear/logarithmic Game Theory principles or applications (i.e., prisoner's dilemma or Nash equilibrium).  Game Theory for pricing options is an advanced approach to hypothesis testing that considers the irrationality of the market in several different scenarios without bias for one answer. It is an innovative form of modelling that rejects answers that are only applicable to a single and fully defined pricing situation and future state. Game Theory for pricing can be simplified down in essence to a model that generates a range of practical answers (rather than just 1 definitive answer) to several well planned (or well thought through) commercial scenarios. But really, this is more than just modelling, it requires: agile learning, scientific investigation and a deep commercial understanding of the financial impact of pricing on profitability.
The sticking point to applying Game Theory principles to business is data. If your business does not have a clear picture of the competitors' resources and/or their decision makers' objectives, Game Theory is largely ineffective. Many businesses have large gaps in data and/or lots of data but an antiquated systems and/or price data architecture. The maturity of your price data architecture and systems are key to meaningful Game Theory application.
Making data work for Game Theory in complex pricing environments is worthwhile: You are most likely doing some sort of data integrity process now. Why not factor Game Theory into your data requirements and start trialling in your business …?
Why are more businesses choosing to apply Game Theory to price decision making now?
There are a few drivers for change:
Experience alone is not enough to work out future behaviours – see blog on professional development.
Pricing environments are more complex than ever before (see blog on sales management pricing)
Market conditions / dynamic are poorly defined and change daily
Companies are losing margin and revenue and do not know where to focus resources
New entrants, competitors, price savvy consumers and highly transparent markets are creating noise and uncertainty
In times of extreme competition, leaders and teams are all acutely aware of the competition. You need to know what strategies and tactics work best, where and when. There are still many businesses that continue to react to the market. A few exceptional leaders, take the time to get into the minds of their competitors and see the market through the eyes of the customer.
You need pricing leaders and teams with the skills to perceive accurately the competitive landscape as it is (as opposed to how you think it is). A high functioning pricing team applying Game Theory methodology may help you to do this.
Next steps:
Executive Leadership teams need to trust their pricing leaders and teams to simplify complexity. They need them to weigh up risks and opportunities in all likely situations and futures without getting distracted by the noise, pressure, politics and hype.
If you would like more information on making Game Theory work for pricing managers; we have written an FAQs and answer pack to help you prepare for and develop new pricing skills. Check out our recent posts on pricing approaches and price value.
We also have published an informative blog on pricing insight for hiring executives and senior managers.
To request your free pack on 'How to make Game Theory work for Pricing Professionals" please go to: taylorwells.com.au/taylor-wells-pricing-strategy-advisor/