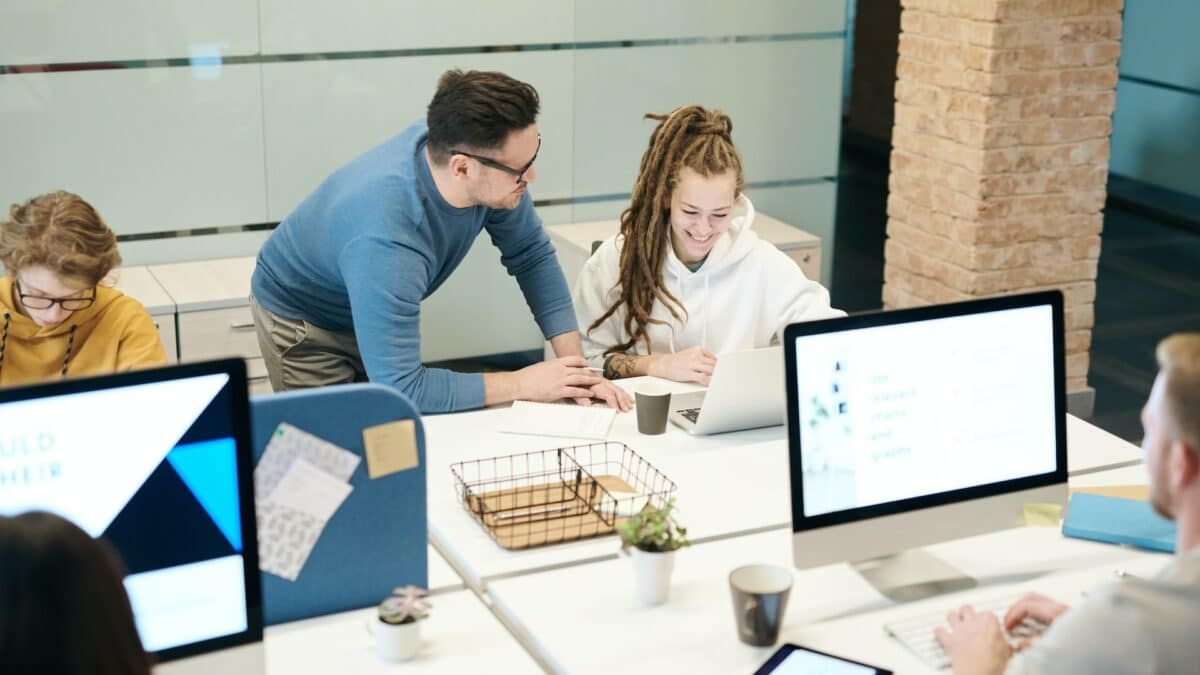 How FMCG Firms Can Get Their Price Pack Architecture Right Using Analytics 🥫
In the face of economic uncertainty, is there anything more important for FMCG companies than getting their pricing right? Most likely not. We say this because while the majority of products in this market are in strong demand, every customer's willingness to pay and value drivers vary. Set the wrong pricing, and your profits will suffer, especially during downturns. The good news is that various data analytics are now available to support pricing decisions. What's the right approach to integrating data analytics for FMCG companies?
---
>Download Now: Free PDF How to Improve Product Pricing
---
In this article, we address the current problems that FMCG firms are facing. We offer suggestions and guidelines centred on the use of data analytics for FMCG companies to determine the optimal price pack architecture.
We argue that using appropriate data analytics can improve FMCG pricing decisions and innovations. At Taylor Wells, we believe that having the optimal price will bring in more customers even during a downturn when they are more sensitive and prone to comparing prices.
By the end, you'll know how FMCG companies can give customers what they want, at a price that aligns with, rather than diverges from, their overall perception of value.
Utilising Data Analytics For Profitable FMCG Companies Price Pack Architecture
The FMCG industry's growth is slower and more incremental. Despite the fact that the products are basic necessities, demand remains stagnant. For instance, even if a family's financial condition has improved or they have seen an appealing advertisement, it is unlikely that they will suddenly consume much more food or enhance their personal care and wellness activities.
Consequently, businesses are pursuing product pricing innovation to boost growth. Premium-tier products, for example, have grown in market share and have become one of the fastest-growing FMCG categories in recent years.
However, not everyone is suited to or will succeed in this endeavour. Some products' pricing has remained stagnant or even decreased despite being promoted as premium-tier because customers are unwilling to pay for them. This demonstrates that pricing innovation does not always have to involve a large disruption in products and their benefits, such as the introduction of premium products.
Think about making simpler, more uniform changes to the price pack architecture. This can be just as profitable if they are effectively aligned with customer value drivers.
Consider changes in pack size, whether in packing or bundling. For example, when PepsiCo reintroduced Pepsi Mini Cans to the market, it allowed consumers to enjoy carbonated beverages with lesser calories and sugar. And it was a resounding success! Nearly half of customers across various segments claim that opting for reduced portion sizes of products such as soft drinks is a good health practice.
FMCG product innovation that focuses on execution excellence to achieve ever more profitable growth through greater pricing optimisation can be extremely efficient. According to our research, it can enhance bottom-line earnings by 2-5% on a growing income stream.
So, what should FMCG firms consider when it comes to product pricing innovation? While we recognise that business leaders are well-equipped with knowledge and expertise, we believe that their strategies should not be only dependent on gut instinct. Evidence must always underpin innovation. We advise the use of appropriate data analytics for FMCG companies to yield beneficial results.
Data is important for a company's growth and success. For instance, quality data assists organisations in predicting trends, recognising opportunities, and staying ahead of the competition by providing insights into consumer behaviour or market conditions even before they occur.
By incorporating data analytics techniques and tools into an FMCG business model, leaders can direct the company towards smart pricing architecture decisions based on accurate evidence.
Once pricing managers have access to data such as product life cycle, competition, and customer perceptions, they will have a great deal of work to do. The best course of action is for the team to devote time to developing a pricing strategy that will meet their set goals. We'll look at a real-world example of a firm that used data analytics to accelerate growth as we go.

Discussion On The Use Of Data Analytics For FMCG Companies
While analytics offers numerous benefits, it also comes with challenges that businesses must overcome. Gathering quality data and properly integrating new technology into the company's pre-existing systems are two of the most common obstacles.
Despite the fact that many Australian firms have begun to use digital analytics for FMCG companies, major industry breakthroughs have proven difficult to achieve. Why?
Because effective product innovation and pricing optimisation entail more than simply implementing new technology and hoping for them to fix problems immediately. Digital analytics for FMCG companies, by itself, will not make a difference. Not until the approaches to integrating technology are reevaluated and individuals with the right skill handle them.
The struggle often continues as businesses begin to use analytics to gather data and generate insights for better pricing decisions. The goal of price pack architecture is to present customers with a selection of products that satisfy their demands at the price points they are willing to pay. This thereby drives portfolio growth and improves a brand's overall value proposition. This is no easy task.
When purchasing, each customer has a different motivation, and the attitude within each of them influences everything from product demand and pack size preference to channel choice and price sensitivity.
This is why product innovation and pricing are closely linked. Yet, many FMCG companies regard these two components as separate. This is simply wrong and leads to more polarising skill sets and conflicting strategies.
Implications of Using Data Analytics For FMCG Companies
Here are our suggestions for making the incorporation of data analytics for FMCG companies easier and more likely to be successful:
1. Integrate data analytics in existing FMCG systems and revenue pricing models.
Most businesses have legacy technologies that are difficult to replace. Solving this problem is challenging, but not impossible. Having the appropriate individuals will greatly assist you. For example, you'll need employees or partnerships with technical capacity to collaborate and solve technical data challenges as they arise. When you have the appropriate analytics and suitable people working on it, quality data and insights will follow.
2. Use data analytics facts and insights to have a deeper understanding of your customers' value drivers.
Data from engagements with the current portfolio show your product innovation team what customers value and how much they are willing to pay. Unaddressed demands can also be detected. Although additional market and consumer research, as well as advanced analytics, may be required.
Identifying your customers' unsatisfied needs may still point to the potential for price pack innovations. Bundling or alternative pack sizes are examples of basic innovations that can legitimately drive buyers' willingness to pay a higher price point.
3. Make customer-centric price pack architecture decisions using FMCG data analytics.
The commercialisation of price pack architecture innovations requires collaborative effort as well. You have the proper people working together on data analytics and product innovation. Ultimately, efficiency will be heightened if you have a team that specialises in pricing. A good product priced incorrectly will not be profitable.
Our findings show that with the right set-up and pricing team in place, incremental earnings gains can begin to occur in less than 12 weeks. After 6 months, the team can capture at least 1.0-3.25% more margin using better price management processes. After 9-12 months, businesses often generate between 7-11% additional margin each year. As they identify more complex and previously unrealised opportunities, efficiencies, and risks.
Case Study On Data Analytics For FMCG Companies
Anheuser-Busch InBev's (AB InBev) journey is one of the most recent examples of proper integration of modern technologies. The beer company has been eager to implement software in order to improve its pricing capabilities. Let us go through the actions they took.
Anheuser-Busch InBev aimed to identify an ideal price and, ultimately, create a framework for making pricing decisions that could be integrated across all product levels and locations. The company initially had some existing pricing capabilities but processes were unstructured and fluctuated by market. They have to scale their outcomes drastically.
Business partnerships are always necessary, but they are incredibly significant in integrating analytics for FMCG companies. AB InBev worked with outside pricing expertise to help them scale and handle the challenges of using technologies. They also collaborated with third-party IT vendors to adopt artificial intelligence and data science solutions faster.
Using technology, they were also able to automate customised algorithms used to determine price elasticity using a plethora of internal and external data sources, including AB InBev's revenue, volume, and sell-in price.
It likewise utilised Euromonitor market research data, World Bank income data, COVID information from the University of Oxford Government Response Tracker, and even sports-related data from national sports websites.
In recent years, the business has increased its focus on data analytics and technology to drive its operations. Analytics are a significant component of its pricing. Common hurdles have arisen along the way, but AB InBev now has a more scientific and data-driven framework, increasing their confidence in their pricing decisions. The organisation has built a solid platform to expand into new regions, brands, and configurations.
---
〉〉〉 Get Your FREE Pricing Audit 〉〉〉
---
Bottom line
FMCG firms can now readily innovate their products and prices thanks to data analytics. We say this with the awareness that pricing optimisation and identifying the best price pack architecture utilising analytics for FMCG companies will take work.
To overcome challenges, businesses must seamlessly integrate data analytics into their existing systems and make value-based decisions. Despite the difficulties, the end result promises improved pricing mechanisms, which will boost overall operations and profit margins.
Pricing decisions have become increasingly crucial for businesses. In a dynamic economy and a fast-paced market, businesses must employ data analytics to get their prices properly. Leaders must take the initiative to scale up their operations.
---
For a comprehensive view and marketing research on boosting the capability of your company,
Download a complimentary whitepaper on How To Improve Product Pricing
Are you a business in need of help to align your pricing strategy, people and operations to deliver an immediate impact on profit?
If so, please call (+61) 2 9000 1115.
You can also email us at team@taylorwells.com.au if you have any further questions.
Make your pricing world-class!