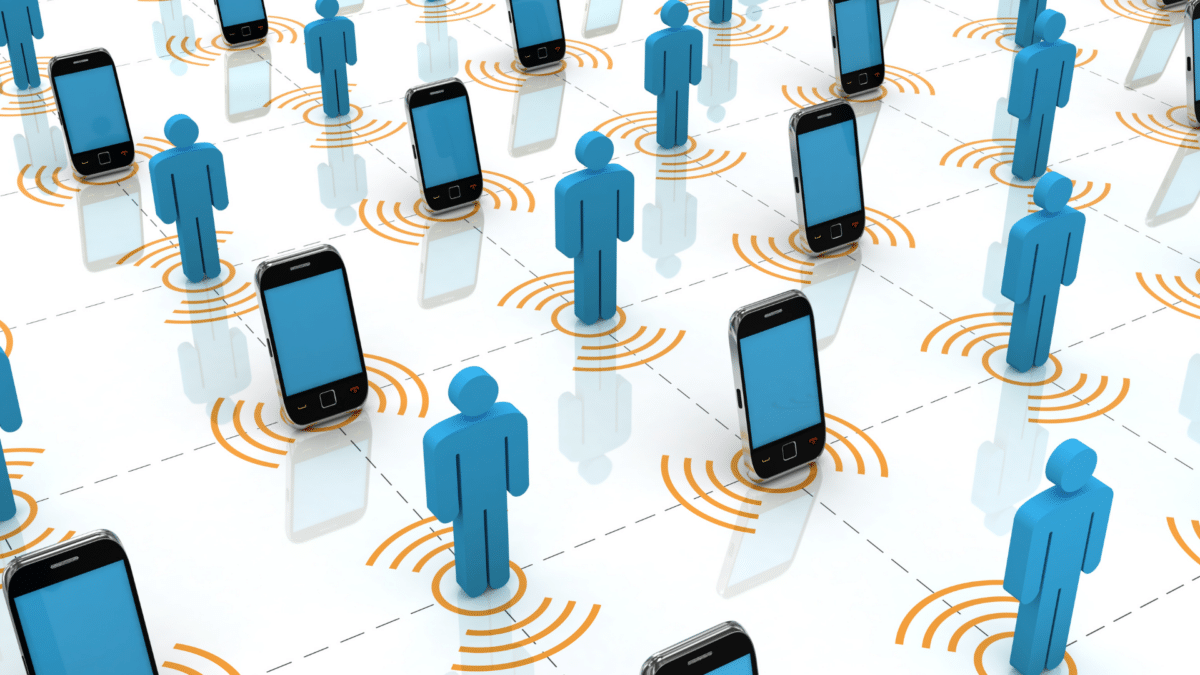 Why Are Mobile Phone And Broadband Internet Contract Prices Rising? 📟
With increasing pricing allegations in businesses, it is more important than ever that companies take appropriate steps to ensure they are compliant with relevant regulations. For instance, we are seeing providers continuously increasing mobile phone and broadband internet contract prices either to expand their operations or to offset profit declines. When implemented right, it can help an organisation in meeting these objectives. It also enables businesses to attract new customers by offering more appealing or valuable pricing tiers.
---
>Download Now: Free PDF How to Avoid Pricing Chaos
---
The problem is though, many businesses are struggling to develop effective price increase strategies. Some are only concerned with how to pass on rising costs to customers. Others are simply planning their strategies based on what will ramp up their revenue. These are completely incorrect and will only exacerbate the company's problems. In fact, some companies are already experiencing sales declines and pricing complaints, making it difficult to stay in business.
In this article, we will discuss the problems that mobile phone and broadband providers confront. We examine how they are increasing mobile phone and broadband internet contract prices to alleviate these difficulties. Then, we delve into the possible threats of relying solely on price increases. We argue that companies should review their pricing procedures and policies in order to ensure that they adhere to any legal requirements and appeal to customer value.
At Taylor Wells, we believe that price increases are effective methods for addressing revenue concerns when coupled with deals that offer value to customers and are in line with pricing regulations. By the end, you will know how mobile phone and broadband service providers can strategically raise their prices in order to run a more sustainable and value-oriented business.
Trends In Mobile Phone And Broadband Internet Contract Prices
The mobile phone and broadband industry has seen a lot of changes over the past few years, which have brought both opportunities and challenges. These challenges include the need to stay ahead of the competition, increasing consumer demands and expectations, rapidly evolving technology, security concerns, and managing costs.
The rising costs of mobile phone manufacturing and broadband services have become a major struggle for companies. This is due to the fact that most of the components used in the manufacturing process are becoming more expensive. Furthermore, labour costs have also increased significantly, leading to an overall increase in the cost of production. Companies have to constantly find ways to reduce costs while maintaining quality.
With new advances in technology, companies need to make sure they have the latest hardware and software in order to keep up with customer demands. This can be a costly endeavour as companies need to purchase new equipment, upgrade existing systems, and train employees to use the latest technology.
In the face of these challenges, many businesses have decided to increase their prices in order to reach their profit targets.
Broadband internet providers should understand how the cost of providing broadband services affects their prices. The speed and quality of service and the number of customers they serve all impact pricing. Providers must consider such as network capacity, infrastructure investments, and marketing expenses when determining broadband internet prices.
Providers should also be aware of any local, state, or federal regulations that may affect the cost of broadband services. Lastly, providers should consider the competitive landscape and determine how their prices compare to those offered by other providers in the market. By being mindful of all these factors when setting broadband internet prices, providers can ensure they are offering a competitive and profitable service.
Mobile phone and broadband internet contract prices are rising continuously.
Broadband internet prices have been on a steady downward trend for many years now, making it more accessible to people of all incomes. However, in recent months, we have seen many businesses providing mobile phone and broadband services increasing their prices.
Broadband internet prices vary greatly depending on the type of connection. For example, fiber optic connections tend to be more expensive than cable and DSL services, while satellite internet is usually a bit more costly than other types. Additionally, different providers often offer different pricing structures.
By raising costs, companies can generate higher revenue streams and extend their reach to more customers. With more money coming in, businesses can reinvest in improving and expanding their services, providing a better user experience. Companies are hoping that customers will value the benefit of faster speeds, more reliable connections and improved customer service.
However, price increases also come with risks and disadvantages.
As mobile phone and broadband businesses continue to increase their prices, consumers are at risk of becoming financially burdened by the rising costs. The situation is especially harsh for those who are already struggling with their finances. As a consequence, price increases, rather than bringing in more revenue to help businesses grow or overcome economic challenges, can have a negative impact. As such, the company may lose customers and sales. Price increases can even result in regulatory complaints in some cases.
Discussion On The Risks Of Raising Mobile Phone And Broadband Internet Contract Prices
Regulatory actions against businesses can have serious and lasting negative consequences. In some cases, it can lead to fines or other penalties that can be costly and difficult to recover from. It can also result in damage to a business's reputation and credibility, leading to decreased customer loyalty and trust. This alarming circumstance is threatening mobile and broadband companies in the United Kingdom.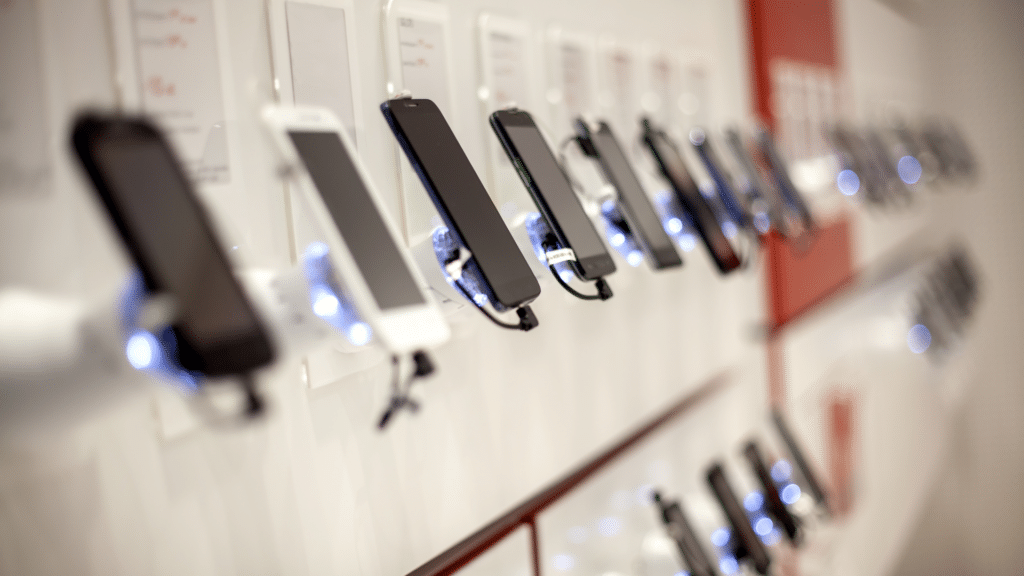 The substantial increase in mobile phone and broadband internet contract prices is being probed by regulators.
Many people in the UK are at the point where they can't afford to eat properly or heat their homes. The same people are feeling extreme financial pressure and are also locked into mobile phone contracts that they can no longer afford.
With the cost of living rising each year, it's really getting more difficult to justify spending a significant amount of money on telecommunications services. We are close to seeing a large proportion of society simply not being able to pay their bills. Continuing to pull the pricing lever hard could exacerbate a serious problem.  
Following the unusually huge increases in what customers are paying for their mobile phone and broadband contracts, the United Kingdom's communications regulator, Ofcom, says it will investigate whether firms are making it clear to customers how much prices may rise over the course of their contracts.
The concern is that, according to the regulator, the recent increases in mobile phone and broadband internet contract prices are the highest in recent years. In fact, due to the high rate of inflation, millions of customers will face bill increases of up to 14%.
Businesses need to be careful and make sure they are following regulations when increasing mobile phone and broadband internet contract prices.
The time and energy devoted to dealing with regulatory actions can take away from other important aspects of doing business such as developing products and services or acquiring new customers. Even when a business wins a case, the court proceedings can be expensive and distracting to all involved.
Furthermore, legal matters can also create negative publicity for a business which can be damaging to the reputation and ultimately affect sales. As such, it is important for businesses to consider the potential legal risks associated with any decisions they make before taking action. Businesses must take the necessary steps to ensure that all pricing regulations are adhered to in order to avoid any potential allegations.
Implications Of Pricing Increase Strategy For Mobile Phones And Broadband
Implementing price increases must be a thorough process to ensure it aligns with regulations. It is important to research the applicable laws in your jurisdiction regarding pricing in your industry. Stay informed of changes in legislation that could affect your price increase decisions.
Businesses should consider the timing, frequency, and rate of price increases they implement for their customers. To avoid confusion, they must be strategic and strike a balance between these three factors.
Remember to plan ahead of time using reliable market data and to be transparent about your pricing policies. Lay out the potential price increases and the reasons for them for customers and regulators, as needed, to avoid accusations of price gouging and misleading pricing.
Having a dedicated pricing team will help the increase in mobile phone and broadband contract prices become more acceptable and less risky.
Our findings show that with the right set-up and pricing team in place, incremental earnings gains can begin to occur in less than 12 weeks. After 6 months, the team can capture at least 1.0-3.25% more margin using better price management processes. After 9-12 months, businesses often generate between 7-11% additional margin each year as they identify more complex and previously unrealised opportunities, efficiencies, and risks.
Mobile phone and broadband providers can offer a range of services to customers that provide value. These include flexible payment plans, packages with multiple lines or devices, and bundled services. Customers can also benefit from access to exclusive deals on new devices or monthly discounts on their services.
Additionally, providers often offer customer rewards programs that can provide extra discounts, bonus points, or free items. These kinds of offers can be used to entice customers to stay loyal to the provider. Another way that providers can offer value to customers is through customer service. When you combine your price increase with these valuable offerings, you can reduce your chances of losing customers.
The key to the best price increase strategy for broadband and phone is a strong commercial pricing capability.
Our findings show that when a business builds and embeds commercial capability across the business; bolstering its internal pricing skills and capabilities to build a sustainable pricing system, it can generate at least 3-10% additional margin each year while protecting hard-earned revenue and volume. This is at least a 30-60% profit improvement straight to the bottom line.
---
〉〉〉 Get Your FREE Pricing Audit  〉〉〉
---
Bottomline
Increased demand for faster internet speeds, better coverage, and larger data packages are among the primary reasons why companies are increasing their mobile phone and broadband internet contract prices. While price increases can be beneficial for business, they also come with risks.
It is becoming more difficult for customers to pay for their plans. Businesses are likely to lose revenue. Moreover, companies may face regulatory complaints if the price increases are unjustified. These scenarios are obviously counterproductive and should be prevented.
Companies should make every effort to improve their pricing capability and establish a functional pricing team within their organisation. When developing offers and deals, keep your customers' needs in mind rather than just profit. This will ensure you can implement pricing decisions with minimal risk and a high potential for revenue growth.
---
For a comprehensive view of building a great pricing team to prevent loss in revenue, Download a complimentary whitepaper on How to Avoid Pricing Chaos.
Are you a business in need of help aligning your pricing strategy, people and operations to deliver an immediate impact on profit?
If so, please call (+61) 2 9000 1115.
You can also email us at team@taylorwells.com.au if you have any further questions.
Make your pricing world-class!