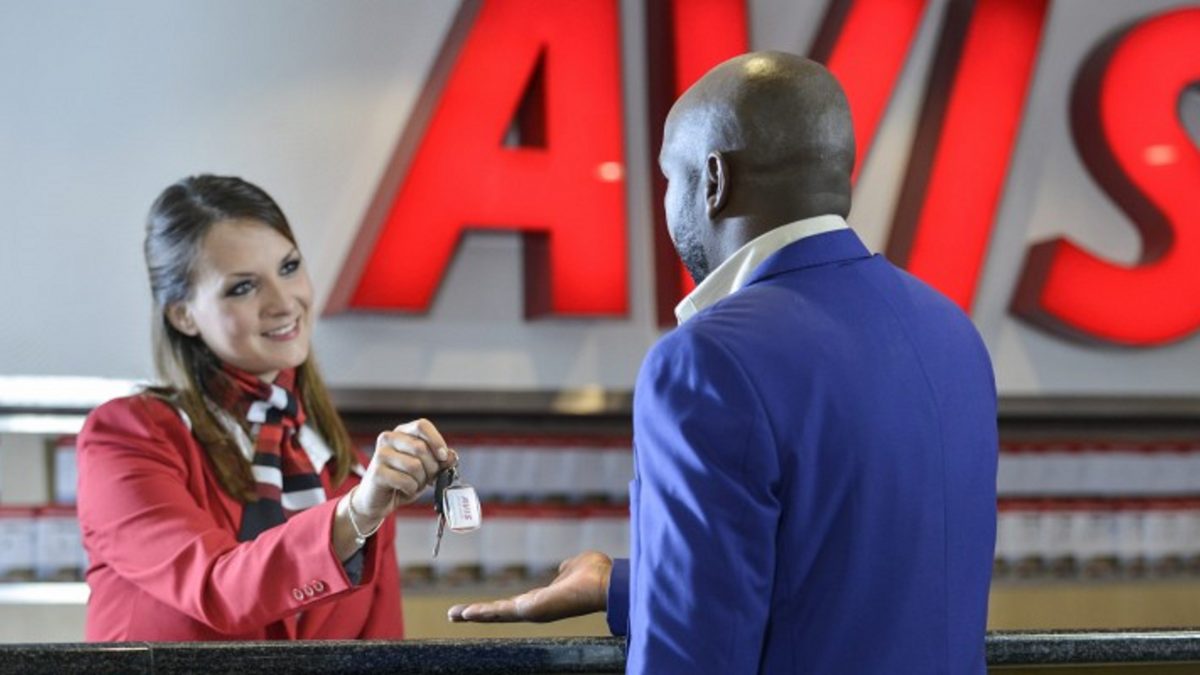 How Avis Created A Value Based Business Strategy To Drive Brand Equity 🚘
How does a value-based business strategy affect brand equity? What happens to your products' brand equity when you've discounted them too much or too deep? Short answer: You destroy brand equity and forever struggle to use price and promotions to capitalise on the value of your brands. 
---
>Download Now: Free PDF How to Drive Pricing Strategy to Maximise EBIT Growth
---
Creating brand equity for your customers using promotions and discounts is not easy. It involves intense effort from an expert revenue management team to understand how consumers value their brands and consume their products. Which means how you communicate value-added marketing strategy through your price promotions to bolster brand equity requires continuous and special effort.
In particular, you need to plan, execute and evaluate a range of techniques for pricing, selling and advertising all at once using an innovative mix of both traditional and non-traditional methods and approaches.
So what is brand equity in marketing? It is one of the top priorities in value-based business strategy for Australian business leaders. Millions of dollars of learning and research go into understanding how to build, measure, and manage brand equity. This enables revenue managers to identify the pricing strategies to strengthen brand equity and those that adversely impact performance.
In this article, we'll explore how defining and identifying unique customer value drivers can create stronger brand awareness and equity with customers and elicit more profitable sales. We will explore the relationship between brand and value equity using the Avis car rental customer value pricing strategy – asking how does Avis leverage brand equity to capture more profitable sales and better customer experiences? 
---
Table of Contents:
I. How Avis Created A Value-Based Business Strategy To Drive Brand Equity
II. Value-Based Business Strategy: Total Economic Value of Talented People
---
---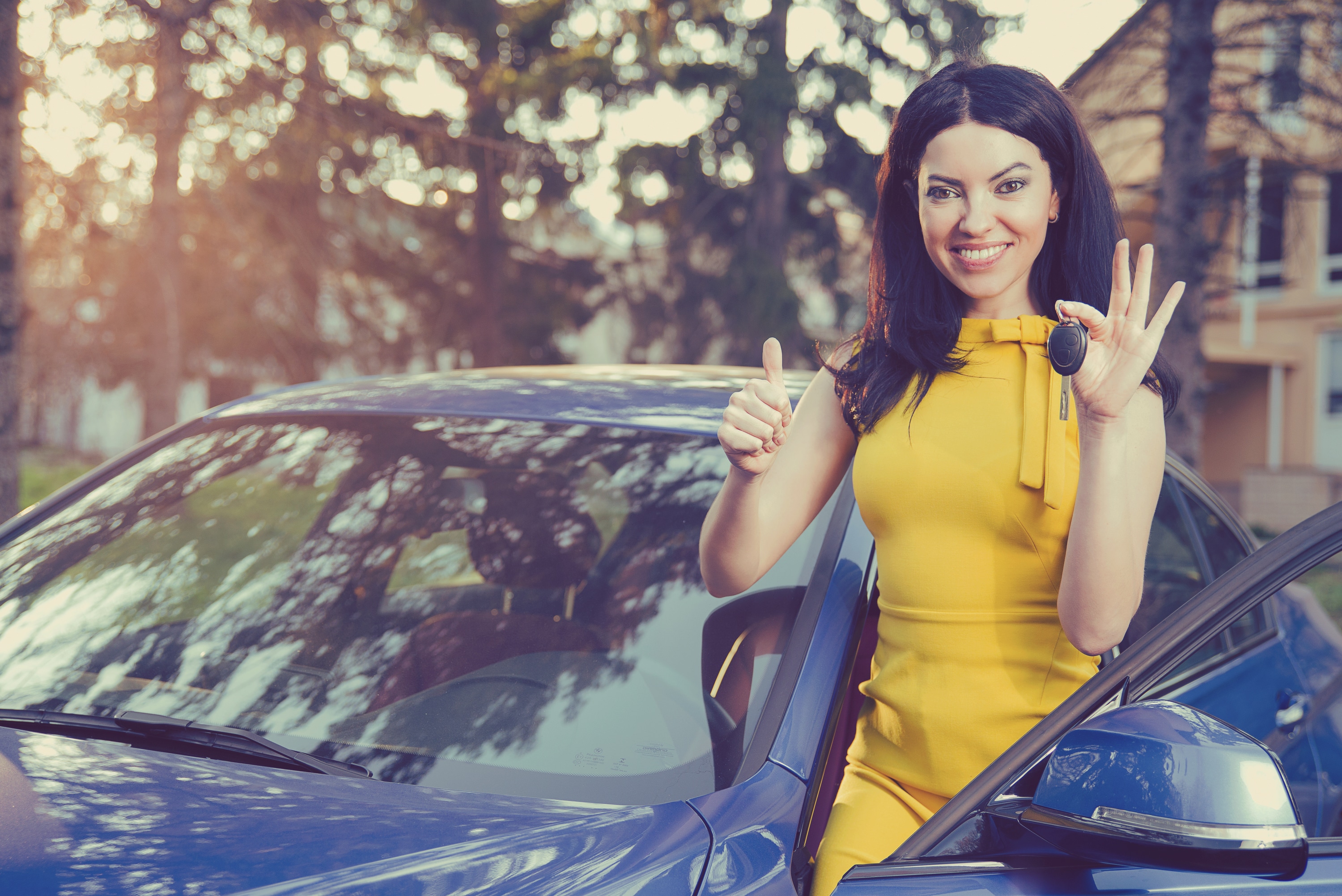 ---
How Avis Created A Value-Based Business Strategy To Drive Brand Equity 🚘
---
Brand Equity Definition Marketing on value-based business strategy
Brand equity is a measure of the loyalty, perception, and awareness a customer shows towards a particular product brand. It can be created and nurtured over a period of time to penetrate and grow the market and capitalise on share-of-wallet opportunities. 
Businesses that seek to grow brand equity using a value-based business strategy are ones which intentionally seek to develop, release and nurture products and brands that solve burning customers problems and pain points while offering memorable buying experiences, excellent quality and price points that make both parties feel like they are winning.  
Brand equity should elicit a positive consumer perception because it is based on personal experiences, feelings and assumptions about a brand, a business and its products. It is a measure which indicates to businesses that consumers truly value their products and would keep coming back and buying it for more than just low prices. This is what the business aims for. It's the process of building brand equity. What's more, it is the perception a consumer segment holds towards a brand, which directly results in either positive or negative effects.
A Good Value Pricing Strategy Example in Value-based Business Strategy
A good value pricing strategy example is Avis. Avis has been a trusted brand in the car rental business for decades. What's more, they use price and promotions to reinforce their trusted brand image i.e., a car rental company that gives back to its loyal members while being value for money and price competitive. For example, they have a year-round "pay now" option on their website at a 30% discount, which also gives customers the option of paying for the rental in advance. They offer up to 25% car rental fees for a corporate rental plus car rental rewards for existing members in the program. And, they offer their Avis Preferred Rewards members a fair amount of perks (including skipping lines). Including free membership and additional discounts to seniors through AARP.
Avis also has a strong product strategy to back up its brand image. For example, it has the largest fleet and widest choice of vehicles with 34% of its total income derived from leisure use of its vehicles. This accounts for the biggest segment of its yearly revenue, ahead of corporate operations and prestige vehicle hire.
Finally, Avis spends heavily on advertising to market its brand story, pricing, promotions and business brand image. In fact, they are the most promotionally active of the major car rental brands. They make extensive use of media including press, outdoor, radio and the internet. Campaigns are run on a national, regional or local level, with additional promotional activity with key partners and on the web. Their slogan "We Try Harder" puts foremost these values:
Empathy – understanding the customer needs
Honesty – value for money and integrity
Humanity – putting the customer first
So how do you further strengthen your company's brand equity?
Here is an innovative mix of both traditional and non-traditional methods and approaches used by car rental firms like Avis to bolster positive brand equity with their customers:
Anywhere Drop Offs

 – customers want to explore and experience an incredible driving journey. They would favour picking up a car from one destination. Then dropping it off to another location because it gives more flexibility during their trip. 
Multi-Language & Precise Navigation

– Australia has a diverse population with many languages. Thus, customers want features that allow them to customise and translate any language content into their preferred language. In addition, customers are looking for a navigation system that provides the freedom and confidence to explore unfamiliar territories.
Better Long Term Prices

– some customers try to find for long term car rentals at fair prices. Meaning, they are looking for car rentals where they can rent longer and save more. This provides the customers with the ease and flexibility while exploring the place, and driving around without having to re-book a rental car each day or week.
Car's Engine Reliability

– of course, a well-maintained car is one of their top factors while exploring the country. Customers would prefer car rental companies that provide cars that are checked for fluid levels, tires, and brakes. And all other things that could cause problems while using it. 
Car's Cleanliness

– let's face it, no one wants a dirty car. Above all, this one is a primary feature with customers talking about this in social media. Hence, this shows the amount of importance that customers put on car cleanliness.
Growth of the travel and tourism industry has boomed in the car rental business in Australia. With more tourists visiting the country per month, the car rental business has seen greater business opportunities. Long term prospects also look promising, especially in light of the industry's quick adoption to electric cars and new automation platform technology. In particular, customer and product research indicates the following value drivers are important to the rental car product and business model life cycle:
Electric vehicles that include free battery charging

– customers want to have fun in an environmentally friendly but technologically advanced car rental services. Thus, car rental companies are making way for electric car rental; where customers can indulge in guilt-free road trips in vehicles that run solely on electricity. They want a clean car, running off clean energy and provided with free battery charging.
Rental Carpools

– no longer will drivers be alone with no one to talk to. Rental pools will soon be all the rage. Thus, carpooling services focused on pairing people travelling between cities and drivers with empty seats in their cars will soon be the norm.
Rental of Mixed Vehicles (such as car + bike + cycle)

– want to explore the landscape with more than just the car? Don't be constrained by the type of vehicle you have. With that in mind, customers want to book a car and a bike from the same rental company; without the hassle of finding other ways to travel off-road.
Discussion: The dangers of bad pricing in a value-based business strategy
Price has for a long time been an important cue used by rental car consumers in their value-based business strategy. This is because price can indicate and frame the notions of quality, premium and value for money very well. The overuse of price promotions, however, can have a somewhat negative effect on perceived quality and brand association dimensions. Repeated promotions and excessive discounts encourage consumers to think more about price and ask for more discounts. Targeted promotions and strategic price setting, conversely, focuses on customer needs, brand value or why they were buying the product in the first place.
It is important to remember that today, car rental customers are well-informed. They have a higher disposable income to get the things they want and need. Price is not always an issue. Some customer segments are willing to pay more for a car because they have aspirations to travel in style. However, what customers across the board want is more quality car rental services for their business and leisure tours.
Price, then, is not the only value driver to consider when building a firm's brand equity. Overuse of discounts will cap your revenue potential and destroy brand equity.
The wrong price points can drive customers away. The quality of the customer experience, then, is often the key customer value driver to attract and retain rental car customers at the most profitable price point.
Unfortunately, some car rental companies are still not sure of what the customers expect in a car rental service. Hence, the greater focus on price, as opposed to customer experience, is advised. The better rental car businesses, though are already very customer-focused and do think carefully about customer experience.
Rental companies like Avis (above), for example, conduct regular price, marketing and satisfaction surveys to uncover what their customers really value about their business and brands. They use surveys as one method of finding out why their customers value their products and how they like to buy and relate to the business. But like most things, surveys don't give you the full picture on your customers or your pricing power. Using price trials in conjunction with detailed customer and price research over time can help you understand your customer base. Especially customers who very often don't know what price points they are really willing to pay for or what products they really want.
Read about What Consultants and Managers and Get Wrong About Pricing.
Implications
Comfort and customisation have emerged as the top sought-after element in car rental services. Likewise, customers, with higher disposable income, are willing to spend more in exchange for enhanced comfort. 
By using business intelligence systems, brands can create robust business and pricing strategies. This can boost their brand equity against their competitors.
Advertising spend can influence brand equity dimensions in several ways. Thus, when judging the product's quality, consumers use different intrinsic and extrinsic cues. Hence, perceived advertising spend is one such extrinsic quality cue.
Advertising spent on a brand can increase the scope and frequency of brand appearance including the level of brand awareness. Thus, the higher the advertising spend, the more the brand equity is improved.
---
〉〉〉 Get Your FREE Pricing Audit  〉〉〉
---
Conclusion
Avis used price and promotions to strengthen its trusted brand image. Also, to back up its brand image, it created a strong product strategy. For instance, it has the biggest fleet and an extensive variety of choices of vehicles.
To market its brand image, pricing, and promotions, Avis also spends greatly on advertising. As a matter of fact, among the major car rental brands, they are the most promotionally active.  They make extensive use of media (press, outdoor, radio and the web).
However, it should be noted that the overuse of price promotions has a negative effect on perceived quality and brand association dimensions. Excessive discounting and frequent promotions encourage consumers to think more about price and ask for more discounts. A preferred option is to focus on segmentation. This means analysing in detail: customer needs, brand value and the reasons why they are buying the product in the first place.
---
---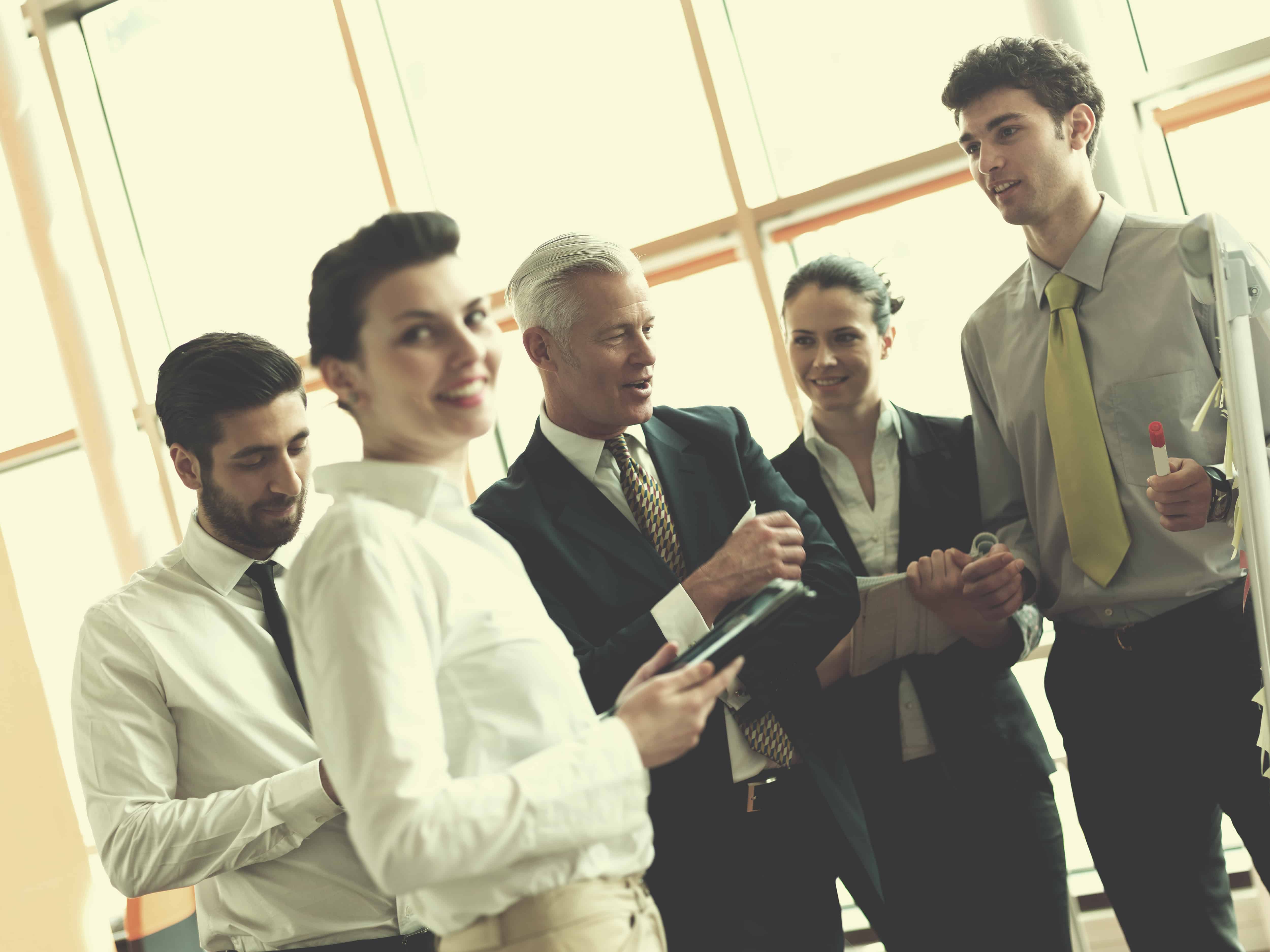 ---
Value-Based Business Strategy: Total Economic Value of Talented People
---
Value-based business strategy: What's the total economic value of talented people in business?
The value of people in large, traditional businesses has changed significantly over the years. In the past, people were considered 'units of labour' – some say cogs in the machine. In 2017, the tables are turning rapidly. Talented people with the ability to define, communicate and demonstrate their value, are now able to pick and choose among job and business opportunities (and drive job transformation).
As Steve Jobs said: "It doesn't make sense to hire smart people and tell them what to do; we hire smart people so they can tell us what to do."
Now, unlike any other time before, the total economic value of talented people is equal if not greater than a business' CAPEX investments and supply chain mastery. But do companies see it like that and truly pursue a value-based business strategy?
To understand the tension between investing in people and networks versus investing in goods, services and supply chain, it's worthwhile taking a quick look back in time:
Twenty years ago, for example, a typical traditional, large company would have expected to make equal revenue from its investments, goods, and people.
Revenue per full-time employee, revenue per cost of goods sold, and revenue per invested capital were pretty much the same. At this stage in history, people were important, but inventory, operations and investment mattered just as much.
By the late 1990s, the revenue value of human capital started to grow exponentially while capital productivity remained relatively flat.  Over the past 20 years, this ratio has continued to grow as the goods-based economy shifts to China. The rise of an information-based economy and global demand for distributed leaders and knowledge workers are prizing knowledge, expertise and access to networks. The power equilibrium has well and truly shifted.
Value-based business strategy: What's the value of working in large businesses?
In 2010-17 we see approximately 82% of employees in more economically developed countries doing some sort of specialised knowledge work. We are also witnessing epic growth in the freelancing economy as individuals leave large corporates to start up their own businesses based on specialised knowledge and highly sought-after skills and ideas.
As managers and employee find themselves under pressure to bring in more revenue for the firm with flat or even declining budgets, two important and divergent workforce trends emerge:
Managers want to attract better people to improve employee performance without really knowing what characteristics they should be looking for, while…
High-performing employees are thinking of ways to leave the corporate world to start up on their own.
At the core of the modern-day corporate phenomena are basic human needs. These are: survival of the fittest versus the allure of self-actualisation.
---
〉〉〉 Get Your FREE Pricing Audit  〉〉〉
---
Conclusion 
The overall value proposition of employment has fundamentally changed. We find ourselves working much harder to find talented people to join our businesses. Yet most hiring managers are still struggling to define and identify the exact skills, capabilities and characteristics required for new and challenging pricing and commercial roles during the hiring process.
The way we think about pricing strategies and commercial problem solving has fundamentally changed. We find ourselves un-learning unhelpful cost plus habits and breaking siloed department demarcations. Yet most business leaders have not been able to figure out how to get their teams working together for a purpose greater than themselves.
Delays in revenue growth and long term profitability are linked to talent gaps. About one in 10 delays in growth are linked to gaps in the leadership team. Organisations with the best leaders (i.e., functional leaders with specialist skills and/or executive leaders that can build and mobilise networks) have nearly double the revenue growth compared to those with weaker ones.
CEOs and executive teams with a reductionist view of people will inevitability leave substantial amounts of money on the table and a raft of dissatisfied and unhappy employees in their wake. See our blog on business development managers.
Click To Download Your Free Executive Guide To Best-In-Class Pricing Strategy Now.
---
For a comprehensive view on maximising growth in your company,
Download a complimentary whitepaper on How To Drive Pricing Strategy To Maximise EBIT Growth.
Are you a business in need of help to align your pricing strategy, people and operations to deliver an immediate impact on profit?
If so, please call (+61) 2 9000 1115.
You can also email us at team@taylorwells.com.au if you have any further questions.
Make your pricing world-class!