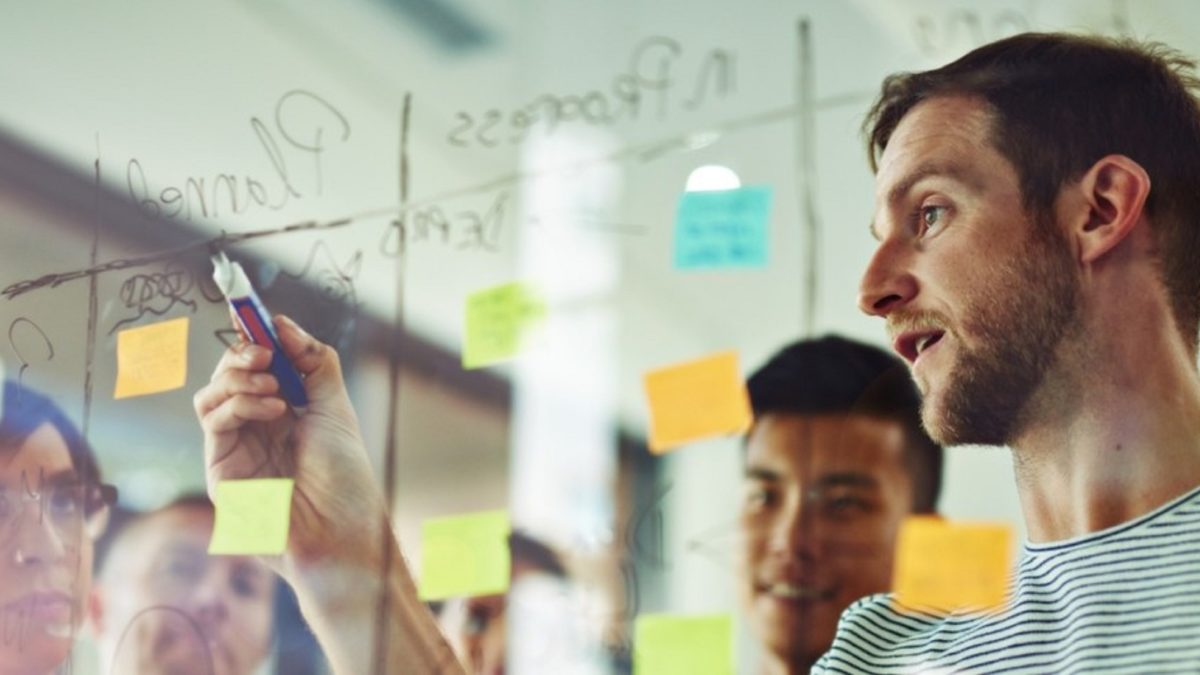 In Creating Lasting Value: Harness Pricing Discipline 📠
Can pricing discipline increase the price of an acquired company? How can you increase the value of the asset company?
But the real question is: what does it take to get the better price?
More often than not, private equity corporations rarely devote resources to negotiate through pricing. Therefore, the firms protect themselves against any unknown factors in market conditions. This affects a target company's ability to get its price. Far less common is the deal offers that establish the pricing and the company's ability to execute on it because this is one of the foundations for its sale.
So what happens to cash flows if the company significantly puts greater emphasis on pricing itself? 
How much of a profit margin can we capture if we apply our past pricing model to the next acquisition? Can we use tools and data to better spot pricing opportunities? Can we eliminate leakage by training our pricing team to plan more consistently?
In this article, we'll explore how a private equity firm can create value for the company through pricing discipline.
We'll argue that to create value, companies need to develop better pricing capabilities and new technology to access data and analysis for pricing discipline.
It is our belief that private equity investors can build a strong, differentiated value strategy. This can be done by identifying pricing opportunities with due diligence. 

---
---
More access to price data analysis
Creating value through better pricing has gotten more accessible in recent years with the use of technology and data analysis. It enables companies to price more precisely and deploy strategies more accurately.
However, few pricing teams have a firm grip on pricing, suggesting there's ample leeway to add value. 
According to a Bain global survey of more than 1,700 B2B business leaders, 85% of pricing teams believe their price decision making needs improvement. Whereas, only 15% have effective pricing tools and dashboards to set and monitor prices. 
When it comes to building pricing integrity, only 13% of companies said they have good data on the front. Research shows that building new pricing capabilities and improving pricing leadership around can add 200 to 600 basis points to a company's bottom line.
In essence, the firms creating that kind of value understanding that developing new pricing capabilities is a multiyear journey which requires great attention at each step of the deal cycle. 
Thus, the objective is to change behaviours and pricing infrastructure which strengthens the benefits into sustainable value.
Due diligence: Quantify opportunity and capability for pricing discipline
Assessing pricing is a two-part challenge. Advanced analytics show the chance to price more confidently and intelligently in specific customers or a segment of consumers.
Pricing members need a practical understanding of customers and the competition to help determine if the specific pricing action will work. Additionally, they also need to assess if the organisation has the people, tools and capabilities to execute the pricing actions effectively to determine if the team has the experience and drive to use pricing as a competitive weapon.
One example of this type of integrated analysis is when one global private equity firm targeted a provider of professional training services. Their objective was to merge the vital outside-in perspective on pricing opportunities in the market along with an integrated, inside-out view of the firm's past performance on pricing and future potential.
All of this pointed to an opportunity to raise prices from 5% to 20% (depending on the product), which would translate into a 7% to 12% uplift in EBITDA within the first year of ownership.
To achieve this result, however, the company would need more investments. The inside-out capability analysis showed that the company lacked pricing discipline. The sales team gave wide discounting for some products and focused discounting for others. None of it was correlated to customer spending. Along with that, there were limited price movements over time. This is hardly surprising, given that the company lacked a central team to do structured analytics and A/B testing on price promotions.
But these problems can be remedied. After interviewing management and structuring the capabilities needed to win, the pricing team found that strong hires for a few key positions would have gradual or incremental growth in value.
The need for a strong collaboration to attain pricing discipline
There are various ways to set prices in B2B markets. But, none will lead to profitable growth without strong collaboration across a company's sales, product, pricing, finance and other departments. Too often, companies rely on internal cost data to set prices, without seeking outside date on the features or services customers value or how competitor prices are moving. In addition, senior executives receive little information about pricing trends until it's too late to take advantage of market shifts.
Why does this matter? If salespeople don't understand exactly why their products are priced at a premium against the competition, they will instinctively discount the target price in order to close deals. Conversely, profits will also suffer if the salesforce has updated market intelligence but doesn't transmit it to a central pricing team. 
Tuning the operating model for strong cross-functional communication can be worth 200 to 400 basis points of margin.
To find the remedy for the problems, we need to find out at what level is the company is on the pricing learning curve. By using detailed analysis, it has helped identify tiered opportunities. 
Here are three levels of the pricing learning curve
The first-level consideration is whether or not the company can manage pricing transaction effectively and whether or not the pricing team can get the right price consistently. 
Level two is determining what it will take for the company to get better at determining product value aligning it with the right price for the right customer. 
Finally, how can the company bring it all together? How can the company use pricing as a competitive weapon in refining prices dynamically? What's the benefit in wielding price to optimise the company's customer mix? Should they take the offensive against the competition?
From a buyer's perspective, it meant management had captured the level-one opportunity. But it also means the existing team is well-positioned to move on to levels two and three during ownership, increasing list prices on different products. They create more value through improved packaging and deploying other, more sophisticated strategies.
The first 100 days: Validate and get moving
The first days of investment provide a good opportunity to make a change. This is especially true when it comes to pricing. Equipped with past data and direct access to decision-makers, the pricing team can validate the price analysis; they can create those findings into a clear, actionable value-creation plan. Moving quickly is critical.
Lack of pricing discipline often results from weak inertia, poor leadership and affection for the status quo. This is especially true in the B2B space. It causes hard-baked negotiations and poor customer relationships. Therefore, change in ownership creates a golden opportunity to shake things up. 
These early opportunities most often show up in three areas: 
understanding customers' willingness to pay
testing if discounts are rational and probing for price leakage 
when the value is given away through unintended discounts such as expedited shipping.
In many ways, companies leave money on the table because they don't appreciate what a given customer is willing to pay. Also, they have no idea how to optimise price across the customer and product mix. These blind spots make salespeople afraid about demanding price increases over the duration of the contract.
To solve this problem, firms can analyse whether existing discounts are rational by comparing the deal size to discounts made. This will identify the factors where discounts have been granted due to the negotiation with the customer.
It will also test the organisations' abilities in terms of capabilities and leadership; this will also determine where investment in people, data and process will make the most difference. 
Real data is essential to create alignment. It can also give pricing leaders the means to guide their (often reluctant) teams. Working together helps to win the kind of buy-in that ensures consistency in price quoting and discounting.
Therefore, the first 100 days of the new investment is to bring analytical rigour to the deal hypothesis and capture quick wins. In effect, this creates a positive change in performance over the medium and longer-term. 
Ownership: Build lasting value 
Success in executing the value-creation roadmap depends on strong leadership. There is no easy process to renegotiating contracts and pushing through price increases. 
But it will also depend on the strength of the plan itself— meaning all the analytical rigour on pricing has to lead in a practical direction. The success of a high-quality plan is that it lays out what the company needs to do in terms of building capabilities, adding talent, or tapping expertise. It also uses tools to ensure strong performance. 
However, this isn't a one-time "pricing project." It works because it focuses on the implementation of pricing capabilities. Thus, it results in a sustainable and repeatable model.
The most successful firms handled the pricing challenge from the beginning and apply a range of change management disciplines in the organisation. 
The goal isn't a short-term bump in EBITDA but a change in the way the company works. This helps ensure that the pricing gains are reflected in the purchase paid by the next buyer.
Pre-exit: Consolidate success in pricing discipline
To make the acquisition more attractive, a sustainable and repeatable pricing model will actually complement growth strategies and even accelerate them. 
But this doesn't mean that most pricing teams have the time to do everything at once. By starting early, the firms that get pricing right have a chance to apply pricing discipline. This takes into consideration everything else they do to build growth and create value.
Growth plays are inevitably disruptive. This includes acquiring new businesses, expanding a salesforce, and launching new products. All of these strategies have implications in pricing the company. So a portfolio company need to develop guidelines around the pricing strategy.  Then, they need to execute it in the first couple of years of PE ownership. 
The pre-exit period is the time to review the due diligence and improve the pricing opportunities that will remain for the next owner. 
As they ready the asset for sale, however, shoring up earlier pricing strategies and applying the model to the new, larger enterprise can give quick wins. In effect, the pricing opportunities make the equity story attractive to the new buyer.
Discussions
Capturing pricing upside is a powerful and underappreciated path to value. This is especially true when the heavy competition is trying to attract more customers.
Most target companies are not updated in pricing analytics and strategy. This means that private equity investors have a chance to build a strong, differentiated bidding advantage. This can be done by identifying and underwriting pricing opportunities in due diligence. 
Implications
For the current owner, the new pricing capability helps ensure there's no money left on the table; this means that they know what a customer is willing to pay. 
For the new owner, a demonstrated ability to use price strategically provides a credible runway for future value creation. It makes the company acquisition much more enticing.
Conclusions
Creating lasting value involves building new pricing capabilities and ways of working. It also involves working from the leadership team to the go-to-market organisation. But the payoff is evident: a more profitable portfolio company with the tools in place to create future growth.
Success in executing value-creation capabilities depends on strong leadership. It's going be a long road to achieving value in negotiations and pushing price increases.
There is no denying that private equity entities need to change the behaviours and pricing infrastructure of the company to create something sustainable and more lasting value.
---
〉〉〉 Contact Us for a FREE Consultation
---