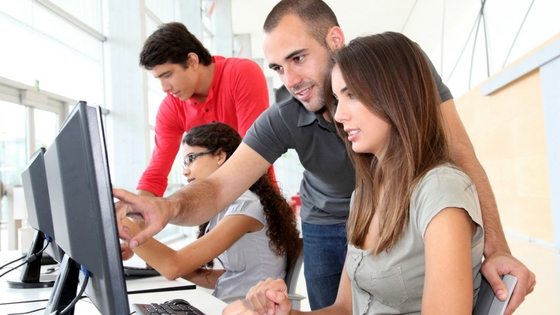 Pricing Department: Helping CEOs Build Agile Pricing Organisations
Evidence isn't just for engineers and scientists anymore. The call for more evidence and more data has also been making its way into the pricing department, commercial and sales functions – and now it's transforming how CEOs and HR Executives are hiring, developing and managing their people for the future of business.
Evidence driven hiring is a big leap away from standard recruiting – with set rules and long drawn out hiring times and a highly predictable process.
Evidence driven hiring is a faster, fairer and more robust model to embed change and adoption to new ways of thinking and behaving at work.
This means designing customised recruiting processes and trials to drive complex business outcomes; putting in place filters, checks and reviews to remove unqualified people from your hiring processes; and identifying quality candidates before your competitors.
Evidence-drive hiring is particularly useful for CEOs that want to build agile pricing organisations.
Many leaders building agile pricing organisations, want to build leaner and more capable pricing teams to cut back on top-down intervention and controls and empower highly qualified teams to manage better pricing process, systems integration, framework re-development as needs evolve.
Pricing Department Case Example
Evidence-driven hiring support leaders making difficult hiring decisions that impact the ongoing success of the business: Decision concerning fit and suitability for the role, but also fit and suitability for strategic objectives, tactical problem solving and team and culture dynamics.
For example, you may have identified a quality pricing candidate that is technically a great match for the role, but not necessarily for the team.
You may be uncertain about their personality type or motivation for the role. You may even have some niggling doubt that they could de-energise the team at critical times, like price trials, major roll outs, implementation.
Alternatively, you may have found a pricing leader that is an good all-rounder – great technician, good people manager – but a bit guarded and disingenuous.
It may be the case that you suspect that their style and behaviour is too Machiavellian for sales or senior management or too much of a contrast from the rest of the team.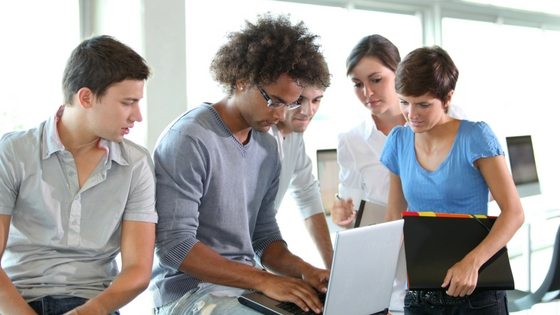 Conversely, you may be weighing up whether a particular leadership trait can break the patterns of conformity you observe in an overwhelming Copy-Cat culture.
At Taylor Wells we have had to be creative and scientific about how we improve candidate selection to address client concerns on fit, capability, performance and culture.
Very often our clients want people with rarefied technical knowledge and pricing department skills and struggle to find people that can flex and adapt to new ways of thinking. However, it is difficult to understand underlying motivations, value and commitment without the right tools and evidence.
I can recall when we began looking for a pricing systems manager for a sophisticated software implementation on of my clients were undertaking, there wasn't really a clear brief on who they were, where to find them or what to look for.
We had to think creatively about where to source these candidates, for sure, but we had to be confident we were shortlisting the right people for the role and team.
So, we took a scientific, evidence-driven approach to hiring, which meant: identifying and removing candidates using scientific principles, frameworks, proof and evidence.
Taylor Wells has a qualified talent pool for a range of pricing competencies and industries, including a technical pricing, systems and optimisation software project managers, consultants and pricing managers.
We also have working knowledge of price optimisation software in the retail, fuels, and aviation industry and knew consultants and managers that were implementing the software for businesses in UAE, US and UK.
We never start hiring without using proven frameworks and tools to cross check our understanding of business culture and strategy.
For us, gaining relevant benchmarking data on individual styles and performance levels on non-negotiable competencies is generally more important than experience.
So, we use our proprietary algorithms, frameworks, tools and Big Data sets to objectively evaluate individual pricing capability in highly specialised industries, disciplines or niche knowledge or functional areas.
Discussion
In all these hiring cases (described above), evidence-driven hiring is a great way to give you confidence in your hiring logic and ongoing hiring decision making.
Evidence on individual thinking styles and specialist knowledge helped executive leadership identify gaps in their thinking and in turn accelerate the culture change they wanted to create for their business units from a ground-up perspective.
We find that businesses can often hesitate to hire people that challenge their thinking when there's no evidence to show an alternate and better reality.
Seeing the benefits of cognitive diversity in a report based on real performance and benchmarking data enable managers and leaders alike to identify gaps and imagine new types of team culture.
Implications for your pricing department
Evidence-driven hiring is ideal for supporting leaders looking to get upward feedback from candidates and direct reports on key industry changes, trends and evolving team skills.
Not every organisation or group is in rapid pursuit for change and innovation. Some jobs will remain rules-based like accountancy. In such cases, agile recruiting may not be the right choice.
However, evidence-driven hiring may still be appropriate to evaluate individual capability and fit regardless of role or discipline because you'll always want to know who is capable of driving positive change and buy-in through the business.
Conclusion
Sometimes we don't know what we don't know unless it is brought to our attention – therefore regular, upward feedback from future employees can help you bring new skills, styles and perspectives into their businesses without having to be impose unwieldy top-down talent management strategy that may or may not work in practice.
Standard recruiting, like many HR tasks will become obsolete regardless of role and new talent advisory roles will take their place.
Evidence-based hiring is a next generation recruiting model that offers leaders the upward feedback from employees and future employees on new and emerging disciplines and ways of working through pricing and commercial problems.
It is also here, and available to use if you are a CEO that wants to build an agile pricing organisation and improve overall pricing competency in your business or pricing department.
If you have any questions about evidence-driven hiring, promotion, or pricing department strategy reach out to us.
You're invited to call me on (+61) 02 91994523 or contact me on LinkedIn or team@taylorwells.com.au. We've dedicated our business to educating on pricing & talent strategy, we'll be happy to help you in every way.
See our blog on value in hiring pricing teams. Check out our recent blog on agile recruiting.