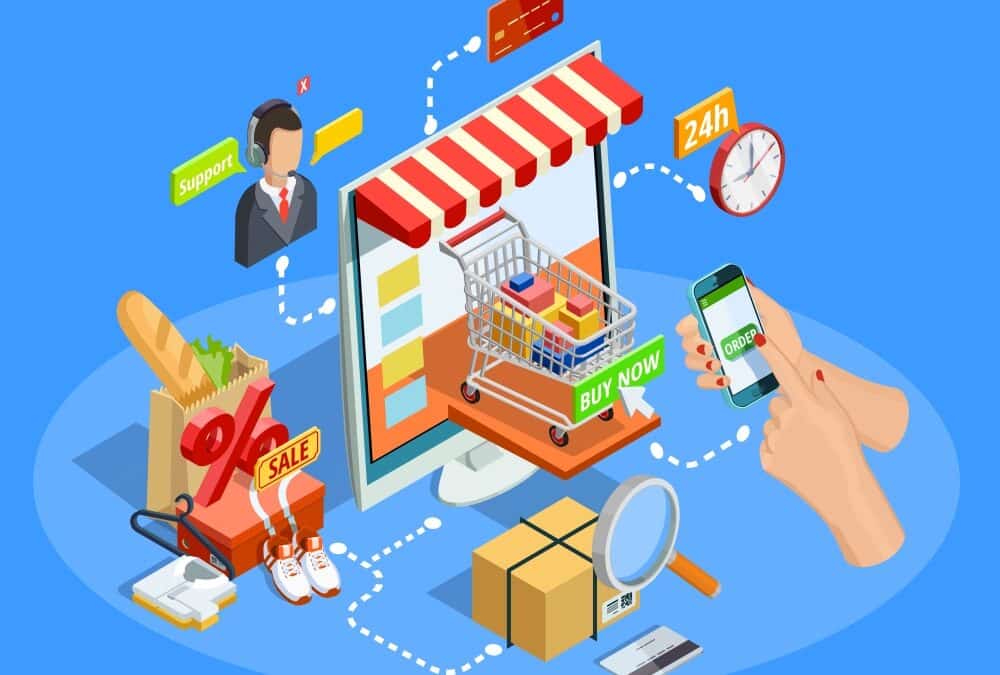 Price Bundling Strategy: How To Change Your Marketing Mix To Generate The Highest Additional Profit 📱
What keeps customers happily buying more from our businesses as they go about their busy lives? Do customers really spend more money with us simply because we focus their attention on lots of low-priced products? Or is there a unique offer value configuration or price bundling strategy that we are offering them, which is working wonders to attract more customers to buy more from us?
---
>Download Now: Free PDF How to Improve Product Pricing
---
If so, what is the perfect price bundle strategy? How do we create enough good bundle pricing strategy examples to monetise what customers want in order to grow our share of their wallet?
In this article, we'll be discussing a series of bundling pricing strategy examples and retail cases studies. This will show how other retailers are thinking about growing the total lifetime basket margin for their customers.
We'll assert that businesses that focus on working out what customers want and 'are willing to pay for' to build a price bundling strategy outperform those that don't (i.e., retailers that simply assume what customer's value and implement a top-down bundle pricing strategy without understanding customer value). Finally, we'll provide some tips and advice on what you can do to improve your price bundling strategy going forward.
Price Bundling Strategy Definition
If your job involves building a bundle pricing strategy or bundle marketing strategy from scratch, no doubt you have a strong desire to learn some hard and fast rules on when to bundle and when to focus on separate products.
But, unfortunately, there are no easy rules for price bundling strategy development. There is, however, one piece of lasting advice which we can give you:
When you attempt to create bundles (as demonstrated in the examples below) what you'll inevitably find is that the optimal bundle pricing strategy will depend on the distribution of customers' willingness to pay.
A bundle pricing strategy definition is a process to find out whether bundling or unbundling value is more or less profitable for the business and valuable for your customers. This is done by measuring your customer's value and are willing to pay for that value. (Not what you think is valuable or important).
Case Study
Credit Suisse is a financial services firm which has long used a price bundling strategy to grow their share of their customer's wallet. They have many types of bundles. One of which is called their Bonviva package. Bonviva is a premium price bundling strategy designed and developed to support its premium price strategy and positioning in the market.
The Bonviva package is a product bundle combining banking, insurance, and no-banking services. Credit Suisse only offers their Bonviva package (available in silver, gold, and platinum) to customers maintaining a minimum balance of approximately $20,000 or a minimum mortgage of $160K.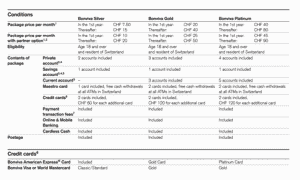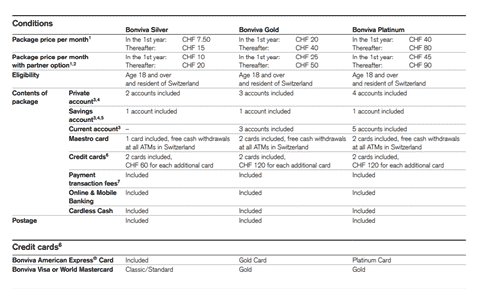 The product bundle strategy includes a free deposit account. A 50 per cent reduction in credit card fees in the first year. A free debit card, and more favourable interest rates, plus commission-free traveller's checks.
On top of this, they have additional rewards and services bundled in the package. These include other 'relatable' value add products and services to the core offer/bundle.


Things, such as:
emergency services (lost phones, keys, and cards)
subscription to business and lifestyle magazines
access to their rewards shop
special offers and deals to a range of events and travel options
and a large range of discounts for restaurants
hotels
car rentals
and restaurants
As Credit Suisse has no doubt found: the non-financial elements of their price bundle strategy have performed surprisingly well. They have worked to keep existing customers delighted and surprised by new rewards and benefits, and new customers to some degree loyal to the core offer and brand.
Credit Suisse have and continue to spend a lot of time understanding their customers want to develop the right price bundle strategy.
They now have a proven shortlist of bundled features and 'rewards' that they can leverage to either up-sell customers or get them buying more stuff from them.  The company has developed partnerships and deals which they, in turn, offer to customers at minimal expense and get brownie points for doing it.
They also use a segmentation framework to categorise their customers according to their net wealth now and in the future. This ensures they only focus on their target segments (i.e., high net worth individuals). With information gleaned from their segmentation, they inform and build out their  'good, better best' price bundling strategy. This, in turn, continues to attract the right calibre of the customer (i.e., people who are or have the potential to be high net wealth or cash-rich individuals.)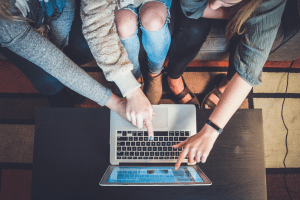 Over time, Credit Suisse has found that their value-based segmentation and price bundling strategy allows them to migrate customers naturally through the upsell/sales and product life cycle. For example, to more expensive packages without exceeding their willingness to pay.
Listed below are a few basic price bundling principles. Companies like Credit Suisse successfully used these to design and develop a price bundle strategy. They not only position the business as a premium player but build a sticky customer attraction and retention model:
Rule 1: Don't give away features in the bundle for free if a small number of customers see value in it, even if you want to sell more to a broader group of customers.
Take the example of Elton John. Many Elton John fans would pay much more than the full ticket price to see the 'Farewell the Yellow Brick Road Tour.' Some of his fans would be prepared to pay 3-10 times more for front row seats just to get a good view.
Now, Tickettex or a Lasttix could promote a bundled package of Elton John and Eric Clapton. This would encourage loyal Elton fans to spend more money seeing Clapton as well! They would get more people attending both concerts which they wouldn't get with only purchasing Elton John. However, they would also know that fans would not be as willing to pay as much to see Eric Clapton as they would Elton John but interested enough to buy the bundle and spend more money.
This offer, of course, would only work if customers were reasonably willing to pay for both parts of the bundle. If however, they got the bundle wrong and Elton John fans were not as interested in seeing Eric Clapton, they would have to give customers a high discount to sell the bundle and lose a lot of money on the deal.
Rule 2: Test your hypotheses about features and prices directly with potential customers to gauge how much they want and are willing to pay for a new product and complimentary add-on features. Don't assume they will want it because you think it's a good price product bundle.
Porsche, for example, is always unbundling and bundling value to prove or disprove their price bundling strategy. Over time, they've found that a certain group of ultra-premium customers don't want all the trimmings they thought they would. In particular, the TV entertainment system.
A few years ago, Porsche trialled TV entertainment system in a premium bundled offer under the 911 versus Cayenne brands. Their initial hypothesis must have been that all customers would want a TV in the car. However, over time, they've found that some of their premium customers don't want a TV in the car at all; and that a small group of premium customers valued the car and the price bundle less when the TV was bundled in.
Porsche surveyed its customers to understand why this was the case. They uncovered large differences in opinion about the TV and entertainment system. The findings showed this fairly small and exclusive group didn't even know that the TV function was available. They didn't care much for it when they were offered it. They also found that when the TV was bundled in, customers perceived the car to be less valuable. Many of them that did get a premium range Porsche with a TV didn't even use it that much anyway.
They looked at their broader customer group and how they valued a car with or without a TV.
They found that customers that valued the TV add-on most were generally people who bought their SUVs models. I.e., Cayenne, Macan, and Panamera. Particularly, customers with young kids that needed a TV to entertain them on long road trips or school pick up/drop-offs.
Because of this information, Porsche disconnected the TV-for-free option from its exclusive range of cars (Carrera, 911 GT1, Turbo, etc.). They've offered it as a separate purchase upon request. And, since de-bundling the TV from the offer, and re-pricing the TV feature individually (approx. $1000+), they have created a new revenue stream for themselves. This has increased the perceived value of the car in their premium and mid-range markets. This has given them revenue that amounts to pure extra profit as the marginal cost for the TV is probably very low in the first place.
Rule 3: Don't encourage your customer to make price or cost-based comparisons. This encourages them to compare your price bundling strategy with your competitors. They will inevitably look for the lowest price.  
Verizon weighed up whether they should create bundles focused on price savings or benefits for phone and tablet + accessory products. In the end, they decided to highlight convenience and improved device performance as the primary benefits of bundling; not cost savings to customers.
During their price trials, they found focusing on monetary value worked only for price-sensitive consumers. These people needed a reason to make a purchase sooner rather than later. However, they also found that these same price-sensitive customers would price shop their competitors (i.e., cost-focused approach).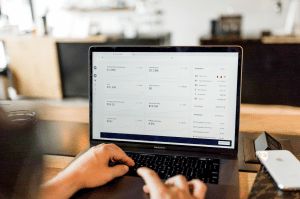 What these customers would do when a low-cost bundle was offered to them was line up several similar price bundles in the market (Verizon and alternative). They then compare the prices and buy the lowest priced offer (i.e., a basic competitive pricing strategy). They would only return if Version's bundle price strategy were the lowest price.
So Verizon decided to use a problem specific price bundle strategy to change how customers bought from them. Rather than focusing the bundle on lowest price and reducing costs over time, they developed a product price bundle of iPad + accessories that they knew customers need to solve a specific problem.
This involved evaluating the non-price benefits that their customers would get. It included the outcomes of the bundle and the value to their customer. They also focused on value rather than lowest pricing bundle strategy to remove any price-based comparisons the customer may have had when they started their buying journey.
Implications
Optimise your marketing mix. Bundling is an attractive option and your customers want individual products to varying degrees.
The more segments you have, the more products and services you have. Also, the more critical it is that you understand the customers' underlying willingness before putting the bundles together.
---
〉〉〉 Get Your FREE Pricing Audit  〉〉〉
---
Conclusion
Once you have a clear and objective understanding of your customers' pain points, preferences and willingness to pay, you can make better pricing bundling strategy decisions. For example, what products and services to offer and how to bundle them. Ultimately, your investment in bundle pricing is best spent when you can direct a specific segment of customers to your products. Aim for this rather than encouraging increased buying activity for the entire market.
Click here to access your free pdf guide on driving pricing strategy in your business.
---
For a comprehensive view and marketing research on integrating a high-performing capability team in your company,
Download a complimentary whitepaper on How To Maximise Margins.
Are you a business in need of help to align your pricing strategy, people and operations to deliver an immediate impact on profit?
If so, please call (+61) 2 9000 1115.
You can also email us at team@taylorwells.com.au if you have any further questions.
Make your pricing world-class!