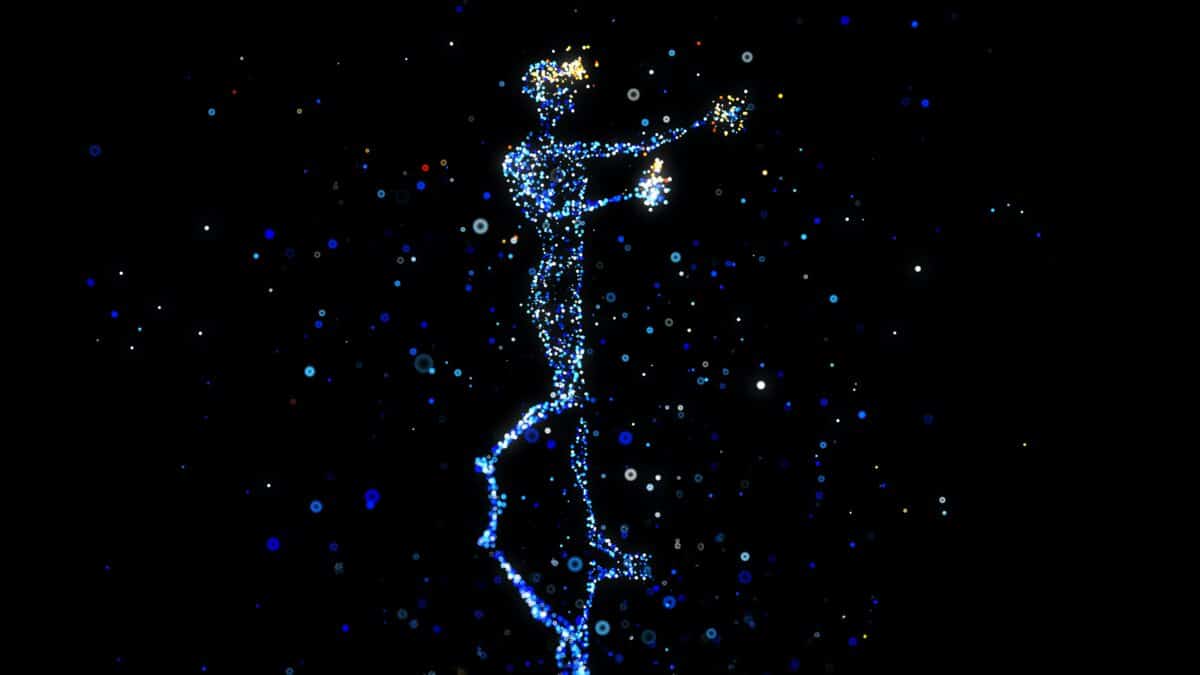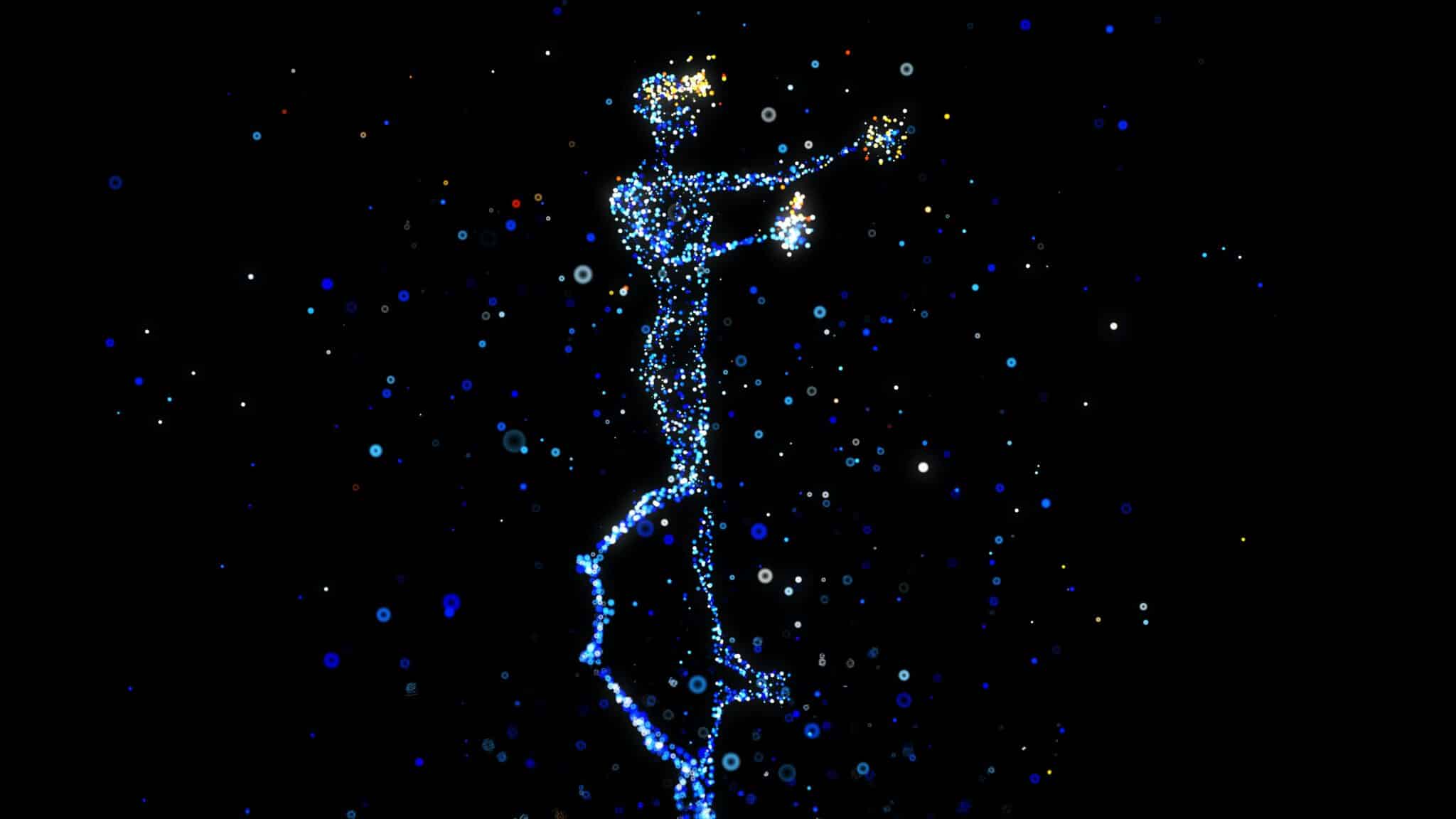 How Does the 'Metaverse' Actually Improve Commercial Operations?👨‍💻
The metaverse, a futuristic medium for all commercial operations, has come. Naturally, it has sparked numerous discussions and debates among executives. Many leaders want to know the implications of the metaverse and if its actual capabilities can live up to the hype. Whether it does or does not, or if it provides a service that people desire, it is safe to suppose that many businesses are asking what the metaverse is and whether they should be a part of it.
---
>Download Now: Free PDF Organisation Design
---
Although virtual worlds, such as the metaverse, are being employed by many businesses, educational institutions, and government agencies, significant issues remain. Costs associated with software and hardware development and maintenance are among the obstacles. Another point of confusion is the limited options for business structures to support new technologies. Some specialists also suggest that virtual realities are harmful to our health. Consequently, companies that employ virtual reality must continuously assess ethical concerns. We ask, is there any way the metaverse can help business operations with all of these issues?
In this article, we look at the implications of the metaverse in commerce. First, we define the metaverse. Then we go into how it is influencing business ecosystems thus far. Finally, we will advise you on how to successfully enter this modern marketplace. We argue that as the metaverse becomes a new medium for business, marketers should be testing and learning to adapt.
At Taylor Wells, we believe that before deciding whether or not to enter the metaverse, firms should assess not only the risks but also how they can enhance their operations. By the end, you will know what the metaverse is and how you may use it to propel your organisation into the future of commerce.
Implications of the Metaverse: Virtual Reality Applications in Business
Analysts predict that a substantial number of individuals will be involved in the metaverse by 2030. While venture capitalists think that the metaverse's high-value projection will contribute to the development of the digital economy.
Enthusiasm in cryptocurrency and related investing activity has skyrocketed in the previous years. Cryptocurrency values cannot be controlled by a single organisation, indicating a truly free market in some ways.
As a result, the metaverse economy may grow to be as valuable as the real-world economy. This means one of the major implications of the metaverse is driving global growth. But what exactly is the metaverse?
Defining the Metaverse
The "metaverse" is the favourite hype of the online community right now, and tech CEOs like Mark Zuckerberg and Satya Nadella talk about it as the internet's future. In simple terms, the metaverse is a three-dimensional model of the internet. Essentially, it is a parallel world in which you spend your digital life.
For instance, it may be a location where you and other people each have an avatar and interact with each other through these identities. In general, the technologies that firms speak of when they talk about the metaverse can include virtual reality (defined by persistent virtual environments that exist even when you're using it) and augmented reality (which blends features of the digital and physical worlds).
Despite its current popularity, the concept still needs a great deal of work. The first concern will be acquiring the technologies necessary to make it operational. Another point of contention is whether the metaverse can provide a safe and responsible immersive environment. With all of that said, the current state and implications of the metaverse, let alone its future outcome, are uncertain. Yet the metaverse is already having an impact on enterprises.
The Long Term Effects of Virtual Reality: Implications of the Metaverse
How has the metaverse influenced business ecosystems thus far? Metaverse can impact all our real-life experiences. It's a virtual reality that allows us to play, work, interact, or buy, and to make things even more interesting, the things we buy might be physical or virtual.
1. A few companies have already begun to shape the metaverse, with entertainment and gaming giants leading the realisation of its implications.
Major console and PC gaming titles, such as Epic Games' Fortnite, have normalised playing and socialising with people in virtual realities. Whereas newer gaming platforms, such as Roblox, enable users to create, play in, and monetise immersive environments that they have built.
Likewise, Decentraland is a 3D virtual environment that its users own, allowing them to build virtual structures ranging from theme parks to galleries and then charge people to visit them, all powered by Ethereum blockchain technology. Other firms, such as MetaVRse and Unity, are developing engines to power brand and gaming studios, as well as to expedite AR and VR content development.
2. The implications of the immersive world of the metaverse pose more than just a business opportunity for consumer-facing enterprises.
More commercial applications exist, ranging from training developers to providing product demos to shop personnel. Tech company, Nvidia, believes that investing in metaverse simulations of processes like manufacturing and logistics will decrease inefficiencies and expedite better business solutions.
While Microsoft is framing its cloud services to be the metaverse's fabric, it is also using its Mesh platform to enable avatars and virtual spaces to weave into collaborative settings such as Teams. These virtual business experiences will assist firms in engaging with their people and customers in remote working environments.
3. On the other hand, organisations that are still waiting for the right chance to utilise the implications of the metaverse should establish their position and weigh the risk-reward equation.
These businesses must realise what is feasible. While those that are coming in quickly can both inspire and serve as test cases. Many firms are capitalising on the metaverse's gaming aspect by offering branded experiences that are basically virtual and immersive sponsorships. Nike, for example, is filing patents for virtual items with the possibility to develop virtual retail settings to sell those goods. They also now own RTFKT, a company that develops virtual sneakers and souvenirs for the metaverse.
4. The business implications of the metaverse are being boosted even further by new behaviours centred on purchasing products and services directly from social experiences, often known as social commerce.
Social commerce is now becoming a larger portion of US e-commerce, with a forecasted value of $36 billion, mirroring China's growth. As a result, the social media landscape is eager to capitalise on the overlap of where people connect and buy not only on the traditional internet but also in a 3D, interactive metaverse.
Virtual marketplaces, runway shows, and dressing rooms are moving from the testing phase to the mainstream. Consequently, people aren't only selling tangible products. Sotheby's, for instance, unveiled its metaverse gallery for virtual art, which will be hosted in Decentraland.

As capabilities scale, new business models will gain prominence. These include virtual products, such as non-fungible tokens (NFTs), which are one-of-a-kind creations sold and safeguarded on a blockchain. Commerce on physical items acquired in virtual worlds is also expected to rise. This is why we encourage brands, including those that have traditionally relied on physical goods and services, to gear up for the metaverse. So, how do you make the best first impression?
Is your company ready to face the implications of the metaverse?
Industry professionals claim that a fully fleshed metaverse would enable a more collaborative culture for which data will be pervasive and always available. For instance, the intended metaverse will provide a far more interactive experience to operations specialists, allowing them to use advanced technologies to manage even the most complicated field and service activities, as well as effectively coordinate with the organisation. Sounds promising, right?
Now, where to begin?
Even knowing where to start might be difficult for brands. Without a doubt, the metaverse is new and unexplored territory. That's why some businesses tried to experiment on their customer bases to see how helpful this would be in their operations. Others are struggling with employees confronted with unfamiliar concepts and a new environment to which they are not accustomed. These are in conjunction with the ambiguity of the requisite technology. Is it possible to carry out preparations that assure a successful landing on the metaverse?
Companies should always be testing and learning virtual realities. This especially demands intellectual curiosity. The metaverse can impact how humans utilise the internet to connect, communicate, and transact. Hence, staying on the sidelines for too long seems unthinkable. Here are the five stages to getting your brand into the metaverse:
1. Make adjustments based on your target market.
Determine how much time your target audiences/customers engage in the metaverse and adjust your pace of operations accordingly. Brands targeting younger generations, for example, are unlikely to have the pleasure of sitting out the metaverse longer. So ask yourself, who are your target segments, and what behaviours are currently trending with your present and future customers that indicate how quick you should migrate into the metaverse?
2. Keep an eye on your competitors.
Begin by discussing situations when competitors adapt to the metaverse environment and its implications. For example, to start a dialogue across the executive team, you can have a demonstration at a conference. Much of the topics can be daunting, especially for seemingly new and unfamiliar ideas like NFTs or blockchain. To overcome this disadvantage, designate a spokesperson for these topics who will present approachable and realistic illustrations to the meetings.
3. Don't pass up prospects for long-term sustainability and innovation.
Look for areas where the metaverse allows you to not just explore new activities as a firm, but also to hasten your mission or long-term targets, such as sustainability. These are necessary as most CMOs will pledge to environmental, social, and corporate governance relating to sustainability. In this context, consider what you may initiate in the metaverse to try more sustainable solutions to serve your customers.
4. Carefully plan how you can make the most spectacular entrance.
Urge your agency team to begin developing a strategy for your brand image in the metaverse. Make sure that it is easy to grasp. Holding corporations and independent agencies, for example, are both intently tracking mass media behaviours and upcoming trends. This is an excellent time to inquire about what they are witnessing throughout their client portfolio. You can run tests to figure out how to get your brand more exposure in the metaverse.
An optimal pricing structure is another crucial component of any brand image that you can also test. The metaverse is a new realm but the same pricing problems and requirements need to be addressed. Do you know how to price your products/services appropriately in this setup? Working with a pricing team will help you get the most out of your planning. 
Our findings at Taylor Wells, for instance, show that with the right setup and pricing team in place, incremental earnings gains can begin in as little as 12 weeks. Using superior price management techniques, the team can capture at least 1.0-2.25% more margin after 6 months. After 9-12 months, organisations are frequently generating 3-7% higher profits every year as they find more complex and previously unrealised possibilities, efficiencies, and risks.
5. Keep improving while maintaining the proper balance with what you've already achieved.
Once you arrive in the metaverse, brace yourself because all new spaces bring risk and reward. So plan accordingly, recognising that it may be highly unpredictable and devoid of standards. Experiments might fail, in some cases. But don't worry, the recent crises have made us all far more adaptable than ever before.
Second Life, for example, presented the idea of the metaverse years ago but failed to catch on. Yet the risk for the companies that participated was not big or long term. So, if now is the opportunity, it is critical to determine how to be present.
---
〉〉〉 Get Your FREE Pricing Audit  〉〉〉
---
Bottomline
Many enterprises are starting to experience the implications and improvements brought by the
metaverse
. In this new era, a defined target market, a clear picture of your competitors, opportunities, and planning as well as finding the right balance are vital.
Most significantly, brand marketing teams and leaders should ponder on how to unleash their creativity and storytelling capabilities. Building experiences at any step in the customer journey, from acquisition through engagement, transaction, and customer service is a must. Who knows, the day might come when our business endeavours will rely on how we can smoothly transition from actual to virtual worlds.
---
For a comprehensive view and marketing research on integrating a high-performing capability team in your company,
Download a complimentary whitepaper on How To Maximise Margins.
Are you a business in need of help to align your pricing strategy, people and operations to deliver an immediate impact on profit?
If so, please call (+61) 2 9000 1115.
You can also email us at team@taylorwells.com.au if you have any further questions.
Make your pricing world class!