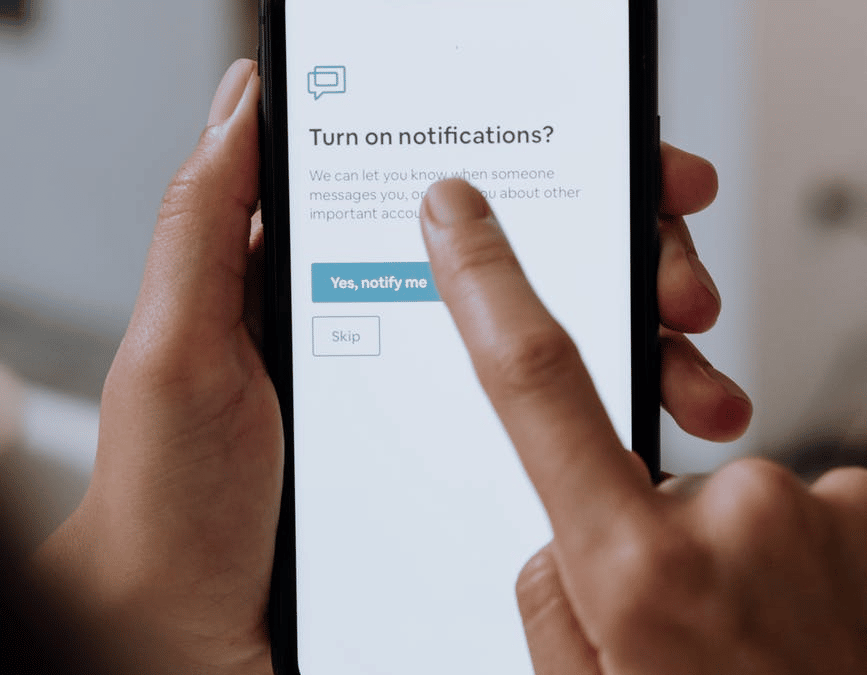 What is Solution Selling for your Sales Team?
It is becoming increasingly difficult for sales teams to make a high margin sale. Gone are the days of a slick pitch or presentation to customers. This leads us to ask what is solution selling and how can your sales team make the most out of it?
---
>Download Now: Free PDF How to Improve Product Pricing
---
Customers now want engaging and personalised answers or solutions without all the fuss of a sales agenda. They want to be able to secure a successful partnership with their suppliers – one that they can trust and rely on in the long run. 
Because of this, salespeople depend on their sales pitch that commonly emphasises the product or service itself because they don't have better tools available. In turn, they don't understand what their customers value or want. They're unable to formulate the questions that can guide them to the right solutions. This is especially true for B2B clients who aren't sure of the solutions that they need.
As such, presentations become a mere demonstration of product features. And proving to prospects why they think their offer is the best solution is something that not all salespersons are skilled in. So, how do they go from a sales agenda to actually establishing value through the selling of solutions? 
In this article, we discuss how to shift the framework from sales pitch presentations to a process of selling solutions.
At Taylor Wells advisory, our work shows that setting up commercial teams properly can lead to additional increases in bottom-line profitability of 4.24% to 7.56%. 
We believe that sales teams should be provided with consistent evaluation and training. They should be aware of the challenges in B2B selling. Similarly, we suggest that they also work with pricing, research and development, and marketing teams to maximise the best results.
This is because sales teams have a responsibility to make customers feel comfortable and provide a great experience which is crucial to the B2B and B2C relationship management. It is also important because most people associate their first impression of a brand based on their interaction with the sales staff and customer service.
What is solution selling as a methodology?
Being effective in sales is not something that everyone can do or learn in an instant. It takes training a set of skills that are already present in individuals. 
There are different approaches that salespeople can use such as a consultative approach and observation method, or innovative solutions where you can map out your relationship with your clients. Then you can create qualitative research methods that will fuel your solutions. 
Furthermore, how you sell your solutions can oftentimes be more important than what you're selling. This is especially true when a market has many competitors or has similar products and services. 
In a case like this, this is where you hone in on opportunities to differentiate your offer from competitors. What are the key value drivers of your clients? How well trained and equipped are your sales representatives? 
What is solution selling in B2B vs. B2C? A methodology
The price range for B2B clients tends to be higher than those in the B2C setting. B2Bs also have a fewer number of clients than B2Cs. This is a challenge when there is high competition for a limited customer base. B2Cs can often target millions of customers which is not applicable to B2Bs since B2Bs target other businesses in offering their services. 
Then the decision-making process also takes longer in B2Bs since B2C clients can decide on the spot whether they will buy or not. Apart from that, the sales cycle is a long-term relationship in B2Bs as both businesses work together longer than B2Cs. Stakeholders, partners, and investors are also more involved in B2B decisions than B2Cs are.
What are the challenges that sales teams face when selling solutions?
Your clients will likely have researched before they contact or meet with you. They will have compared prices and product quality between you and competing brands. So, it makes sense to arm your salespeople with the right training and knowledge.
A consultative method is more complex and very few realize this. Successful sales are often believed to be based on personality and motivation. But is that really all there is to it?
For instance, the IoT or internet-of-things market (smart appliances, high-speed internet, security systems, health monitoring devices) has very high competition with no market leader. So, there is a considerable struggle in the sales method for B2B companies.
The online world has also changed B2B selling. Businesses have the option to research potential services and other prospects. They may also check online reviews and advertisements to help them decide before approaching an organisation that they see fit. 
Decades ago, this wasn't part of the process as businesses relied on networking and recommendations from business contacts, colleagues, and friends. But changing trends also call for new processes.
What is a solution selling methodology? Is the sales cycle is vital to the business?
How you sell differs from one industry to another especially comparing B2Bs and B2Cs. In a B2B environment, your clients are businesses from other industries. They could be directors, CEOs, or even procurement teams. In a B2C setup, however, companies sell directly to their customers.
As you deal with executives and directors, your sales pitch should be adjusted to your audience. In dealing with managers, you might be presenting how your solutions can help optimise their technology, inventory management, costs, and manufacturing speed. 
But when you discuss with top-tier executives, then you should collaborate rather than pitch. They will likely ask about the challenges that you face as a business as well as how you handle them.
During a presentation, you may offer product or service demonstrations and free trials. But you must gauge the length of the free trial period and the services included. This ensures that you don't undersell the business and cause financial loss due to free trials. 
During negotiation, it's recommended to offer a higher or premium price., then a lower price range that highlights the limited features in that package. Lastly, as the prospect weighs both options, you can quote the actual offer.
What is solution selling in a Value Creation methodology?
Let's face it. All customers, B2B or B2C, pay more for services that are made to be simple and convenient. Hence, this is the value that you offer. The first step is to get their attention. If salespeople are unable to do this, then it's more difficult to discuss, present, demonstrate, and try getting your clients on board. Without this, you won't even be able to reach the point of negotiation.
More importantly, most B2B clients deem peer reviews on websites by former clients to be more useful before even deciding to work with another business. They will consider crucial things such as product or service quality and pricing. So, as a business, you need to justify your price points in line with your value creation.
The selling point also focuses on how to create further value. Interestingly, the value proposition is often overlooked as the most important part of selling solutions. So, a sales presentation should be easily understandable and one that B2B clients can take action on. 
As sales teams veer away from being defined by the product or service itself, they can highlight the solutions they provide instead. As a result, value creation translates to your credibility as a business.
What is solution selling as a methodology in Management and Leadership?
Training and support should come from the management in creating value during the very beginning of the sales cycle. As an organisation, there should be a setup of key metrics and a simplified sales forecast.
A recent B2B survey from Forrester showed that 57% of B2B clients would rather purchase from salespeople who don't make them feel pressured during the discussion and follow-up. This is because 59% of clients feel that sales teams often have a sales agenda and the conversation focuses on that rather than offering value or solutions. 
Hence, it's no surprise that 68% look for salespeople who focus on relevant information about the solutions they offer. And much like B2Cs, B2Bs will likely meet, let alone buy, with representatives after they've done their own research.
However, achieving deals and quotas in a short period of time can make sales teams feel desperate. This, in turn, pushes them to give more discounts — slashing off prices which will eventually chip away at margins and profit in the long run.
But when your sales team is aware of the business model's alignment to the value they offer, then they are more confident and likely to succeed in their interactions. They should be trained how to handle rejection and criticism during negotiation.
Salespeople should also be taught how to answer client questions with the right tools and in-depth knowledge of their products and services. What are the most effective negotiation tactics when prospects are reluctant or uninterested to pay attention? What is the ideal response time and when should they follow up?
---
〉〉〉 Get Your FREE Pricing Audit  〉〉〉
---
Bottomline – What is solution selling as a methodology?
After purchasing, salespeople have to think about how to make their clients return for the next transactions. With the right expertise and leadership, sales teams that work with the pricing and marketing departments unlock more profitable opportunities.
It is quite a commitment to develop the best sales teams. They have a role that is more than just pitching, demonstrating, negotiating, and selling solutions. That's why it's important to keep in mind that they are set out to create value by building trust and loyalty in a relationship with your B2B clients. 
---
For a comprehensive view and marketing research on integrating a high-performing capability team in your company,
Download a complimentary whitepaper on How To Maximise Margins.
Are you a business in need of help to align your pricing strategy, people and operations to deliver an immediate impact on profit?
If so, please call (+61) 2 9000 1115.
You can also email us at team@taylorwells.com.au if you have any further questions.
Make your pricing world-class!