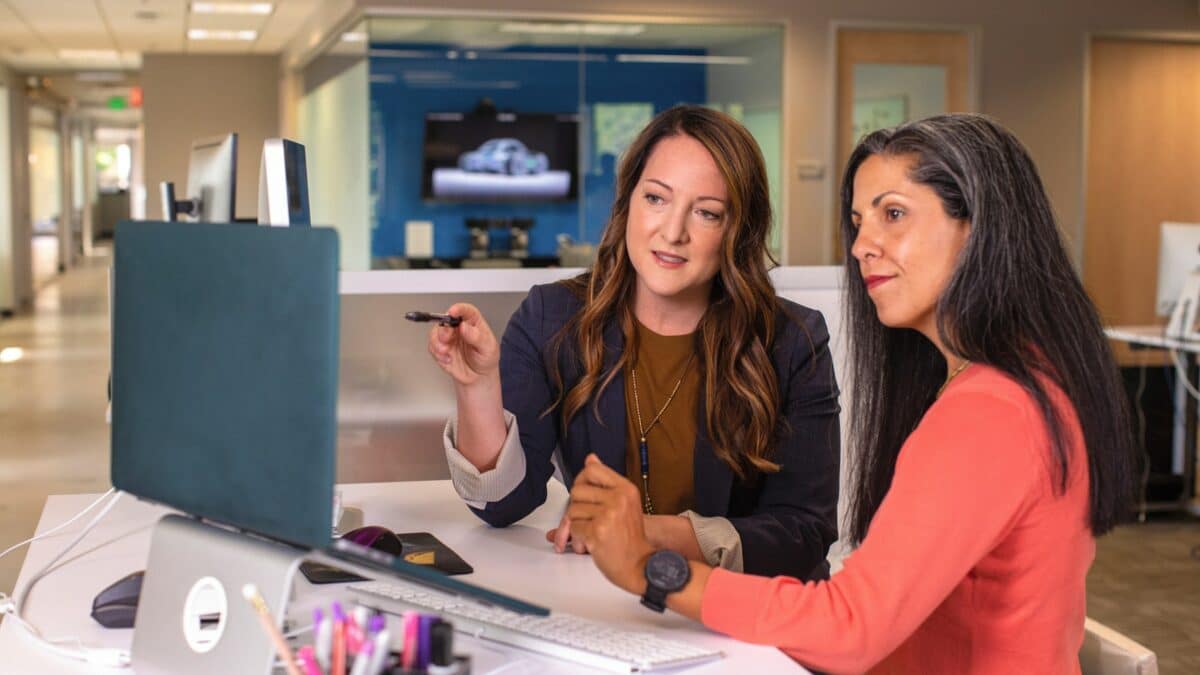 The Similarities & Differences Between A Chief Pricing Officer and Chief Revenue Officer 🧩
Two margin maximising roles with plenty of cross-overs, but one significant difference: A Chief Pricing Officer (CPO) is set up to maximise margins by leveraging price, costs, mix, discounts and rebates while a Chief Revenue Officer (CRO) is set up to drive profitable revenue growth through the alignment and delivery of all growth departments – not just price and deal mechanics.
---
---
As you can see, the CRO has a much bigger remit than a CPO; it is a driver role rather than a protector role like many CPO roles are set up to be. The CRO role also tend to be more strategically positioned within an organisation too.
In fact, there are still only a handful of CPO roles in the world positioned correctly with a business; with many businesses stopping the reporting line at the pricing manager role. Could this be a sign that the CRO is the new hot ticket in town?
According to Forbes, 'when an organisation's sales, marketing, and product functions are aligned, revenue growth is 19% faster and profitability is 15% higher.'
Our research shows that when a typical (meaning average) pricing department implements a pricing strategy, they achieve between 1-2.25 per cent additional margin within 12 months.
Obviously, a high-performing pricing team can deliver much more than this – in the region of 5-10 per cent additional margin within 4 months.
But a high performance pricing team is not the norm at all – high performance is not organic, its intentionally and meticulously planned. So, we are wondering: How is it that two very similar roles drive such different results and attention for a business?
In this article, we'll find out by continuing to explore the similarities and differences between a CPO and a CRO. 
At Taylor Wells, we argue that each role has something to learn from the other. We believe that most CPOs are not achieving their potential to unlock profitable revenue to the same extent as a CRO is large because of how they have been set up in the business (organisation design & resourcing). 
What Is Chief Pricing Officer Compared To Chief Revenue Officer?
Similarities in Roles and Responsibilities of Chief Pricing Analyst Officer and Chief Revenue Officer
1. The Chief Pricing Officer and Chief Revenue Officer are focused on using strategic pricing to drive profitability.
For example, the most common strategic pricing methods and approaches applied by both roles include: 
Customer willing to pay

Price sensitivity analysis

Conjoint analysis to evaluate price points for new products. 
All these advanced pricing methods are used to design, create and inform strategic price structures. Price structures include prices, discounts and rebates at product and customer levels. A pricing structure can only be labelled strategic when it has been aligned with business goals. And the market and customers too.  
2. The Chief Pricing Officer and Chief Revenue Officer both refer to and work across all aspects of the organisation to derive the source of a business's pricing power
–

including sales, marketing, operations, supply chain, category, procurement, and commercial finance.

For example, they achieve their mission to nurture pricing or revenue operations by making sure that sales, marketing and customer success teams deeply understand the journey of continuous improvement — and carefully examine their touchpoints — to create a unified internal process and customer experience.

Both roles, therefore, work across silos to get results. And utilise the shared skills, and knowledge of teams across the business to achieve shared outcomes.
3. The requisite skills and knowledge of the Chief Pricing Officer and Chief Revenue Officer are real pricing expertise and knowledge of market conditions

,

the competitive landscape and pricing and revenue optimisation systems. 
For example, the shared knowledge similar across both roles include: 
Data management and analysis: usually collected via retail scanner data.
Pricing elasticity modelling skills: Price elasticity modelling to analyse the profitability of best selling product prices during pre, during and post promotions and cross elasticity of best sellers' product prices compared to substitute and complementary products.
Price rise/change modelling and forecasting: Price rise modelling and profitability analysis based on their projections of the expected outcomes i.e., when raising prices across the range or some of the range. 
Both roles, therefore, require hard skills and technical knowledge to make decisions. 
4. Both roles work as consultants as they have a bird's eye view of the market, customer, price waterfall and many areas of the business.
These two roles are all-encompassing because of the amount of data and information they need to process to make decisions. For example, both roles synthesise data from consumer markets, sales data, historical transactions, price trial data, and financial data.
Large datasets and multiple information sources are critical to making informed decisions for both of these roles. However, stakeholder alignment is also required to facilitate decision-making, as well as insights from sales on different market nuances and competitive intensity levels. 
5. Both roles enable other teams to make more informed pricing and commercial decisions,

and to some extent encourage other managers to look for new and previously hidden pricing and margin opportunities.

This is an interesting one because even though both job titles indicate that are accountable for price and revenue growth, neither role owns prices or growth – this is an organisational decision. For example, both the CPO and CRO would need sign-off from the CEO and board to ultimately develop or implement strategies in the market.

What's more, most of the decisions and insights generated are based on the joint and collaborative efforts of suppliers, teams and customers – inside and outside the business. It is impossible for 1 person to own pricing or growth.  
Differences in Roles and Responsibilities of Chief Pricing Analyst Officer and Chief Revenue Officer
1. The remit of the Chief Pricing Officer is much narrower than a Chief Revenue Officer.
A CRO is set up and recognised to find growth opportunities across markets and multiple departments. A CPO is set up to; and often poorly recognised for, protecting margins by implementing tactical pricing moves. Often these price change action are done to appease executives in need of a quick fix to the bottom line. Especially during times of inflation – like now.
2. Typically, the chain of command in pricing stops at the Senior Pricing Manager role or Head of Pricing. This positioning can be 2 or 3 rungs lower than the CRO role. 
3. The Chief Pricing Officer is a relatively new role to business even compared to the Chief Revenue Officer role in SAAS businesses.
In addition, the CPO; although higher ranking than the more recognised pricing manager role, is still weighed towards the more technical aspects of data, pricing and systems compared to a CRO role which is more about aligning departments to make a call on the market. 
4. Strategic positioning for a Chief Pricing Officer focuses more on being an evangelist for pricing while the strategic positioning of a CRO is entrepreneurial.  
5. The pricing discipline seems to be going further down the path of pricing systems and software whereas the CRO role is more focused on capitalising product innovation to drive growth. Both paths have their limitations and merits. 
Discussion
This year all businesses have been hit badly by inflation. C-level executives are seeking to move businesses from recessionary to recovery management. Pricing more than growth is a growing priority for the board and C-suite. Because of its instant impact on bottom line profitability. 
The CPO and CRO, therefore, are two critical roles for both B2B and B2C organisations. CPO because it has a firm focus on pricing to protect margin. Thus minimising margin leaks by implementing structured price rises in the markets. And the CRO because it focuses on profitable revenue growth. In return, driving growth by identifying and capturing value across the customer journey. 
In spite of the importance of both roles, one would expect to see both roles recognised and rewarded for their unique skill sets and abilities. However, this is not the case as we see many teams across SAAS and B2B pricing set up to fail.
Starting from inadequate positioning with the business to ill-thought-through team structure and haphazard hiring. It is no surprise to us that many teams continue to struggle to deliver their full potential to drive profitability. The very foundations upon which they operate are broken and flawed.  
Implications
Generating profitable customer sales is a much more complex and nuanced process. There is no clear hand-off between pricing, marketing, and sales teams.
For this reason, successful companies are adopting the paradigm of full-funnel accountability, meaning pricing and revenue teams — marketing, sales and customer success — are constantly working together and communicating across the entire buyer sales process to achieve shared outcomes. 
To be successful in both roles, businesses want to hire multidimensional and talented team players. Those who can not only do analytics but think beyond their function.
Our research shows that these people are few and far between. We find the recruitment model used to find strategic pricing managers and CROs is completely flawed. Often overlooking the very talent required for both new functions to flourish. 
Organisational design and hiring are two critical elements. These two ensure the success of these roles and the ongoing success of business growth and profitability. Neither element should be taken lightly or treated organically. Both elements require deliberate and careful consideration and a structure change management plan to implement successfully. 
---
〉〉〉 Get Your FREE Pricing Audit  〉〉〉
---
Bottomline
The CPO can learn from the progressive mandate and mission of the CRO role. The CRO can learn from the detailed and specialised pricing knowledge of the CPO. If you could get one person to do both, it would be great. Potentially, a unicorn.
Key learnings from this article indicate that hiring, organisational design and culture are key indicators of success for both roles. Namely, understanding what worked in the past and what didn't. Hiring the best people for these role or supporting roles and consciously filling gaps in capability. Building optimal team and organisational structures to enable consistent high performance in line with CEO and business goals.
The upshot being…if these critical areas are not addressed and properly; both of these fancy new roles will struggle to achieve their potential to drive profitable. No matter how they approach the problem or generate results. 
---
For a comprehensive view on integrating a high-performing pricing team in your company,
Download a complimentary whitepaper on How To Improve your Pricing Team Performance
Are you a business in need of help to align your pricing strategy, people and operations to deliver an immediate impact on profit?
If so, please call (+61) 2 9000 1115.
You can also email us at team@taylorwells.com.au if you have any further questions.
Make your pricing world-class!