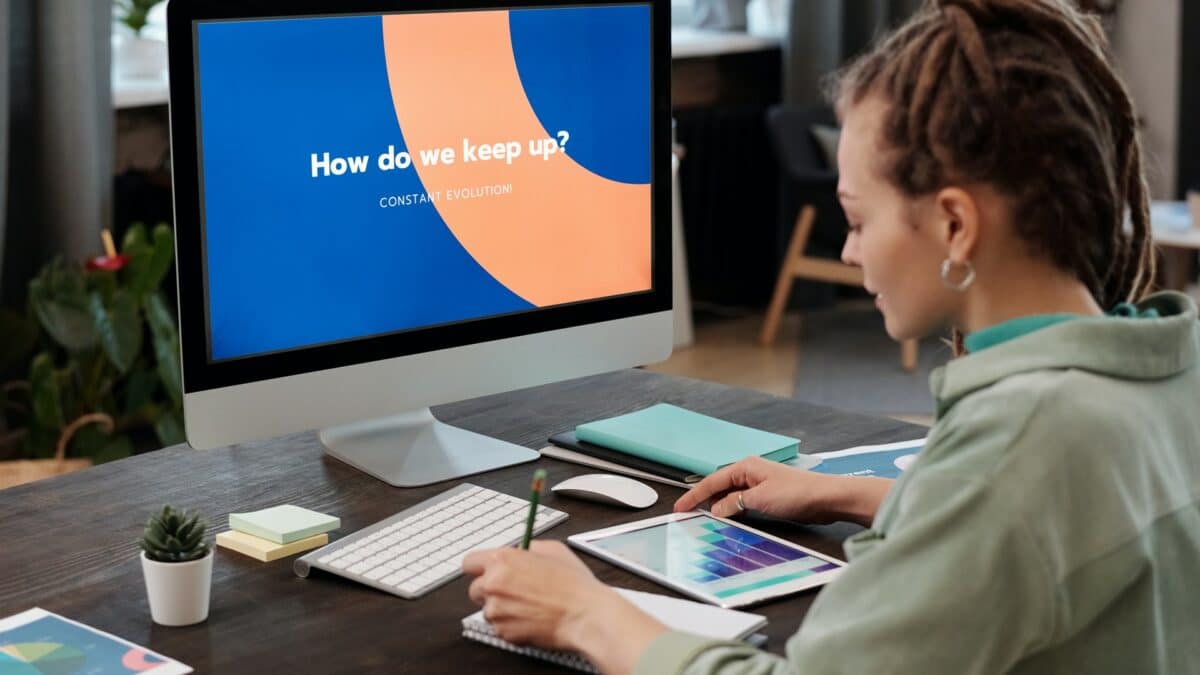 Developing A Sales Strategy Action Plan To Address Challenges In Sales 🗺️
This year, more than ever, companies are having to rethink their sales strategy action plan. The challenge lies in ever-changing and unstable economic landscapes. Pipelines are diminishing as a result of the pandemic. Those that survived are having to cope with a surge in demand. Others are having to restructure completely. What is your sales team and how are you dealing with it?
---
>Download Now: Free PDF The Best Method of Winning More Customers
---
Research has shown that existing methods are having to be revised since what worked with sales before does not work anymore in many cases. Have your salespeople dealt with new pressing challenges? We discuss some of them plus some tips for how to rebuild your sales strategy action plan accordingly. 
Developing A Sales Strategy Action Plan
Making a sale isn't always as straightforward as you think it would be. Rather than simply presenting a product, salespeople need to generate interest. Other times, salespeople's job is to introduce a product to a client that they didn't know they would need. 
To do this, action plans need to be implemented. Action plans serve as guides for salespeople and help them navigate as many foreseeable situations as possible. This is one of the most important activities involved in sales. You may not realise, but much of your business will depend on this to thrive and survive. 
Without action plans, your sales team is left to their own devices. Though their decisions may not necessarily be bad, they may not be aligned with the company's long-term plans. 
Challenges In Sales
It's clear to see that in any business, major changes are taking place. Whether these are direct effects of the pandemic or due to technological advancements, without action, your business will struggle to keep up. 
Sales teams need to address challenging issues by establishing value from the get-go. This includes revising value statements and price floors. Messaging should be consistent and value should be built continuously over time. 
Challenges of Preserving Price And Profitability
Many sales teams cite protecting price as one of the most common challenges they face. Preserving price comes along with preserving profitability. If sales are discounted too much just to maintain a client, then the sale becomes unprofitable. This will cause problems down the line, especially with long term clients. The practice also erodes the client's perception of value, and it will be nearly impossible to stretch margins in the future. 
Customers are also becoming more and more sophisticated, thanks to the levelling of technology. The more information they have, the more they can leverage their position in a sale.  These conditions along with many others pose a challenge to sales professionals about how to strategically navigate sales. This makes building an effective sales strategy action plan even more essential. 
Competitive Challenges 
The current market conditions are highly competitive and unpredictable for most businesses. This is due to dramatic cost-cutting or increasing input prices – all of which disrupt the supply chain. Increasing demand also causes shortages. These factors create highly competitive environments for sales teams. 
The challenge lies in defending businesses against the competition. Without appropriate adaptation to virtual platforms, businesses will get left behind. Virtual engagement is enabling competitors to reach a wider audience in less time. Sooner or later, eCommerce will become essential. 
Sales teams need to find ways to expand reach while adding value to products and services. Account and sales methodologies will have to adapt and be clarified. Proactive responses will also be critical. 

Customer-focused Sales Strategy Action Plan
One thing you need to be aware of before building your action plan is to avoid overly simplifying your strategy. A strategy that doesn't take external factors into account, as well as projections for profitable markets and customer journeys, will not be effective. 
As you proceed to build your strategy, the first thing you should build it around is your customers. Customers are the driving force behind your business. It's important to prioritise their experience, even though it isn't primarily the focus of sales. 
Sales teams are the window and reflection into the business, so it's important to include customer experience into your action plan. Strategies should be built around fundamental values and how you want customers to perceive your brand.
Alignment
Tying in the need for customer experience even in sales teams is the need for corporate alignment. This means that sales teams, marketing, customer service, management, etc. should all be on the same page.
Communications and positioning should be consistent. Otherwise, you will risk coming off chaotic and disconnected. 
Goals also need to be aligned. How can an entire organization achieve success if each department is reaching different targets? Goals should be as granular as X amount of new customers per month, to the big picture of target year-end revenues. 
A good sales strategy will balance all of these requirements. 
Sales Strategy Action Plan – SWOT Analysis
You may have encountered this tactic during team building or business proposal creation. However, this remains a handy tool to break down and visualise your strengths and weaknesses. The SWOT analysis is plotted on a graph broken up into four quadrants labelled:
Strengths

Weaknesses

Opportunities

Threats
Strengths can cover your substantial/strong assets, brand uniqueness, competitive advantages, and skills. 
Weaknesses should include areas of potential improvement, lacking assets, and skill gaps. Address areas that competitors have advantages over, as well as areas that customers would like to see more of. 
Opportunities include current market trends and expansions that you can tap, industry events, and gaps to fill in the market.
Threats can cover competitors to watch out for, complaints from your customers and teams, oversights, and legal threats.
Sales Strategy Action Plan – SMART principle
When setting goals for your sales strategy, you'll need to assess organisational objectives and positioning. Starting to do this may feel daunting, so it's helpful to use the SMART principle. Smart stands for:
These speak for themselves but for further elaboration, an example would be progress tracking. Goals for progress need to be qualitatively measured, otherwise, you won't be able to provide support. Filter all your goals through the SMART principle to maximise effectiveness. 
---
〉〉〉 Get Your FREE Pricing Audit  〉〉〉
---
Bottomline
Sales strategies should be evaluated and revised – now more than ever. This is to ensure that your salespeople have the necessary structures in place to lean on for whatever situation they encounter. 
The current economic climate has been unpredictable and challenging. Without action, businesses will fall behind. So, don't take that risk. Build an effective strategy that can withstand the pressures of whatever industry your business is in. 
---
For a comprehensive view on maximizing growth in your company,
Download a complimentary whitepaper on How To Drive Pricing Strategy To Maximise EBIT Growth.
Are you a business in need of help to align your pricing strategy, people and operations to deliver an immediate impact on profit?
If so, please call (+61) 2 9000 1115.
You can also email us at team@taylorwells.com.au if you have any further questions.
Make your pricing world class!