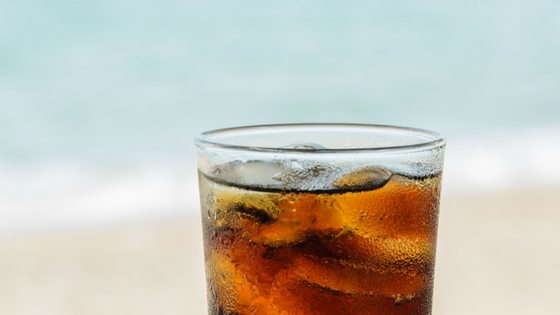 What Coca-Cola Teaches Us About Price Acceptance And Innovative Pricing Strategies
Coca-Cola is not only a brand that's overcome longevity, it's also managed to become one of the most iconic and ubiquitous names in the world. This is due to their unique pricing and ability to navigate price acceptance. We previously covered the interesting history of Coke and price increase policy – and found that although they are one of the most powerful brands – they actually grew by keeping reasonably flat pricing for many years. Today, we'll be discussing Coca-Cola's tactics for pricing acceptance. We'll also be going over their pricing strategies and promotional methods that make them so iconic and well recognized all over the world. 
---
>Download Now: Free PDF How to Improve Product Pricing 
---
How Coca-Cola Shrinking Their Cans Affects Price Acceptance
According to the NZ Herald newspaper:
"Coca-Cola has confirmed plans to shrink the size of its cans – but says the price will also be coming down accordingly."
"The can size has been reduced by 7 per cent, from 355ml to 330ml."
"Coca-Cola Oceania spokesman Keith Mason said the move was made following research showing people preferred a smaller size."
"Research and consumption trends showed that 330ml was a more convenient and enjoyable amount for individual consumption while at home, Mason said."
Why price acceptance is vital for consumer brands
This article highlights a number of themes that those working on their pricing career will immediately understand. By reducing the size of the can, Coke is basically expecting to sell more.
This tactic could also be expected to appeal to a more health-conscious demographic which has been avoiding soft drinks. It could be seen as making the product more prestigious since smaller serving could be perceived as more socially acceptable. Social acceptance and signalling is vital in today's marketplace.
The other (more important) aspect is ensuring price acceptance from loyal consumers and ensuring that people do not feel the goalposts are being moved – i.e. paying the same for a smaller or inferior product.
In reality – the cost of production for a can of coke will change very little. We can assume a few cents difference at most. However, the retail price will likely have to decrease noticeably to ensure it does not look like a cheap cash grab.
In this case – as in many areas, perception is the most important thing. Particularly, when you have a multi-billion dollar brand to protect. This example shows how important it is to be customer-centric. 
Coca-Cola's Pricing Strategy For Price Acceptance
Coca-cola has been using a meet-the-competition pricing strategy for as long as they have been around – and it works. This means that prices are set at the same level as competitor soda companies. 
They do this because they understand that consumers need their product to be affordable, even though they are a powerful brand. This displays their understanding of consumers price acceptance. What makes them successful is that they work to meet and expand these standards. 
Their lower price points allow them to penetrate new and sensitive markets. But at the same time, they have powerful promotional strategies that drive their message that they are a premium product. What you get is an affordable premium item that makes its brand stand out from the rest. 
Coke uses three main pricing strategies depending on what they see fit to a particular situation:
Price Skimming
Price skimming is when a company enters a market with higher than usual prices to maximise profits and strong desires of customers to purchase the product – basically to capitalise on the hype. Afterwards, they gradually lower prices to market standards. 
Market Price
Setting products at market prices means prices are on par with the going rate of competitors. This happens in high competition markets to prevent price wars. There's usually little room to increase margins, however, Coca-cola has been successfully using this strategy throughout its long history. 
Market Penetration
Market penetration involves setting low prices when entering a new market to attract the highest possible number of sales and new customers. This is more common for areas with high competition or little awareness of the product to begin with. 

Innovative Promotional Strategies To Promote Price Acceptance
Coca-Cola boats a portfolio of award-winning industry campaigns. They are strong at maximising promos to enhance their image and market shares. Proper utilisation of promotional material can even help brands boost their value and margins of what customers are willing to pay. 
Beyond The Product
The company has incredible control over their image due to its creative and innovative marketing schemes. Beyond their well-produced and positioned advertisements, they also sponsor major sporting events like the Olympics and National Football League. They also bring in more people by giving away other desirable things like free or discounted hotel vouchers or peel and win stickers.
Product Distribution
Besides Coca-Cola's incredible pricing and promotional strategies, they have incredible reach. According to Coke's website, if you stacked all 2.8 million of their vending machines you would hit the height of four empire state buildings stacked on top of each other. 
They also have more than 250 bottling partners all over the world. This makes it much easier for them to get their products places without having to compromise on quality. Bottling partners also have the ability to work closely with local distributors such as restaurants, supermarkets, theatres, etcetera. This gives them unique insight and the ability to create localized promotions and strategies. 
---
〉〉〉 Get Your FREE Pricing Audit  〉〉〉
---
Bottom line
In conclusion, Coca-Cola isn't a powerhouse brand for no reason. They combine innovative pricing strategies to maximise price acceptance and drive their messaging and positioning by creating promotional materials. 
They have also managed to maximise their reach but setting up hundreds of bottling partners. This enables localised distribution and promotional campaigns that are tailor-fit to a certain area or demographic. They even go so far as to change their can sizes based on their audience's preferences, which shows their consumer-centric values. 
---
For a comprehensive view on maximizing growth in your company,
Download a complimentary whitepaper on How To Drive Pricing Strategy To Maximise EBIT Growth.
Are you a business in need of help to align your pricing strategy, people and operations to deliver an immediate impact on profit?
If so, please call (+61) 2 9000 1115.
You can also email us at team@taylorwells.com.au if you have any further questions.
Make your pricing world-class!