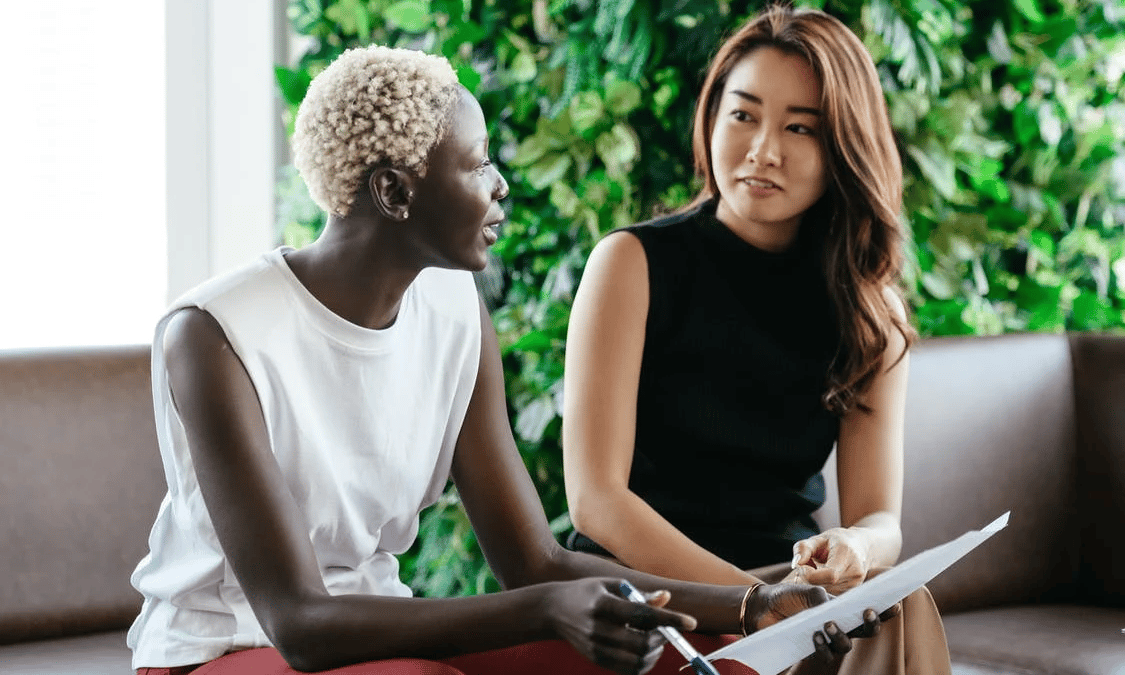 How to Define and Experiment with your Price Mechanism
Behind every successful pricing system is the study and research of human behaviour. Due to changing market trends, competition, and buyer behaviour, psychology shows how you set your prices largely impacts a buyer's decision. Some businesses ignore what pricing can do and how much revenue or growth opportunities it can bring. They have not established a proper pricing system, let alone know when and how often to adjust their prices. Other businesses, on the other hand, may have members in their budget team who guesstimate and employ cost-plus pricing. And therefore, they hesitate on experimenting to define their price mechanism.
A certain target market may be more price-sensitive than others. A product or service that is priced lower can often send the message that it has low quality. On the other hand, products or services that are priced reasonably higher are automatically perceived as something of good or better quality. 
A simple adjustment to your pricing system makes a huge difference to how your value is perceived, how you attract new customers, your conversion rate, and customer retention or loyalty.
How SaaS businesses define their price mechanism
For the SaaS industry, the pricing system has the largest impact on profit and revenue increase. Businesses that don't experiment with their pricing optimisation lose out on new growth opportunities that they wouldn't have otherwise disregarded. 
In fact, setting your prices is a lot like product planning or road mapping. It's a continuous process that often requires modification, research, and implementation where you assess your brand value, customer relationship management, their problems, and the collaboration between cross-functioning teams from your sales, pricing, and marketing department. Otherwise, your business fails to progress.
A free version of your product or service, for instance, can often increase your demand and encourage more users to try your services. In most cases, free trials are quite effective in the sales conversion rate of a business.
In the case of higher-priced products and services, greater prices are recognised with more value. Why? It's because we use more of our emotional response than our analytical reasoning. For instance:
1. Setting your Price Higher
In one particular instance in a luxury store in Sydney, the owner was struggling to sell a line of her bags. So, she tried doubling the price, and to her surprise, customers associated more value with the items and they sold out quicker than expected.
2. Price Anchoring
We recommend the best-selling or most desirable option that is neither too expensive nor cheap. Along with your price anchoring tactic should be an itemised list of the inclusive features that customers will get for each price. In this manner, you actually persuade them to choose the option that you want them to pay for.
In this case, you're helping them decide and guiding them as they make their decision. For instance, the telecommunications industry often anchors its prices with three options. One is the least expensive with the least number of features, positioned next to the "most popular" or "recommended" choice with more inclusive features. Then this is placed right next to the most expensive category with the most number of features.
How to define Price Mechanism and Experiment with our example
Experimenting with your pricing capability takes time and is not instantaneous. To do this, you need to check:
1. Pricing professionals in your team who are trained with the right expertise and years of experience. Most businesses ignore their pricing power and fail to recognise the impact and stability they can gain for their business simply by optimising their pricing system. They only realise that there's a problem when they notice the profit loss is too big to ignore.
2. The value you offer. Find out why your customers pay and subscribe to your products or services. How many of your customers are willing to pay for more and what does it require for them to do this? 
3. Key metrics to measure progress and failure for you to evaluate and track what works and what doesn't as you experiment, research, and implement in the process.
4. "Trial and error" is when you test out your price increase in incremental value. Do people respond when you raise your prices? Do they associate it with more value and better quality? Or is your customer base more responsive to price drops and discounts? Do they engage with you only during promotional offers? If so, the downside to this practice is that you're encouraging and teaching them to rely on price decreases.
5. Support from stakeholders and partners. Successful pricing optimisation and experimentation also allow you to gain the support of your partnerships with other companies including your suppliers. As you prove that your pricing system is an important business component, you establish and validate your credibility as a business leader.
What not to do for your Price Mechanism and its Definition in Economics: An Example
Your pricing strategy isn't just about knowing when to raise or lower your prices, considering your expenses and budget. In fact, it should centralise on defining the value that you offer to your customers.
1. Competitive Pricing 
Most businesses become stagnant when they depend on their competitors' pricing structure – sometimes setting it higher or lower. This essentially leads you to miss out on growth and opportunities. The downside to setting your prices lower is that you might be underselling your products and services without really looking into your value in-depth. Instead, you should focus on your long-term action plan, creative ideas, and opportunities that your competitors haven't thought of yet.
2. Simplified Pricing
Creativity is essential to experimenting and researching, but be mindful of complicating your pricing system and marketing tactics in a way that only confuses buyers. Experimenting with flexible pricing options that allow buyers to choose from a variation of your offers using price anchoring, directs your customers to the best choice for their needs.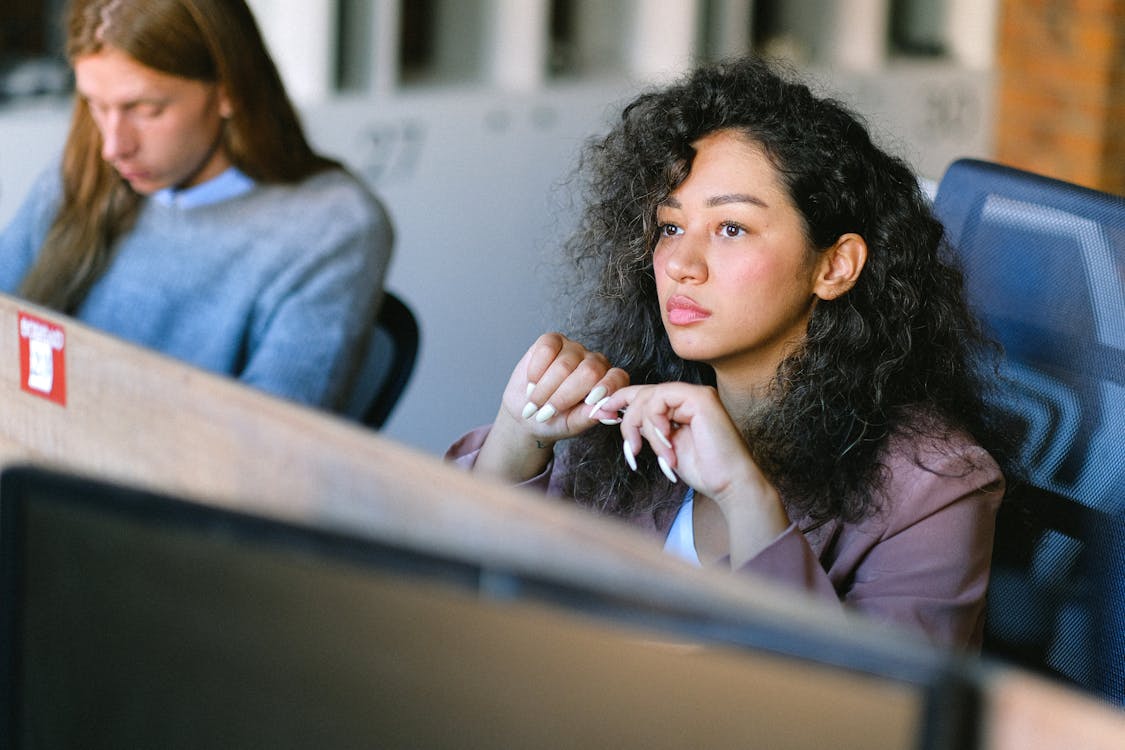 Why is Customer Value Crucial to Define your Price Mechanism Economics?
Don't forget that at the end of the day, your customers decide and evaluate whether or not they will buy from you. This is why value-based pricing is a crucial component of your pricing mechanism. Customer value identifies what your customers are willing to pay for.
This is why research and data analysis on your customer's profile and buying behaviour are just as important. Without the research and experiment required, you could end up underselling or overpricing your products and services. 
This method allows you to provide solutions for your customers and create more opportunities to improve, augment, and build more services that your customers need, helping you to establish your brand with flexibility. Using pricing metrics, helps you initiate product and price differentiation to communicate what exactly sets you apart from the rest of the market. 
For instance, in setting the price for subscription-based services, customers are given the option to renew either monthly or annually. This is where you need to guarantee that your pricing capability and product or service quality are in tune with your customer's value drivers.
What are your Customer's Value Drivers that Define your Price Mechanism Example?
Your customer's value drivers can be quantified by convenience, speed, seamless transaction, and savings on their usual expenses. It can also be measured by quality customer feedback as a source of business model innovation. 
Nowadays, for most businesses, customer input has shifted from solution-based to outcome-based data. Customers set attributes or features, consequences or benefits, and core values in their buying decision. 
To give an example, why is a certain product attribute important to a customer? This helps businesses pinpoint the core value of consumer behaviour which are useful tools in finding new growth opportunities and even sales forecasts. 
After recognising your customer's core values, what you can then do to set yourself apart from the market is to put quantifiable and qualitative factors together to set your price. This can then be coupled with a trial and error process to help validate your research or experiment using quantifiable and quantitative data to help you reach a well-informed decision.
For instance, in the case of virtual meeting platforms, research showed that the top pain points that were resolved for customers included:
Costs saved from having to travel from home to the office 

Convenience, ease of use, technical support, user interface

More expensive online platforms that charge more per hour and with fewer features. 
For example, Google sets a 1-hour limit for group call meetings only. Whereas, one-on-one video meetings have no limit. Zoom, on the other hand, automatically cuts all of its group meetings short once it has reached the 40-minute limit.
In other words, these are the customers' key value drivers. Then you should research your market and competition to know what pricing mechanisms you can implement. This should be discussed with your sales and marketing teams so you can offer and promote competitive pricing models.
Pricing should be regarded as part of your product and services. Value drivers should primarily be the main focus of your pricing mechanism. Yet some businesses mistakenly think it's the features they offer, expenses and budget, or their competitors' pricing schemes that fundamentally influence their decisions.
How do you Define Price Mechanism and its Implication to your Economics & Value?
The Value of your Products and Services
Your research and development team should focus on product value that will influence and fuel the creativity of your product differentiator and pricing models. 
Your Sales Team
Pricing professionals and sales teams should also collaborate to identify what appeals to prospects and help guide their decisions about conversions. Sales teams often have first-hand experience of customer feedback in dealing with both new and returning customers.
Your Marketing Efforts
The core responsibility of marketing should focus on product positioning in which they work hand in hand with the product research and development team.
Your Budget and Expenses 
The primary role of your finance team is to predict, research, and analyse sales forecast data that further justify your pricing mechanisms.
The Role of Executives
Shareholders, stakeholders, your relationship with suppliers and other partnerships (such as eCommerce platforms or distribution channels) should be considered when it comes to your pricing structure. As a business leader, you need to ensure that your pricing optimisation is led by one person from the pricing executive or management level who also oversees the organisation's long-term business goals and objectives.
Getting the Right Pricing Professionals Onboard to help Define your Price Mechanism
At Taylor Wells, we believe that the right set-up of pricing, sales, and marketing teams is essential to any business. For instance, of the 1,700 companies that were surveyed in Australia, only 15% are confident about their pricing structure. Only 26% use pricing software tools and evaluative measures. Worse, of the 500 Fortune companies that were recently surveyed, only 5% have a specialised pricing team. 
Your pricing set-up should align with your company size, business goals and strategy, vision and mission which should be communicated to the management and members of your organisation on an operational and executive level.
1. In choosing your team, be carefully selective about the technical, communication, and soft skills including customer analysis as well as underlying values that align with those in the organisation. 
In fact, years of sub-optimal pricing recruitment because of bad hiring decisions and processes have resulted in unsuitable placements into key roles. As a consequence, businesses end up dealing with workforce challenges.
2. The right talent and internal promotion aren't simply about taking hours-long of interviews, even if recruiting teams have doubled the time spent on applicant screenings to identify relevant competencies and skills in the last decade. 
Yet, in many instances, hiring decisions and evaluation of candidates are based on biases, rather than ability assessment and behavioural tests, failing to pinpoint the accuracy of matching skills needed in the organisation.
3. Training, coaching, and evaluation of your teams are just as crucial in developing your product, researching customer data analysis, and your pricing model performance. Incentivising your team also boosts friendly competition and execution between departments.
Continuous Operations helps Define your Price Mechanism using Experiments
One of the key responsibilities of pricing professionals is to establish processes and empower members of the organisation, from marketing, sales, and management. Because pricing is a continuous process, it's important to identify the setbacks you experience. It's important to know what factors prevent you from growing further.
Customer churn

. Do your customers switch to your competitors? If so, why? Is it because of your product or service quality? Do other brands offer more freebies, referral programs, and other perks? Are you possibly underselling or underpricing your offerings? Do you have a well-planned after-sales program? Or does it have something to do with your customer relationship management?
Subscription-based services

provide cyclical revenue and return on investment which is why you should frequently re-examine customer value drivers and research customer data and market trends because they decide whether or not they will renew their subscription the next month or year.
Conversion rate

. The sales department is responsible for this task. If you struggle with converting leads and prospects, consider free trials after you've researched your buyer persona and target market. Similarly, 
Price point

. You might be setting your prices based on guesstimates or simply copying your competitors' price points. But strategic pricing is key in communicating the value for each buyer persona. Pricing tier using anchoring, for instance, has proven to make a positive impact on buyers' decisions. This is where hiring the right pricing professionals who collaborate with other departments is crucial. It has been evident in our 15 years of experience at Taylor Wells working with Fortune 500 companies worldwide.
---
〉〉〉 Get Your FREE Pricing Audit  〉〉〉
---
Bottomline
Identifying your weaknesses as a business can be achieved with teamwork, and communication, including quantifiable and qualitative research from different departments in your organisation. Once you pinpoint what prevents your business growth, then research and experiment with your product positioning, development, and pricing mechanism. 
As you discuss, test out, and communicate the process with cross-functioning team members, you can begin to evaluate and assess what works and what doesn't. This will be based on evidence, data analysis, and research.
Lastly, repeating these steps are the only way to ensure that you keep improving and rebuilding your brand value. It helps you avoid becoming stagnant in the next few years to decades.
---
For a comprehensive view on integrating a high-performing pricing team in your company,
Download a complimentary whitepaper on How To Improve Your Pricing Team's Capability.
---
〉〉〉 Contact Us for a FREE Consultation〉〉〉
---
Are you a business in need of help to align your pricing strategy, people and operations to deliver an immediate impact on profit?
If so, please call (+61) 2 9000 1115.
You can also email us at team@taylorwells.com.au if you have any further questions.
Make your pricing world-class!