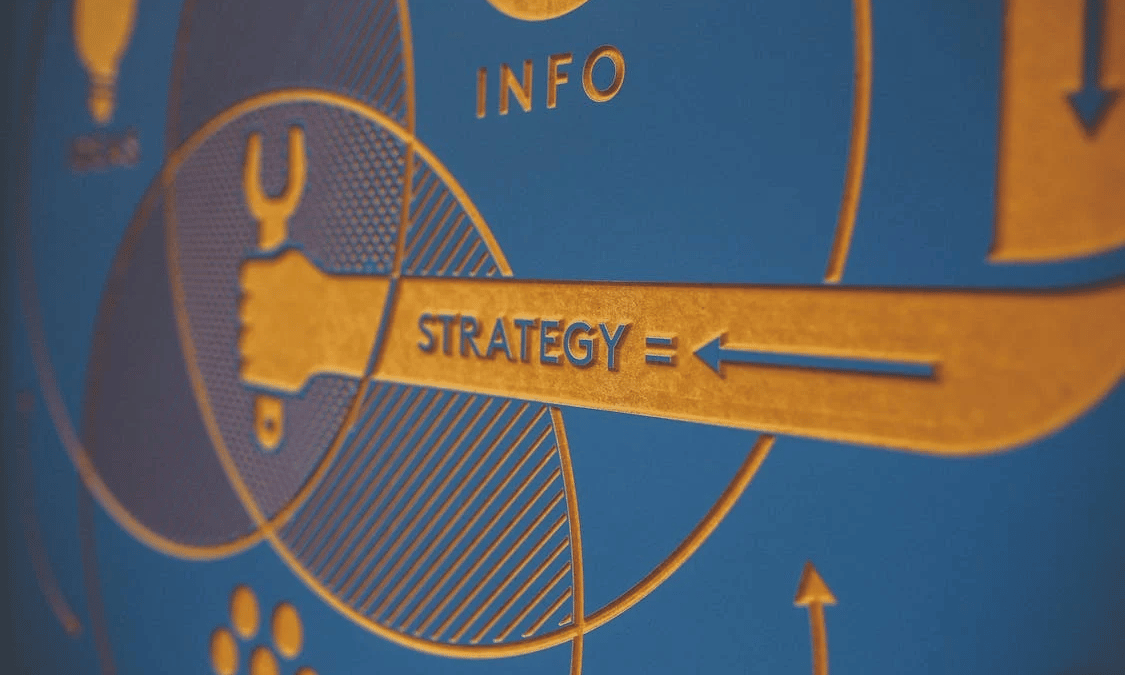 What Does Modern Marketing Look Like Now?
The marketing output B2B companies produce for their customers is now way too generic to drive customer acquisition strategies. There's no clear voice or compelling message that immediately grabs the customers' attention. As communication platforms and customer trends evolve, we look into the changes in how modern marketing strategies or concepts are applied.
---
>Download Now: Free PDF How to Improve Product Pricing
---
For example, Hubspot's research showed that mobile devices contributed to half of the world's website traffic. It also indicated that 71% of marketers use strategic keywords in their SEO top tactic. While 64% consider SEO an effective investment, only 25% of companies use mobile optimisation as their main marketing strategy. Why is this?
Marketing materials are supposed to aid sales and drive profitable revenue growth. But they lack a voice because they don't address customer needs.  
To overcome this problem, many businesses have sought to appeal to more people, rather than segmenting or understanding the market and what they value. Customers, in response, have become more blazing about offers as all the marketing materials they receive pretty much say the same thing.
As a consequence, many businesses are now losing margin because they are either overselling or underselling their offers. 
In this article, we will discuss how marketers can adapt to the new schemes of a modern marketing approach. At Taylor Wells, we believe that communicating your value proposition through the right marketing tactics, information, and platforms will justify your pricing system and generate more revenue. We argue that marketers will need to keep employing different strategies that balance personalised technology and human interactions moving forward.  Below, you will earn how you can reframe your mindset and improve your campaigns.
Modern Marketing Concepts – Changes in Marketing Strategy
EY's Future Consumer Index recently surveyed almost 15,000 participants from 20 countries, and the research showed that:
32% of participants prioritise affordability in prices
25% feel that their health is the most important thing
19% shared how their buying decisions impact the planet, and the environment is a major influence in their buying decisions.
15% consider businesses that support social causes and are transparent about their operations (forced labour, human trafficking) as primary factors in their purchases.
12% buy it if it's a new product or brand and they want to try new experiences to compare it with other brands.
1. Modern marketing concepts are central to the growth of a company.
Marketing shows an organisation's resilience and ability to innovate in identifying opportunities, threats, and the right tools or technologies as they embrace new situations.
It used to be that marketers believed their strategies were just another component of daily operations and processes. But the last few years have proven that the voice of the customer and their journey are important in navigating future market trends.
B2Cs have a wider target market, and their customer base's buying decisions are often simpler. Yet, it is a different story for B2Bs as their clients have longer decision-making processes. They're more involved in building long-term partnerships. 
So, how can marketing teams gain comprehensive insight and understand relevant information that persuades their audience effectively?
2. Customer segmentation is the first step toward efficient and modern marketing efforts.
Decades ago, marketers used to believe that getting to know your customers was enough. But as industries grow even more competitive, it's not about gender and age anymore. That now includes specifics about geographic segmentation, which include location, country, state, and zip code.
To influence their buying decisions, the relevance of your marketing message also has to be personalised as you build connections with them. It should factor in customers' key value drivers that are relatable to their current situations. 
The belief that customers are at the heart of your marketing tactics still holds true. But nowadays, the dynamics have changed. That transformation has now centralised B2B marketing efforts towards the customer's journey.
Influitive's research tells us that:
62% of buyers use customer references and user reviews.
45% of B2Bs host customers' user groups and other networking events.
41% also create a newsletter subscription for their clients.
37% implement advocate marketing strategies such as reviewing testimonials via video and on websites.
3. Clients hope you can offer what they want and need. 
Nowadays, clients expect you to offer exactly what they want and need. That's why personalisation is key to every step of the buyer's journey. Marketers now have to factor in privacy concerns, customer consent, and collecting data as new channels keep emerging. 
In terms of quality traffic, you need to keep in mind that the kind of content you produce is what people want and will pay for. Quite often, offering them a preview of what the product or service will look like before they receive it helps them visualise and decide better and quicker.
Target, for instance, designated customer IDs for first-time buyers. These IDs showed customer information and demographics that helped the giant retailer track buying behaviour and needs. They then used this in the content of their advertisements and other marketing platforms to their advantage.
When personalising your marketing strategy, collecting sensitive data should be done with the consent of customers. Otherwise, without their permission, using the collective information that gears towards exploitation can damage your brand's reputation in the long run. You might be sending out the wrong message by saying that you are untrustworthy and sketchy.
4. Your success is based on how well you outdo your competitors. 
These days, you are actually competing with the best customer satisfaction experience that your clients have had. Part of the SWOT analysis in identifying your strengths, weaknesses, opportunities, and threats is not merely about monitoring or copying your competitors' every move. Rather, it's often the experience you provide your clients and how that compares to your competitors.
Most companies let their products or services define them. However, nowadays, more brands need to refocus their brand visibility using the key value drivers of their clients.
On the flip side of the competition, networking is also part of managing your marketing efforts and generating leads by participating in social events and trade shows as you strengthen your ties with B2B organisations. The attendees may be able to connect you with their circle and network of former clients. This also provides you with more opportunities to create professional relationships and increase your marketing reach.
5. Investing in Technology as part of your modern day marketing concepts.
The great thing about technology these days is how many brands are able to use it to their advantage. The younger generation, most especially, grew up with modern technology. 
Because of this, they expect technology to be integrated into the brands, products, and services that they consume. Thus, convenience and speed brought by technology should now be at the core of most businesses.
For instance, Uber and Lyft have taken transportation and technology to another level. The convenience that it brings that dominated traditional taxis is at the heart of its marketing campaign and success. 
"Book a ride with just one tap on your phone. Whether you're going solo or with friends, a reliable driver who knows where to go will get you there. You can then pay online and rate your experience afterwards-all with the convenience of using your phone. "
Not only is it quick and convenient, with every step of the buyer's journey is seamlessly integrated into technology. But it also has the added benefit of ensuring the safety of riders.
Modern Day Marketing Concepts – Changes in Marketing Strategy
Nowadays, one of the changes in your usual marketing strategy includes dating your target market. Only this has transitioned to dating your customers online.
Customer relationships don't only matter. It is everything to a brand's survival, relevance, and reputation.
Content shared via email, social media, websites, webinars, podcasts, and mobile apps should be balanced between technology and human interaction. This enables marketers to build a consistent brand message. 
The bank industry is a great example of this. There are bankers who are assigned and designated for special assistance to high-profile customers that cater to the building and maintaining personal relationships with them.
Then there are automated and self-service kiosks that don't require you to maintain a direct relationship with clients. Instead, this type of channel highlights the convenience and speed offered to the customers.
Automation personalises a brand's offerings by using online profiles, which it then curates and adapts to buying behaviours. The information collected also improves the user experience by suggesting recommendations for the next purchase decisions of clients. Streaming and eCommerce platforms like Netflix or Amazon are perfect examples of this.
---
〉〉〉 Get Your FREE Pricing Audit  〉〉〉
---
Bottomline
Organisations that have been quick to adapt not only survive but thrive during unprecedented tough times. Our consulting records show that with the right setup of teams of sales, marketing, and pricing professionals, a company can generate up to 3-7% of additional margin annually.
As a business leader, you have the advantage of predicting or forecasting how customer behaviour and preferences evolve. As competition grows and influences market trends, customer engagement is becoming more important than ever in a labyrinth of online platforms. Brands that keep coming up with innovative and creative solutions without compromising customer privacy concerns or databases will continue to stay on top of their game during any crisis. 
---
For a comprehensive view and marketing research on integrating a high-performing capability team in your company,
Download a complimentary whitepaper on How to Improve Product Pricing.
Are you a business in need of help to align your pricing strategy, people and operations to deliver an immediate impact on profit?
If so, please call (+61) 2 9000 1115.
You can also email us at team@taylorwells.com.au if you have any further questions.
Make your pricing world class!