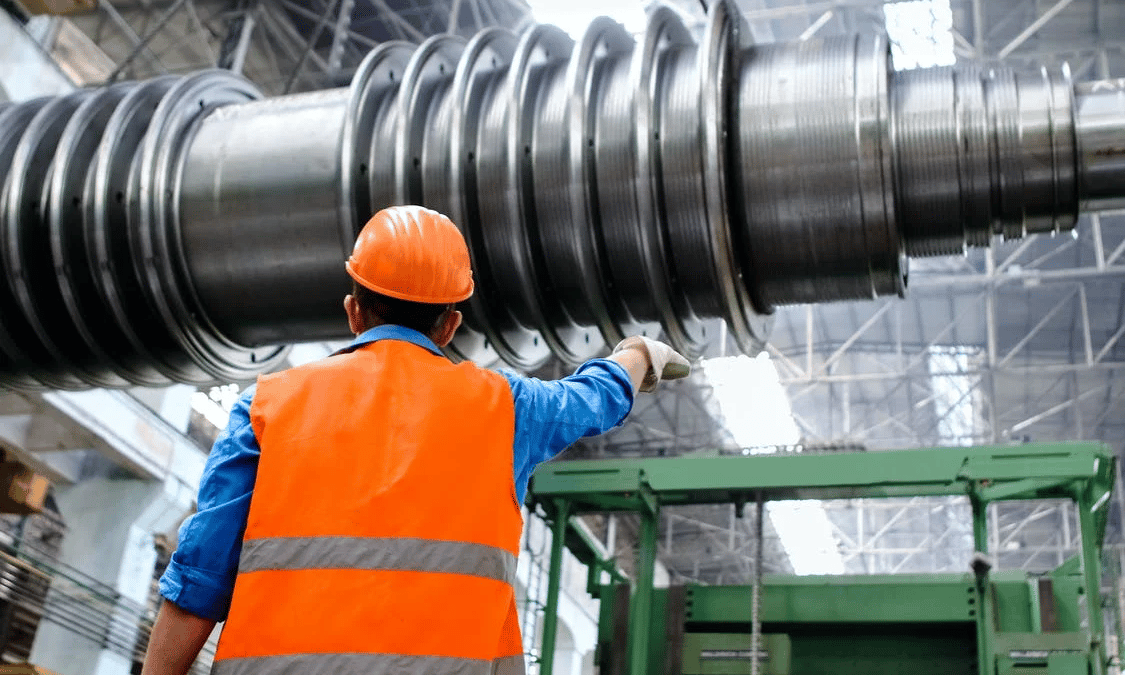 How to Evaluate your Aftermarket Services Value and OEM Strategy
Original equipment manufacturers (OEMs) continue to deal with a difficult and unclear future in the market. This compels us to ask, what is the right OEM strategy? In industries ranging from agriculture, oil, and commercial aviation, new-equipment sales have diminished. This is worsened by the input prices of supply chain constraints, consequences of years of shutdowns, as well as geopolitics. What's worse, this keeps leading to a lack of growth in emerging markets. 
---
>Download Now: Free PDF The Best Method of Winning More Customers
---
As a result, industrial OEM leaders put a greater emphasis on their aftermarket services. This includes digital assistance for their equipment, repair, maintenance, and parts. But what makes this strategy sensible and simple? 
Industrial OEMs don't frequently have a choice but to use digital innovation for their data-driven advanced services and the Internet of Things (IoT) when evaluating aftermarket value opportunities. 
In many cases, most companies implement eCommerce platforms, and digital techniques. While thy do this, they maximise automation capacities as a competitive advantage. This occurs more often in B2Cs than in B2Bs. 
Because automation and digitalisation are rather new to industrial aftermarkets, OEMs set the price points quite low, they face greater pressure in optimising their digital capabilities than their B2B counterparts.
In this article, we discuss the most common challenges that OEMs face in a competitive industry. At Taylor Wells, we believe that optimising your aftermarket services brings larger margins and drives more consistent revenue than new equipment sales.
We argue that OEMs should perform a detailed evaluation of their aftermarket value for each product line, as well as profits from aftermarket services. This helps OEMs retain a competitive edge while accurately predicting their forecasts and future innovations compared to other metrics that measure on a revenue-per-customer basis.
What is aftermarket lifetime value in an OEM strategy?
OEMs may be surprised to discover that specific services apart from their core operations drive more margin than they anticipated after carefully assessing their aftermarket lifetime value. 
According to a McKinsey study of 30 participating industries, the average EBIT margin for aftermarket services was 25% vs. 10% for new equipment. 
For example, an OEM based in Brisbane had earlier predictions that its digital processes would be its key source of growth. But it discovered that after a detailed analysis, its core services will actually account for 90% of its expansion.
Then, there are OEMs that also discovered that there were very few long-term service contracts and other specific flaws in their strategies. This also allowed them to precisely compare themselves and monitor competitors and organisations in other industries which led them to restructure their aftermarket strategy. This is possible even if product lifetimes and annual revenues greatly differ in various markets.
Below are three aspects that generate value:
Product lifetime

Lifetime penetration

Revenue for annual services 
Product lifetime is the duration of time that equipment is in use. In some instances, a piece of equipment that was originally expected to last 20 years has been used for up to 40 years, despite its lower performance.
Lifetime penetration

calculates an OEM's installed base services within a product lifetime, influenced by two factors.
Attach rate represents the number of new equipment sales that have a warranty or service contract, indicating an OEM's marketing efficiency, especially at the start of a product's life cycle.  This includes maintenance and repair contracts or parts-supply contracts.
Share of lifetime refers to a product's lifespan while the OEM serves as the main service provider. After warranties and initial contracts expire, revenues decrease. But those who are adept are able to expand their product lines by offering customised or lower price points that also include maintenance services. This enables OEMs to extend a contract beyond 10 or 15 years.
Revenue for annual services

calculates the margins for each piece of equipment that has a service contract. This allows you to compare products and services that had fluctuating or varied selling prices at a certain point in time. 
To elaborate, a piece of equipment or machine may cost $2million. But it will bring $200,000 in aftermarket revenue for every year that the contract is in effect, which in this case is 20%.
OEMs vs. Industrial OEMs
Industrial OEMs are aware that they have better services than third-party providers. Their long-term partnerships and ability to gather equipment service proprietary data help them to stay competitive and capture aftermarket value. 
OEMs, on the other hand, frequently are disadvantaged due to lower-cost and used parts for old machinery. These are from independent service providers and third-party manufacturers. As a result, they must cope and improvise by evaluating their performance in each aftermarket lifetime value category: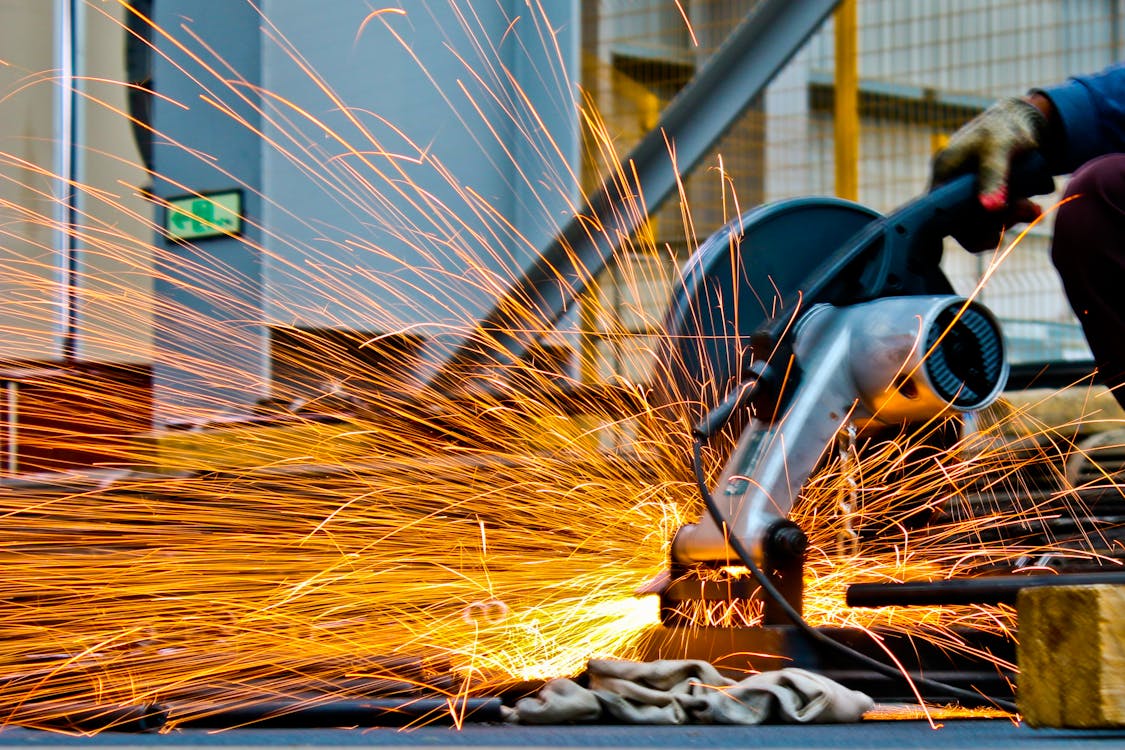 What is your OEM strategy? Case studies
The aftermarket lifetime value of a product or service is calculated as a percentage of its initial purchase price and disregards the time value of money to simplify the process.
For instance, by introducing new services and bundling offers, a Sydney-based power equipment manufacturer's aftermarket revenue generated a boost of as much as 20%. Its long-term contract also rose to 30%. 
An industrial-machinery company in Australia repriced its spare parts SKUs which led to an increase in its EBIT margin by 2% points that same year. 
Another example is how a worldwide mining and construction equipment company's improved market strategies resulted in a 20% annual EBIT rise in its services sector.
Similarly, for an aircraft that usually has a lifespan of 20 years, its aftermarket lifetime value would be 50% only if the OEM had annual services that are equal to at least half of the product's initial sales value.
For instance, two energy industries such as wind turbines and gas turbines frequently require routine inspection, maintenance, and repair because the pieces of equipment are heavily used under extreme conditions. 
However, the power-generation equipment generates 75% of aftermarket lifetime value compared to a mere 34% for wind turbines. Why is this?
For starters, the financial impact of a broken gas turbine is typically significantly greater than a broken wind turbine. Its parts are also easier to come by than electrical grid parts. As a result, B2B customers are more likely to pay more to ensure timely services and functions. 
Not only is third-party competition also increasing which lowers aftermarket prices, but wind turbines have a shorter lifespan compared to gas turbines which normally last 20-50 years.
Evaluating your performance to know what is the right OEM strategy
Most companies often assess basic financial measures, such as sales and profitability when assessing aftermarket performance. However, Mckinsey's analysis of more than 40 participating Fortune 500 companies when it comes to their aftermarket lifetime value showed striking differences in the results. 
For some OEMs, the aftermarket lifetime value was nearly equivalent to the price of the equipment. There are those that barely unlocked any aftermarket profit. Conversely, the companies that were generating the highest revenue were 3-5x more than the lowest.
Growing your aftermarket lifetime value in defining what is an OEM strategy
So, how do you boost your product lifespan, yearly services revenue, and lifetime penetration?
You need to develop digital solutions that evaluate the installed base and pieces of equipment. To elaborate, an Australian aircraft equipment manufacturer did exactly this. It further assessed its aftermarket lifetime value for particular planes. 
As an OEM, you can then implement interrelated and remodelled strategies after identifying your product lifespan, lifetime penetration, and average annual services revenue for your installed base. You could extend the lifespan of their products by adjusting your prices and employing creative marketing tactics for used or old equipment to further enhance your main aftermarket industry. You could also upgrade the software or hardware of a customer's equipment. 
Some levers for system modernisation, for instance, may result in additional expenditures and lower EBIT. However, increasing lifetime penetration has the largest impact as OEMs expand their contracts by servicing older equipment. This is often an underestimated and important source of revenue. 
In fact, participating OEMs grew their aftermarket lifetime value 2x and improved their EBIT within 3-5 years after implementing the right strategies. This was achieved even in a competitive market of independent service providers and third-party manufacturers.
Managing your after-sales channel – What is the right OEM strategy?
To maximise the available options, you need to focus on customer segmentation, sales channels, and your pricing. You must rethink your present sales strategy. This entails partnerships with distributors to enhance lifetime penetration by tracking equipment owners and usage. These details can then be channelled into the right services.
For example, a study of OEMs found that companies that sold direct-to-consumer models and those that used franchise channels had 1.5-2x higher lifetime penetration than those that used distributors.
However, distributors may be the only viable option for OEMs. This is especially true if you cater to a large number of residential customers. At the same time, you need to establish strict guidelines that let you control your customer base.
Price optimisation 
Maintenance services mostly generate only 10% of margins versus 30% for components sales. As a result, some OEMs provide free maintenance services to make up for the loss. They are hesitant to increase prices, fearing that their customers may not respond well. It's also just as important to find out customers' willingness to pay for pieces that aren't in demand.
Finally, firms must concentrate on execution. This is because even the strongest strategies can fail. Especially if they lack a well-thought-out strategy for implementing changes, monitoring their impact, and achieving long-term growth. These strategies, when combined, will turn aftermarket services into a significant source of value.
Customer segmentation to define what is an OEM strategy
OEMs may easily boost lifetime penetration for the installed base services by segmenting clients and implementing customised maintenance contracts.
On the other hand, customers who use new equipment are less price-conscious than those with older equipment. This is because maintenance services can cost more than or as much as the unit itself. Instead, you could offer remodelled components or a guarantee for spare parts to boost the proportion of lifespan.
Aircraft engine and equipment manufacturers offer long-term service contracts that ensure engine uptime and increase lifetime penetration. Manufacturers must also adapt their offers to pique customer interest in such contracts. 
You could segment your customers based on the age of your equipment and special requirements like maintenance. For instance, those with outdated aircraft that fly short flights are offered low pricing. 
Over the course of five years, the long-term service-contract penetration rate went from roughly 15% to over 50% apart from cross-selling and upselling opportunities. 
---
〉〉〉 Get Your FREE Pricing Audit  〉〉〉
---
Bottomline – What is the right OEM strategy?
As an OEM, you must continue to evaluate the EBIT of aftermarket services to get a holistic perspective of your finances. These require aggressive and innovative methods as well as a better understanding of your customers' demands.
There has to be a balance in understanding the three factors of aftermarket lifetime value and developing mechanisms to assess them. Then you can begin defining key organisational performance metrics for aftermarket sales.
In fact, those that have already examined their in-depth aftermarket lifetime value and used these findings to improve performance by boosting core services generate about 3 -10% EBIT growth.
---
For a comprehensive view on maximising growth in your company,
Download a complimentary whitepaper on The Best Method Of Winning More Customers.
Are you a business in need of help to align your pricing strategy, people and operations to deliver an immediate impact on profit?
If so, please call (+61) 2 9000 1115.
You can also email us at team@taylorwells.com.au if you have any further questions.
Make your pricing world class!