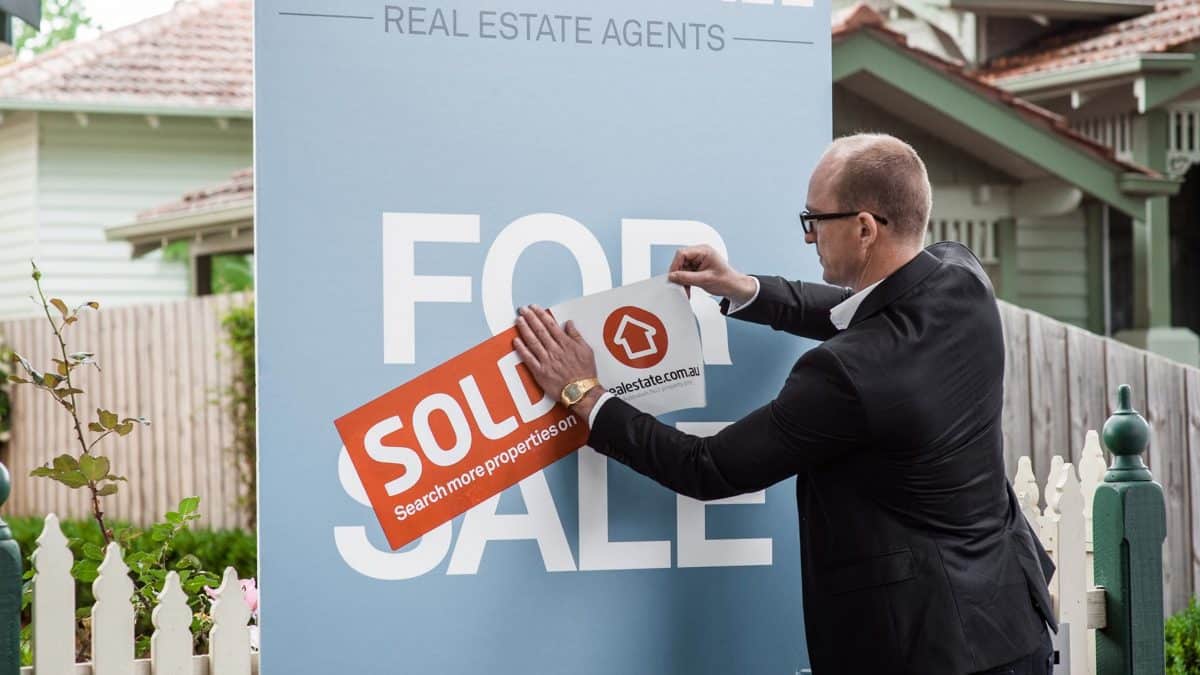 From Free-fall to Boom 🏘️: What Causes Real Estate Prices to Increase?
What causes real estate prices to increase in Australia nowadays? After two years on the slump, rising property prices are once again becoming a hot topic around the suburban barbecue.
But did you know that it's now easier to buy a home in most of Australia than it was 10 years ago? Yes, even though housing costs have risen at the same pace as incomes – if not higher –  mortgage rates have dropped to record lows. Which means the burden lessened for homebuyers to pay off their homes.
In this article, we will be discussing what's causing the real estate boom in Australia? Can it be sustained? And, the different pricing techniques and strategies real estate agents use to sell houses at such high prices.
Housing Market Prices in Freefall
Earlier in 2019, Australia's notoriously expensive housing market was in freefall. Prices in Sydney and Melbourne had fallen by double digits from their 2017 peak; and with credit squeezed by a nervous banking sector after the royal commission, the bottom seemed nowhere in sight. 
Sales were at a 21-year low and there was concern that the economy could suffer serious knock-on effects. Then after the second quarter of 2019, conditions started to improve following the Coalition win earlier in May 2019. This was primarily because there were no changes to tax incentives, which many property investors rely on. This followed by three interest rate cuts, making financing cheaper. 
On top of this, lending also eased up with the completion of the Royal Commission and a relaxing of many of the restrictions that the Australian Prudential Regulation Authority put on home finance.
With the combination of easing of lending restrictions, increased approval and more foot traffic through a diminished pool of properties, competition started to absolutely heating up among the real estate agents and the boom was back on. 
The Time is Right to Buy
So as conditions seem ripe to buy and own your own home in Australia at the moment, many real estate agents are asking wow can we capitalise on the boom and make more profitable house sales? Should we be changing our approach to pricing to ensure that we are leveraging the full economic value of the boom? So are real estate agents have all the pricing skills and knowledge to drive more profitable deals or are we actually losing margin on most of the house sales we make? 
Few real estate agencies in Australia are skilfully selling homes as they should. If you see a dapper new suit on a hot Australian Saturday, chances are it's a real estate agent working between open-for-inspections.  But getting your pricing strategy and customer segmentation right can be the difference between an acceptable price and a rosy price at the end of a selling campaign.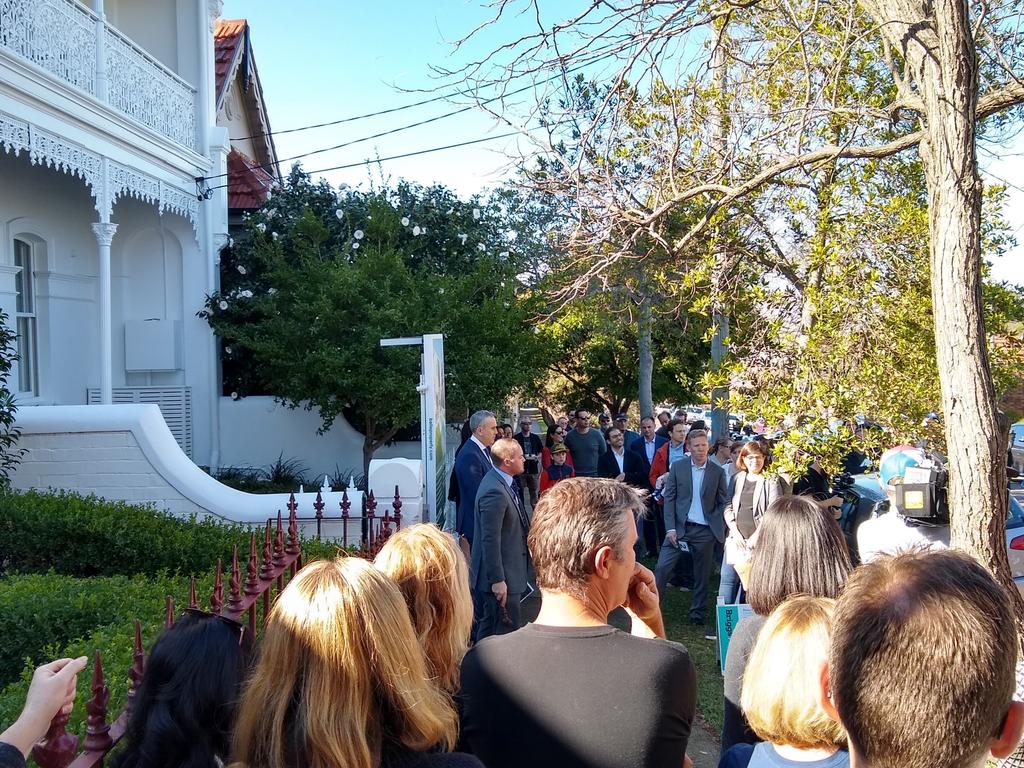 Fixed-price real estate agents  vs auctions could what causes real estate prices to increase
So how do most real estate agencies approach valuing and pricing properties in Australia? Well, looking at what's happening in the housing market right now, real estate pricing is rather subjective; based on gut feel – limited science – limited appreciation of value.
It's either fixed-price real estate agents ' vs auctions. Prices are calculated by comparing property sales within a suburb within a 4 week time framework. This means real estate agencies pretty much set a guide price based on what a similar property sold at in the area and then estimate a mark up on the guide price to target their margin. They then go to auction (as this channel seems to get slightly higher returns than fixed prices – and less work for the real estate agent). 
In popular Sydney suburbs like the Northern Beaches, the mark up on the guide price is generally a predictable 10 to 15% mark up on the guide price but can sometimes go up to 20% if there is higher demand. Seasonality is a key factor to real estate pricing – especially over the summer months – however dynamic pricing not really implemented.
The Guide Price for Properties Can What Causes Real Estate Prices to Increase
A guide price is very similar to what retailers call RRP or recommended retail price. The real estate agents like to inform prospective buyers that the guide price for properties are well thought through and informed to appease buyers they are getting a good deal. However, the value of the deal is never really discussed as the real estate agent or firm rarely clearly understand why home buyers are buying from them or why they have chosen to buy through them.
Overall, there is very little price data analysis, segmentation or value discovery work done to either set, manage or inform real estate pricing strategy or prices for Australian properties – across the board – commercial and residential. 
Taylor Wells believes that all parties (the real estate business, vendors and buyers) are missing out, losing out or even paying more than they should because real estate pricing strategy remains largely undisciplined and uninformed. 
Wondering what fixed prices sales are vs auction here's a quick overview: 
In auctions, your bid in an open market and the vendor has a reserve price as a safety net. Whereas in fixed price agents, you pay:
Fixed fee rather than a commission
Same fee no matter what your house is worth
Homes tend to sell quicker too
Offer all the services of a commissioned broker, but with a fixed fee.
Indicator of What Causes Real Estate Prices to Increase
The outlook has changed remarkably quickly in the past few months, at least in the two biggest Australian cities. A closely watched annual report on trends in the property market predicted house prices could rise 17% in Melbourne next year, and 16% in Sydney. The forecast by SQM Research says that will happen only if the RBA cuts rates again and if the Australian Prudential Regulatory Authority (Apra) doesn't tighten credit standards. But even in less benign circumstances, prices could still rise 9%, SQM says. Analysts at UBS, who are quite pessimistic, concurred. Saying in a note they expected prices to rise 10% this year.
So why are real estate prices so high? The simple answer is credit. Just as the downturn caused by Apra's 2017 decision to restrict credit amid alarm about poor lending standards; the upturn has coincided with a loosening of credit restrictions. Scott Morrison's surprise election victory on 18 May last year seemed to change the regulatory landscape and Apra signalled to banks they could relax lending standards again.
A better question then is why are real estate prices so undisciplined? Legacy pricing practices are the prevailing norm in this market and there seems a reluctance to change old price habits or rock the boat while the good times are here. However, like many things in life, things change and poor practice will come back to bite when the boom starts to wane. It happened in the GFC, it happened last year, it will happen again. The smart real estate businesses will seize this time to prepare themselves and even learn how to ensure more profitable sales – rather than being the victim of luck and circumstance.  
Lack of Supply is
One Factor
What Causes Real Estate Prices to Increase  
A key point to note in all of this is that the real estate price trends in recent months have seemed to encourage more sellers to put their properties up for sale, solving one problem in the market: lack of supply. 
Again, this is not all good news. Household debt will eventually weigh on the economy and reflect in retail sales. People worrying about job security, confidence in the future and wages growth.
Despite the bullish-sounding forecasts, there are signs that prices rising from an already overvalued position, so there is a serious question about the sustainability of the new upturn with the market very susceptible to another change of heart by Apra, an economic downturn or any rate rises.
Loosening credit was always likely to stimulate the market when you add that to population growth from global emigration. But there will be a price to pay for this too. 
Implications
Last year ended on a remarkable high after the fastest turnaround in history with soaring prices and high clearance rates. Sellers and buyers can expect more of the same for at least the first six months of the new year.
It might just be the beginning. The only thing that can slow the market down is if APRA steps in and puts the brakes on lending. A buyer's ability to borrow money has a direct effect on prices rising or falling.
The forecasts for houses are based on demand exceeding supply and whether sellers had to offer discounts to secure a sale.
The stronger rebound in Melbourne and Sydney attribute to tighter labour market conditions and stronger population growth; as well as the stimulus effect of the lowest mortgage rates since the 1950s and improved access to credit.
In many ways, real estate tr

ends have now shifted since the rise of digital marketing and online agencies. Buyers follow forecasting real estate prices rather than agents and good market knowledge is just an app away.
The real estate agent is an arbitrator that filters information between the buyer and seller. Which is a major asset which they often don't get recognised for. They are an open communication channel, which maintains respect and a healthy relationship among all parties. Building pricing and selling skills will greatly improve house price sales and experiences for everyone concerned. 
Conclusion
Australia's housing market revival will carry on into 2020. Thanks to a series of interest rate cuts from the Reserve Bank of Australia this year. Another expected for next year.
Some analysts are sceptical about how long the sudden revival in Australia's property market may last; particularly given that the broader economy is still not showing many signs of improvement.
The loosening of credit has always been likely to stimulate the market. When you add that population growth from mass emigration from China. Caution is prudent as the market is very susceptible to another change of heart by Apra; an economic downturn or any rate rises.
Rise in prices in recent months would encourage more sellers to put their properties up for sale. Solving one problem in the market: lack of supply. But creating a new problem, increasing household debt on an already debt-ridden population. 
If you would like more information on real estate pricing, then download our free pricing guide or e-book now.
Or, feel free to call me on (2) 91994523
Alternatively, subscribe to Taylor Wells pricing channel now and get an update as soon as a new video is released.