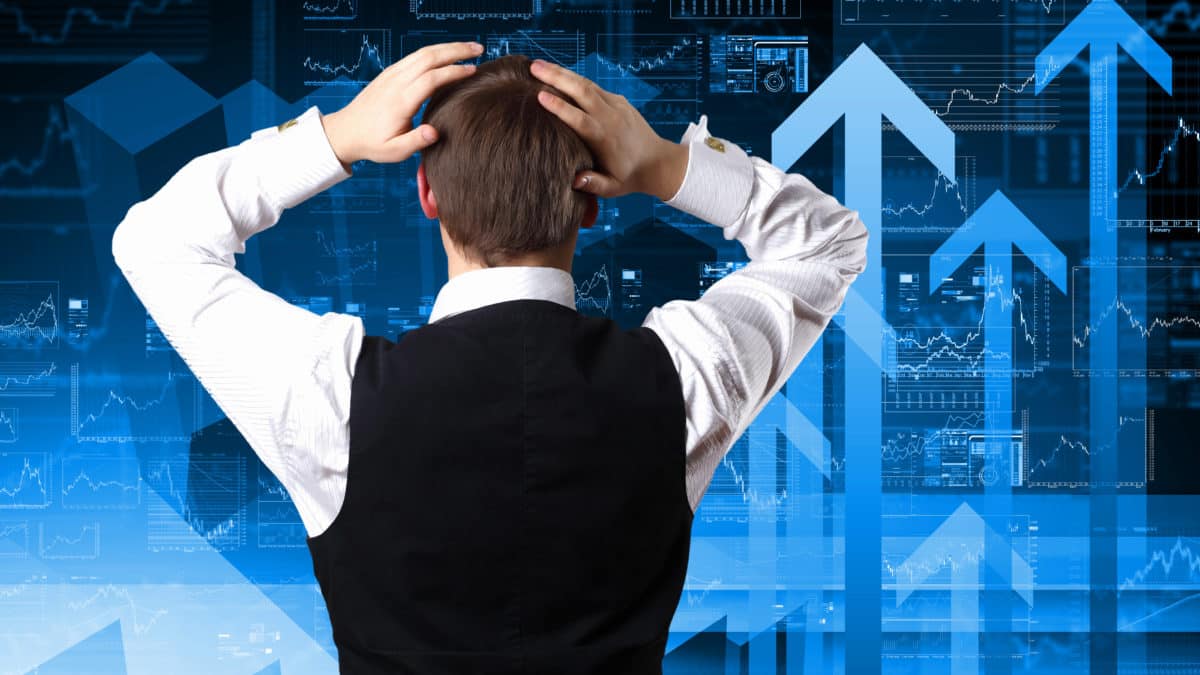 Demystifying The Strategy Execution Process For Pricing & Commercial Strategy 🖐️
Why does the strategy execution process often fail?
---
>Download Now: Free PDF How to Drive Pricing Strategy to Maximise EBIT Growth
---
Latest studies reveal that two-thirds to three-quarters of big companies struggle to implement their strategies. A major cause for the breakdown in strategy execution comes down to misdirected views and beliefs on how to implement a strategy. The same holds true for failed pricing initiatives. Even with all the planning and preparation, most pricing initiatives struggle to deliver the expected results and many fail totally.
For example, a survey of more than 400 CEOs worldwide found that executional excellence was one of the major challenges corporate leaders in Asia, Europe, and the United States experience during major transformations. The same holds true for Australia. The research further revealed that only 9% of executives believed that they could depend on colleagues in other functions and units to deliver on shared outcomes.
In this article, we will continue to discuss why strategy execution process often fails, focusing on pricing and commercial strategy transformation. We will discuss five common myths associated with implementing pricing strategy; providing, in turn, an objective perspective to the myth. 
We argue that the biggest problem with strategy execution is largely due to either false or wrong management assumptions.
At the end of this article, you'll have a clear definition of the strategy execution process and learn how to avoid common execution mistakes when executing a pricing initiative.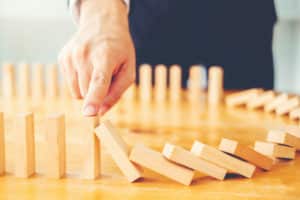 What is strategy execution process?
Strategy execution consists of capturing opportunities that support the implementation of wider business strategy while also coordinating with other parts of the organisation on a continuing basis. When executives come up with creative solutions to unexpected problems or face sudden opportunities, they are not undercutting systematic implementation but they are exhibiting execution at its best.
The Problem
Strategy execution is difficult for most companies. In fact, the success rate of strategy execution is very low. Studies suggest that only 13% of businesses execute their strategies effectively. Meaning, there's definitely a disconnect between the plan that executives outlined and the employees' strategy execution on the front-line. The disconnect between the two can have a critical impact on the company's success. As not realising the strategy oftentimes means lost opportunities, missed deadlines, and other more serious repercussions.
Many companies' key obstacle to effectively execute price changes and improvements is often a lack of agility. A recent study, for instance, asked executives from major companies to pinpoint the greatest challenge their businesses face when executing strategy; and almost one-third of managers agreed that the problem came down to difficulties in adapting to changing market situations. Agility is essential to execution, however, it must fit within strategic boundaries. Meaning, agility must be balanced with alignment.
The 5 Myths in Strategy Execution Process
Below listed are some of the most commonly held beliefs on how to implement strategies that are just simply wrong. Each of these listed myths is destructive and very often create execution problems. Therefore, we urge executive and their teams to be aware of these assumptions before they proceed with a pricing project. By doing so, it will help you avoid a lot of pain and wasted resources and accelerate progress and improvement. 
Execution Means Alignment
Alignment often gets confused with success — things and people are working well together so everything must be okay. But stakeholder alignment to wrong assumptions is not okay and can damage progress. The dynamic tension between teams is actually the critical factor in successful pricing projects. Disagreement is not bad; debating alternate views is good. This means part of any good pricing solution is using the tension between teams to break down silos. 
Breaking down silos is significant to executing effectively across teams. Not being able to coordinate also leads to unhealthy tension between functions and units. Creating, in turn, new silos and latent power structures that could impede progress. 
Execution Means Adhering to the Plan
Agility and adaptability are very important during a pricing project. A company should be ready to face the inevitable changes and setbacks.
Sad to say, most executives concentrate mainly on the huge mountain they want to tackle. And not knowing that it can take many years and many base camps to arrive at their super big goals. So, rather than focusing on the mountain (which is the end of the year), concentrate on smaller pricing opportunities that can be captured easily; and break the problem down into manageable chunks. Deconstructing, prioritising and focusing on what gains the most traction now versus the big win over time often helps pricing teams to arrive at the first base camp much quicker than expected. 
Communication Means Understanding
According to a survey, only 55% of middle managers can even identify one of their organisation's top five priorities. This includes pricing managers and analysts. Consistently communicating with the team doesn't always mean that they understand everything either. Executive sponsorship of the pricing mission rather than over communicating is real top-down support for pricing. Pricing analysts for example, especially benefit most when they see a coherent path from the separate tasks they are working on to how their work impacts the goals of the business.
It is recommended, therefore, that, during yearly and quarterly departmental meetings, letting the pricing team know how their work will assist the business in achieving its goals will also help drive buy-in for a different path.
Making sure different teams understand what's communicated and why will greatly help them understand new metrics that actually counts in delivering key outcomes. Move away from simplistic metrics like volume of e-mails sent to the team to show productivity to the number of outcomes or milestones achieved along with the pricing transformation. 
Performance Culture Leads to Execution
A culture of sheer accelerated performance is not always equal to good team dynamics or a healthy workplace.
Most companies have robust performance cultures but they still struggle to execute pricing strategy. Why is that? Because companies fail to recognise and reward other factors such as teamwork, agility, and ambition.
Businesses should concentrate, therefore, on working collaboratively to achieve more goals. Also, companies should create a culture where employees feel accountable to each other and have the willingness to help the company attain success.
Execution Must Start From the Top
In the short term, focusing power at the top can improve performance. However, it may reduce the company's capacity to execute in the long run.
Therefore, an organisation should empower the team from the bottom up as well as the top down. Do pricing teams understand why they are working on price improvement initiatives? Have they been involved in developing or informing strategy or just asked to implement disparate tasks they don't really understand?
Forcing initiatives and processes on the team does not guarantee success. Thus, executives and managers should set forth their initiatives to their team and then let them feel that they are part of the process.
Discussion
Carrying out a pricing initiative can be a big undertaking. Whether this involves structuring how to manage discounting or rebates or implementing new quoting tools or pricing technology. Even with all of the preparations or carefully thought-out review processes, pricing initiatives are often hard to execute and sometimes they may even fail completely. And when it goes wrong, there's oftentimes a fundamental reason why it failed. It could be that there's a misunderstanding between teams about their involvement in execution and/or how they feed into the pricing project.
Implications
Businesses can avoid many execution pitfalls if they are equipped with a more comprehensive understanding of execution strategy.
To successfully execute a strategy, a business needs a good roadmap and an even better teamworking culture.
Disagreement between teams is not bad, it's actually very healthy; and debating different views is a great way of finding even better answers to complex pricing problems.  Consider, then, healthy and positive tension a vital and essential element in all successful pricing projects. In other words, part of any good pricing solution is using the friction between teams to solve problems faster and more effectively. 
---
〉〉〉 Get Your FREE Pricing Audit  〉〉〉
---
Conclusion
In this article, we find that properly executing a strategy oftentimes calls for trade-offs between providing short-term outcomes and creating foundational changes that need time. We discuss how companies that balance conflicting forces have a higher chance of realising successful pricing strategies that endure.
Therefore, we conclude that even though many executives still believe that relentlessly communicating strategy is a key to success, over-communicating is not the best policy. We believe that executives who measure communication in terms of inputs such as the many e-mails sent or meetings hosted to look at the wrong metrics for success. And that the only metrics that really count in major transformations is how well teams understand information communicated and delivering shared and agreed goals.
---
For a comprehensive view and marketing research on integrating a high-performing capability team in your company,
Download a complimentary whitepaper on How To Maximise Margins.
Are you a business in need of help to align your pricing strategy, people and operations to deliver an immediate impact on profit?
If so, please call (+61) 2 9000 1115.
You can also email us at team@taylorwells.com.au if you have any further questions.
Make your pricing world-class!