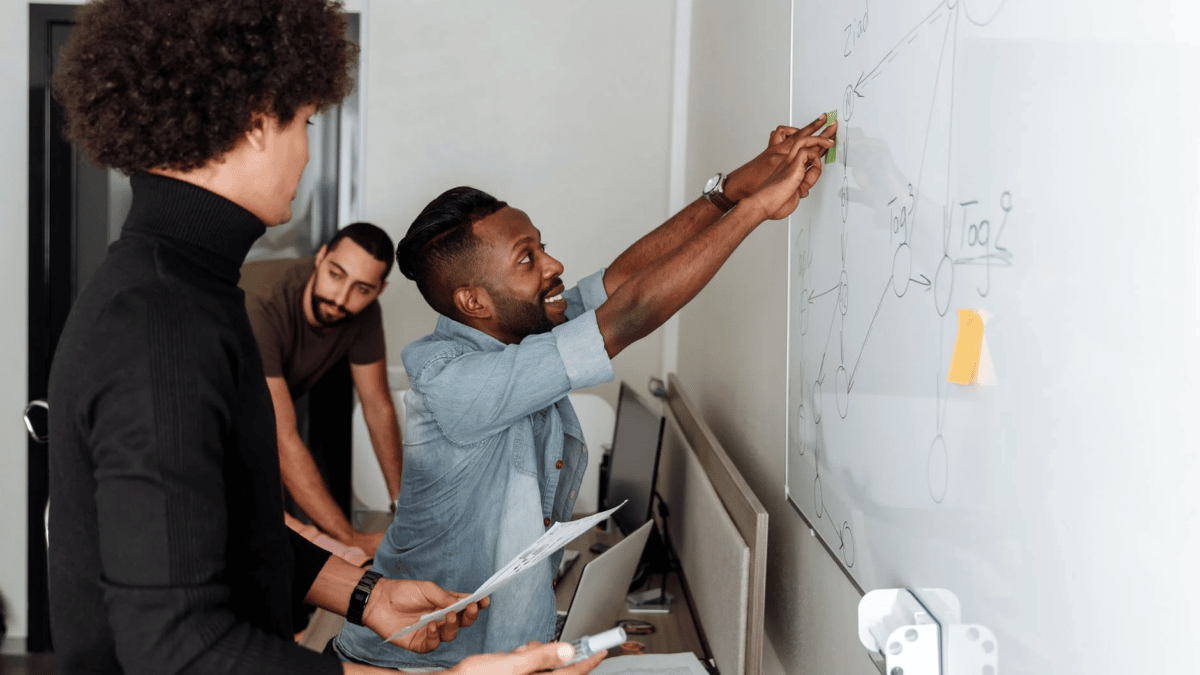 Reinventing your Sales Performance Model During a Crisis ✍
The pandemic forced many companies into closure, put them in more debt, caused changes in operational processes, and lack of market-relevant strategies. So, how can businesses cope in unprecedented times? What should a sales cycle look like for a business to thrive? With changing market trends and buying patterns, should the sales performance model stay the same?
---
>Download Now: Free PDF How to Maximise Margins
---
In this article, we show you where the problem lies and how to fix it. We guide you on how to keep thriving and what a sales performance model should look like – starting from your customer base, budgeting, marketing, and pricing.
Senior management executives are often aware of strategic priorities. But they're not well-informed when it comes to sales activities and what goes on behind the scenes. Most senior sales managers are not aware that they need to update their sales processes. This is because not a lot of them have experienced being at the frontline of sales. 
How does customer behaviour in the digital era affect in reinventing sales performance model?
A survey of 700 senior executives and representatives showed that they all needed consistent tools of evaluation, quality recruitment, and building a culture of coaching and training. 
Senior executives and sales representatives also find the AIDA formula (Attention, interest, desire, action) has become ineffective as customer behaviour changes. This is because more people spend time online researching before they even make a purchase.
With changing customer buying patterns, for instance, it's the same even in car dealerships where customers spend only about 3.5 hours in. Interestingly, they spend roughly 13 hours researching on product information. As buyers are now more reliant on product reviews, recommendations, and researching price estimates, they also prefer prices to be posted on company websites. 
The fact that car sales reps are discouraged to discuss prices as part of their training, agitates customers even more. They can only talk about prices when a customer has gone for a test drive or spent enough time showing a desire to buy. As a result, these are more than enough reasons for them to find another dealership. 
What affects purchasing decisions?
Because every product has an expiration date and its own market life cycle, sales teams need to adapt to customer buying patterns as trends change in order to survive. You have to understand customer behaviour and the sales activity they take part in. You also need to know the best time to engage them to take an action as they become more discerning in their decisions. 
As a salesperson, do you know exactly which part of the conversation you successfully convert leads? And which part do you usually fail to get them on board? Understanding the buyer's journey will help you invest in the right processes and teams.
Most customers these days think that seeking advice from sales representatives is obsolete as they rely more and more on customer experience. This is why business sales models also need to be redesigned as the sales activities that customers engage in, change too.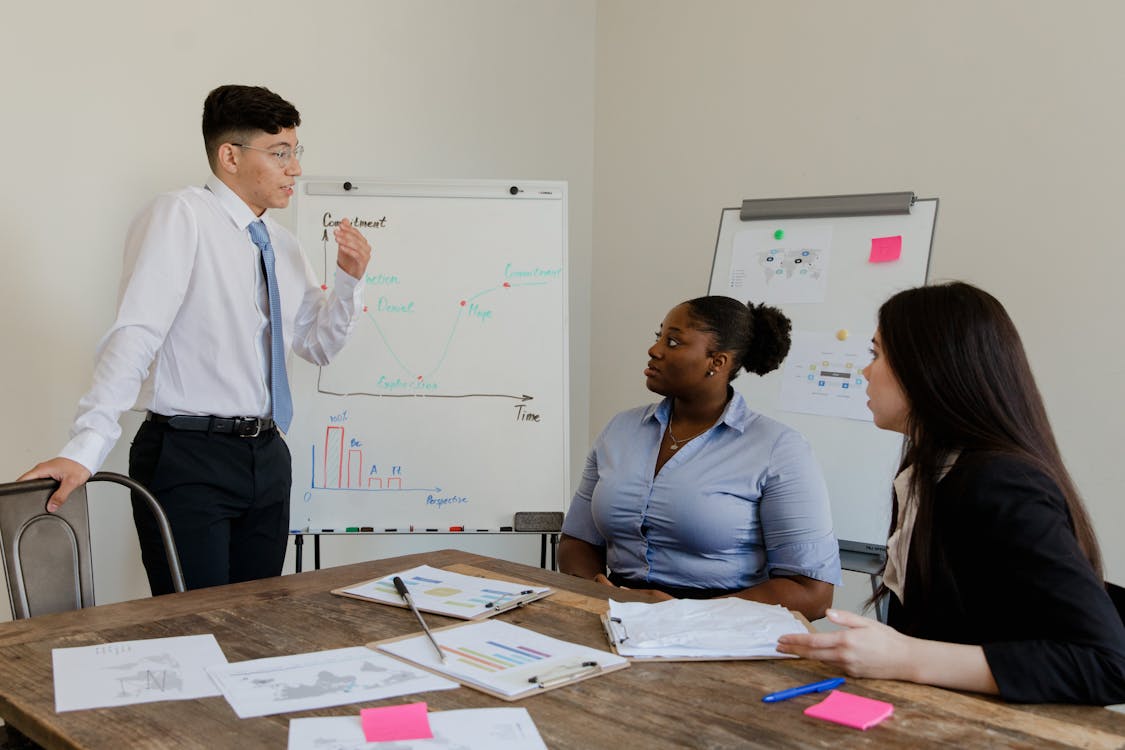 What should be in a Sales Performance Model?
A sales cycle should be an organisational process. It should be consistent from the sales executives all the way down to the representatives. Consider how sales forecasts are often flawed when companies base their predictions on leads. They simply guesstimate that their numbers will be converted to customers without much research, facts, experience, and evidence to back it up.
In a sales activity or cycle, you need to keep the basics at the top of your priority:
Product/service

Distribution, production, and manufacturing speed

Pricing
1. Customer base
Know what is your position in the market. Are you a small or medium-sized enterprise? You must also know your target market, enabling segmentation and sales targets. Otherwise, you will have to pay more for overall costs.
So, the target market shouldn't just be anyone. You should consider if it is: 
Geographical (based on country, area, city)

Behavioural (frequency of usage, occasions)

Psychographic (lifestyle, opinions, social class)

Demographic (age, gender, education, nationality, occupation, family size)
Otherwise, if you fail to segment your customers, your revenue opportunities, brand reputation, product quality and relevance dwindle over time. A variety of customers will have different value drivers. Their buying decision can be influenced by pricing, product/service quality, and even supporting social causes.
2. Budget as part of your sales approach strategy
Executives need to allocate their time and expenses to sales cycles and areas like:
Researching prospects

Selling platforms

Customer service experience

Coaching sales staff on presentations, buying processes, closing the sale, post-sale activities, and handling objections

Referral programs

Evaluating and incentivising sales team performance
3. Pricing
Sometimes, businesses fail because they rely on discounts and promotional offers to hit quotas. Time has shown that value-based pricing shortens the sales cycle, enabling more chances to close a sale. But strangely enough, there are businesses that don't have a pricing department because they don't think it's necessary. 
As a result, they fail to research and work with the sales and marketing teams. This doesn't enable them to justify their pricing and the value that they offer. They also fail to decide on the best pricing strategies and realise that it's a problem when it's too late. 
4. Marketing platform as a sales approach strategy
You must know how responsive your customers are to marketing. Whether it be digital channels via social media, print or TV/radio ads, cold calls, e-mailing, blogs or infographics. Your activities can be a mix of personal and online selling. But both require a different approach. For instance, you need to track how much time people spend on your website, the number of page views and interactions, and new visitors. 
5. Data collection
What are the customer's standards when choosing a particular brand? What influences their buying decisions? And find out what are the chances that they will be a returning customer. These are all part of customer relationship management. And analysing lead conversion and missed opportunities will help you boost your sales cycle. Let the sales teams research and express how customers think your products/services solve their problems. If they're unable to do so, then it's a major sales problem.
6. Time is also vital in knowing how to set a sales strategy
You need to know how much time your sales reps interact with customers. Even though in the digital world, more people find sense in customer experience reviews than talking to a sales rep.  There are still opportunities to increase the selling time. You need to know where customers spend most of their time when making a buying decision. Then delegate the sales team where they can influence customer decisions the most. Whether that's online, social media, TV ads, brochures, newsletters, or email, that's up to you to find out.
There has to be a balance. Instead of investing all your resources and efforts in data collection, sales teams should also maximise their customer interaction.
A Case Study On Sales Performance Model
A water solutions management software company we know that fixes leaking water pipes was in a habit of targeting just about any potential data-collecting client to win deals. Impressively, about 80% met with their sales staff, but only 25% showed interest in their services. What's more surprising is how only 5% actually did business with them.
This pushed the company to re-analyse its target market. And only then was it able to grow by planning, allocating budget in the right department and staff, investing in new technology, and collaborating with partners. In other words, it's a major problem if you fail to segment your customers and assume that they all have the same needs, problems, and require only one solution.
---
〉〉〉 Get Your FREE Pricing Audit  〉〉〉
---
Bottomline: Transforming Your Sales Performance Model
Most sales performance model that don't work is usually because of the lack of centralised sales processes and priorities. As your customer base grows and their needs shift, your sales model and conversation should also be aligned to any new target market. 
For instance, in the water solutions software company, the knowledge of its sales staff is crucial to closing deals with their clients. It wasn't something that clients could simply skip.
Aside from product/service improvements, qualifying leads should also meet business priorities. Ask, what are your guidelines in prospecting, evaluating, incentivising sales teams, and delegating tasks? 
All of these will help your sales team give solutions to different target markets as buying behaviour and trends change. And it will impact your assets, resources, investments, and longevity in the industry. 
---
For a comprehensive view on maximising growth in your company,
Download a complimentary whitepaper on How To Drive Pricing Strategy To Maximise EBIT Growth
Are you a business in need of help to align your pricing strategy, people and operations to deliver an immediate impact on profit?
If so, please call (+61) 2 9000 1115.
You can also email us at team@taylorwells.com.au if you have any further questions.
Make your pricing world-class!