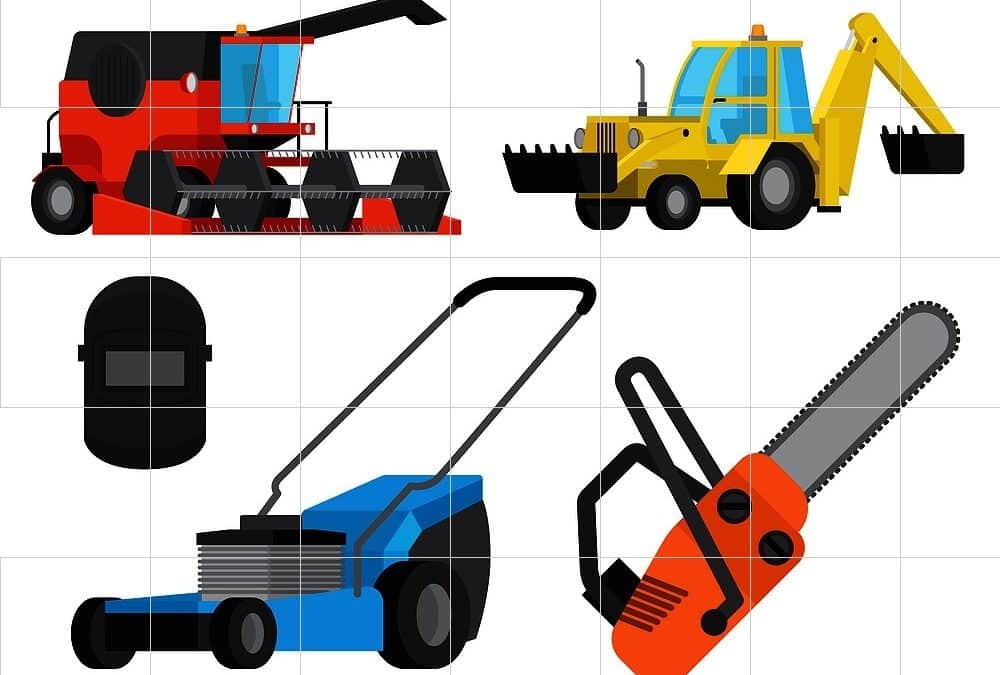 Pricing Models For Services: Best Guide to Equipment as a Service Model
The equipment manufacturing industry is undergoing a radical paradigm shift with its pricing and selling approach, which involves Equipment as a Service (EaaS) and pricing models for services. In basic terms, this means traditional manufacturing industries are now introducing pricing models for services as opposed to traditional cost-plus product pricing models to generate more value from their large product portfolio of equipment.
---
>Download Now: Free PDF How to Improve Product Pricing
---
We ask: Can an EaaS pricing model really drive more profit value for the industrial manufacturing industry and their customers? Or it is just a fad? And, if so, what are the best pricing models for services that manufacturers and industrial firms should know about when they price their products as a service?
In this article, we will further define what Equipment as a Service is and we will provide the different pricing models for services using real-world case studies, including:
Michelin (Car-tires-as-a-Service)
Hilti (Power-Tools-as-a-Service)
Rolls Royce (Jet-Engines-as-a-Service)
In addition, we will discuss the benefits of EaaS to OEMs and manufacturers and explain why Equipment as a Service is reaching critical mass in the industrial and manufacturing industries.
We assert that for the model to work effectively, sellers and buyers have to recognise the value the equipment provides to the company and its customer base, and agree on how to share it. And that selecting the right pricing models for services is determined by the level of control the supplier has on how the equipment is utilised and what it provides for the company.
What is Equipment as a Service?
Equipment as a service is a hot topic for pricing departments in industrial manufacturing right now. But it's certainly not a new idea. Rolls-Royce popularly started it way back in 1997. It allows airlines to pay for their engines according to the number of flight hours. The model though has not yet achieved extensive adoption in other industries.
Manufacturers and sellers of machines and industrial equipment that adopted the model would like to capture more value from their equipment with continued ownership and imposing a payment plan to customers.
However, it was observed that the transition to pricing models for services has been slow-moving. Thus, manufacturers are having problems with pricing accurately.
Equipment-as-a-Service (EaaS) is essentially a business model that involves pay-per-use for machines and equipment to end-users. Using this model, a firm can periodically collect payments for the usage as opposed to selling them.
For example, in an EaaS pricing model as a service, you don´t sell the equipment and they owe it from that point. You let your customers enjoy more flexible payment options by paying you for every unit they manufacture or for the usage of your equipment.
Overall, EaaS has been a successful model. For example, EaaS has become a profitable business and revenue model in several industries, including medical equipment, office equipment, jet engines, etc.
Probable winners of EaaS, like Kaeser (compressors) and Atlas Copco (mining equipment) have already used this model for new earnings to differentiate themselves in the marketplace and/or meet customer expectations.
Many more manufacturers are now considering the value of equipment (as opposed to the cost of equipment) when calculating deal pricing for a specific business. The overall outcome is to create service and pricing plans that are advantageous to both parties.
Below are the two types of Equipment as a Service (EaaS) models:
The first model is the OEMs (Original Equipment Manufacturers) supplying equipment or machines to companies using a subscription-based model. The equipment is placed at the physical location of the business that subscribed to it. The manufacturer rents out the equipment for a specified time period. Then the subscription payment will pay for repair and maintenance.
Also, the OEM vendor is responsible for software updates and spare parts replacements. In this model, the OEM owns the equipment data and can use it for research and development.
The second model includes manufacturers and OEMs subcontracting equipment to customers for a specified duration. In this model, customers can use service providers' equipment within the latter's facilities. The service provider gets from customers machine data, or in some cases, a percentage of the final sales made aside from the subscription payments.
Real-world examples of industrial machines that can be offered through EaaS
Machine manufacturers who switched to service-based business models have observed 5% to 10% yearly revenue growth. 50% of their margins accounted to services according to a study by the Business Innovation Observatory of European Commission.
Another study indicates that service businesses experienced an annual growth rate of 9% between 2010 and 2013.  Service revenues are also expected to double in the next five years.

Let's examine some cases of industrial manufacturers implementing the Equipment as a Service model.
Rolls Royce (Jet-Engines-as-a-Service)
The most popular example of a manufacturing company using this model is Rolls-Royce. The British luxury automobile maker started offering engines-as-a-service over 55 years ago. It celebrated its Power-by-the-Hour business model in 2012.
In fact, they created Power-by-Hour, an engine and accessory replacement service, offering customers on a cost-per-flying-hour basis. More than half of Rolls Royce's £11.3 billion in earnings in 2012 are accounted for services, like offering engines-as-a-service. It's also noteworthy that Rolls-Royce's profit with services generates over 400% compared to the original equipment sales.
Hilti (Power-Tools-as-a-Service)
Hilti, a German power tool manufacturer offers a tool fleet via a usage-based model. It allegedly helped Hilti grow its sales by 26% in 2008 during a financial crisis. Its operating profit also increased by 12%.
Hilti's Fleet Management service is the perfect deal between owning all of the latest machine/equipment and not worrying about hidden costs. Hilti has been providing the service for more than 10 years already. They've helped a lot of Aussie tradies get the specific tools that they need. The service allows customers to improve their productivity without increasing costs.
So, to produce quality work, high-performing tools are very important. However, some factors can create operational issues such as financial risk or  the challenges in managing these tools.
Other benefits that Hilti's Fleet Management service offers include reduced downtime. Customers have access to the latest Hilti products and loan tools in case of tool failure.
Hilti Trade Manager Martin Stirling sums it up best:
"Continuing to use conventional tool technology is likely to be costing your business time and money on a daily basis. It's worthwhile evaluating your current practices and looking for modern technologies that will improve your productivity. Whether it is a matter of upgrading your tools to the latest models or adopting new, smarter, and faster work methods, the investment is sure to improve your bottom line."
Michelin (Car-tires-as-a-Service)
Michelin created Michelin Solutions in 2013. It is a separate service division offering EFFITIRES for 500,000 vehicles on contract. EFFITIRES is an improved tire management system that provides a combination of outsourced tire acquisition on price-per-kilometre payment models.
Richard Payne, Transport Managing Director, said:
"The major benefit to us is financial planning. We now know exactly what we'll be spending each month on our tyres as usage is tied directly to the distance the fleet travels. This allows us to free up cash flow to invest in developing and expanding our business without the worry of unplanned expenditure.
Michelin has also taken away the headache of carrying out our own detailed tyre checks. Our fleet will now be inspected every month by tyre technicians who can advise us on tread wear and any need for imminent replacements."
What are the best pricing models for services?
For decades, manufacturers have been attempting to come up with service lines that provide more reliable profits. Equipment as a service is the key channel in reaching that margin growth. However, it is important to determine the right pricing models for services first. Let's discuss each of them below:
Outcome-based models
The basis of payments is on operational or financial accomplishment. They can provide more value to manufacturers as long as they can evaluate and quantify that value accurately. They are classified into two:
Operational outcomes. This model is good for solutions that execute distinct jobs. Examples of these are industrial robotics or automation equipment.
For instance, a robotics provider will charge per cycle or task that the robot performs. Each cycle is described as collecting a carton, taking it to a particular area, and bringing the carton back to its original place.
 2.  Financial outcomes. This model works better when you can create a direct link between the equipment and quantifiable financial outcomes.
For example, there's one supplier of compressed natural gas systems for fuel stations. However, he discovered that fuel station operators were discouraged by the huge capital costs for the compressor and related hardware required to deliver the gas to vehicles. Then the supplier shifted to a model where fuel stations themselves receive the compressor and hardware and then just pay some fees according to the volume of gas sold.
Accordingly, the model worked well for both parties because the supplier and the fuel station owner agreed on the profit as a result of the availability of the new equipment.
It is important to note though that these outcome-based models have more risks. It is only advisable to use these suppliers or manufacturers if they are sure that they can measure the results accurately.
To carry out pricing successfully, suppliers should know the value of the machine/equipment to the end-user and determine how to share risk.
Know the value. Good pricing means knowing the value drivers of customers using the equipment. You must identify what is important to them and why they choose your brand over other competitors.
Determine how to share risk. How much control will suppliers have on the results? An explicit view of the risks (operational, financial, and market factors, and accountability) lets suppliers to work with customers to select other price meters that preserves the quality of the earnings.
Time and usage as pricing models for services 
If suppliers discover that they don't have a way of recognising the value or how to quantify it, it's best to select a model where prices are based on factors that are easier to assess.
Time-based models. The basis of payment is on a set amount per unit for a fixed time period. Hilti is one example. It offers a tool fleet program with a fixed monthly fee to end-users and access to an assortment of tools. The tool fleet program removes up-front costs and covers loaner tools, repairs, and even theft.
Usage-based models. The payment is based on the intensity of equipment use. An example is a mining equipment. One firm creates an EaaS model for mining projects that permits project owners to pay per cubic meter drilled.

The Impact of Equipment as a Service to a Company
Selling equipment as a service needs a significant revamp of the commercial operating model. The shift from the traditional approach to this model has a great impact on a company's pricing, sales, financials, product development, and customer service.
Profitable sellers create interactive relationships with customers that let both of them know the production process, ownership costs, projected revenue, and chosen contract terms.
Thus, some important things are needed. So, both parties (customers and suppliers) can make informed comparisons between buying and subscribing. These are the amortisation plans and post-contract value of the equipment and details about contract duration.
Customer service also needs to make huge changes. Switching from being just technical support after sales to becoming a partner that helps configure and maintain equipment. It is also about performing diagnostics and data analysis that help buyers improve performance.
In addition, this will force suppliers to re-evaluate product designs in owning equipment throughout its service. For example, when General Electric (GE) started to sell its GE90 engine on a power-by-the-hour plan, it created design modifications to lower operating costs and enhance serviceability.
To optimise performance and decrease fuel consumption, GE added sensors and intelligence. It also developed digital twins that permitted a better contrast between the performance of real engines and models with possible design alterations.
Though there are some challenges in using the model. OEMs and manufacturers also gain benefits.
Advantages for OEMs
There is a lot to gain from EaaS especially for equipment manufacturers that became service providers. Some of the additional value propositions of EaaS are:
The enhanced design of equipment. The feedback or historical data from machines enables data-driven improvements to operations, capacity, and machine features.
Creating predictive maintenance tactics. EaaS offers OEMs a chance to design equipment and incorporate predictive maintenance regulations by using the feedback collected from previous equipment uses.
Margin increase. It generates a new stream for ensuring profits for OEMs and manufacturers that have an intent in leasing equipment to customers.
Advantages for Manufacturers
The manufacturers who use the equipment for production-related activities are the end-users in every EaaS model. The benefits of EaaS to the end-users are:
Lowered capital cost. EaaS provides an opportunity to turn Capital expenditure to Operational expenditure. At the same time, it ensures the SME is still in charge of the quality and production process.
Higher data reliability. EaaS also includes equipment and production benchmark information to manufacturers to aid in optimising machine usage and productivity. The reliability of the benchmarked data can persuade SMEs to combine data-driven techniques that optimise productivity.
Reduced operating costs. Since maintenance of equipment and updating software/firmware/hardware are the responsibilities of the service provider, this decreases the operational expenditure of manufacturers.
Why hasn't the pricing models for services flourished?
The emergence of machines and devices has made it more viable to establish advanced pricing models for services based on usage, output, time, or financial results. Subscription models provide benefits for buyers because they have expensive equipment without spending a huge capital outlay upfront.
However, it also includes sharing risk with the vendor. Sellers, on the other hand, get an advantage by getting more of the total value made by the equipment.
Pricing models for services like the EaaS pricing model is more difficult to carry out compared to SaaS (Software as a Service) programs. The unit cost is almost zero in software.
For instance, Adobe released Creative Cloud for a monthly payment instead of a license fee of its similar on-site software. Consequently, it took some financial risk.
However, there's no need to ship parts of machinery or equipment that cost thousands/millions of dollars to manufacture which is a bigger risk than just sharing code. Undermining revenue at this range could give rise to a more sustainable income stream.
Still, financial results could be catastrophic if anything goes wrong.
Below are three main hindrances for the slow success of pricing models for services:
The ability to concur with buyers on the value created and the knowledge to share risk
Supervising the changes inside the business needed for a service pricing model
The transition period where planning for a series of disruptions in increasing costs and decreasing profits, before the financials find their new trajectory (also known as "swallowing the fish.")
When managerial teams know the strengths and weaknesses of the equipment as a service (EaaS) pricing model, they can create offers that work both for buyers and sellers that will restrict exposure and maximise the benefits for both parties.
IMPLICATIONS
EaaS paves the way for a totally new way of thinking. More than finance, it would be a whole cash flow method to get, manage, pay for, and dispose of equipment.
Its life cycle management is the biggest plus point. However, it also guarantees a truly unified customer experience. The agreement might even include service, asset tracking, maintenance, or other value-added life cycle management.
To get the full benefit from the new technology, industrial companies should quickly stay away from the present practice of fixing equipment only after a malfunction.
Maintenance solutions and remote diagnostics are major elements in allowing original equipment manufacturers to provide equipment-as-a-service models. Early movers have high probability in benefiting from the predictive maintenance that the model vows to offer.
---
〉〉〉 Get Your FREE Pricing Audit  〉〉〉
---
CONCLUSION
Overall, the transformation from pricing and selling equipment as a service will not happen quickly as compared to software. This is because the majority of the manufacturers and sellers limit the EaaS model as one of formally obtaining financing.
For example, Equipment as a Service as more like a "subscription" of sorts as opposed to a mechanism to create more value for the business and its customers.
Traditional B2B businesses (piping systems, chemicals, building materials, etc) however, may take longer to switch to the EaaS model.
Manufacturing executives trying to figure out if it's time to switch to EaaS model should consider the following:
What's the possible downside in terms of customer value, loyalty, and higher quality revenue?
What would it take to get a large agreement from executives, investors, board members, sales teams, and customers to welcome this change?
Is the team prepared with the shift?
Over the next few years, there will be more room to develop the EaaS pricing model in industrial manufacturing industries. In particular, it is likely that we'll see more movement in categories such as engineering, filtration, robotics.
---
For a comprehensive view on maximizing growth in your company,
Download a complimentary whitepaper on How To Drive Pricing Strategy To Maximise EBIT Growth.
Are you a business in need of help to align your pricing strategy, people, and operations to deliver an immediate impact on profit?
If so, please call (+61) 2 9000 1115.
You can also email us at team@taylorwells.com.au if you have any further questions.
Make your pricing world-class!