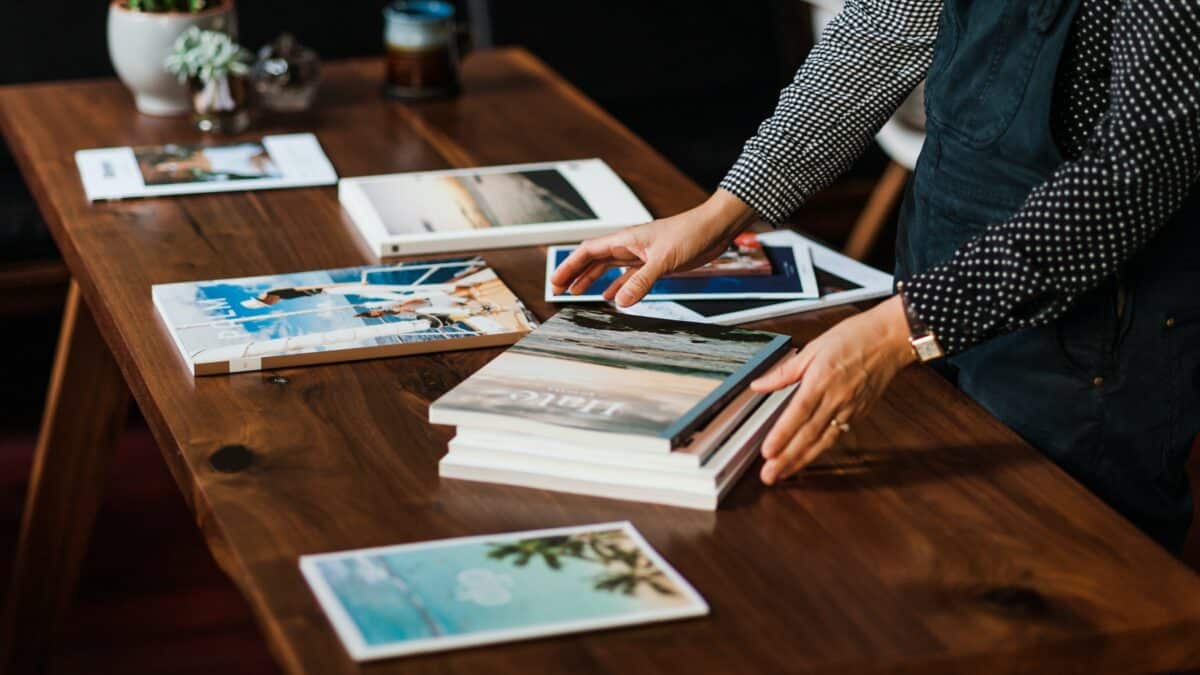 Marketing And Price Increase Strategies For Publishing Companies 📰
What makes a publishing business successful? When answering this question, there are numerous factors to consider. Some would argue that it is its ability to adapt to changing market conditions, demands, and rising production costs. Inflation has a massive impact on the publishing industry. Due to paper shortages, labour issues, and shipping difficulties, publishers are finding it hard to print as many publications as they want to. In this regard, we are seeing price increases and changes in marketing strategies among publishing companies.
---
>Download Now: Free PDF Future Proof Your Pricing Strategy
---
The problem is, though, just like in other industries, publishing businesses have the tendency to opt for cost-based price increases. The issue with this approach is that it further pushes organisations away from actually addressing their customer needs and providing valuable offers that are actually profitable.
In this article, we are going to discuss how Australia's leading publishers are implementing price increases to offset rising costs of production. Then, we evaluate their marketing strategies for publishing companies to determine the likely outcomes. Will it lead to profitability or are their efforts in vain? We argue that price increases should not be solely motivated by costs. Instead, pricing managers must rethink their overall business strategies and strive to be more customer-focused.
At Taylor Wells, we believe that the efficiency of publishers depends on their ability to adjust their publication strategies according to their readers' needs and values. By the end, you will know how the most effective marketing and pricing strategies for publishing companies' long-term sustainability.
Effective Marketing And Price Increase Strategies For Publishing Companies
Inflation affects all industries. Because books and other printed media aren't universally regarded as necessities, shifts in their pricing rarely make headlines like rising commodity prices do. Despite this, the publishing industry is one of the most heavily impacted by inflation. What are some of the consequences for publishers?
How does inflation affect the publishing and print media industry?
Inflation has a massive impact on the publishing industry. When it comes to books and newspaper, this appears to be primarily related to the cost of paper. Unfortunately, businesses have been facing rising paper costs as a result of lumber supply chain issues, labour shortages, skyrocketing electricity prices, and rising shipping costs.
In fact, the cost of paper has risen by 10% to 12% in the last few years. Consequently, various executives are planning, if not already implementing, strategic price increases and changes in marketing strategies among publishing companies which include redesigns to their editorial strategy. 
Why do print media companies need to increase their prices as part of their marketing strategy?
The publishing industry has been increasingly confronted with challenges. This includes shifting demands, unpredictable revenue, technology change, and intense competition. The recent increase in inflation is only making matters worse. Businesses must eventually recognise that strategic implementation of price increases can alleviate their difficulties.
Price increases can help improve branding strategies, highlight value propositions, and offers an opportunity to influence price sensitivity. 
This entails selecting the appropriate products for a price increase. Using sophisticated value-based and customer-focused pricing logic across all products rather than cost plus markup. Following up on customer responses – both verbatim and price sensitivity data. Market and customer intelligence is fed back into all price increase decisions and constantly tweaked, iterated, and improved.
The issue is that many publishers still have a cost-based culture, which means their prices are not based on value. This stifles growth and eliminates the possibility of strategic pricing. What should they instead do?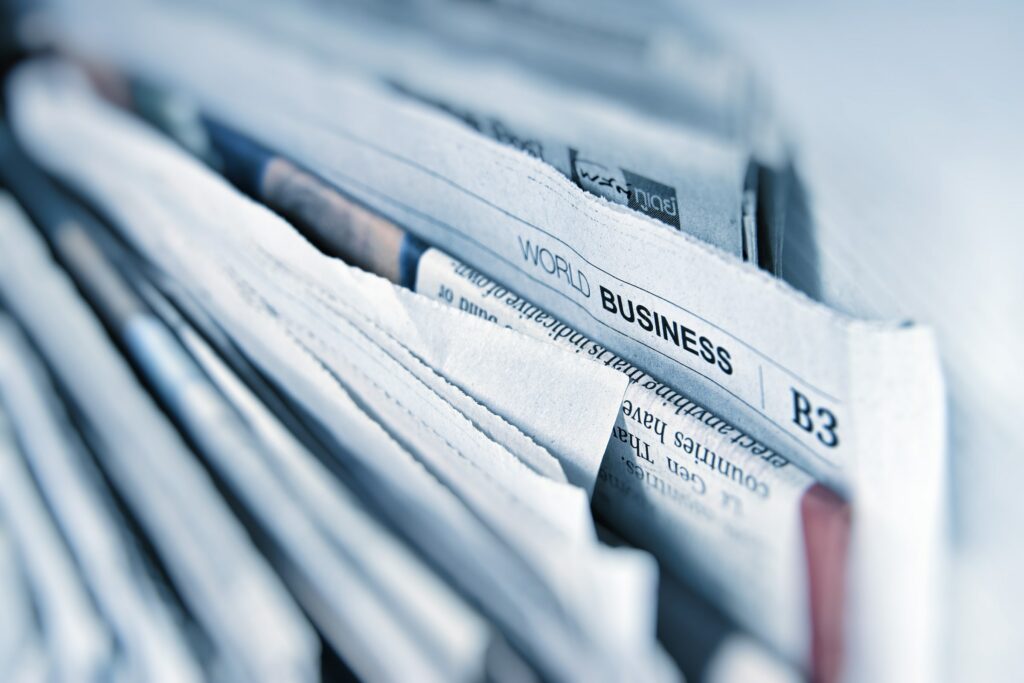 Discussion On Marketing And Price Increase Strategies For Publishing Companies
The high cost of materials and production, combined with retailers' ability to discount, means the margins on printed media are small for many publishers. These prompted some presses to pre-emptively explore printing on cheaper and thinner paper, postponing reprints for older books, and publishing fewer titles.
As Australia's largest print publisher, News Corp, for instance, is one of several local media companies facing greater financial pressure from rising costs, limits on the amount of paper it can use, and a weaker advertising market.
News Corp also owns The Australian, as well as cable TV operator Foxtel and streaming services Kayo and Binge. It raised the Saturday and Sunday cover price of the tabloids by 50 cents to $4 a few months ago. Weekday editions are $2.50. In comparison, The Sydney Morning Herald, The Age, and The Australian each cost $4.
What's the current trend in newspaper marketing and price increase strategy?
The consequence is that News Corp will raise the cover price of its metropolitan tabloids across Australia substantially as it prepares for an ageing print readership and a weaker advertising market. There are also plans for a major redesign of the print editions of The Daily Telegraph, The Herald Sun, and The Courier-Mail as part of the changes.
The redesign could signal a shift in editorial and marketing strategy. However, it is more to combat declining print circulation figures and to generate revenue to offset print costs. The new layout could include shorter, smaller headlines and smaller fonts, indicating the use of lesser paper for more words.
How can publishers benefit from a new editorial format coupled with strategic marketing and price increase?
Strategic pricing means that publishers will not simply raise their prices to cover the rising costs. This entails doing price increases in a customer-focused manner. For example, by announcing format changes, publishers can demonstrate to customers that they are willing to continuously innovate and improve the reader experience.
Customers are well aware of rising costs, and companies respond by raising their prices. As a result, when increasing prices, publishers should give the impression that they are still providing the same value. It is critical to explain to readers how paying more will benefit them.
Quality-related customer value revolved around several researched and proven value drivers. Things like captivating content, high-quality printing, precise and clear font styles and sizes, and so on. The question is, are Australian publishers implementing the right changes to their publication formats? Is it aligned with the price increases and the perceived value of readers?
Implications Of Marketing And Price Increase Strategies For Publishing Companies
Consumers are increasingly turning to online shopping and digital content consumption. This is also true for readers. Many people regard it as a more convenient method of media consumption. Phones and tablets are simpler to carry around. You can even save multiple books at once, for example. Unlike physical copies, which can take up a lot of space, gadgets are easier to have around.
If publishers insist on raising their prices, they must provide a compelling reason for readers to prefer and value printed copies. Note that the real issue for companies that implemented failed price increases isn't the price increase itself. It's a misalignment of pricing and value. How might editorial and pricing changes help publishing companies?
News Corp. and others' initiative appears to be a good one as long as they back up their price increases with value propositions and continuous product and offer development. Customers may be turned off even more if their layout changes only make their prints more difficult to read, combined with the price increase. Nobody wants to spend money on a paper that has limited content and is hard to read.
Publishers, from small to medium to large ones can benefit from having a skilled pricing team.
Our findings show that with the right set-up and pricing team in place, incremental earnings gains can begin to occur in less than 12 weeks. After 6 months, the team can capture at least 1.0-3.25% more margin using better price management processes. After 9-12 months, businesses often generate between 7-11% additional margin each year as they identify more complex and previously unrealised opportunities, efficiencies, and risks.
Moreover, our findings also show that when a business builds and embeds commercial capability across the business; bolstering its internal pricing skills and capabilities to build a sustainable pricing system, it can generate at least 3-10% additional margin each year while protecting hard-earned revenue and volume. This is at least a 30-60% profit improvement straight to the bottom line.
---
〉〉〉 Get Your FREE Pricing Audit  〉〉〉
---
Bottomline
A successful publishing business can be described in a variety of ways. For example, they have good planning and organisational skills, as well as the creativity to come up with new ideas for the publication and, of course, the ability to develop business strategies.
Publishers who can balance price increases with innovative and valuable offers are likely to succeed in this time of high inflation and declining demand for printed media. Price increases implemented in conjunction with changes in marketing strategies for publishing companies, redesigns and tweaks in editorial strategy are beneficial efforts as long as they contribute to providing more value to readers.
---
For a comprehensive view on maximising growth in your company, Download a complimentary whitepaper on Future Proof Your Pricing Strategy.
Are you a business in need of help aligning your pricing strategy, people and operations to deliver an immediate impact on profit?
If so, please call (+61) 2 9000 1115.
You can also email us at team@taylorwells.com.au if you have any further questions.
Make your pricing world-class!