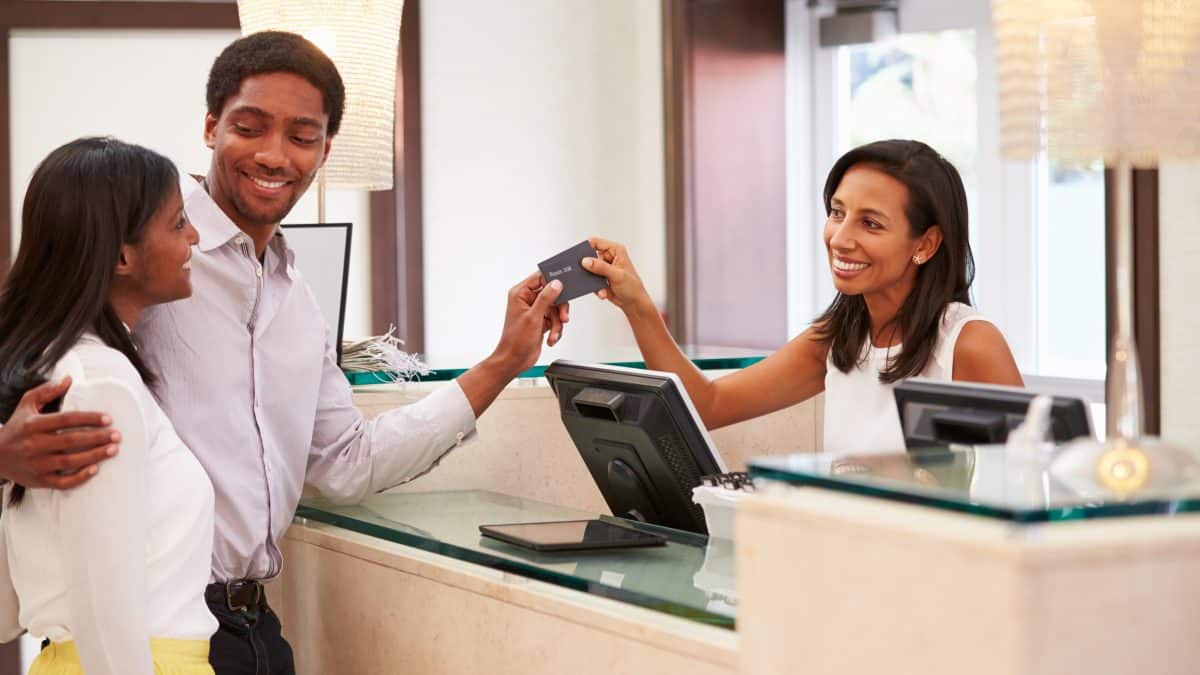 How to Price a Hotel Room Without Losing Money Or Overcharging? 🏨
How to price a hotel room without driving the guests away?
---
>Download Now: Free PDF The Best Method of Winning More Customers
---
How to price a hotel room without losing money on a room? What's the difference between revenue management and yield management? And, when should you introduce yield management to price a hotel room?
Hotel rates always seem to change, don't they? As consumers of hotel rooms, we're now completely okay about hotels changing the prices for their rooms day by day (or even in real-time for some hotels).
But do you know why?
Why are hotel prices so high during the peak season?
Why are you being charged 20-30% more for a room you stayed in only a month prior?
And why are hotels offering us give-aways, points, discounts and 'package deals' on a daily basis?
Well, read on… we're about to share the secrets of hotel pricing (and more) in this article.
How to Price a Hotel Room Using Revenue Management Hotel Pricing
Revenue management hotel pricing is an important part of hotel pricing strategy. It can accurately anticipate the guests' criteria based on their usage rates and choices. But also it can track consumer demand to re-position prices competitively in the market without the risk of over or under capacity.
Why is revenue management hotel pricing different for other industries pricing? Well, they use dynamic pricing much more than other industries. What's more, they have revenue managers, teams and systems to help them decide on when to increase or decrease prices; and distribution strategies during a particular time (or price cycle) for maximum profits.
Simply stated: "Selling the right room, to the right client, at the right moment, for the right price, through the right distribution channel, with the best cost efficiency".
In the hotel business, there is no common fixed price for rooms. Indeed, it all depends on factors that build demand and balance capacity.
Okay, let's go into the pricing schemes of hotel management to understand more.
How to Price a Hotel Room at the Right Time
In the hotel industry, it is essential to get the right data on different factors influencing demand. Things like: the weather, peak seasons, spending habits of guests, preferences, values, rating of the hotel. Even data on crowd events are analysed by hotels to determine the right room price for different customers.
Data on demand gives pricing and revenue teams a good insight into how to optimise room capacity at the best price. They'll also look at current and past sales history too. For example, if the Superbowl is playing in a particular city, past history of the hotel during the last Superbowl can anticipate what price to set and the accommodation needed for sports fans staying at the hotel.
Revenue Management tools give revenue managers additional insights which increase their sales and revenues. They don't rely on second-guessing. No. The hotel industry uses data-driven insights to set and manage price for their hotels' rooms to cover their costs adequately; and more importantly, drive profitable sales and create memorable experiences for customers.

Price Strategies for Hotels
This is largely based on demand. It will look closely at whether demand is at its highest or its lowest. Forecast strategy focuses on supply and demand drivers.
This means providing a steady rate for the same room for all accredited hotels. Consequently, it gives a price range for the guest to decide.
This is when the hotel offers a room at different rates to different kinds of guests. When a hotel uses segment pricing they want to implement differentiated pricing to different customer segments i.e., like coupons, special offers or different levels of room discounts.
Discount Codes to Prompt Direct Bookings
This is when discounts are awarded to future bookings for directly booking a room with the hotel rather than booking from an online booking website.
This is when hotels provide additional services with extra costs besides booking the room i.e., bundled price options, promos.  Moreover, this helps to optimise the profits in one booking.
Duration of Stay Strategy (DOS)
As it implies, this is based on how long the guest is staying. If the demand for the room is high, a limit is imposed on how long a guest can stay. If low, the hotel can give discounts to entice the guest to stay longer.
This is when a hotel charges a full or percentage fee for cancellation – generally after stipulating in the agreement that fees will apply if the guest cancels the reservation 24 hours before check-in date. They also generate substantial revenue from charging customers higher rates when they opt for a flexible cancellation policy.
Upgrading or transferring to a better view or room is very effective in raising revenues. Therefore, getting a better room means paying more.
Like upselling, the guest is enticed to buy more amenities on top of what they've already purchased.
Outstanding Review Management
Nothing like good reviews for the hotel to bring in more guests. When the reviews are good for the hotel, they know they get better services than the other hotels. As a result, the guest expects the best the hotel has to offer. Particularly, quick response to the guests' demands is key to good hotel reviews.
How to Price a Hotel Room Using Yield Management Hotel Pricing
Though yield management is a similar concept to revenue management, it is important to realise that yield management differs because it concentrates on price and sale volume during a peak in the price cycle. In the hotel business, yield management is applied when hotels are selling the rooms at separate prices because of an upward trend in the price cycle. In addition, they'll also compare rooms sold the previous year and how to analyse the demand for the rooms at this point in time to double-check price points.
Yield management has two parts:
Room-inventory management assigns various types of rooms according to demand-supply
It also looks at the right price for the room in different scenarios.
How to Price a Hotel Room using Dynamic Pricing strategy
Dynamic pricing is based on a fluid pricing structure and is used mostly by e-commerce, aviation and energies industries. Unlike a fixed pricing structure, dynamic pricing is a strategy that continually adjusts prices in real-time in response to actual supply and demand.
Using dynamic pricing for hotel pricing, helps revenue manager move prices according to key demand drivers. A key demand driver for hotels is weather and another is seasonality. Hotel rates change according to seasons, weekly and monthly demand shifts including days and hourly rates. With the right dynamic pricing software, hotels balance supply and demand between little and bigger room rates.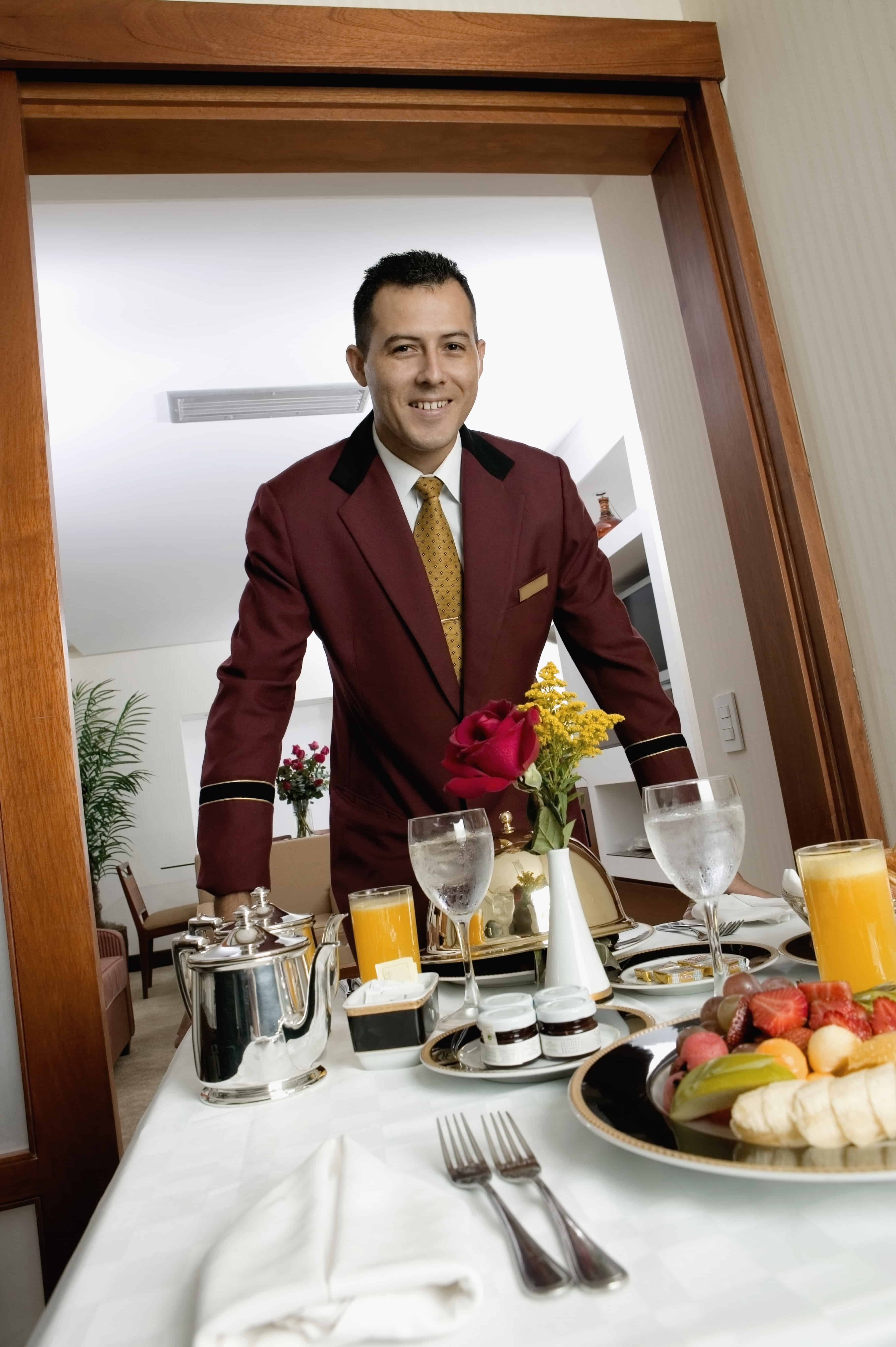 Benefits of dynamic pricing:
Optimises profits from each guest

Will eventually find the right price matrix suited to your hotel
Achieves flexible rates according to demand, cost and volume shifts
Implications
The hotel industry is constantly evolving; which means management must find new ways to generate real value for its customers, including advertising to stay ahead of the competition.
How to price a hotel room depends on several factors. Namely, forecasting when the demand is high or low – a top goal for revenue managers.
New technology can help the hotel business to improve their pricing and revenue management strategies.
---
〉〉〉 Get Your FREE Pricing Audit  〉〉〉
---
Conclusion
A number of factors go into finding the right hotel pricing. No two hotel pricing structures are the same.
A hotel's goal is to optimise revenues and balance capacity. Thus, finding the right strategy requires great teams, data and technology to implement the best pricing plans to maximum profits.
Click here to access your free pdf guide on driving pricing strategy in your business.
---
For a comprehensive view and marketing research on integrating a high-performing capability team in your company,
Download a complimentary whitepaper on How To Maximise Margins.
Are you a business in need of help to align your pricing strategy, people and operations to deliver an immediate impact on profit?
If so, please call (+61) 2 9000 1115.
You can also email us at team@taylorwells.com.au if you have any further questions.
Make your pricing world-class!