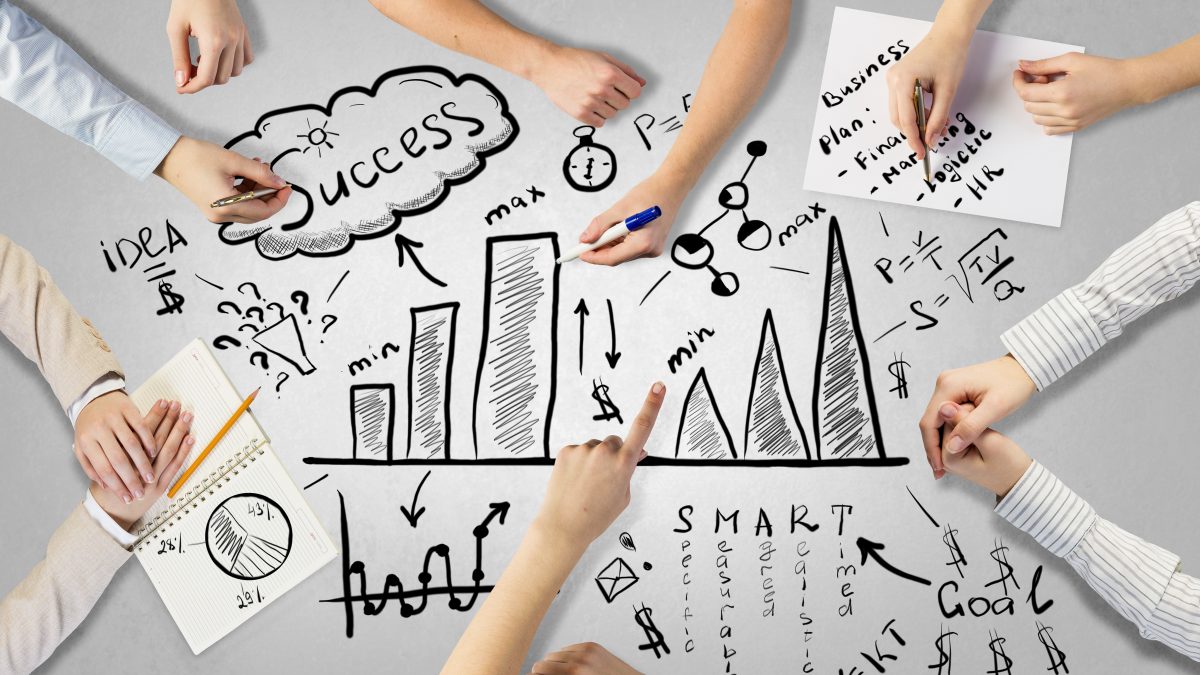 Revenue Pricing Model: How to Build A More Profitable Revenue Model? (infographic) 📈
Does your current pricing and revenue model incorporate the number 1 driver of value 'risk' to drive profitability for your business and your customers' businesses?  
Do you have a high-performance pricing team capable of developing sophisticated, risk based-pricing models to create more profitable business and revenue models?
More often than not, the answer is no.
Companies just do not have the pricing capabilities or resources to identify and capture all the benefits of risk-based pricing. As a result, it takes specialist pricing skills and capability to identify, quantify and capture the full value of a changing business model.  
Teams continuing to use cost-plus pricing and basic financial metrics are just not going to get the results you are looking for. 
To be a price leader in your industry, you need to take your pricing and revenue models to the next way and do what trailblazers in your industry are doing right now: Build risk into your revenue pricing model.   
---
Table of Contents:
I. Revenue Pricing Model: How to Build A More Profitable Revenue Model? (infographic)
II. Pricing Model: Cost-Based Vs. Value-Based Pricing in B2B Organisations
---
---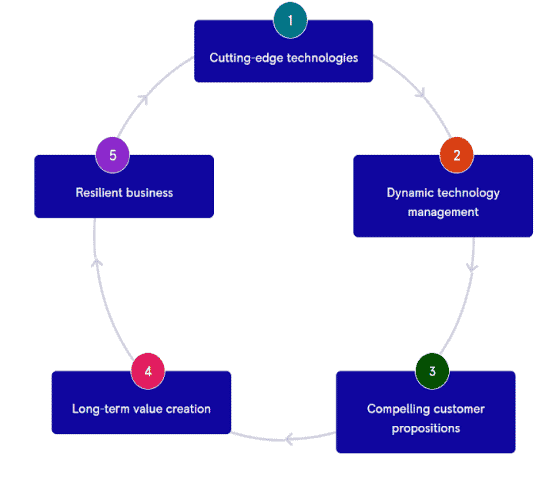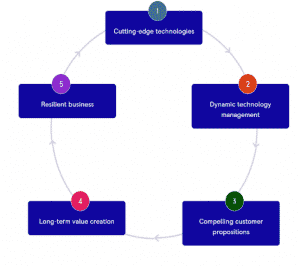 ---
Revenue Pricing Model: How to Build A More Profitable Revenue Model? (infographic) 📈
---
Recurring revenue model examples that challenge industry norms
Caterpillar

(equipment and product unit) for example, are now charging construction companies according to the amount of earth moved. 
Bombardier

(vehicle unit) are now charging their customers for maintenance according to miles driven to lower invoice prices. 
Rolls-Royce

(jet engine manufacturer) are now charging airlines a fee for every hour a plane flew. 
An asset sale model examples that challenge industry norms
MyFab

(furniture retailer) have removed large amounts of production and supply chain costs from their invoice prices. Thus, they only

produce and ship customers products directly from the manufacturing sites. There's no: retail outlets, inventories, complicated distribution, or logistics networks.
Some medical technology firms are

now implementing "unfulfilled volume" clauses in their contracts. In effect, discounts are now withheld if the buyer (a hospital, usually) doesn't reach the agreed thresholds in ordering.
Major advancements are happening in pricing and revenue management right now. In this article, I will discuss how pricing innovation can sometimes turn out to be more valuable and transformative than products or services. To which I'll name and describe the e-commerce revenue model of choice in your industry. Hence,  I'll take you through the Rolls Royce case example to show you how to create a more profitable revenue model as Rolls Royce did.   
I will argue that 'value' is found in 2 main places:
In the risks associated with creating, supplying, and consuming your products and services

In the process of addressing your customers' needs and solving their problems (i.e., value creation)
The contention here is that: Wealth and value creation resides, not in the product, service or even your processes anymore, but, rather, in your value chain and the outcomes you deliver for your customers. 
What is a Revenue Model?
A revenue model is a core element of your pricing architecture. Thus, it identifies what products and offers are generating profitable revenue growth and what's not working. It also provides you with key customer and pricing insights on how your customers prefer to buy from you. Its main role is generating profitable and constant revenue streams for your business without losing too much volume in the process. 
What are the components?
A well-defined revenue model includes the following elements:
Specific pricing methods to charge customers the right (or optimal) price

Payment terms to lock in cash at higher margins and drive customer loyalty 

Price metrics to suit customer needs (e.g., per unit versus a peruse pricing)

Commercial breakeven models to determine the profitability of transactions

Trackers to model risk (e.g., risk of purchasing from you and risk of not buying from you) 

Dashboards to identify, track and monitor customer buying preferences and value drivers

Price fences to segment customers

Price floors to cover variable costs

Pricing ceiling to measure current willingness to pay

Value engineering to predict future willingness to pay

Risk modelling to track customer pain points and needs

Dashboards to track the usual financial metrics (i.e., margin, revenue, volume, sales, discounts, elasticities etc)
Over the last 10 years, many different types of revenue models have appeared on the scene. Therefore, business model changes and platform businesses have created a lot of innovation in revenue management. Now, unlike 30 years ago, you have several different options for revenue models to choose from. 
Choosing the right revenue model for your business is very important: It's your way of extracting money from your customers. You need to choose a structure that suits your business model. You also need a revenue pricing model that will make it easy for your customers to buy from you. 
Remember: customers don't spend money when they find it difficult to buy from you.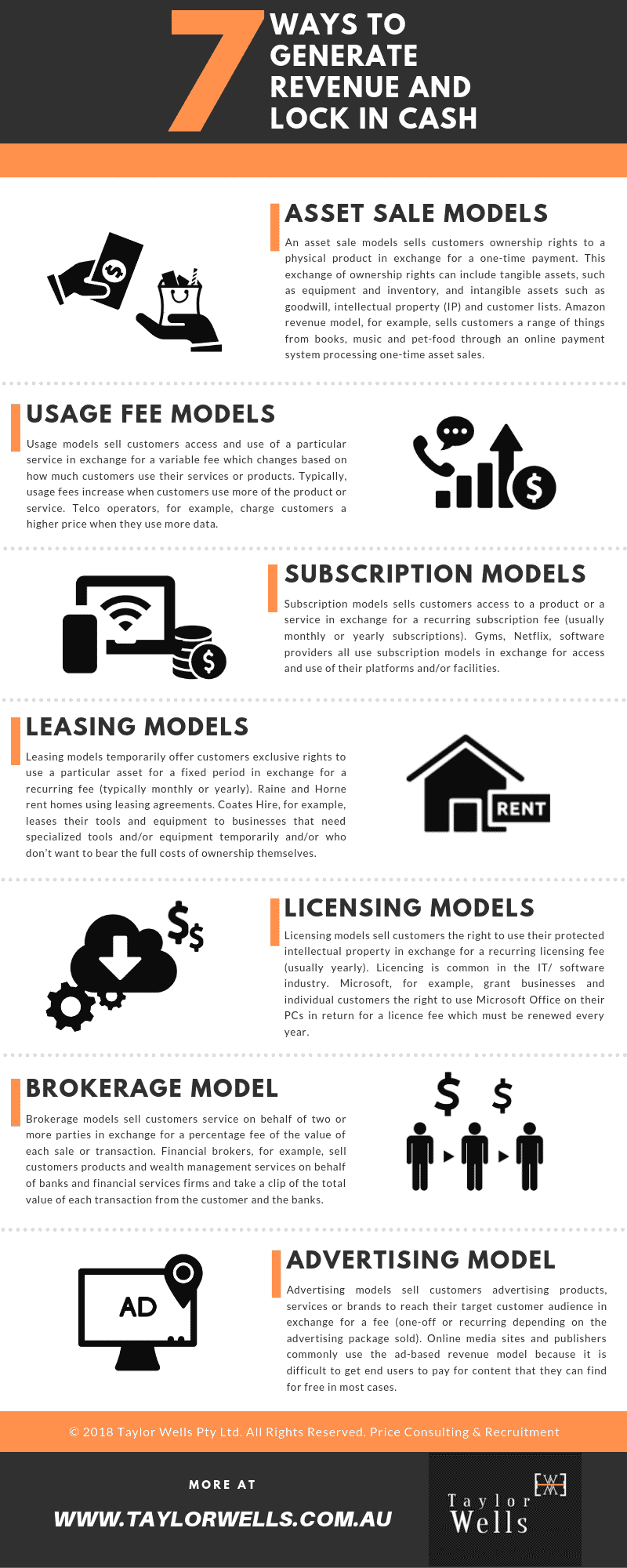 Here's a short overview of the 7 most popular revenue models you use to generate more revenue and lock in cash. What model could you see potentially working for your business model? What model would your customers prefer?  
 7 types of revenue model 
Asset sale models
An asset sale model sells customers ownership rights to a physical product in exchange for a one-time payment.
Usage fee models
Usage models sell customers access and use of a particular service in exchange for a variable fee which changes based on how much customers use their services or products.
Subscription models
Subscription model sells customers access to a product or a service in exchange for a recurring subscription fee (usually monthly or yearly subscriptions).
Leasing models
Leasing models temporarily offers customers exclusive rights to use a particular asset for a fixed period of time in exchange for a recurring fee (typically monthly or yearly).
Licensing models
Leasing models sell customers rights to use their protected intellectual property in exchange for a recurring licensing fee (usually yearly).
Brokerage model
Brokerage models sell customers services on behalf of two or more parties in exchange for a percentage fee of the value of each sale or transaction.
Advertising model
Advertising models sell customers advertising products, services or brands to reach their target customer audience in exchange for a fee (one-off or recurring depending on package sold).
Case study: Rolls Royce's new pricing and revenue model
Now, to get an understanding of how all these structures and revenue management components work together, here's a real-world example from Rolls Royce. 
More than 30 years ago Rolls-Royce, a manufacturer of aircraft engines, identified some major pain points in the industry. They found: 
Airlines customers don't like grounded planes because they lose lots of money

Buying expensive engines was very costly for airlines

Maintaining aeroplane engines was rife with risk 

Revenue pricing models were self-centred rather than customer-focused. 

Customers assumed all the risk  

P

rices were too high

Breakdowns and repairs were too frequent 
So how did Rolls Royce deduce all of this and correct the situation? Through ongoing and detailed customer value discovery. Starting with pricing leaders doing some detailed risk modelling and price analysis of their customers' needs…
Here's how it all unfolded…
Rolls Royce knew they had a problem, but they weren't sure what it was. Therefore, their customers were reporting that their engines needed quite a lot of maintenance and repair to meet international safety standards. A major complaint was inefficiency and unreliability. Customers were experiencing breakdowns due to engine problems which were grounding their planes for weeks.
The costs of downtime were just becoming too much for customers. Thus, when airlines bought a jet engine, they also had to pay large sums of money for after-care service and maintenance. Including expertise to fix the engines and any materials and parts.
The smaller airlines were the ones who were suffering the most of all: Small airlines were shorter on resources than larger carriers. What's more, they were struggling to cover the costs of repairs and breakdowns.
Buying from Rolls Royce at this point was putting airlines at great financial risk. So, Rolls-Royce decided to change its revenue pricing model and look at how they could incorporate risk-based pricing into the model.
How did they incorporate risk? Well, they started to design a very different type of service contract which charged customers for "power by the hour."
Unlike their old revenue model (an asset sale model selling the ownership rights of the engine), the new revenue model ('Thrust by the hour') enabled Rolls Royce's customers to pay them for an engine's flight hours. Thus, they no longer had to pay for the engine, repair time and materials. A huge saving.  
The new revenue model was a hit with airlines. Hence, it leveraged risk by transferring the risk of under-utilisation back to Rolls Royce. It removed the financial risk of downtime and product failure. What's more, their new pricing model motivated Rolls Royce to improve their performance, engines and maintenance processes because it cost too much not too change.
From here, Rolls Royce experienced a wide-scale business transformation.
How did airlines benefit from Rolls Royce new revenue pricing model? 
They only had to pay for t

he operating hours of the engines 

They're no longer obliged to buy the engines.

They're only invoiced for the maintenance and repair of the engine based on flying hours. 

Acquired a more efficient service which greatly reduced their costs

Better engines were acquired which massively reduce downtime

They could fly more jets which enables them to start optimising their prices based on value too. 
What did Rolls Royce get from aligning their revenue pricing model to the needs of their customers?  
In short: They got constant and profitable revenue growth.
For example, in August 2019, Rolls-Royce Power Systems business recorded a 6% increase in its adjusted revenue reaching EUR 1.78 billion, while adjusted operating profit grew by 20% to EUR 109 million, in the first half of 2019.
The company's revenue from services has also increased by 7% more than the traditional engine-related business, due to the 25% increase in the number of long-term maintenance contracts concluded and the increase in sales of replacement parts. 
How can you create a pricing and revenue model that aligns to your business and market?
Create sophisticated revenue models like Rolls Royce, Caterpillar, Bombardier.  Here are some tips: 
Analytics: Identify important customer information and data and work them into the revenue model.

Training: If you're not an online business, begin to train sales and other departments to understand risk calculations.

Strategy: Try to incorporate a risk-review in your price review process.

Human Capital: Start to invest in the right people. 

Scientific hiring: Look for better ways to hire skilled pricing leaders. You now need a pricing team that can work with the business and your customers to manage and build risk into your new revenue pricing model.
Conclusion
It's time to rebuild your pricing team to ensure your pricing transformation generates value for you and your customers. 
The risk of not having a world-class pricing team on board in 2020 has millions of dollars of cost associated with it.
---
〉〉〉 Contact Us for a FREE Consultation〉〉〉
---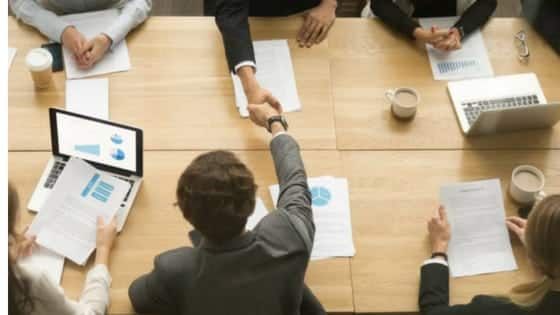 ---
Pricing Model: Cost-Based Vs. Value-Based Pricing in B2B Organisations 🍈
---
Click here to download the whitepaper.
---
〉〉〉 Contact Us for a FREE Consultation〉〉〉
---