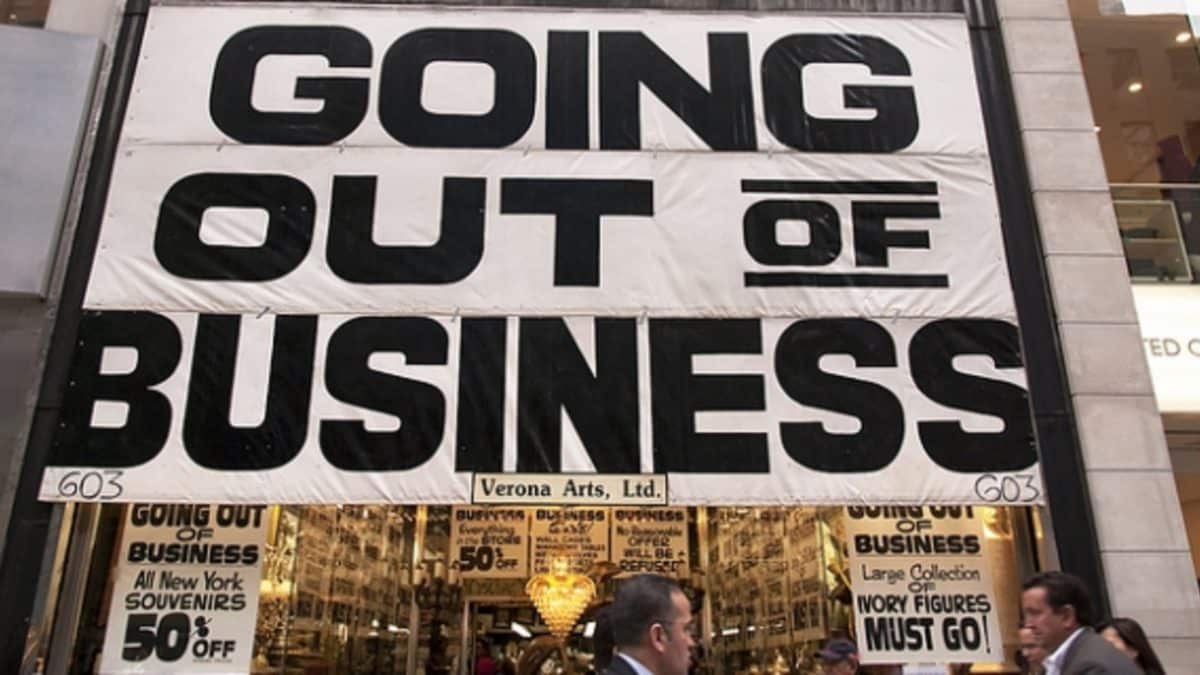 Is Retail Strategy Australia Dying On Its Feet 👣? The Reasons Why
Is retail strategy Australia dying on its feet? Every day we hear news of yet another major Australian retailer or manufacturer either: facing financial loss, making major staff cuts, dealing with service or operational issues or shutting down altogether. 
---
>Download Now: Free PDF The Best Method of Winning More Customers
---
With technology disrupting business objectives, many retailers have no choice but to rethink their pricing strategies to survive. Not just for the current year but for the coming years as well. The traditional brick-and-mortar retail business is struggling on its feet. A beacon of hope for many retailers is a well-targeted retail pricing strategy. But can they do it in time?  
Thanks to the success of Amazon's dynamic pricing strategy, other Australian retailers have been forced to take their marketing strategies in the retail sector and retail pricing strategies to the web. Many are struggling to keep their head above water because they haven't got the right retail pricing strategy to grow their share of the online pie.
In this article, we will talk about retail strategy Australia and how online retail being the future of retail pricing. We will also provide you with factors that will ensure a successful online pricing strategy.
We will argue that the solution to the online retail pricing problem comes down to shifting from cost-plus to value-based pricing, the best way possible.
At Taylor Wells, we believe that hiring a pricing team would be beneficial to manoeuvre through the future of retail pricing as they can surely help in the retail strategy to bring in more revenues.
By the end of this article, you will gain insights on how to become successful in your online pricing strategy. Also, have a better understanding that no matter how successful your business is, a shift from the business strategy should always be welcomed.
---
Table of Contents:
I. Is Retail Strategy Australia Dying On Its Feet? The Reasons Why
II. How A Customer Focused Pricing Can Transform Your Retail Business Strategy
---
---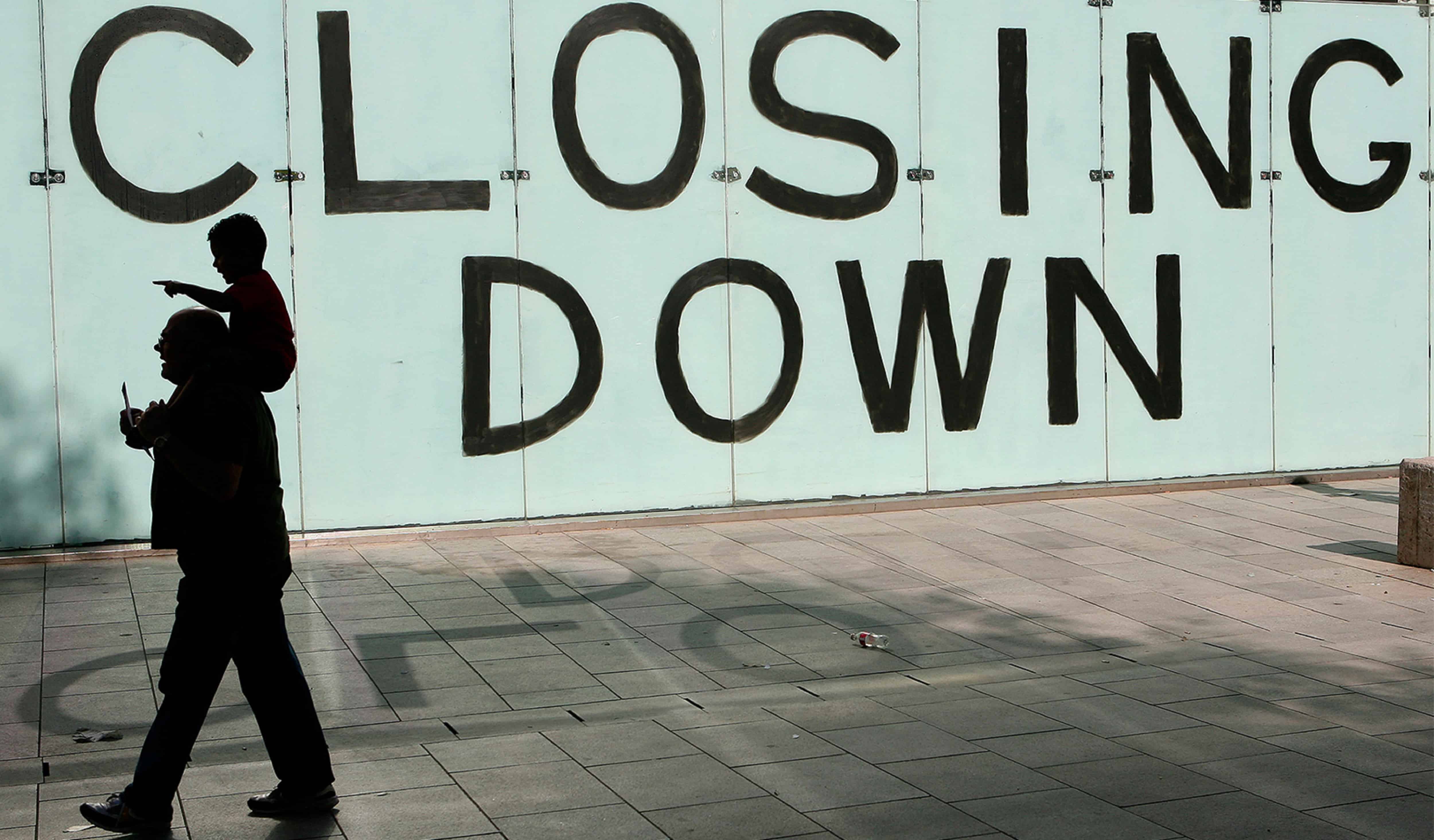 ---
Is Retail Strategy Australia Dying On Its Feet 👣? The Reasons Why
---
The Future of Online Retail Strategy Australia 
Online retail is the future of retail pricing and revenue management. Shoppers want online and are willing to pay for convenience and personalisation. Many Australians do not want to leave the comfort of their homes and want instead for their products and items to come to them with limited hassle. However, this puts many Australian manufacturers and retailers in a quandary: 
Are the Australian retail expansion strategy set up for online?
What's the right price for products sold online (pricing model)?
How should retailers charge different customer segments without cannibalising their in-store sales (revenue model)?  
Many Australian retailers are finding out the hard way that they can no longer use the old cost pricing methods, mark up to mark down tactics and blanket promos to win back market share or increase share-of-wallet.
Australians are living in a much more complex, fast-moving society than ever before. A simple market with one or two main competitors, price segments and customers segments are history. It's only going to get more complex from here. 
There are now multiple business transformations occurring across many industries and markets in Australia right now. These transformations have been triggered by: 
Intensifying competition/price wars
Changes in regulatory compliance 
Ever-changing consumers' demand
The solution to the online retail pricing dilemma comes down to moving from cost-plus to value-based in the best way possible. By this, we mean a world-class pricing team running a sophisticated pricing and revenue management system. A system set up to dynamical price across multiple price and customer segments using targeted pricing tiers and enticing revenue subscription models. 
Other factors that'll ensure a successful online retail strategy Australia:
Business planning

— a hastily made business plan will surely fail without proper research on market identification, projected sales, customers' desires, price range and operations. It should have a properly conceived marketing strategy, budget, short and long-range objectives. Not only that, you'll want to plan ahead for any future competition.
Capital

– "you need money to make money". A well-funded organisation needs sufficient capital to run smoothly. If the overhead expenses exceed the projected income flowing into the business, then it will surely fail. Find a balance between expenditures and revenue management.
Hiring

(underperforming team)

– ever heard of the adage; "one rotten apple can spoil the barrel"? The same is true in the workplace. An employee with a history of misconduct could influence other people in the workplace with their bad habits. Through peer effects, staff pick up those habits by social interactions from one another. 
Culture

– sometimes when a business has a culture that undermines its goals and aims it can become a hostile environment to work in. Hiring people who cover up their mistakes or weaknesses in order to win a job can derail the strategy. The need to have diversity, capability and innovative ideas coming out of your teams is what makes a successful retail strategy. 
IT data & systems

–

 If you want to find and grow the business you need better IT, data systems to find hidden margin and revenue opportunities. These opportunities do not come to you, you need to find them. Excel is not good enough. 
Talent management – Not getting the right person to do the job properly can ruin your goal. Retailers need to hire specialists to survive – from HR, finance, category, data, and customer insights. Take pricing, for example, not many people have the mindset, skills and aptitude for it. You need to change how you recruit and evaluate pricing skills before you bring pricing talent on board. You want to re-invent talent strategies to support digitisation. Without the right talent onboard you'll not be able to get the ROI from the strategy, systems, training and tools you've invested in. 
Strategic planning & transformation

–

Aside from anticipating what your customers want, you need to focus on the depth and scope of the changes. Re-format your internal policies and the whole company operations. Business leadership should not cling to past or current successes. It breeds complacency. It needs to be a continuous, never-ending process rather than a specific 'episode'.
The Danger of Complacency
"Status quo bias" is a cognitive preference to keep things the way they are. It is natural for us humans to want to stay in our comfort zone. Once we established our comfort zone, we ignore outside signals that threaten that comfort zone. This is also true for business, the feeling of complacency is stronger especially when we are at the top of our game. However, feelings of success can often prevent us from seeing the danger around the corner.
This is exactly what happened to Nokia company – who at one point thought no one could challenge them because they were the biggest manufacturer of cell phones globally. They became so confident that they'd remain number 1 in their market that they seemed to refuse to change their status quo. The result: they were caught flat-footed when newer and faster phone platforms were introduced to the market.
No matter how successful your organisation, even if you are on top of the competition,  a shift from the business strategy should always be welcomed. As Disney CEO Bob Iger would say, "The riskiest thing we can do is just maintain the status quo." 
Hiring a pricing team would be a great advantage to navigate through the fog of online uncertainty. They determine the proper competitive price and can help in the retail strategy Australia to bring in more revenues.
Implications
Retail businesses are no longer the traditional brick and mortar places they once were: Retail now exists in the digital world and your customers are avatars.
A pricing team would be a great advantage to place the right dynamic pricing methodology for the online retail strategy Australia. A world-class pricing team can help you drive your retail pricing system so you no longer have to worry about whether you're losing your hard-earned revenue and margin opportunities to your competitors (or indeed indifference). 
Predicting what customers want and value using Big Data and better tools will help you keep ahead of the competition. A great pricing team without any tools will not be enough to improve pricing or drive profitable revenue growth. Likewise, great tools with no team or an average pricing team will not generate the EBIT growth you hoped. You need both: A world-class pricing team driving a world-class pricing system in the retail strategy Australia.  
---
〉〉〉 Get Your FREE Pricing Audit  〉〉〉
---
Conclusion
The retail apocalypse is not the end of the business. Businesses, however, should prepare their teams for the future of business in the best way possible.  
Online retailers are proliferating every day, big retailers cannot bury their heads in the sand. They need better marketing, offers, pricing and member programmes to adopt new customers and at the same time retain their existing customers.
Technology is changing the way everyone does business. The disruption is forcing businesses to adopt new pricing methods. Hence, teams can no longer rely on old skills, knowledge or management practices to get by. 
---
---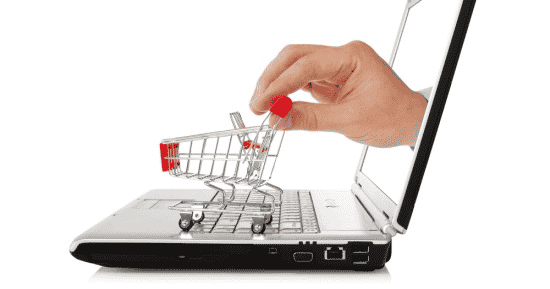 ---
How A Customer-Focused Pricing Can Transform Your Retail Business Strategy 📊
---
What is the retail business strategy of retailers post-crisis? Will businesses learn from this global crisis and be more resilient in situations like these in the future?
The retail industry is one of the most affected sectors of the global pandemic. The crisis has paralysed nonessential retail businesses. Uniqlo, for example, a Japanese clothing retailer has temporarily closed all 22 of its Australian stores. The stores closed on April 2 until further notice (however, their online delivery is still available).
There's also an increase in the number of retailers that are closing down. Big names such as Starbucks is planning to close around 200 stores all over Canada in the next 2 years. Aldo – the footwear chain – is entering creditor protection. And, Pier 1 – home decor – has shut down all of its locations and started its bankruptcy proceedings in the US. Certainly, there are many businesses around the world that were affected by the crisis, not only Australia, US and Canada.
Unlike no time before, then, COVID-19 and the ensuing economic disaster resulting from government restrictions have forced retailers to close their doors and suspend operations while struggling retailers are pushed over the edge into bankruptcy.
We ask: Can retailers stay afloat and how will they change their business features post-crisis? What retail business strategy that retailers can use after a pandemic? And will raising and lowering prices be enough to keep businesses going when consumer demand is low and people don't have the money to spend?
So, in light of the huge impact the COVID crisis continues to have on retailers' survival, in this article, we will discuss the key marketing and pricing challenges that retailers are facing in a pandemic. We will also discover the retail strategy australia that will help retailers win in post-crisis. We will argue that retailers that pursue a customer-focused pricing strategy are more likely to survive the crisis than retailers who apply the same old cost-plus and/or reactive tactical discounting strategy.
At Taylor Wells, we strongly believe that knowing the changing behaviours of consumers and patterns of shoppers will remain significant for retailers even after the crisis in terms of omnichannel strategy, multichannel pricing and wider business transformation.
Problems brought about by the pandemic to the retailers
The present crisis continues to apply pressures on supply, demand, and pricing. In many business industries from airlines to basic goods, factors like abrupt decrease in demand and an increase in price sensitivities are merging to drive down prices and destroy value.
A lot of customers, for example, are only buying on massively discounted items or only on promotions of over 30%+. Some businesses with lean operations and manufacturing are taking advantage of their low-cost positions and are driving the market down to rock bottom prices to win back market share. Smaller business, large slow-moving businesses, and independents are struggling to keep up with the excessive promotional discounting occurring across the board.
In other sectors, especially the ones providing essential goods/services such as shipping and groceries to medical supplies, demand has increased to levels that no one expected in early 2020. Consumer demand for high-value items has put upward pressure on prices. With some companies clearly taking advantage of spikes in demand. And many customers suspecting price gouging or unfair price rise actions.
In response to the global problem, many retailers appear to have made rash prices decisions during the recent crisis situation. In the first few months of lockdown, retailers were incredibly quick to drop prices and excessively discount to drive foot traffic. Many made the decision to move traffic to online with appealing promotions, better online experience and good, better best pricing. Some retailers like JB HiFi and online recipe delivery Marley Spoon have been successful; doubling their traffic and their revenue year on year. Others retailers, like J.C Penney (below) and Myer have moved too slow and/or have not thought through their omnichannel experience at all. In effect, driving traffic away with a bad online and brick-and-mortar strategy.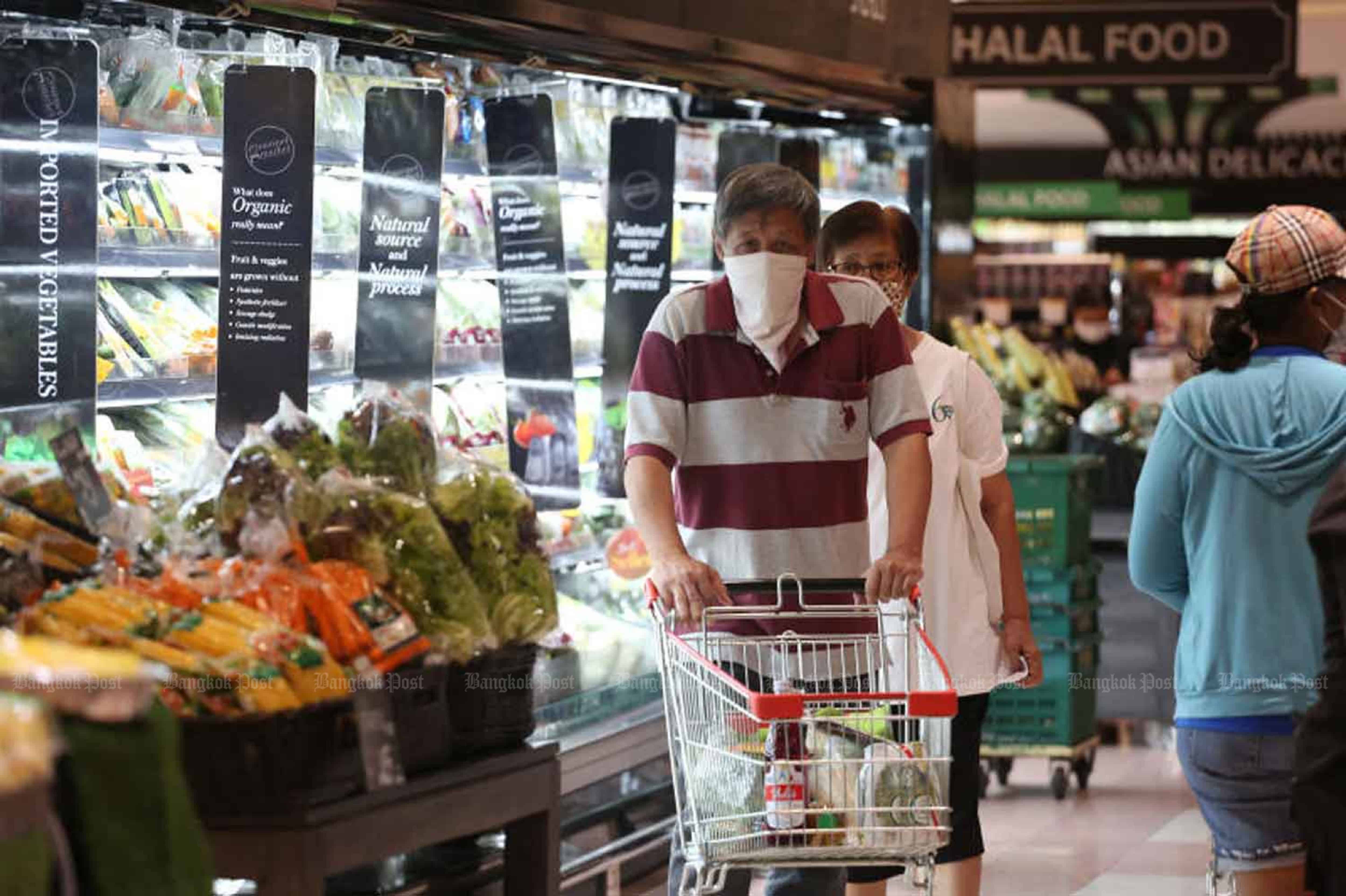 Retailers that closed down for bankruptcy due to the global crisis
J.C. Penney, a clothing retailer based in Texas faces various challenges – pricing, marketing, customer experience, financial, and business strategy. A successful retailer in the '80s who over the past decades have been experiencing declining sales and sizable debt. In more recent times, though, J.C. Penny was forced to close its stores because of the COVID-19 pandemic. The crisis forced the retailer to close all of its locations temporarily. Consequently, aggravating its sales decline and triggered the filing of bankruptcy in May.
The New York apparel company, J.Crew also filed bankruptcy on May 4 due to huge debt and declining sales.
Pier 1 Imports is another example of a business that closed its stores due to bankruptcy. Another big retailer planning to permanently close approximately 250 stores in the US and Canada this year is Victoria's Secret.
According to a new report, as many as 25,000 stores could shut down this year due to the coronavirus pandemic. A lot more going-out-of-business sales are expected in 2020; most stem largely because of erroneous and inflexible lease structures with shopping mall landlords who refuse to change their fixed cost plus rent per square metre pricing model.
A study shows, at the outbreak of the pandemic, 5 out of 34 major non-food retailers had negative cash flow. The mid-market fashion brands (compared to its value and luxury counterparts) have experienced around six times the number of net store closures. It is important, therefore, to have a retail business strategy and customer focus pricing system to avoid further closures from happening; and if at all possible recoup prior losses.
Change of consumer behaviour that created or accelerated trends in the retail store
How can retailers survive nowadays in light of the number of retailers closing their stores or halting operations because of government restrictions? Will the apparent use of online platforms last even after the pandemic? What kind of price premiums do online offer retailers compared to brick and mortar? What is the best retail business strategy in times like these?
There are five trends that were created or accelerated because of the impact of the crisis on consumer behaviour. This can give us an insight into next-generation retail strategy in Australia.
Shift to online shopping
The forced closure of physical stores and consumer anxiety about the coronavirus prompted consumers to shift spend to online channels. The rise in online buying, specifically for groceries and other essential categories is noteworthy. Many customers are highly likely to continue to buy both fashion, groceries online as long as the pandemic continues. Customers are also keen to see insurance, banking and other complex services being transferred to online for ease of purchase and price transparency reasons.
Safe shopping experience
Shoppers, now more than ever, desire heightened in-store experience matched with security on health and safety; and complemented by a swift, easy-to-use online experience. Retailers using touchless automation have an edge over their competitors. They face lower risk to customers, staff, and most of all, their overall operations.
Switch to value for money
It is likely that consumers will demand value for money across sectors in post-crisis downturn as household income reduces in some segments as a result of job loss or cut hours. An increasing number of consumers will be more price-sensitive and cautious in spending. Private-label sales at grocers and pharmacies are increasing in the essential categories. Pricing and promotion strategies of stores are emphasising value. The inverse is true too – there is a small niche of extremely wealthy and rich people who have increased household income as a result of the crisis. Price is not an issue for this highly profitable micro-segment or profligate spenders.
Reduce complexity in all activities
Business activities were simplified during the crisis. It provided a unique opportunity to challenge the entire cost base. In effect, reducing complexity and increasing flexibility and resilience in the business.
Switch in brands and stores 
Customers have tried new brands and stores as a result of the scarcity of products. In Asia and the United States, store and brand switching were observed due to some factors such as availability, ease of use, proximity and safety considerations. Thus, creating opportunities for new habit creation. However, this is less so in Europe.
How to Win in the Post-Pandemic World
Since customer behaviour has changed, retailers have to also think of a good retail strategy in Australia in order to survive during and after the global crisis. Here are five retail strategies that can develop customer-focused pricing.
Set the right prices and stop guessing and reacting
This is not the right time to aggressively raise prices on essential goods or services or excessively discount prices to push volume. All price actions should be justifiable, and all prices should be optimised to a rigorous dynamic price-setting system. In other words, set prices based on willingness to pay, economic and psychology value drivers and price elasticities. Don't guess, react or think it's wrong in some way to make a profit in a downturn.
It is right for businesses to make a profit in a downturn. This is when customers need more innovation, supply chain flexibility, and products and services that help them solve their problems. Is Chanel ethically wrong for charging the prices they do for their perfumes, handbags and shoes? Should Tesla only charge customers for the price of materials? Should you not charge for years of research and development, technical support or technical know-how? Of course, you should.
A business is in business to generate value for the business and its customers. There is no crime in making money while doing this. The point is, pricers need to ensure that every pricing action is profitable, ethical, legal, and customer-focused during a downturn. Customers have very little patience for unscrupulous businesses in an economic downtime. What's more, regulatory bodies tend to monitor prices much more closely during a downturn and will prosecute. For example, some Washington businesses were ordered to stop selling through Amazon.com or face lawsuits. They were found overpricing items such as protective masks, hand sanitizer, and similar items.
Reinforce trust in your customers.
Keep an eye on key customers' changing needs and defend them during their most difficult times. For example, a lot of technology companies with manufacturing overseas have found that the top buying factor for customers is supply chain certainty. Sales teams in turn have used this awareness to update customers with the latest supply-chain status and/or demonstrate their efficiency and expertise in this area.
As a result of supply chain value drivers, businesses have been able to both optimise prices and reduce customer concerns about supply chain failure. Some companies are offering some customers guarantees on the supply while others are offering incentives for loyalty in their customer agreements using primarily active rebate mechanics.
All of these 'trust-building' pricing techniques can help businesses to strengthen relationships with customers and reward loyalty. Over the past few months, many customers have learned that the lowest unit price does not always equate to the lowest total cost or even the highest economic value over time. But these learnings have only really come about recently when both suppliers and customers experienced the pain of supply chain issues together.
Build up value-focused messaging
The most competent retailer shows empathy and explains how much value they provide compared to the next-best alternatives. Businesses need to build a pricing team specialising in the latest pricing strategy and analytics to help them safely drive EBIT growth throughout the crisis without losing revenue, volume or margins.
Be flexible in pricing
Consider removing erroneous pricing restrictions like long-term lock-in during the downturn. This means providing temporary pricing or volume relief to avoid destroying long-term value. Alternatively, don't feel you have to offer customers highly discounted setups because this might affect your business' profitability during the recovery. Instead, consider the following: one-time promotions, flexible payment terms or other techniques such as non-monetary discounts, or optimised discounts that help build volume and providing flexibility for the future without eating into your margins.
Never assume that pricing can solve every demand problem
In times like these, consumers tend to be more risk-averse and in turn hold off on buying some purchases that they would have otherwise readily bought without much thought in lighter economic times. But, today, we all find ourselves in an unprecedented situation, and customers needs and wants have shifted in a very meaningfully way (as discussed above). Giving out free tickets to a show will not fill big-city stadiums. Just like slashing prices may not raise volume but can even unwittingly destroy value instead of building it.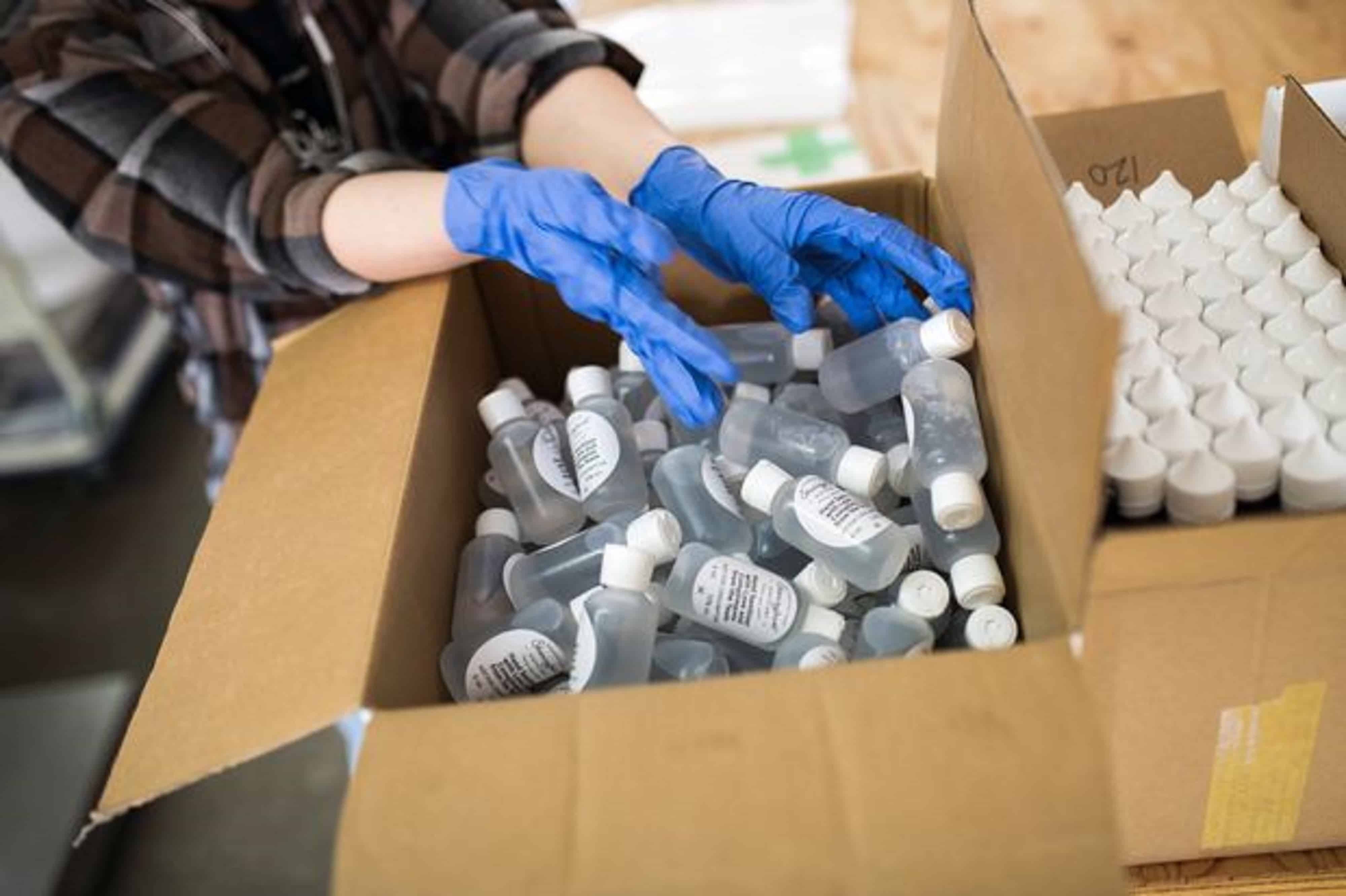 Discussion on Retail Strategy Australia
As the economic disaster resulting from coronavirus continues to spread and deepen globally, significant changes and challenges will continue to impact how we set and manage prices for our customers. These challenges are most apparent to retail stores, factories, in terms of changes in consumer behaviour, product demand, and logistics services availability.
Fashion, furniture, and electronics have also been hit hard, as consumers prioritise purchasing food and household supplies above other goods. Notable exceptions being Harvey Norman and JB Hi-Fi which are trailblazing examples of great pricing during a crisis.
Overall, one could argue that grocers and large supermarket retailers have an edge over the others during the crisis time. However, they also have a very high cost of operations to contend with; and difficulty managing suppliers to keep up with unusual patterns of demand; and a very restrictive everyday low pricing strategy. Everyone, post-COVID, then, must prepare for change: i.e., omnichannel shoppers, customer-focused pricing strategies and agreements and volatility in supply and demand.
IMPLICATIONS
During a crisis, it's not wise to drop prices and offer excessive discounts as this will only drive traffic away. It is best to consider customers' omnichannel experience and provide appealing promotions, better online experience and good, better, best pricing.
Retailers that don't have an online shopping platform must consider digital too. Bear in mind though that moving to an online sales model produces other challenges. Digital is not a silver bullet solution to all your problems. You'll need to get your operations, logistics for shipping and packaging products for delivery, invoicing and pricing all set up properly before you transition to digital.
The retail economy needs dynamic strategies and technology (such as using AI-powered automation) to drive traffic to the right channels. In effect, converting sales at the right price both for the business and the customer.
---
〉〉〉 Get Your FREE Pricing Audit  〉〉〉
---
CONCLUSION
To make the right pricing decisions in a crisis situation, we've discussed how retailers must take into consideration many possibilities and regularly reevaluate their pricing strategies in accordance with the market and their customers.
We discussed examples of perceptive retailers implementing both dynamic and value-based strategies in the market. Also, the harsh consequences of not thinking and planning appropriately for the new retailing world.
Overall, it is clear that the global response to this crisis has changed the dynamics between suppliers, retailers, consumers and landlords for good. Everyone knows that it's time to face that certainty and start adapting. However, a lot of retailers are still following old, well worn and fundamentally broken strategies. And there's likely to be yet another wave of retailers resorting to store closure or file bankruptcy.
At Taylor Wells, we believe that the retailers willing to take risks and try to innovate with science-based technology and automated processes are the ones who are most likely to succeed in the next generation of retailing.
Click here to access your free pdf guide on driving pricing strategy in your business.
---
For a comprehensive view and marketing research on integrating a high-performing capability team in your company,
Download a complimentary whitepaper on How To Maximise Margins.
Are you a business in need of help to align your pricing strategy, people and operations to deliver an immediate impact on profit?
If so, please call (+61) 2 9000 1115.
You can also email us at team@taylorwells.com.au if you have any further questions.
Make your pricing world-class!