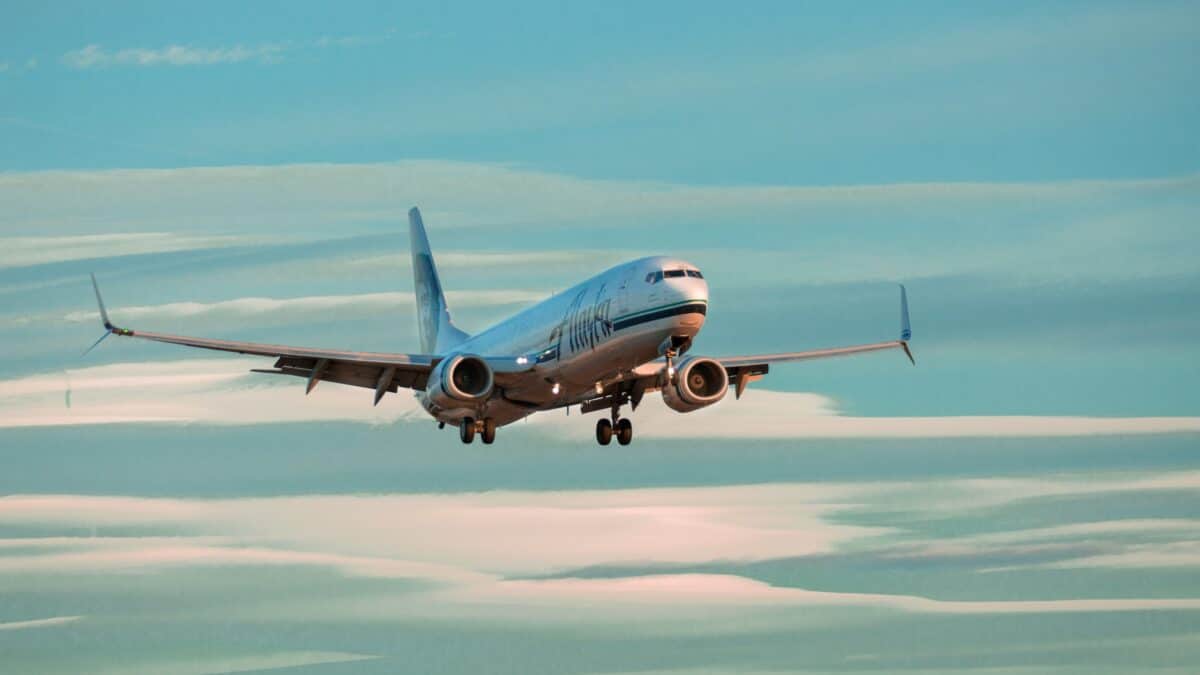 Why Drip Pricing May Not Be A Good Airline Pricing Model 📱
How airlines communicate their prices to customers is changing: Most travellers are now relying on mobile devices. And travel service providers, such as the airline industry have found an excellent way to capitalise on this opportunity. The airline pricing model is called "drip pricing." To recover from previous massive losses, the airline industry has used this strategy which allows them to secure more revenue compared to other methods. 
---
>Download Now: Free PDF How to Avoid Pricing Chaos
---
The problem is though, customers are not entirely keen on it. Some have even criticised drip pricing as a deceptive pricing strategy. Many don't like how the initial price displayed is actually not the final price after fees and hidden add-ons are added on top at checkout.
In this article, we will further discuss drip pricing as an airline pricing model, the pros and cons of using this method, why airlines are using it now, and how to implement it effectively. 
We argue that drip pricing is a sustainable solution for airlines as long as it is linked to customer value and follows laws and regulations. At Taylor Wells, we believe that by becoming customer-focused and implementing a value-based business culture, airlines can recover from their losses. 
Examining Drip Pricing As An Airline Pricing Model With Definition And Examples
Drip pricing is frequently used by airlines in their online airline pricing model and sites. It's referred to as drip pricing because it drip feeds customers hidden costs and fees through the online buying process. For example, it starts by highlighting to customers a competitively priced starting price without fees, and then gradually adds hidden costs and fees throughout the purchasing process – with the final price sometimes being considerably more than the initial starting price.
Drip pricing is a technique intentionally designed to draw a customer's attention to the initial starting price so that customers psychologically accept the price and move on through the online buying process. It assumes customers are more likely to accept the additional extras even though they may not like it at the checkout because they have already psychologically accepted the initial price. What are the pros and cons of this strategy?
Pros Of Drip Pricing As An Airline Pricing Model
1. Effective in attracting customers to undergo the purchasing process
Travellers often prefer to compare low initial prices across competitors rather than the higher final price. Especially when sales have not articulated the $ value of their offer to them. So for instance, with drip pricing, the initial price is almost always lower than the all-in price of a competitor. This attracts customers to make the purchase thinking they're getting a better deal.
2. Allows airlines to highlight the value of their offers and ad-ons
Drip pricing entails a step-by-step purchasing process. For instance, the customer sees an initial cost that just covers the airfare, without the baggage fees, and other requisite payments — which prices will be shown to the customer later in the sales process. This way, the airline can have the opportunity to present how valuable its offerings are and how they give customers the choice to choose the bundles they buy.
3. Can increase revenue
When customers add on extras like a checked bag, seat selection, and so on, the price they have to pay is much higher than the initial price they were attracted to. The difference between firms even narrows and sometimes reverses. According to the latest research, even as customers become frustrated with the lengthy process, they often halfheartedly accept fees have been added, feeling it will be too much hassle to start over and find another option, even if doing so would save them money. The end result: the company generates more revenue.
Cons Of Drip Pricing As An Airline Pricing Model
1. May frustrate customers and make them skeptical
One of the major downsides of drip pricing is that customers feel deceived after undergoing the whole sales process. For instance, they are initially presented with a certain amount of $ that they thought should cover the whole cost of their flight. But then as they click the "Next" button, they see another page for add-ons that they cannot refuse. Either because they won't be able to continue the purchase or the add-ons are extremely necessary. This actually diminishes customer satisfaction and trust.
2. May cause sales to decline
Despite its being a revenue driver, drip pricing can also lead to lower sales. For instance, customers may finish the purchasing process the first time, but after all that frustration with unexpected add-ons, they are highly likely to look elsewhere for price transparency for their next purchase. Others will return begrudgingly trying to work a broken pricing system. 
3. May lead to legal complaints as misleading pricing
There are two prominent airlines who have already faced legal charges because of drip pricing. A few years ago, Jetstar Airways Pty Ltd and Virgin Australia Airlines Pty Ltd were both found to have made false or misleading representations of airfares. The Federal Court has ordered Jetstar to pay a $545,000 penalty and Virgin to pay a $200,000 penalty for breaches of the Australian Consumer Law. So, why do airlines still use drip pricing?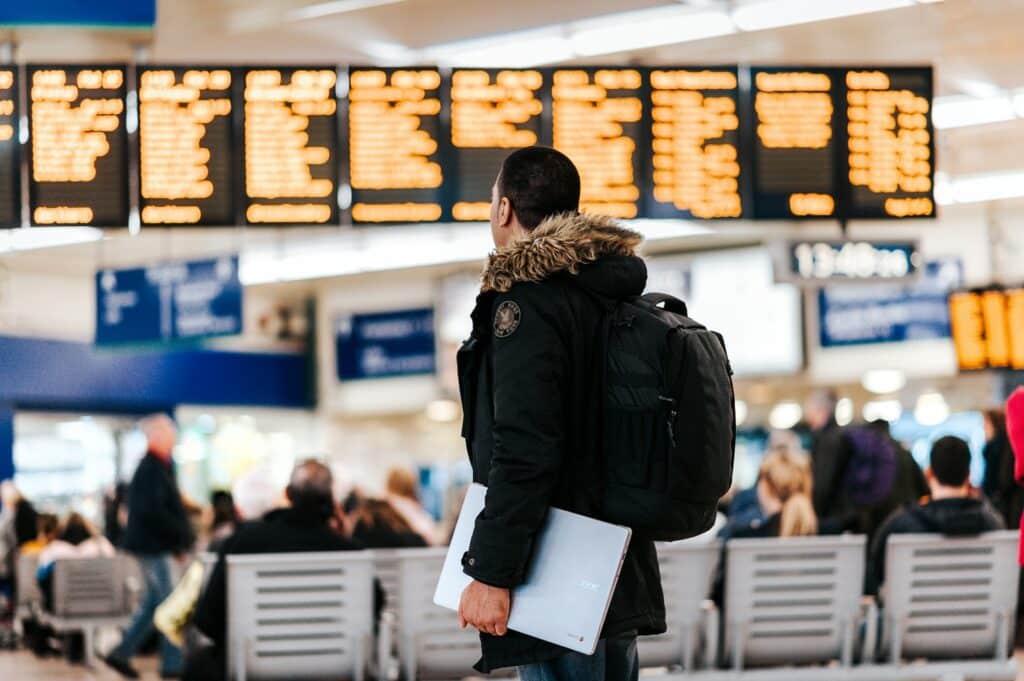 Discussion: How Does Airline Drip Pricing Model Work?
Drip pricing appears to be the most profitable strategy for travel at the moment. A recent Harvard Business School review also confirms that it is an effective sales tactic, both for confusing customers and driving up overall prices. According to the Bureau of Transportation Statistics, U.S. airlines collected $5.3 billion in baggage fees and add-ons alone in 2021, thanks to drip pricing.
The strategy is very prominent in all airline companies. In ads and when customers first log in to their websites, they show the lowest fares possible, then force the upsell during check-out for both seating and baggage. For instance, some carriers like KLM and British Airways will display the cheapest fare on long-haul flights with zero baggage. But the point is, there is no one doing long flights without any baggage. Of course, they'll have to purchase add-ons for their baggage. 
Current drip pricing methods alter pricing and payment mechanisms because in a way; it eliminates price transparency. Aside from being incredibly frustrating, drip pricing feels misleading. And although it's perfectly legal in many cases, airlines must still be careful so as not to face legal charges. We have already discussed before that the definition of "misleading prices" in Australia is still vague.
We believe that the airline drip pricing model becomes misleading and deceptive when airlines don't consider add-ons when presenting the initial price.
When using drip pricing, the advertisement should not give the impression the price displayed is the final price that customers are likely to pay. Thus, airlines can continue using this pricing approach as long as they are transparent with the purchasing process.
The airline drip pricing model is fair to customers when there is proper communication.
When they understand the value of the step-by-step process and the offer that comes with every stage of the buying journey. Instead of using tricks that customers perceive as deceiving, airlines should rather improve their pricing and marketing strategies to educate customers. Discover their value drivers to further make their offers more appealing.
Implications Of Airline Drip Pricing Model
How can airlines integrate value-based approaches to drip pricing? When airlines choose to employ drip pricing, the key is to keep customers from becoming skeptical. The Australian Competition and Consumer Commission (ACCC) is concerned with misleading pricing, so being open about the purchasing process can help. Make your e-commerce front-end website and payment interfaces more customer-friendly. Avoid irritating or confusing product pricing and service descriptions. Concentrate efforts on the value of purchasing what you are offering. Justifying the need for a step-by-step flight package purchasing process will also enable customers to comprehend the strategy. 
---
〉〉〉 Get Your FREE Pricing Audit  〉〉〉
---
Bottomline
Some customers say that the airline drip pricing model is sneaky or deceptive. They argue that businesses should lump all extras in the unit price and become more transparent. However when companies do this customers look at the line items and say it's too high. Hence, the right thing to do is to educate customers on the value of the offer which can be done through better marketing or price bundles or keeping best sellers at the lowest price possible. Increasing unit prices on the long tail of products that are relatively inelastic is also a good alternative.
---
For a comprehensive view and marketing research on integrating a high-performing capability team in your company, Download How to Avoid Pricing Chaos.
Are you a business in need of help to align your pricing strategy, people and operations to deliver an immediate impact on profit?
If so, please call (+61) 2 9000 1115.
You can also email us at team@taylorwells.com.au if you have any further questions.
Make your pricing world-class!