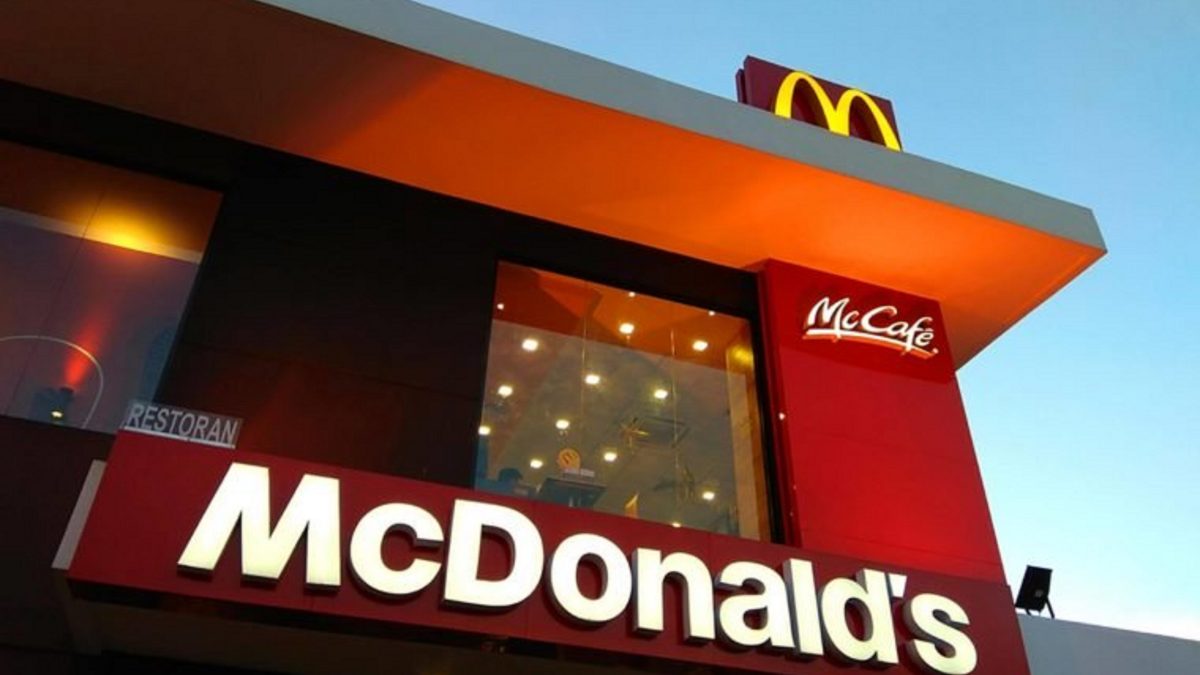 What's McDonald's 🍔 New Pricing Strategy? Pricing out of the Slump
What's McDonald's new pricing strategy now that the business is losing traffic year on year? Does McDonald's healthier menu options really give customers what they want – or should they be removed from the menu altogether? How well is McDonald's faring against newer, on-trend competitors like 'The Shake Shack'? Will its reputation for excessive, fat and Supersizing forever be a thorn in their side or can they transform and tap into the zeitgeist for healthier eating? 
---
>Download Now: Free PDF How to Drive Pricing Strategy to Maximise EBIT Growth
---
In this article, we will discuss McDonald's worldwide pricing strategy.
We'll be debating possible drivers for the slump in business lately for McDonald's Corporation and the steps they have taken to overcome them.
We believe that McDonald's company should:
Continue to listen to its consumers to change from serving unhealthy meals to more fresh and healthy alternatives. 
Drive a traditional business model to the ever-changing digital world.
McDonald's business model explained
McDonald's is a very popular fast food business with outlets operating all over the world. It started its operations in the sixties and currently serves worldwide chains across 30,000 restaurants.
McDonald's restaurant has a quality standard that serves its meals according to the food culture of that country within which they are operating. Which means it adapts itself to the food that is popular in that particular country. For example, in the Philippines, they serve rice meals with fried chicken or burger patties; Sweety con Nutella in Italy; Beetroot filled burgers in Australia; Poutine in Canada; McKroket in the Netherlands; Pancake Helado in Uruguay among other things.
The success of McDonald's since its beginning can be attributed to the customer service it provides and everyday low pricing (EDLP). Each restaurant wants to have a good brand image by giving quality food, good customer service and Everyday Low Prices that everyone can afford. In most of these fields, McDonald's has performed well and made its name. Known globally for a good quality Big Mac and Fries, young and friendly staff and price points that even a teenager can afford to buy.
Across the world, McDonald's has implemented store-level pricing – which means every store's price will be slightly different from the next. Pricing parameters are set by the global HQ in Chicago and price limits are set up there too. Guidelines and tactics are issued to each region. From here, price tactics and menus are sent out to individual franchisees who are free to move prices for all items and offers within a set range. 
About 75% of McDonald's Corporation is owned and operated by local franchisees. 82% of its revenue come from eight different countries which include Japan, Korea, Australia, France, Germany and the USA. Its success is owed to a good name and brand image in people's minds and hygiene cautions.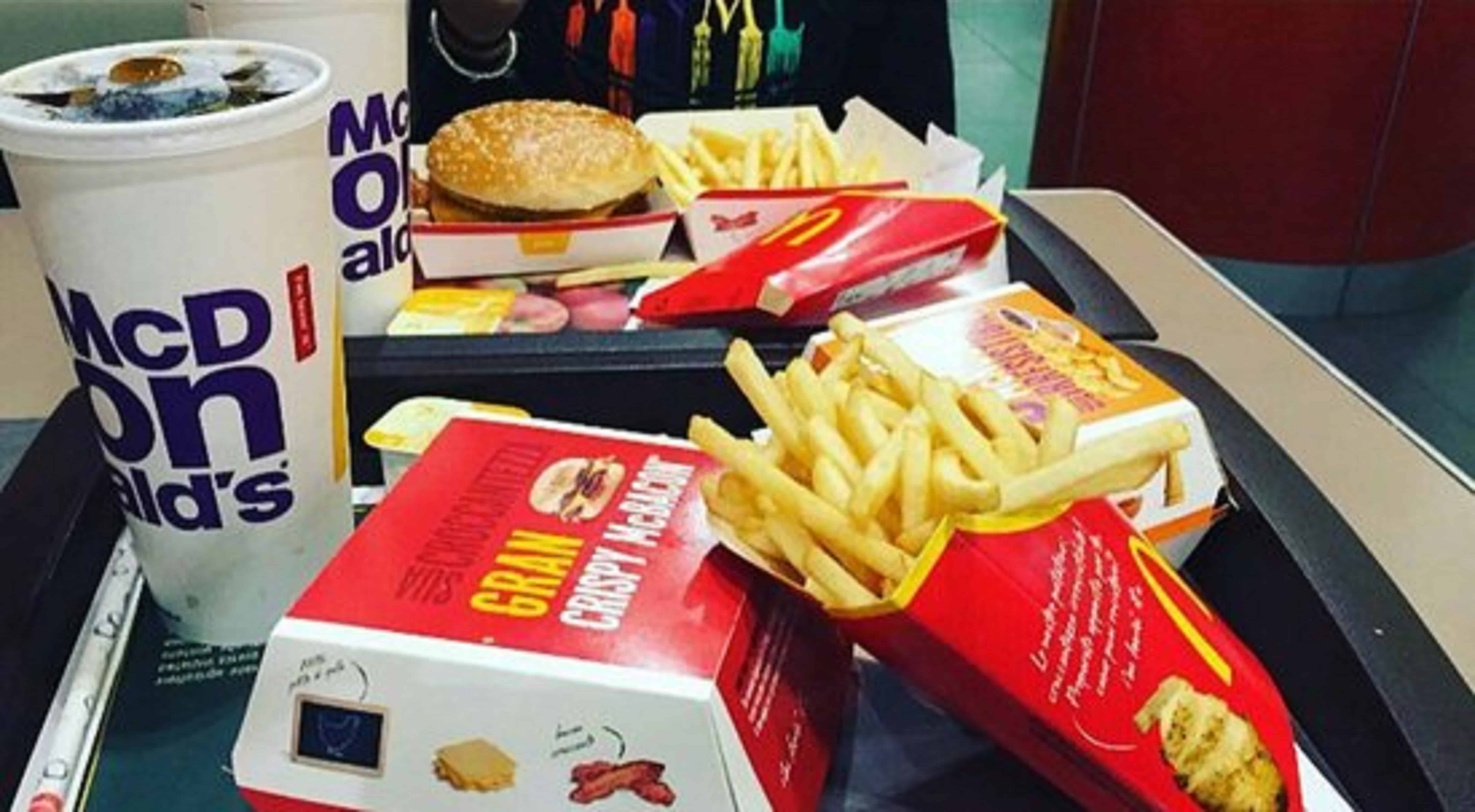 When did it all start going wrong for McDonald's? 
Remember the documentary film "Supersize Me"? It showed how unhealthy McDonald's could be for us if we'd only ever ate McDonald's meals. The film shows the result of then-32-year-old Morgan Spurlock eating McDonald's every day for 1 month. In this time, he gained 11.1 kilograms (24 lb), a 13% body mass increase, increased his cholesterol to 230 mg/dL (6.0 mmol/L), and experienced mood swings, sexual dysfunction, and fat accumulation in his liver.
The film documents how McDonald's can have a drastic impact on an average person's physical and psychological well-being. It explores the fast-food industry's corporate influence on behaviour, including how it encourages poor nutrition for its own profit.
It shocked the nation on how unhealthy fast food can be. More people linked McDonald's to the increasing epidemic of obesity and heart ailments. This created an instant slow down in traffic to McDonald's stores and made people think twice about ordering a McDonald's.
For the first time in McDonald's history, people started to see the fast-food chain may not have cared as much about them as they once believed. Also, doctors blamed McDonald's for promoting obesity in young children – something it has fervently denied.
Poor Waste Management
After this documentary, other investigative journalists became interested in McDonald's business model too. They found that McDonald's waste management practices were not precisely effective in terms of recycling either. There was a public outcry for McDonald's to reduce the waste from their restaurants and stop polluting the earth with polystyrene Big Mac boxes, straws and plastics. They quickly responded by changing to paper-based burger containers.
Surprise Development
Then in May 2019, after a few down years in sales, McDonald's reported a surprising development: They published a strong, 4.5% growth in the U.S. same-store sales in quarter one. They inferred that this increase in growth was related to an increase in traffic through their stores. Sadly, this wasn't the case.
In fact, their traffic declined at about the same rate it did in 2018. What was actually happening was a price trick – the average burger at the checkout rose by at least 6.5%. This price increase drove up more orders but fewer people were coming into the stores to buy burgers. 
McDonald's often blames slower service for the slowdown in sales and foot traffic, especially in the drive-thru. But the bigger picture could be down to individual franchisees' pricing themselves out of customer count. 
In fact, menu price increases rose 2% in the quarter. This lead to a significant profit (c.15% profit in that year) to McDonald's but at what cost? 
Too much choice is a bad thing
The problem with McDonald's new reconfigured dollar menu was that it gave McDonald's customers too many additional items to add to their orders. They found that the new menu have a counter-intuitive impact on consumers: i.e., the more added items in their orders, the lesser the traffic the stores received. 
In effect, McDonald's new pricing strategy brought more menu items and options to the menu to increase profits, but it also reduced sales volume. They assumed that the more items customers ordered or purchased the more money McDonald's would drive traffic, but it didn't and this was a problem because..
McDonald's thrives on multiple transactions to expand its market share and dominance. By adding complexity to their existing menu, they confused their customers and deterred them from buying. Unit sales went up as prices increased, which McDonald's would call a negative 'price cliff.' The upshot was  Mcdonald's had in effect lost significant market share and revenue as the result of a increasing prices across a bigger menu and this put their large and established business model  and network (with high operating costs) under risk. 
On top of this, individual franchise owners found that they could not easily increase the price of lower end meals. A large majority of their loyal customers were lower-income earners and would respond negatively to a price increase to Happy Meals. They also found that generic products like coffee were outperforming their keystone products like the Big Mac. This indicated that their whole menu pricing structure was no longer in date. Increasing the price of their premium items would put them at par with the fast-casual restaurants. Increasing the prices of the happy meals and keystone Big Mac would upset many of their loyal customers. They found themselves in an increasingly unprofitable price segment experiencing endless price cliffs (positive and negative).  
In the end, menu pricing for McDonald's restaurant is a tough act to balance, one which needs to be addressed sooner or later.
McDonald's global pricing strategy
With the film "Supersize Me" still fresh in the mind of the public, Mcdonald's decided to do away all the supersize meals and switch to popular healthy meals like the Fruit & Maple Oatmeal, Egg McMuffin, Southwest Grilled Chicken Salad and the Fruit 'N Yogurt Parfait.
The company is also scaling back its network and reducing the number of openings in emerging markets like China and Russia. It has also cut its annual construction budget to the lowest in more than five years as it opened fewer restaurants in struggling markets like the U.S., Japan and Australia. Which indicates that it's looking to build a niche in each region based on region differences and customer value drivers using dynamic revenue management and strategic price setting. 
The biggest challenge today, then is remaining relevant as a generational and regional retailer. Today's millennial have shifted consumer preferences and there are very distinct regional and cultural difference that drive purchase decisions.
For example, people have moved towards healthier, fast-casual places like Chipotle and Panera. They don't value the Big Mac and Burger Meal as much as they used to. They want something else but within the context of what they know…
To find a balance of McDonald's new pricing strategy and at the same time finding healthier alternatives, the management decided to go back to basics.
The burger giant reported a 21% drop in fourth-quarter earnings, faced a food-safety scandal in China and named a new CEO in January, tasked with finding a strategy to regain momentum.
Here's what we can all learn from McDonald's business model triumphs and mistakes:
Value-based pricing. Listen to your customers. Make a big effort into something that customers surely want and price accordingly. Don't invest resources on smaller things that they might like.
Focus on what you do best. Find the one thing that you do best and stick to it. 

Many leave out the one thing that made them successful in the first place, their customer base. Maybe the same is true for McDonald's?
SKU rationalisation through detailed product cycle analysis: Food analysts suggested dropping McCafe espresso drinks altogether. Critics said don't bother selling coffees because they don't even cover the costs of the electricity bill used by the machines that make them. 
Ranging: They also want to cut the number of Happy Meal options and eliminate the hard-to-make McWraps and other poorly performing menu items.
But the overall problem was segmentation: They needed to target a wider segment of the population. The Shake Shack model, for example, has done this well. A relatively new up-and-comer compared to McDonald's model, yet a business doing exceptionally well at attracting a wide, and younger crowd.
For instance, older fast-food chains like McDonald's advertise a lot on the TV while Shake Shack has taken to social media. The company is appealing to a younger customer base and developing a strong following online.
Another example is Coca-Cola: McDonald's beverage partner, which has been remaking itself for the past decade. Adding products like kombucha tea and coconut water as consumers migrate to less sugary drinks. It is betting on four new flavours of Diet Coke in sleeker cans with names like "Zesty Blood Orange" to help it hold on to soda drinkers a little longer.
Implications
McDonald's has been long associated with unhealthy fast foods. To change that perception they are switching to healthy, regional choice meals on sale to better serve the customers.
The new generation called the millennials is driving the fast-food giant to seek other platforms to advertise their products such as social media and revise their menus.
Listening more to their customers and 'strategizing' to their needs is the best way to revitalise its brand image.
---
〉〉〉 Get Your FREE Pricing Audit  〉〉〉
---
Conclusion
McDonald's business made the fast-food business such a lucrative industry: People wanted fast and affordable food on the go because of McDonald's new pricing strategy. Its efficient delivery service, EDLP and effective advertising have made it a worldwide brand. How long will this strategy work for them – we are yet to find out.
The switch to healthier meals is the right move to combat health concerns of the public. Yes, they may have experienced a setback when people began to switch to healthier snacks. Now, they're focusing on winning back share. And transforming their menu and their McDonald's new pricing strategy to find new segments and keep loyal customers. We are keen to learn what McDonald's will do next.
McDonald's continues to experiment with new methods of efficiently bringing food to the public. Innovations are something McDonald's loves to do. Finding new ways to increase efficiency and food preparation is what McDonald's looks for. Agile pricing and innovation are key to their future success. 
Click here to access your free pdf guide on driving pricing strategy in your business.
---
For a comprehensive view on maximising growth in your company,
Download a complimentary whitepaper on How To Drive Pricing Strategy To Maximise EBIT Growth.
Are you a business in need of help to align your pricing strategy, people and operations to deliver an immediate impact on profit?
If so, please call (+61) 2 9000 1115.
You can also email us at team@taylorwells.com.au if you have any further questions.
Make your pricing world-class!