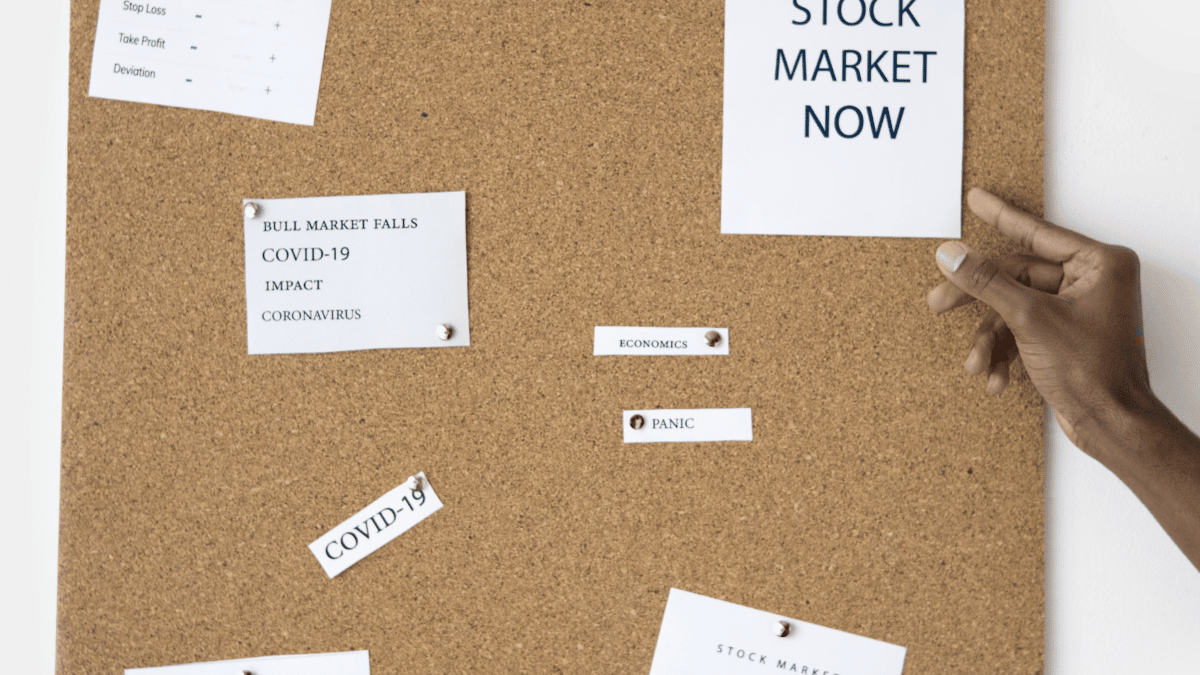 How Companies Can Deal With The Effects Of High Inflation And Prices 📱
As prolonged inflation rises all over the world, many industries are struggling to cope with the Covid-19 pandemic's economic damage. More companies are facing staff shortages, component delivery delays, and high costs due to supply chain issues. As a result, it has eroded margins of up to 10-15%. So, how do you deal with the effects of high inflation? How do you achieve price stability as a business amid inflation? More importantly, how does inflation affect the price of goods and services?
---
>Download Now: Free PDF How to Drive Pricing Strategy to Maximise EBIT Growth
---
The current consumer price inflation around the world soared about 7%, meaning it's the highest peak in four decades. Since the 1990s, the Reserve Bank of Australia set its inflation target at 2-3%. But the pandemic has pushed this further with labour shortages, supply chain disruptions, and high oil prices. According to recent statistics, the inflation rate in the United States reached 4.9% in April. 41% of small business owners identify inflation as their primary concern. 90% of the chief economists expect high or very high inflation in Europe this year.
What are the general effects of inflation?
Inflation is defined as the long-term rise in the prices of goods and services. It is critical for businesses to perceive the underlying effects of inflation.
1. Inflation weakens consumer purchasing power.
Over time, a general increase in prices diminishes customers' purchasing power because a constant quantity of money allows for gradually less consumption. If prices rise faster than nominal salaries, individuals will be able to afford fewer products and services over time.
2. Inflation raises interest rates.
Inflation and interest rates usually move in conjunction. When inflation threatens to surpass a central bank's target, regulators can raise interest rates, increasing borrowing costs throughout the economy by limiting the money supply.
3. Inflation makes business adjust their prices more frequently.
During inflation, businesses typically adjust their pricing more rapidly, and as a result, customers are more likely to compare prices in order to find the best value. This increases economic uncertainty, lowering spending and investment and reducing economic progress.
Let's look more closely at how inflation influences the prices of products and services.
How Do the Effects of High Inflation Affect the Price of Goods and Services? 
According to the Consumer Price Index, food prices and inflation rose by as much as 7% since last year. Cooling and heating industries also had to increase their rates by 15% due to shortages of steel and other raw materials.
Some food manufacturers lost as much as $200 million due to rocketing food and fuel price as they dealt with inflation. And it's the worst that most businesses have ever faced in the last two decades.
In fact, since the second quarter of last year, food and fuel price inflation from countries in the Organisation of Economic Development went up by 9%. To deal with this, a lot of B2B firms employed producer prices (also known as a price without the transportation fees, taxes, or the differences in retail and wholesale prices.)
In this article, we talk about how to mitigate pricing risks during inflation. How do you gain price stability against the effects of high inflation?
How can you put your team in a position of advantage? We argue that making the best decisions require a dynamic pricing capability using the appropriate tools and data analysis.
At Taylor Wells advisory, we believe that creativity and thinking outside of the box can help businesses innovate during challenging times. We address those B2B firms and management teams who haven't dealt with inflation before and guide them on how to cope. And although it can be a daunting task to let customers know about price hikes link, those that take action right away perform better than their competitors. 
Consumer Price Index vs. Inflation and its Meaning to Businesses
For the first time since 2014, Australia's inflation rate rose above 3%. Hiking prices in the consumer basket items such as food and property, according to Consumer Price Index affect the budget household of Australians. A major factor has been the Covid-19 pandemic which is expected to ease during Q3-2022, analysts predict.
Wages make a big impact on inflation rates. At the moment, wage growth is at 2.2% as they are dependent on how fast or slow the rate of inflation is. Dealing with inflation will require different strategies from the last 5-10 years.
Recent data from Rabobank shows, for instance, that food prices rose almost 3%. Last March, red meat hiked up to 8% as fruits went up 5% while vegetables are up by almost 7%. Food price increases 4.3% annually and is the highest since 2011 apart from increasing fuel costs.
What are the Effects of High Inflation on your Pricing Capability?
A survey from Bain & Company for 400 participating firms from all over the world showed that those below the $5 billion revenue are uncertain about their ability to manage inflation. 
During inflationary pressures, finance managers should perform a profit analysis catered to address different inflation scenarios. This allows a B2B firm to prepare before deciding on the best pricing structure from a supply and demand perspective.
Most companies perceive price increases during inflation as a fair reason. But customers often disagree as they're at the tail end of every price hike. They absorb most of the impact of all the price adjustments from top to bottom.
During the pandemic, a lot of B2B companies implemented lower prices temporarily as a band-aid solution. But it doesn't make sense to delay something that customers and suppliers will face anyway for as long as inflation continues. 
And those businesses that haven't invested in processes to make their operations more efficient fail to respond competitively to market trends. For those businesses that face supply constraints, they will have to accept the inflation-induced price hikes in exchange for enough supply in their inventory.
Below are the 5 best ways to achieve price stability to mitigate the effects of high inflation:
1. Every customer is not the same

.
The common step for B2B firms to take is applying fixed-priced contracts or blanket pricing for a set period of time. Instead, surgical pricing is a better choice which is largely dependent on market position, brand performance, and psychological factors. 
This gives more opportunity for margins and volume capacity and the flexibility to exercise price elasticity, shifting away from concentrating on overall input costs. It also enables you to choose better customers within your target market.
2. Strike a deal that makes up for the price increase

.
Naturally, some customers are more price-sensitive than others. And offering other deals like bundled items and service trade-ins like free shipment for a certain number of bulk orders can often address the issue.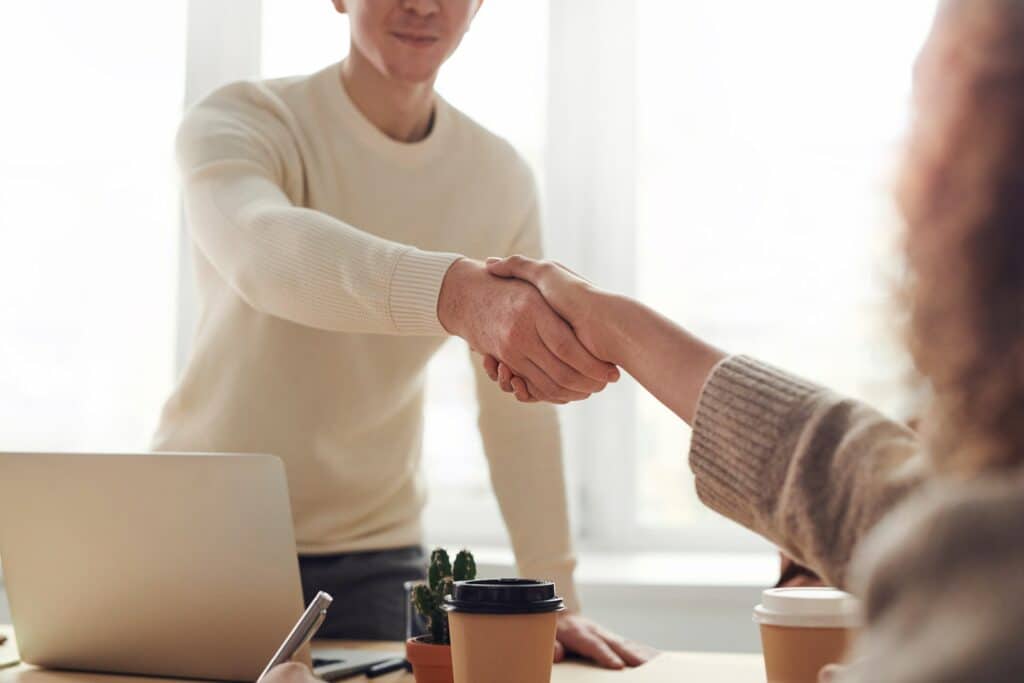 3. Recheck contract agreements

.
Although most companies note down price increases in their contracts. But only a few consistently follow and implement it. So, it helps to be vigilant and double-check each contract for the different customers you work with. 
Verify if there are terms that were waived during certain circumstances or exceptions like the pandemic. A review of the contract also provides a better reference for your team to explain any price changes more accurately. 
Since most sales representatives would rather avoid difficult conversations about price changes, they need to be updated and trained with the latest, relevant data. Along with these changes come new sales targets that management has to upgrade its incentivisation plans. 
Thus, it's best to inform customers right away (at least 60 to 90 days ahead if possible) to even out any protests and answer their questions.
4. Look into increasing other pricing terms

.
An indirect price increase caused by inflationary pressures from the oil market and supply chain constraints can be passed on through lock-in or longer contract arrangements. 
Another way to do this is to employ a higher price on small volume and urgent orders. This gives the opportunity to maximise profitability and minimise cash flow leaks at the same time. Orders like these can make a firm lose as much as 6% in profit, according to Bain & Company's "profit killer" survey. 
Your terms and policy should be adjusted in a way that addresses customer needs. It should also ensure that you're not losing out on the deal.
5. Check your product range

.
It's part of managing link your inventory properly. Which items are best sellers and in-demand? Then minimise those products/services that sit on the shelf for too long. Focus on what is most profitable. Then maximise on stock-keeping unit operations because your product lineup is just as important as your target market.
The Effects of High Consumer Price Index vs. Inflation & its Meaning for Businesses
For instance, a rise in the overall demand for goods and services can also occur with a demand increase for manufactured commodities over agricultural products. As a consequence, agricultural commodity prices might also decrease.
This implies that commodity prices and inflation depend on the factors influencing the changes. Furthermore, the price of commodities will rise in relation to other currencies as the dollar gains strength on the international market. The increased prices in foreign currencies will reduce demand for dollar-priced goods. In this case, rising commodity prices internationally can result in domestic deflation.
Core inflation also significantly impacts the purchasing power of consumers. It is influenced by multiple factors such as the volatility of food and energy prices as well as supply chain conditions. The Consumer Price Index, for instance, is frequently adjusted to regulate and match the changes in buying patterns. This is true for products or services that have a low demand. Pensioners also don't benefit from inflation. But in the case of mortgages, borrowers do benefit from it.
Conversely, deflation or falling prices leads to a lack of wage increase and slow economic activity or growth. So, policymakers deal with this by regulating it back to more suitable levels. Fixing the exchange rate will not be the best solution for global inflation. That's why bankers often look forward to maximising their ability to influence inflation rates as a step toward managing it which seems paradoxical.
How does High Inflation affect the Price of Goods and Services? The Effects of High Fuel and Food Price Inflation
Higher inflation in the past 2 years  also reflects other reasons typically unrelated to increased commodity prices. In fact, Federal Reserve officials have emphasised the challenges brought on by the pandemic as key considerations. It had led to significant disruptions in corporate operations and supply chains, impacting the costs of major goods and services.
Because rising oil costs are typically immediately passed on to customers in the form of higher fuel prices, energy also contributes to the occurrences. Increased costs for agricultural products can also drive up the cost of non-durable goods like bread or hamburgers.
Therefore, it's expected that there is a strong correlation between the prices of energy-intensive commodities and services. For instance, increased diesel or jet fuel prices typically result in higher utility or shipping service costs for consumers.
Over time, there has been a noticeable deterioration in the two-way relationship between inflation and commodity prices. This was statistically and clearly strong in the 1970s and much lessened in the last 30 years. Despite this, commodity prices functioned well considering other inflation indicators such as employment and exchange rates.
The interdependency of economies has grown as a result of globalization. So, when commodities prices rise due to a strong dollar, it usually leads to domestic deflation. Although commodity prices are not always a reliable indicator of inflation, they're often a good place to start with when managing against high prices.
---
〉〉〉 Get Your FREE Pricing Audit  〉〉〉
---
Bottomline – Effects of High Fuel and Food Price Inflation for Consumers & Businesses
Before panicking or trying to provide short-term solutions, B2B firms must set which customers, wholesalers, channels, and distributors they want to prioritise. Some B2B firms choose to work on their pricing decisions based on renewal of contracts or profitability analysis. For instance, a B2B company could choose at least 10-30 stock keeping units for two distribution channels.
The ability to make the right pricing decisions helps a company improve its market position and brand promise. Unfortunately, most companies don't think that a dedicated pricing department in their operations isn't necessary. They only realise that there is a problem when cash leaks and profit loss become evident. And they take action when the lack of pricing structure when brings more damage.
A capable pricing team enables a company's long-term financial profitability. That's why working with a specialised pricing function and investing in their efforts will help you implement price changes whenever it's necessary. 
---
For a comprehensive view on driving pricing strategies to maximise growth,
Download a complimentary whitepaper on How to Drive Pricing Strategy to Maximise EBIT Growth.
Are you a business in need of help to align your pricing strategy, people and operations to deliver an immediate impact on profit?
If so, please call (+61) 2 9000 1115.
You can also email us at team@taylorwells.com.au if you have any further questions.
Make your pricing world class!