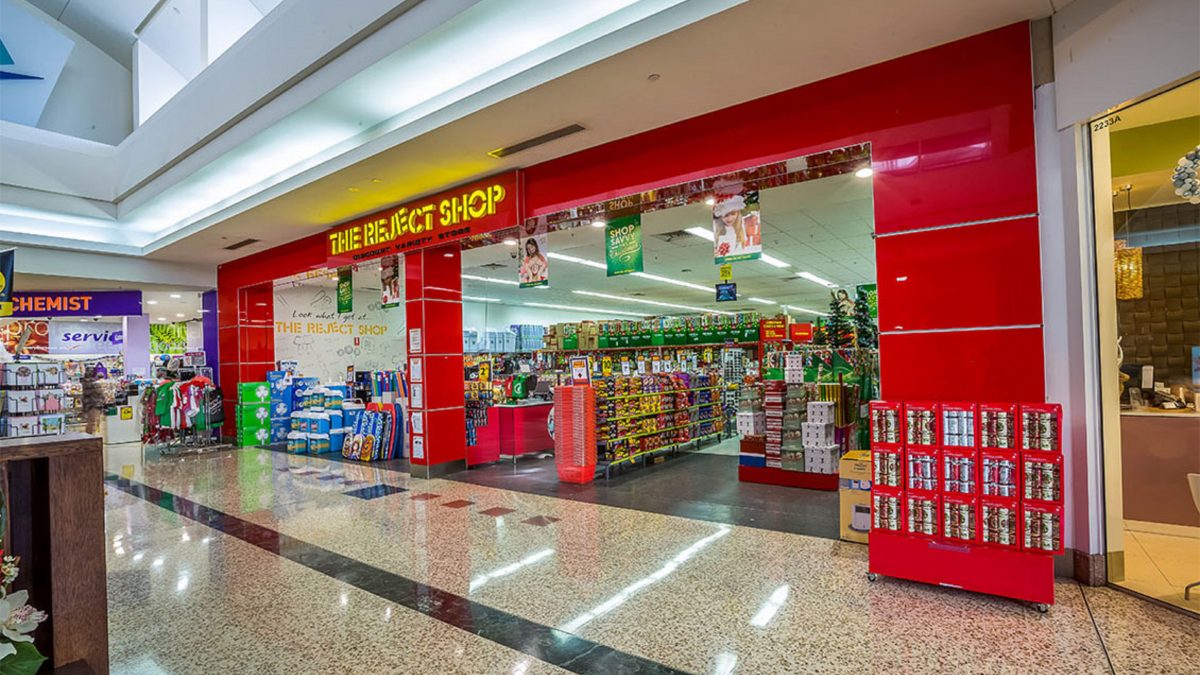 Decline in Profit of The Reject Shop: How it Rose Again to Profitability 🐉
The decline in profit of the Reject Shop last year indicated that the business was pushed out by competitors commonly belonging at a higher price point in the retail industry.
---
>Download Now: Free PDF How to Drive Pricing Strategy to Maximise EBIT Growth
---
The public retailer's annual profit expectation was cut to $2 million and closed seven stores this year. It shows a $16.9 million bottom-line loss aggravated by breaking two bank covenants and chairman Bill Stevens stepped down in October.
Financial analysts attributed its decline in profit to a failure to execute its merchandising strategy in 2017, as well as competition from other brick-and-mortar stores that aim to deliver similarly low-cost products with a higher-end aesthetic floor plan.
If a brand wants to drive more sales, the logical plan would be to remove clutter from a store floor space, but The Reject Shop relies on some clutter to encourage "purchases on a whim". 
Take Muji, for example, this concept came about in an age when the Japanese economy had progressed and people were enjoying material wealth. So, in the original concept, there was a very strong element of having one's day-to-day needs already met. 
A large part of the problem for the Reject Shop, then is that Australian shoppers are now over-saturated with material wealth – and are looking to de-clutter re-organised clutter to look more aesthetically pleasing. At the same time, the Muji concept accurately captures the direction in which today's society is moving – which is largely based on aesthetics over quality – and are taking their share of the pie of the 'discount store' market. 
The Reject Shop, on the other hand, is not really capturing change and giving us the same, old tired experience.  Something is missing, making shoppers go to similar stores but with better and more pleasing aesthetics. Muji is the evolution of The Reject Shop.
In this article, we'll discuss the business model of the Reject shop and why it failed. And share with you what they did to become a retail heavyweight in a matter of months. We will also uncover the strategies that they used that played a key role in its transformation.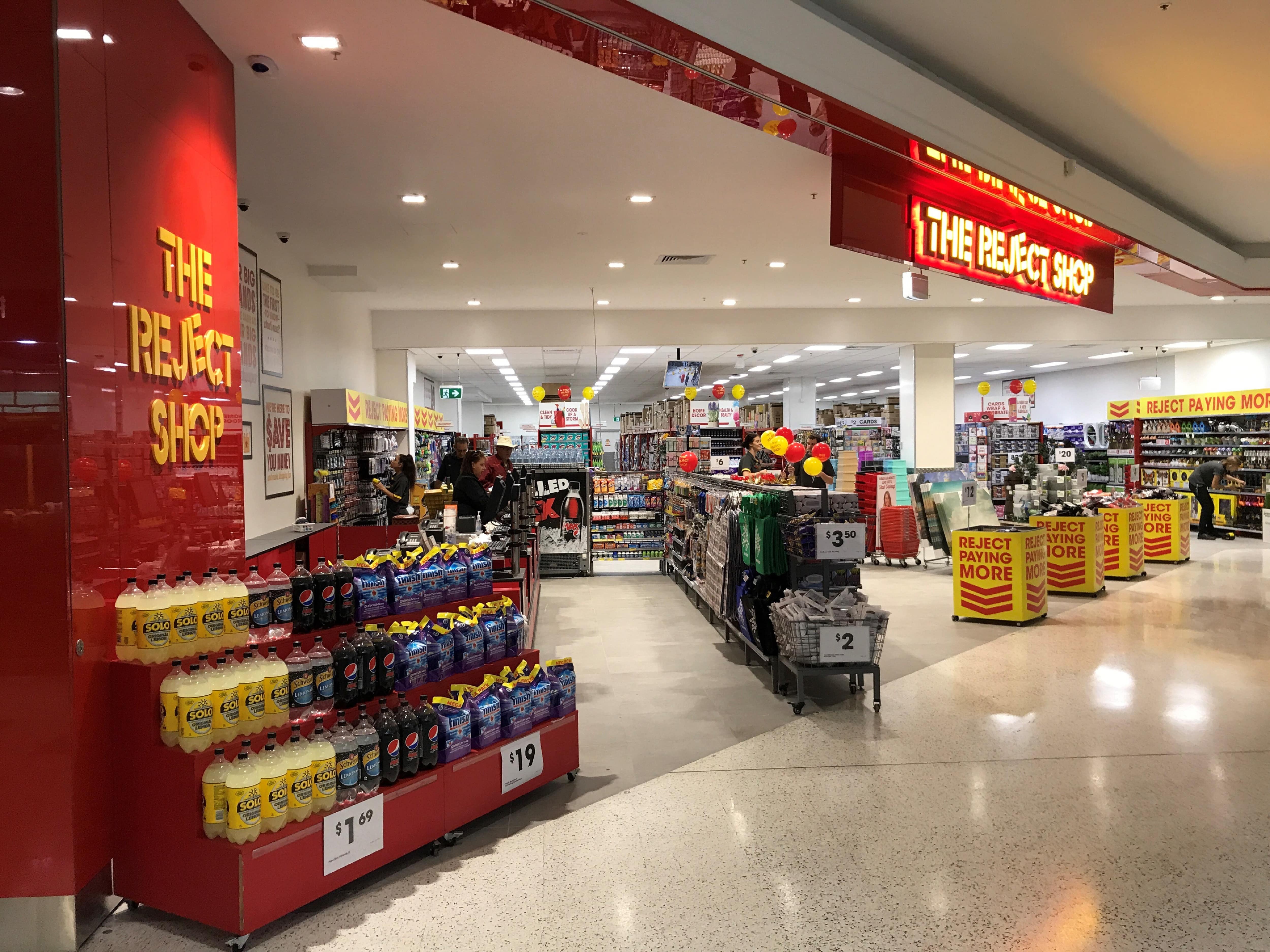 The Reject Shop Competition Affecting its Decline in Profit
The Reject Shop is more like a cluttered room where all the goods are scattered so the customers can pick up an item on a whim or find the product they want more easily. And because the items are affordable, it is an everyday low pricing example.
The Reject Shop never had a 'destination' or 'experience' element to it for customers, nor an ability to truly offer consumers goods they couldn't get elsewhere. Their initial value proposition was its wide product range (1000's of SKU / product) with 80% under the $10 mark. 
In the last 10 years, new independent owners from China set up dollar stores all across Australia, making a price and non-price competition economics. The Reject Shop found itself competing against 1000's of Chinese-run dollar stores.  Many of whom not paying full tax and taking cash without giving any receipts.
It couldn't do this as they are a legitimate business – so they had to increase their prices. Customers, in turn, began to compare them with smaller dollar stores, and pretty soon decided to go for the cheaper option – especially as many of the products were not of the highest quality anyway…
US and Canada Thrift Shop business model
In light of the change in their market, many low-cost stores, like the Reject Shop, are looking to America. In particular, the US and Canada thrift shops. Thrift shops provide savings for the buyer as the goods are an everyday low pricing example. Bargain hunters enjoy finding the best buy as they would in a regular store or mall.
The US Dollar Tree and Canada's Dollarama prove that the thrift shops can thrive under the right conditions. Closer inspections on their business models show the importance of clear price leadership and unique customer proposition.
For instance, Dollarama has a much lower lease and wage cost base compared to that of The Reject Shop. It sources its products directly, cutting out the middle agent and providing control over product design. Its value merchandise seems to agree with the customer base.
It doesn't need to market their products as their customers proudly show off the items they purchased via Youtube, cutting the cost of advertisement.
Dollar General focused on rural towns with populations too small for Walmart or any other large retail stores to invest by providing discount consumables. Dollar Tree sells everything at a fixed $1 price point which has proven to be a very tempting offering, even for middle to higher-income consumers in urban and suburban areas.
However, even if the Reject Shop is basically a haven for bargain hunters, it cannot compete with online retailers like Amazon and Alibaba. They cannot seem to make a transition to the digital world. 
The Reject Shop has been unable to implement changes successfully despite numerous adjustments in strategy and leadership changes. Different store layouts, price points and merchandising mixes tested and failed. Thus, this resulted in a decline in profit.
Not entirely cheap is part of its decline in profit
The real problem here is not all its products are entirely cheap. Prices can't keep being cheap if the price of rent is always climbing, plus the fact wages go up and logistics go up too.
Another is that shoppers don't see the price difference to be that big. They now think of low prices based on competitive pricing from the likes of Aldi, K-Mart, Target and even Coles and Woolworths. The competition-based pricing method applied here.
Using the advantages and disadvantages of a competitive pricing strategy here can either save The Reject shop or could further drive them to bankruptcy.
Parallel importing of branded fast-moving consumer goods could be the last avenue of the Reject Shop's competitive advantage. Instead of purchasing the merchandise directly from the manufacturers, they rely on a foreign third party to purchase for them.
The need to transform to halt its decline in profit 
The company can transform its business identity into the digital realm. It can retain a discount variety retail concept with proper planning. Or as other traditional businesses that completely change its core to something different but profitable venture as well.
It may need to close some of its stores and consider filling the gaps in regional and rural town centres. That could be deserted by Big W and Target in the coming years. Just like what the US Dollar General did.
Other challenges facing The Reject Shop are the threat of online competition; as well as the increasingly blurred distinction between it and the discount department stores. Other stores are selling similar brands as The Reject Shop's and probably at a lower price.
Another is, most of the shoppers have made the transition to online buying to get items they needed. The Reject Shop so far has not made the digital transformation yet. Most businesses nowadays have moved to the digital world to service their customers.
How The Reject Shop Returned to Profitability
Discount retailer The Reject Shop went back to being profitable in 2020 as demand for essentials goods like groceries, toilet paper, household cleaners, toiletries, and pet care during the pandemic provided the biggest sales growth in four years. Sales skyrocketed in March as Australians swarmed the stores to buy the needed supplies.
The store's sales have massively increased by 15 per cent for the last three weeks because of the coronavirus.
The Reject Shop's sales increased by 3.4% to $820.6 million in 2020. With same-store sales leaping 7.1% in the middle of June after increasing 0.5% in the middle of December. However, same-store sales decreased 2.4% in July and August as panic-buying started to end.
Currently, The Reject Shop is in the middle of a huge overhaul. And if everything goes according to plan, it could knock all of its rivals out.
Investment banking heavyweight Morgan Stanley speculated The Reject Shop could reach $3 billion in stock within the next decade.
One factor that could be attributed to The Reject Shop's success is its incredibly loyal customer base. Many of the 1.1 million customers served on a weekly basis are regulars.
Mr Reich is presently leading a full-scale turnaround plan for The Reject Shop. Included in the big plan are new product ranges, cutting costs, and store reformats as the business looks to reawaken itself after its decline in profit for years.
Strategies in Realising the Goal
Capitalise on the gap in the market
The Reject Shop's closest rivals are Kmart and Aldi though there are a lot of other successful dollar stores in the Aussie market.
Andre Rich, the new CEO of The Reject Store, said:
"Nobody is really playing in the segment – there are heaps and heaps of mid-market brands like Coles, Woolworths and Myer and even online players like Catch and Amazon, but their prices are a little higher and nobody is really doing what we're doing," Mr Reich told news.com.au. He added, "A lot of the share value has been created by the belief we can return the business to success and then expand to fix everything".
He mentioned that the business was examining its products and strategy to capitalise on that gap in the retail industry and reach more customers.
Smart tactic
One big advantage of the retailer's expansion plan is the fact that its stores are normally smaller than its competitors.. Meaning, The Reject Shop can set foot in places that Aldi and Kmart can't go. Like the suburban, rural, and regional locations since they are typically 5 or 6 times bigger.
"In many respects, we may go head to head with them in larger markets, but there are many rural and suburban opportunities which means we would have the ability to reach more customers to our advantage," Mr Reich said.
Also, the company has introduced a new website that will let customers to shop online eventually. Furthermore, the business is increasing its social media presence. Not only that but they are also overhauling physical stores, making them more organized and cleaner with better price co-ordination.
New Products
The Reject Shop's other new strategy includes improving range.
Mr Reich said, "Where we compete is that rather than having a massive range of say 10 pet beds as you would find in Kmart, we might have two of the best at the best price in the market. We're also focused on improving our product selection and making sure our taste levels are on par and on trend."
Meaning, The Reject Shop plans to make its store look cool and more appealing to the customers but still at low prices. And adding more new products such as teen-friendly stationery just like Typo or Smiggle. To appeal to a younger crowd, they're also likely to add electronics, crafting, clothing, knick-knacks, games and more.
Right timing
Shoppers are more budget-conscious than ever because of the recession brought about by the coronavirus. Thus, The Reject Shop's another weapon for realising its goal is timing.
The Reject Shop's CEO, Andre Reich said that things have changed a lot and it's very expensive to live in Australia. But people also want to have everything they need for a good life.
Mr Reich further said, "It hasn't been so cool or socially acceptable in Australia to shop down in a value store, but now people don't worry as much where they shop as long as they save money."
Implication
The Reject Shop went from a modest discount store to a retail giant in a matter of months.  Financial experts say that some specific strategies played a big role in its transformation.
The revolution is said to be just the tip of the iceberg according to investment banking heavyweight Morgan Stanley. He said that the company could become a $3bn stock within the next 10 years.
Though it was noted the discount retailer had been having a decline in profit, it was foreseen that a "new but experienced management team and a simplified strategy" could be the motivation to make it on top of the retail industry.
The Reject Store can fill the gap in rural communities abandoned by Target or the Big W. The rent spaces in urban centres are eating away their profits.
---
〉〉〉 Get Your FREE Pricing Audit  〉〉〉
---
Conclusion
The Reject Shop's new team, headed by Andre Reich is engrossed on improving the consistency of the range, cost-cutting and lowering rents.
The factors that contributed to The Reject Shop's success included price, convenience, value and profitability.
The need to go digital is never more urgent as it is now. Online retailers like Alibaba and Amazon are dominating the digital and physical stores as well. 
The layout and merchandising shouldn't be based on an internal view of value – i.e., inward-looking and business-centric. It should reflect what the customers want and how they perceive value and want to enjoy the store experience.
Click here to access your free pdf guide on driving pricing strategy in your business.
---
For a comprehensive view on maximising growth in your company,
Download a complimentary whitepaper on How To Drive Pricing Strategy To Maximise EBIT Growth.
Are you a business in need of help to align your pricing strategy, people and operations to deliver an immediate impact on profit?
If so, please call (+61) 2 9000 1115.
You can also email us at team@taylorwells.com.au if you have any further questions.
Make your pricing world-class!