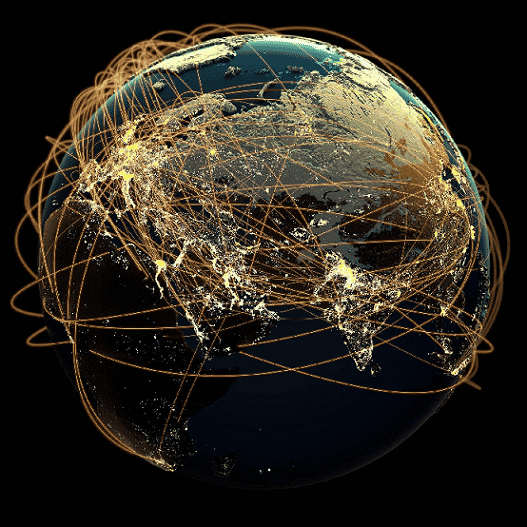 Strategic Pricing:10 Ways To Align Your Operating Models
Strategic pricing: 10 ways to align your pricing teams to next generation operating models
How you go about aligning your teams to a new operating model can make or break your business.
A lean and agile approach to pricing and building high performing pricing teams can radically change how you do business.
Transformations are the riskiest time for your business. Many business do not survive the transition; throwing money away on unnecessary equipment or bad hiring decisions. It is common to see businesses permanently coping with challenges and issues. We see, for instance, a growing number of teams working longer hours and overtime for little or no added benefit or results because management have not set up their teams or strategic pricing approach properly.
You probably have lots of questions in your mind about how to build pricing teams that get results now and in the future. The answers you need for difficult people decisions require that you take a lean and agile approach to strategic pricing and pricing team development.
In this article, we will discuss Lean and agile pricing team principles and how you can apply them to your business to drive success and continuous improvement.
Strategic pricing tips to align your teams successfully with a new operating model
We find that companies that successfully build high performing strategic pricing teams implement lean and agile pricing and team principles.  They also drive change across the organisation by unlocking potential and selecting a transformational path that suits their situation.
Below listed are 10 important team building principles that business like Toyota, Tesla, Virgin, Caterpillar, DuPont, Rockwell, 3M all use daily to stay ahead of the competition in a constantly changing market place:
| | | |
| --- | --- | --- |
| # | Team building Principle | Explanation |
| 1 | Customer focus | Teams have an unwavering focus on how they deliver value for their customers and are anchored in their customer's journeys, products, and services |
| 2 | Agile | Teams learn quickly from their mistakes and successes to drive continuous improvements for the business and their customers |
| 3 | Lean | Teams are lean to eliminate waste and complexity and flat to avoid bureaucracy |
| 4 | Safe | Team management focuses on cultivating trust and psychological safety |
| 5 | Autonomy | Teams are autonomous, highly skilled and empowered to make fast, competent decisions |
| 6 | Cross functional | Teams work cross-functionally and collaboratively to achieve shared goals |
| 7 | Flexible | Team structures are flexible to grow and adapt through a constant evolutionary cycle |
| 8 | Digitally savvy | Teams implement a modular / flexible price architecture, data infrastructure, and price optimisation software delivery |
| 9 | Competent | Teams can develop and implement a price and value management system that produces clear strategies and goals through the organisation. |
| 10 | Accountable | Teams facilitate information sharing and tight feedback loops to break down barriers and bring out the best in the business. |
The lean and agile team principles (above) do not just apply to companies that have yet to start their digital transformation. In our experience, even companies that are well along their transformation journey can pivot to focus on the same lean and agile pricing team principles and deliver in turn massive value while significantly reducing costs.
Case studies
Australian banks, Westpac & Common Wealth and even the iconic Australian travel business Flight Centre have made great efforts to transition to a new operating model and have transformed the customer experience and decision journey. They have re-routed a substantial amount of their in-branch customer traffic to digital channels and dramatically reduce their brick-and-mortar footprint. They have also built strategic pricing and commercial strategy teams to drive profitability using a sophisticated segmentation, centralised strategy and customer management system and advanced product price optimisation.
Similarly, progressive B2B industrial rental equipment, office supplies and Agrichem businesses in Australia are in the process of designing new digital channels to go direct to market with a new online product offering. Their goals are: 1) to avoid the commoditisation trap occurring between themselves and powerful middle man operators ; 2) to improve digital conversions and volume by 200-300 percent; 3) to develop a more sophisticated approach to margin expansion and operational efficiency via digital platforms and centralised customer and pricing analytics. They have built internal pricing functions and centralised pricing analytics and data management to identify outliers, options, trade offs and new business opportunities in B2C markets. They have also built advanced measurement systems to improvement contract and tender management and monitor cashflow and profitability in traditional B2B markets.
All of these companies (above) realise the need to transform their operating model in order to grow and expand into the future. They are all using lean and agile team building principles (listed above) to improve their team and business performance.
Key learning
Strategic pricing teams of the future need to be quick, precise, flexible and capability of unlocking new sources of value and radically reduce costs. They need to be able to manage sophisticated operating models and this means having the capability to understand and implement digital technologies and process-improvement processes.
The team building process is highly iterative. Each step in the team building process needs to be aligned with your future requirements. Team building is a constant evolutionary cycle.
Tasks performed by strategic pricing teams will become more complex and are likely to continue to change again over the next 5 years. The team will need the ability and focus to access the right information in multiple formats from multiple sources. They also need to respond competently to changing market and customer dynamics at ever-increasing speeds. A steady focus on what really matters is essential to simplify complexity and cut out the noise.
New pricing tools software and technology will be introduced to a lot more companies in Australia over the next 10 years. Currently pretty much Airlines (see revenue management) and a couple of forward thinking businesses have implemented sophisticated pricing software in Australia.
Improvements in cognitive-intelligence capability will mean that software will be replacing a lot more basic price admin tasks via automation. The hallmark of a good strategic pricing and revenue management team will be learning quickly from implementation and experimentation and pivoting when required to update themselves and refine strategies, pricing structure and operations.
Conclusion
Pricing, revenue and margin management is set to become a much more integrated and sequenced way to improving customer journeys and internal processes. Lean management has already played a significant role in putting in place processes, capabilities, and tools to improve how businesses operate. The difficulty will be getting it right. You will need the right teams and the right strategy to connect deeply with your customers and the market. How you build your teams and the path you take to reach your business and operating goals will be the deciding factor of success.