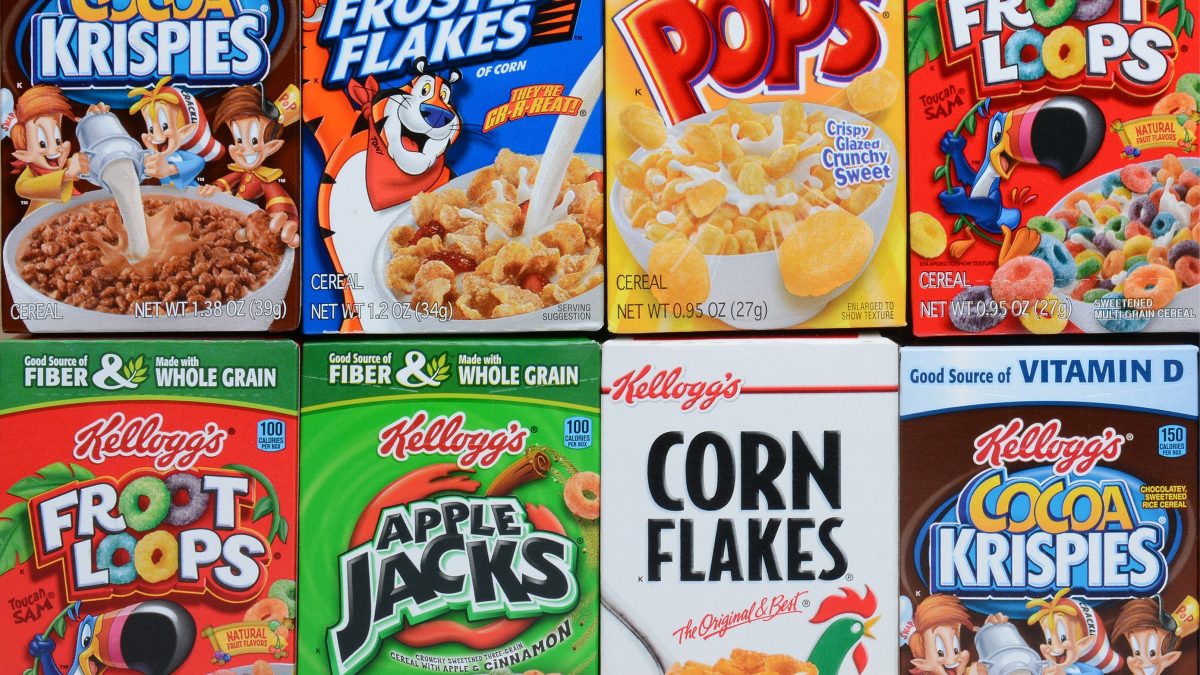 What is Pricing in Marketing Management? 🥣 Kellogg's case study example
What is pricing in marketing management? Pricing in marketing management is extremely complex and intense as it involves a lot of processes, calculations, research, scenario risk analysis and understanding of the market and consumers preferences. Many businesses, such as Kellogg's have built specialist pricing and promotions teams to do this specialist work for them. 
Pricing and promotion teams are a full-time expert resource. They take into consideration everything before pricing a product, including the niche of the product, the affordability of a consumer to pay, the market conditions, competitor's prices, the production and the raw material cost and profit margins. And everything after a price released in the market, including market response to prices, financial analysis by product, segment and channel, post-launch recommendations, product rationalisation, product price repositioning and ongoing refinements to price and customer segmentation – to name but a few post price rise tasks and responsibilities. 
Most product price place and promotion developed by pricing teams include the 4P strategy (products, price, place and promotion) to determine economic patterns, competition, market demand and finally product characteristics. These pricing strategies comprise of one of the most important elements in the marketing mix, which is price – the number one lever of profitability. Most elements of the marketing mix tend to be cost generators whereas price is a source of income and profits. Through product price distribution and promotion, the organisation manages to support the cost of production, the cost of distribution, and the cost of promotion.
Expertise in pricing and revenue management, therefore helps FMCG businesses generate and increase net revenue for an organisation in a low-risk way – making pricing teams a profit-making function for the company. 
A case study on what is pricing in marketing management using Kellogg's pricing strategies and tactics 
An example of world-class pricing and promotional strategies in marketing management is Kellogg pricing strategies and tactics. Kellogg's is a multinational food products company with its HQ based in the United States and regional corporate offices and operations around the world. It is the largest cereal company in the world with sales of more than $14 billion. It is the second-largest producer of cookies, savoury snacks and crackers.
Kellogg's uses competitive pricing which is based on research and market conditions. Kellogg's heavily uses levers such as discounts and other schemes like coupons which can be redeemed for free products. They keep prices flexible to compete with other players and depending on sales growth. However, given their market leadership, the advertising and promotional pricing in the marketing mix of Kellogg's is dominated by their own brands.
In the last few years, though, Kellogg's like other FMCG businesses has faced increasing margin and price pressure. The underlying reason for the decline in profits is that their trusted brands  – i.e., brands and products they've relied on for more than 100 years – have fallen out of favour with today's more health-conscious consumer. 
The new reality of what is pricing in marketing management
A distinct change in how and why people are buying and consuming dry category goods like cereals; is now resulting in a decrease in unit sales across Kellogg's portfolio of products. Unlike anytime before, consumers are quite happy to buy private label substitutes for cornflakes and other cereal. This means the products that brought Kellogg's to life as a company (cereal); has lost a lot of its brand equity and pricing power with both customers (retailers) and the end consumer. Supermarkets retail strategy is to expand its private label range for dry good like cereal and consumers seem to be embracing this strategy very well.   
The new reality for Kellogg's is that being the best cereal company in the world is no longer enough to drive demand, especially for millennials. To survive and thrive, Kellogg's must turn to new options and healthier alternatives.
This is not news for Kellogg's as the company has been working to make its products more attractive to younger consumers. There is a clear consensus that customers are increasingly conscious of what goes into their food. And the business needs to adapt and keep up with change.  However, are they willing to place their power brands into the EveryDay Low Pricing category like the supermarkets want them to? 
For example, Kellogg's has recently stated by 2018 that it will stop using artificial colours and flavours in its products. Use only cage-free eggs in the United States from 2025. But is this enough? Millennials want this and they want it a low prices too.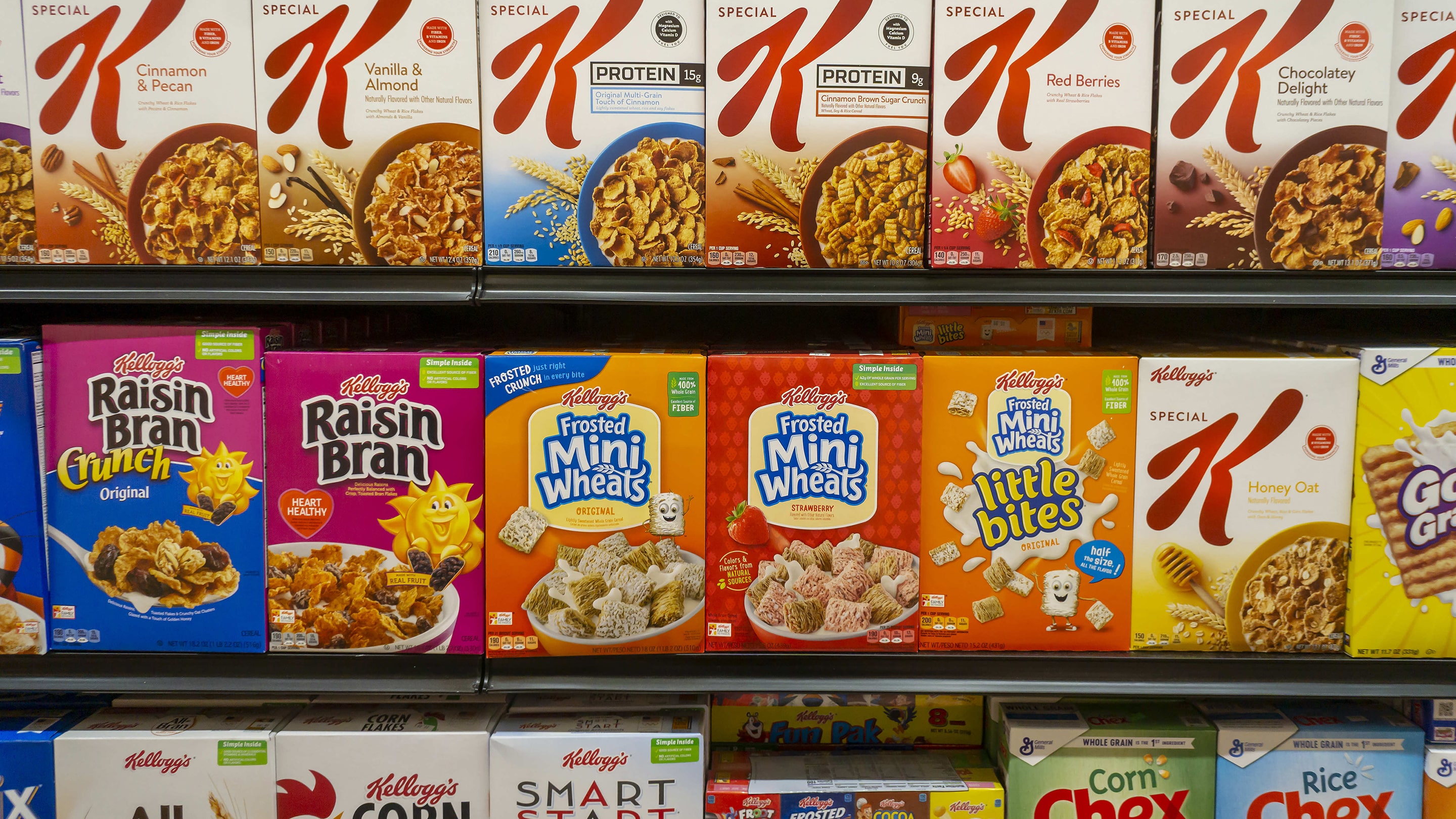 Pricing Strategies in Marketing 
So what type of pricing and promotion in retail are FMCG businesses like Kellogg's likely to use to re-capture share: 
Penetration Pricing

– this strategy tends to be used when an FMCG business wants to enter the market and/or gain market share from their competitors. They price the product lower to set up their customer base in a particular market.
Economy pricing

– this strategy is considered a no-frills low price strategy whereby the promotion and the marketing cost of a product are kept to a minimum. Set for a certain time where the company does not spend more on promoting the product and service.
Psychological pricing

strategy – this is an approach of gathering the consumer's emotional responses to brands and products instead of their rational responses. For example, when a consumer sees the price at $4.99. He only sees $4.00.
Products line pricing

– this approach is defined as pricing a single product or service across a range of products and categories. This strategy seeks to optimise prices across the portfolio. Often a business will try to do this in conjunction with a full price category review. Ensuring keystone products are highlighted in the range. This includes the good, better and best-bundled packages.
Pricing Optional Products

– this is the benefits of a general feature pricing approach whereby the companies decrease the price of the main product or a service to increase the price of their added services to find incremental margin uplift somewhere. For example, airlines increase the price for a window seat on an aeroplane; simply because it's by the window or has more legroom – referred to as ancillary revenue.
Other Pricing Strategies
Pricing Captive Products

– or construct pricing – this is when a business prices their main products in relation to related and required products. Like the printer, for example, a printer without ink cartridges is useless; you need to buy both to get use of the main product. Espresso machines are another example; you need to buy both the main coffee machine and related coffee pods to make the use of both items. 
Promotional Pricing

– is a strategy to drive volume and revenue by promoting/highlighting offers through discount offers, gifts, freebies, money coupons, vouchers, buy one and get one free. The consumer enticed to save big with the promotional gimmicks. The business drives instant spikes in volume to achieve revenue targets. 
Pricing as per geographic locations –

this relates to prices that vary or change depending on postcode or geographic location. Spending power tends to vary by region or even postcode. Scarcity of the product can also be a factor. Or indeed the raw material cost or delivery of a product by region or location. In addition, things like taxes and the exchange rate also vary and impact the final invoice price. 
Everyday low pricing

is reducing prices for routine purchases within a mid-level price band so that consumers trust prices are consistent and fair and retailers and their suppliers can ensure more consistent volumes and margins.
Premium pricing

– this is a price skimming strategy whereby companies put a price premium on new products that are new, novel or which have a luxury aspect to them. 
Implications
Careful planning and market research used to find the right pricing method in FMCG. There is no magic formula or answer to the question what is pricing in marketing management. All price algorithms customised according to the business, portfolio and customer base. 
Combined with the 4P strategy, the pricing strategies and techniques used to drive profitable revenue growth; will take into account a number of factors (internal and external). Including economic patterns, competition, market demand and finally product characteristics, and financial metrics.
Conclusion
When it comes to pricing, value proposition and positioning must aligned; then you're in the best situation to maximise revenue and profits.
Your pricing and promotional strategies will influence how the market perceives and buys your brands and products.  If you're perceived as a commodity; you either change the market's perception via a new positioning strategy. Or compete on price and focus on innovating to keep costs low so you can still make a profit.
Your price sends a strong message to your market; it needs to be consistent with the value you're delivering to your customers and end consumers. 
A higher price typically means lower volume. Yet you may generate higher net revenue profit with fewer units at a higher price; it depends on how sensitive your customers are to price fluctuations. How much they value your products and brands – and what your internal business directives are..
To learn more about pricing concepts and strategies, download this whitepaper.