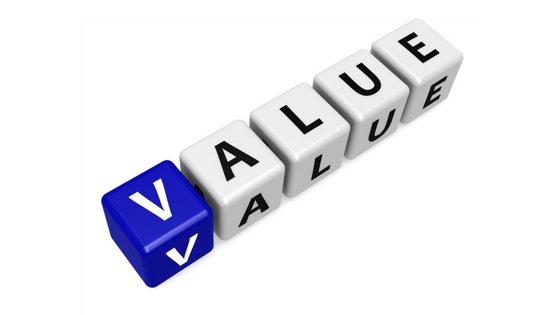 Value In Pricing: 6 Common Mistakes When Recruiting A Pricing Role?
Talent and opportunity is everywhere – if you know what to look for, how to find and what to filter out. The problem though is that many Australian businesses initiate standard recruiting processes that offer limited filtering and a predictable sequence of events, and still expect to find and achieve value in pricing recruitment.
A standard hiring regimen goes something like this: Recruiters start by posting poorly written jobs on job boards, review incoming applications and CVs, move on to phone or face-to-face interviews with people with the "best" CVs, and then draw on various off the shelf tests, often including psychometric tests, to determine which applicants are the best fit.
Our research shows that this type of standard recruiting process is both inefficient and ineffective at finding and identifying high quality pricing candidates and delivering value in pricing recruitment.
We find:
Candidate interviews only yields 4-7% of all decisions during a standard recruiting process yet consume from 60- 90% of total recruitment time and resources
Branded aptitude tests are neither tailored to pricing roles nor measure the right competencies and characteristics required for high performance pricing teams.
82- 89% of all decisions regarding fit and suitability occur outside the interview room; relatively unchecked and under the radar
85%-95% of all hiring and career decisions remain largely uninformed, gut feel and susceptible to error and bias
Time-to-hire for specialist and executive roles increases by 100-120% when businesses use standard recruiting processes
Quality-of-hire decreases by 28% – 62% when the recruiting process lacks specialisation and personalisation and follows a standard and predictable sequence of events.
Discussion on value in pricing recruitment
Latest Taylor Wells research indicates that 80-95% of all decisions made during standard recruiting processes for both employers and candidates remain largely unfiltered and prone to error and discrimination –  perpetuated largely by latent human and/or algorithmic biases.
We see large volumes of applications for analyst and junior pricing manager roles overwhelm recruiters and managers who spend too much time sifting through CVs and applications without clear hiring criteria.
Alternatively, we see low numbers of applications for niche, specialist or senior pricing and commercial leadership roles overwhelm recruiters and managers who spend too much time advertising roles on LinkedIn and job boards because of limited or no qualified candidate pools.
Ongoing Taylor Wells research on value in pricing recruitment indicates that better filtering throughout the recruiting process can help you reduce time to hire statistics and drive much better team performance outcomes in the process.
For example, optimising our clients' recruiting process delivered them:
Additional margin gains in the first 3-6 months of a new pricing team forming (regardless of industry challenges)
25-58% improvement in overall pricing team competency scores
Higher performance ratings in new and challenging pricing jobs
Higher pricing team retention rate (i.e., > 1 year)
Significantly lower their time to hire stats to (i.e., < 31 days)
A highly personalised recruiting process also improved candidate engagement figures during the hiring process.
For example, over 90% of applicants surveyed about Taylor Wells pricing recruitment services said our recruiting process was  much fairer, engaging and unlike any recruiting processes they had experienced in the past.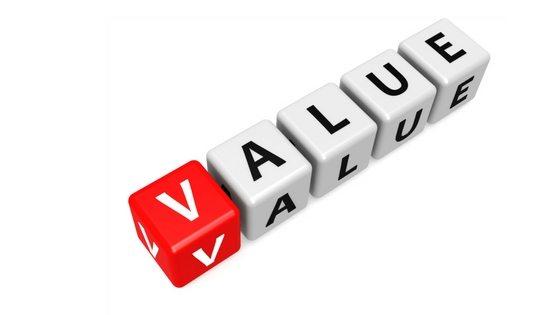 Inserting objectivity and grounded feedback into recruiting enhances candidates' feelings of being treated fairly during the hiring process – on top of this it provides people with value feedback to learn and development.
Implications for value in pricing recruitment
Standard recruiting struggles to find and identify quality pricing candidates because it fails to filter people out of the process effectively.
Which means..
…Too many high-quality pricing candidates are being overlooked or passed by during standard recruiting processes.
…Too many unqualified applicants are getting call backs for interviews and offers for pricing team roles when they should have been removed early on in the process.
…Too few business leaders have objective insight into the suitability of their candidates,
and.
…fewer than half use objective data to make talent decisions, resulting in regretted hire.
Conclusion
This articles discusses the latest insights into Australian recruiting, and shows that standard assessments and filtering are ill-equipped to compare potential candidates for pricing and revenue management roles.
While some organisations may be reluctant to optimise their recruiting process and/or use a more rigorous filtering system, Taylor Wells shows the significant legal risk associated with using relatively subjective and standard recruiting processes.
To avoid common recruiting mistakes in your next recruiting process, Taylor Wells talent advisory and recruitment firm highly recommends using a specialised "filtering" system to measure the right mix of skills, attributes and characteristics required for high performance pricing teams.
If you have any questions about value in pricing recruitment, hiring, or how to optimise your recruiting processes for pricing, commercial and revenue management roles reach out to us.
You're invited to call me on (+61) 02 91994523 or reach out on LinkedIn. My sole focus dedication is educating on pricing & talent strategy, and I'll be happy to help you if I can.
See a quick video below on value in pricing: