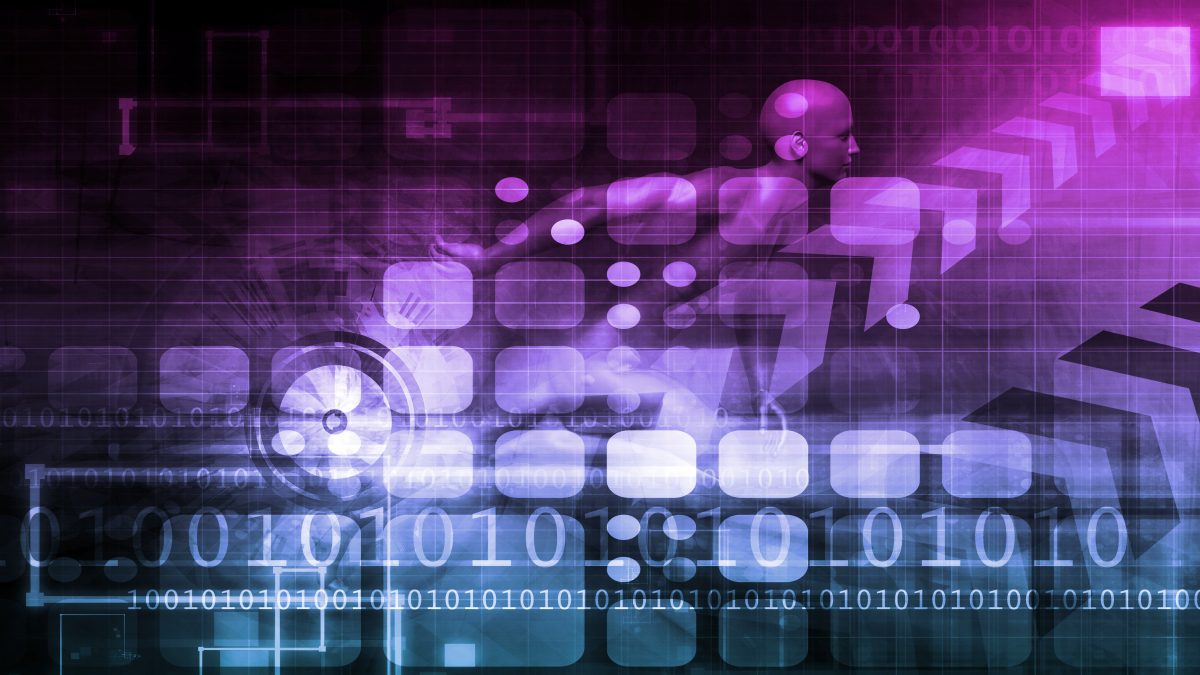 Subscription Marketing Strategy: Is Streaming a Money Maker For Pay TV? 📺
Subscription Marketing Strategy: What type of subscription marketing strategy is effective? Do younger audiences really value TV subscription services enough to pay for your subscription pricing strategy? Would you say that the older cable subscription service is now irrelevant in today's instant gratification society – no matter what subscription-based pricing strategy is presented to you?
Ask anyone under the age of 25 if they saw an episode of Happy Days or Mork and Mindy or if they know who sung 'Hey Jude.' They'll give you a blank stare. Why? Because they don't watch old television programs or listen to classic beats. Their interest, time and focus are spent on watching YouTube influencers doing pranks or showing off their 'merch.'
In this article, we will discuss the subscription marketing strategy and using Netflix as an example. In addition, we will provide you with product pricing metrics in developing a subscription marketing strategy.
Taylor Wells advisory strongly believes that streaming service is a life-long and valuable enterprise. As long as there are subscribers to your service, you will always be in business.
At the end of the article, you will learn what a subscription marketing strategy is. Additionally, you will know how to effectively implement a subscription marketing strategy for your business.
Mobility is the New Norm for Entertainment for Subscription Marketing Strategy
The internet has forever changed our viewing habits. You no longer have to wait a full week before watching the next episode. TV viewing schedules are no longer in the hands of the cable TV subscription. Subscribers can have their cake and eat it too. They'll watch what they want, whenever they want and on any device they want.
Faster bandwidth and high definition video content make video streaming easy. Bored on a road trip? No problem, just flip out your phone and watch the latest Riverdale episode. Want to know the sports scores? Go to the ESPN website.
Notably, mobility is the key to a successful entertainment business. If you want to join the bandwagon, you need to have high-quality services and content. You'll also need the right pricing strategy to bring in new segments while maintaining older, loyal customers.

So what is a subscription service? How does it affect subscription marketing strategy?
The concept of subscription is based on agreed monthly fees. The customer pays a fee regularly – usually monthly or yearly – for the use of a product or service. This means that, instead of paying the full price, customers can pay intermittently. Thus making the subscription pricing strategy more affordable to more people – a volume game at an optimal or profitable price point.
In the case of streaming services – like updating software or watching content – the subscriber pays in regular intervals to continue using the product. Again, this is a volume play – focused on a niche audience that is willing to pay an additional fee – i.e., on top of their usual subscription  – for instant access to video content. 
Netflix Case Example
Let's take for example Netflix subscription pricing strategy. Netflix is the biggest online video streaming service in the world. The way they market their content is by using the good, better, best subscription marketing strategy.
First, they use the freemium strategy, to get more people watching their content on a trial basis. Then, when they like what they see and would like to continue, people voluntary upgrade their service to the better option because now they know what they like to watch on Netflix. 
The basic Netflix subscription pricing strategy option allows one user and standard HD viewing. The higher subscription packages allow multiple users to view and at ultra HD 4k quality.
On top of this, Netflix offers its members access to their own original series and movies. These series and videos are produced by Netflix and directed by award-winning producers and directors. This makes Netflix a two-sided model – appealing to both audiences and partners. 
To work out the best prices for your TV subscription services, do what Netflix does and ask the following questions:
Segmentation: What portion of the customer base is interested?
Versioning: What's the best value-based subscription service for you? Is it better as a solo package or as a step to the upper-level services?
Price: Can potential subscribers afford it or is it overpriced? Are they are willing to pay the higher levels of subscriptions.
Marketing: What's the best way to demonstrate the value of the subscription to an existing customer base (so they don't leave) or trial upgrades? 
You'll also want to think about some key product pricing metrics when you develop your subscription marketing strategy. Things like: 
Customer willingness to pay: The incremental dollar value different customers are willing to pay for different subscription packages based on real value driver analysis.
Customer duration value. The time consumers spend using your products or services – from the point of sign-up to cancellation. 
Customer addition cost.  The cost of signing up new customers. Or the acquisition cost. This includes the total sales and expenses divided by the number of clients signed in a particular period. 
Rolling rate. The cost of the subscriber cancelling the service.

Now you've thought about how much to charge your customers. You'll then need to think about your revenue model.
There's no point setting the best prices if consumers aren't buying from you.
Listed below are some successful revenue models that have been introduced largely by platform businesses, like Alibaba, Atlassian, Click View, Tableau over the past few years to entice new consumer segments to buy from them even.
The interesting point to consider as you read through the list below is that all these major platform businesses were once startups. They had no reputation for success or past precedent to back up their products or business.
Smart Revenue Subscription Marketing Strategy
What these highly successful businesses did to accelerate their business model was to use smart revenue strategies to break the ice with consumers. They essentially completely removed any barrier to purchase using the following:
Freemium strategy. Offering free access to all customer so they could get a taste of the product, service or offer. Once people experienced the product, they liked and trusted it. They became hooked and want to see more. YouTube has done the same. However, sometimes, it has too many adverts in between videos and limited content. This is practically a teaser.
Multiple Edition Strategy. Not everyone has the same preferences in watching shows. The same with payment methods. Specifically, this strategy allows different payment options to different groups. However, this only applies to a specific group of subscribers with different payment options.
Promotional Strategy. If a subscriber is unsatisfied with your service, offer them an extended period free of charge. In particular, this helps to keep customers engaged and avoid churn. The aim here is to keep the customer on the subscription list as long as possible. Sometimes temporary discounts at the right time are a great way to do this. 
Pay as you go Strategy. Billing subscribers after the end of the month for the services used can be better than paying the whole price even if customers aren't using the product or service much.
Overuse Strategy. This is when the base price is paid up in full while any extra usage is billed at a later date. Telecommunication companies, for example, have a data cap plan. Any extra data that is used is added to the bill.
Implications
There was a time when all the family gathered around to watch the same TV program be it Fawlty Towers or the next instalment of the Knight Rider TV series. Back then, the family enjoyed watching TV together. TV-watching was a precious and valued family bonding activity.
But today, anyone can have their own preference of watching entertainment. They can watch it on their smart devices and use the internet to browse through any program they like. It's common to find everyone watching their phones, computers and iPads in different rooms because everyone wants to watch their own programme. Across the world, there are countless household arguments every minute about watching too much YouTube rather than spending time with friends, partners and family.
What does this mean for cable and TV businesses? 
Streaming services are increasing every day. Hence, there is no denying the fact that traditional TV watching is on its way out.
Adapt a value-based and dynamic pricing strategy for the company. Customers are indicators if your business will be a success or failure. Knowing the competitors' pricing in real-time can give you the flexibility to change prices quickly.
Streaming service is always changing. Moreover, original content on your programs is popular and keeps subscribers glued to their seats.
Here are 7 tips to get the most out of your Subscription Marketing Strategy:
Make sure add-ons for every option are fair to the potential customer. In other words, make it as easy as possible to decide.

Make sure that as your options' prices increase, the benefits are worth it.

Choose prices that show the full benefits. Most people are sceptical when it comes to prices. At least to them, the prices can seem too good to be true.

Streaming content TV is a highly competitive enterprise. Use a strategy that makes your services attractive and satisfying to the subscribers.
Price your service at competitive rates. Too high won't attract customers and too low can undervalue your business.
Always adapt to changing technology. Therefore, the next change could mean the survival of your company.
Giving good, better and best streaming options give freedom to the customers to choose. Also, it gives the subscription service insight into what is working and not.
Conclusion
We are now in a TV era that is the polar opposite of the harmonious TV bonding experience described above. We've all become TV recluses – who would prefer not to share our TV watching time with others (and to some extent revolt at the prospect of family time). The old family TV watching activity is a social norm of the past.
Streaming service is now the way forward. As long as there are enough subscribers to your service to get a viral network effect.
For a comprehensive view on building a great pricing team to prevent loss in revenue,
Download a complimentary whitepaper on How to Build Hiring Capability To Get The Best Pricing Team
---
〉〉〉 Contact Us for a FREE Consultation〉〉〉
---
Are you a business in need of help to align your pricing strategy, people, and operations to deliver an immediate impact on profit?
If so, please call (+61) 2 9000 1115.
You can also email us at team@taylorwells.com.au if you have any further questions.
Make your pricing world-class!