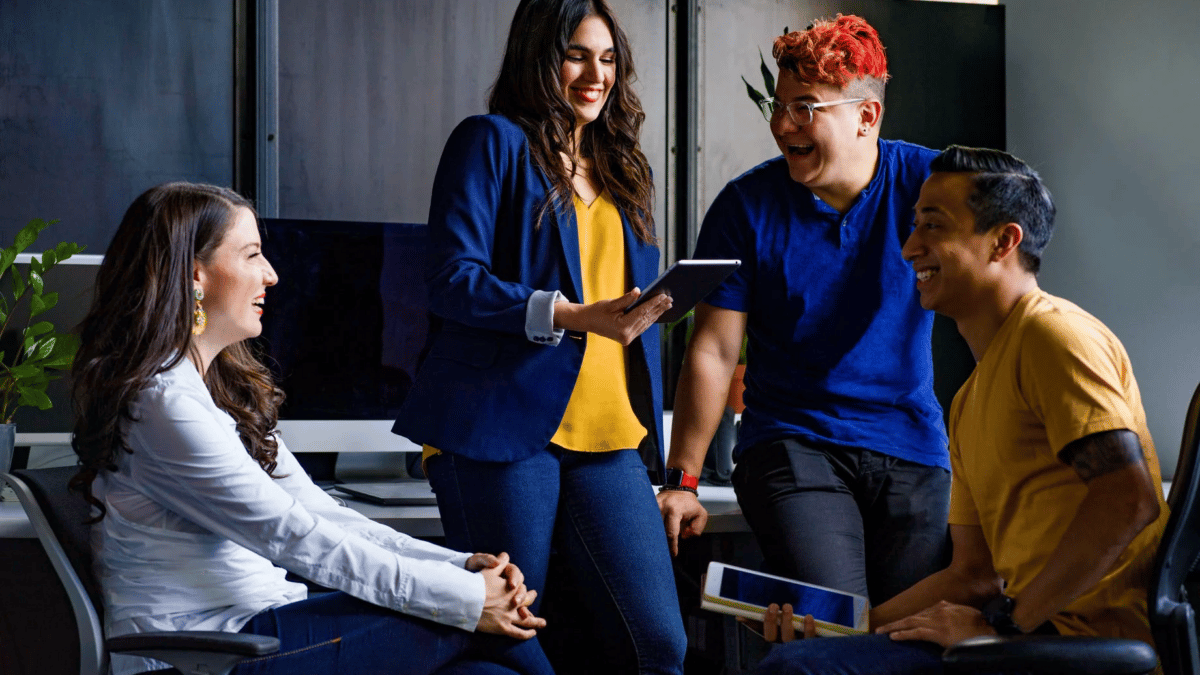 Here's How B2B Sales Team Success can Grow your Business
Did you know it only takes 10 minutes to capture the attention, desire, and interest of prospects before a salesperson can even start the sales cycle? Have you ever wondered what these challenges are? Or more interestingly, how can a B2B sales team success help your business grow over time – in good times and in not so good? 
In this article, we'll be discussing the most common challenges that B2B businesses face with their sales and marketing and how you and your teams can rise above them. We also provide tips on how you can set up a sales team for success and in turn accelerate turnaround strategies and BAU sales activities.
At Taylor Wells Advisory, we strongly believe that B2B sales teams need to cultivate a growth mindset and develop a flexible approach to selling and networking. This encourages long-term customer relationships where performance and priorities should be aligned.
Our consulting work shows, for example, that there are key areas that a B2B sales team should consider in order to succeed. Starting from its operational functions, customer base, costs and pricing, strategies to acquire a larger market share, ability to innovate, expanding market reach, timing, and so on.
We argue that some organisations overcomplicate the sales process. And others simply don't look in the right places.
Below, we gathered some of the key areas that we believe B2B sales teams should look into:
B2B Sales Team Success – What is your Growth Strategy?
The secret to successful businesses is a diversity of thought. This means leaders and teams who are open and able to think differently when the time is right (or when strategies and results are stagnating). Successful businesses, for example, take advantage of crises as much as they can and adapt to market trends and the ever-changing buyer patterns. Even if this is challenging for a business. 
On the opposite side of the spectrum are mediocre brands, who often struggle to launch themselves into the market largely because they are risk-averse. They become mere followers of market leaders, losing out on opportunities to differentiate themselves or their product/services in the market.
Maximising Digital Channels
The pandemic has highlighted customers' preference for online shopping. B2B need to seize this opportunity. And with that, adapt to new trends in buyer behaviour. Consider using social media, email, apps, website or messenger chatbots to engage with prospects. Facebook ads, for example are the largest digital platform to capture sales. Did you know that about 16 million are Facebook users in Australia. That's around 64% of the Australian population.
Unfortunately, here's where most sales teams make a mistake. They try to use and optimise multiple digital channels all at once instead of focusing on just one or two platforms to launch a meaningful content strategy. To do digital correctly, in other words, consider creating a good content strategy that stands out and then use it to leverage existing clients, target market, and prospects.
Remember: how you structure your content strategy is important. Make sure that your content aligns well with your brand; and the value you offer to your customers. Ask yourself is the quality of our content suited to our website subscribers and social media followers? Should our B2B customers get the same content as our online customers – and how different are their needs and wants?
Digital platforms help improve sales and customer experience, but only when used correctly. This often means consistent, well crafted, personalised content marketing that has been optimised for reach and based on the needs and wants of different customer types.
Data Collection
Automating the data collection process with artificial intelligence and algorithms eases the task of targeting an audience. It's also more reliable than spreadsheets which cuts down the time it usually takes to analyse data.
This helps businesses streamline their sales activities and convert leads more efficiently. Not only is it more accessible at any time but it opens up more time for the team to focus on improving the buying process. It also minimises human errors and lessens manual processes. And with the rise of digital channels, more businesses and investors focus on cybersecurity and data protection.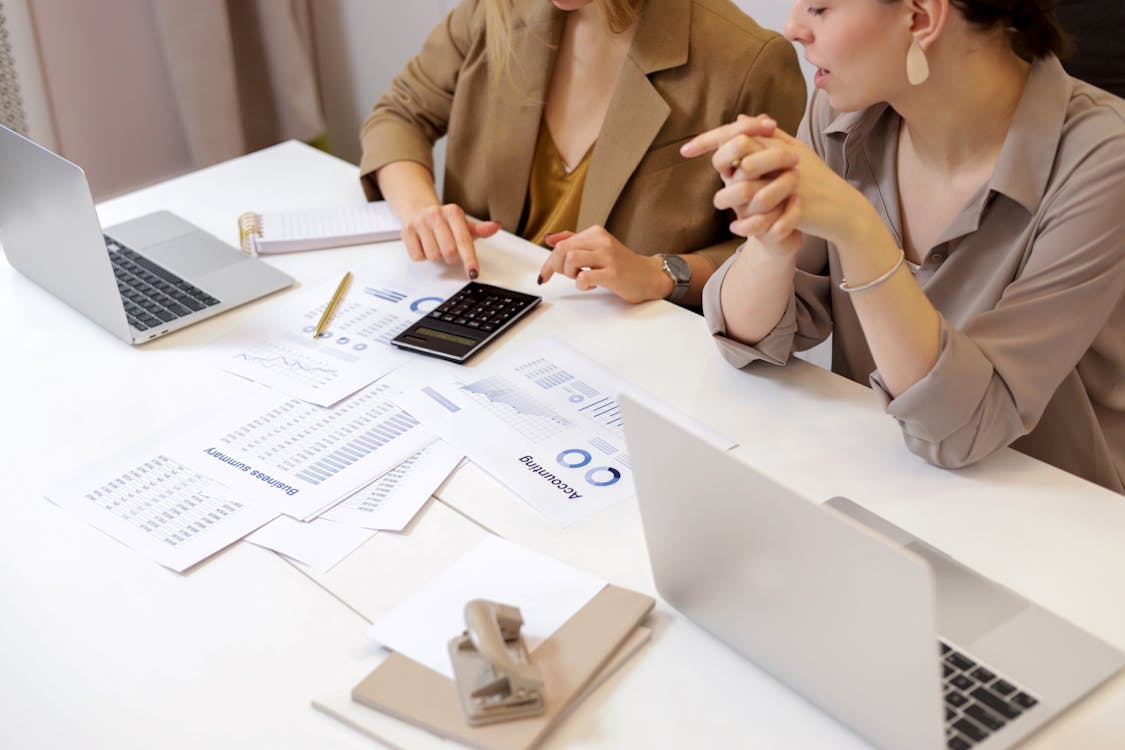 Market Share – B2B Sales Team Success
A recent survey showed 62% of B2B companies struggle with growing their market share. A key finding from the study, for example, explains how many B2B businesses continue to hold a conventional view of market share growth. This is largely linked to revenue and volume growth. When in fact, it is more dependent on understanding their customers' needs, wants, and future margin expansion strategies. 
The survival of B2B businesses depends on how capable they are in personalising their product/services. And with the rise of omnichannel platforms, technology has become a crucial factor in this step. Some have even adopted a D2C or "direct to consumers" business model where they sell directly to end-consumers.
So, in many ways, this study indicates that B2B business goals are often misdirected. It should be shifting from increasing the overall market's percentage using basic market penetration strategies to understanding customer microsegments. This is what must be done to increase market share in specific target markets and customers segments.
This change in approach, however, requires researching the target market. To grow share and understanding of what customers value in different groups or segments. Unfortunately, most B2B businesses in Australia are just not ready or able to do this because . 
Innovation
Innovation in this regard concerns marketing and operational innovation. And it's the second main challenge for 59% of B2B companies surveyed. Why? Simply because many B2B businesses still lack data, tools, and skilled marketing staff.
In terms of digital marketing, researching prospects and customer behaviour is critical to implementing innovative marketing strategies. Understanding what and why your customers buy from you enables you to spend more time and money on marketing that's getting interest and traction in the market.  
Knowing what platforms you reach out to or link to easily is also important – otherwise known as an outreaching marketing strategy. What marketing and automation platform is best for your marketing strategy?
Should you choose e-mail over social media or stick with professional whitepapers or downloads to demonstrate your value proposition? Are you tracking what works and what doesn't using automation tools? Do you track website traffic and know how to interpret it?  
Likewise, when it comes to innovating in operational marketing processes, there has to be leadership and skills to do away with redundant functions. 
Some company cultures become sluggish when they've achieved milestones. This means they grow comfortable and unable to maximise decision-making skills. They overlook the necessary changes that are often needed to execute a new or different strategy to the norm. 
The danger here is they will likely ignore adapting to consumer behaviour and trends that change constantly. Because they believe that their old ways have always worked. 
Product Differentiation and Timing your Opportunity 
Take Zoom's rise to success, for instance. The pandemic shocked every industry, giving others little time to cope. But Zoom used this majorly unexpected event as a timely opportunity.
With its privacy protection and security risks with easy to use interface as its selling points, it created competition with Google and Microsoft. The further augmentation of virtual and digital services since the pandemic reduced the role of sales reps.
So, growing your digital and virtual sales platform prioritises flexibility and speed while adjusting to customer needs, preferences, and experiences.
Mind Your Costs and Pricing Structure
As a small business grows with more market share, it's important not to overlook costs, expenses, and budget. Making sure that there are no financial leaks and securing cash flow ensures that you can invest your efforts and margins in key areas.
Cutting down on costs doesn't mean downgrading your product/service quality though. It doesn't mean you should minimise your customer relationship management strategies either. Nor should you sacrifice employee satisfaction and engagement.
Similarly, create referral programs. Promotional offers and discounts for referral programs allow more clients to share their experience, reviews, suggestions with others and on your social media. This can boost the networking aspect of sales and expand your customer base.
Build Your Brand
Participate in networking events. It's one of the most effective ways to grow your network. Partner and collaborate with other companies that provide solutions such as suppliers and outsourcing services.
Conventions are one of the best ways to grow your audience. It can help increase your campaign and find valuable partnerships or collaborations with other companies. It can slowly elevate your brand value from a national scale to global status.
Franchising, on the other hand, gives brand name recognition, expansion to other locations, customer base, and market reach. A company just has to prepare and allocate its resources, invest in the right tools and talent, then delegate and plan to grow regionally or overseas.
Bottomline – B2B Sales Team Success
One of the advantages that the digital new normal has brought about is how online platforms have removed the geographic challenges. This gives more opportunities for small to mid-size businesses to gain a larger market share with the rise of remote work trends.
A B2B sales team needs data, specialised functions and processes to decide on the best practices. It needs to delegate tasks, use a metric for measuring performance, and ensure there's enough cash flow to build its brand.
Time has shown how customers used to flock to stores is now a rare occurrence. The new normal redefined buying patterns. This is why maximising the capabilities of sales and pricing teams while optimising B2B selling channels in the buyer's journey is essential for a company's ability to operate.
For a comprehensive view on building a great pricing team to prevent loss in revenue,

.
Download a complimentary whitepaper on How to Build Hiring Capability To Get The Best Pricing Team
---
〉〉〉 Contact Us for a FREE Consultation〉〉〉
---
Are you a business in need of help to align your pricing strategy, people and operations to deliver an immediate impact on profit?
If so, please call (+61) 2 9000 1115.
You can also email us at team@taylorwells.com.au if you have any further questions.
Make your pricing world class!