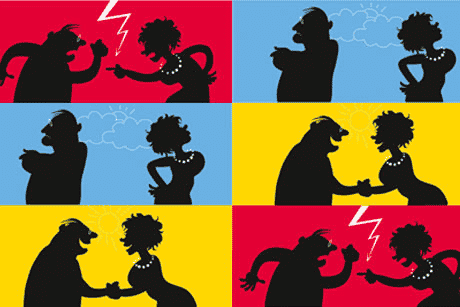 Sales pricing strategy: Procurement approach is not always sophisticated
Sales pricing strategy: Procurement approaches are not always sophisticated
Written by Joanna Wells, Author of TeamBuilder360 & Director of Taylor Wells taylorwells.com.au – Experts in Building Pricing Teams
We are often told that procurement is becoming increasingly sophisticated and advanced when we think about sales pricing strategy. Without doubt many procurement team are across the detail and looking for their customers to demonstrate value. However, the case example below shows a funnier, more undeveloped side to procurement whereby price management and value is not even on the agenda.
Sales pricing strategy – an example of a real world procurement meeting
A funnier procurement story told to me by a pricing manager from a large food manufacturing company in Sydney.
" I arrived at the meeting having been provided no agenda by the account manager. I realised this was a major error from the get go. As a rule, a pricing manager should only attend a meeting with a clear agenda in place and an understanding that the meeting will describe more value adding strategic discussions.
The meeting did not start well as the client kept us waiting for c.40mins (eating into a scheduled 2 hour meeting). I would usually walk away from a meeting if a client is 15 mins or more late but in this instance I stayed against my better judgement and passed a message to the client that we had to leave on time and so the delay was eating into the time for any productive discussion.
The client procurement team arrived and clearly had no understanding of our category or our brief. The procurement manager even stated they did not know the detail (as if it was a matter of pride!) and then launched on personal attacks.
We were accused of being liars – despite no examples given, of being rip off merchants (despite admitting our services were excellent). Weird instances were when he accused me of looking at my watch too often as I was keen to leave the meeting – I pointed out that I was not wearing a watch!
He also admonished us for not taking enough notes as he was talking!
The strangest thing was that he never once asked for a discount, a change in service or increased value. It really seemed as if he just wanted to bully us.
We actually left the meeting saying – "this contract seems more secure than when we went in". He also seemed surprised when we actually defended our company's offering and value proposition – but off course he did not know the detail so could not comment on that.
The key take away for me were:
Do not always think procurement are better armed or informed than sales pricing strategy going in. Often they think the same of sales in reverse.
Procurement teams can also have no clear approach – we can often overstate their strategic thinking
Never again attend a meeting without a clear agenda and sales pricing strategy.
Leave a meeting if a client is unreasonably late without a valid reason
Stay focused and delegate account management meetings to the account manager – pricing and commercial managers should implement strategy, define economic value and discuss deal mechanics – day to day account management is not your main focus.
Emphasise that the partner basis of the relationship is based on shared value and long term financial gains for both parties (price management)– i.e. it should never be a master slave relationship. Customers value you more when you challenge them with insight that will grow their business.
Check out our blog on pricing competency and how to build a pricing team.
Procurement approaches are not always sophisticated is written by Joanna Wells, Author of TeamBuilder360 & Director of Taylor Wells taylorwells.com.au – Experts in Building Pricing Teams
Taylor Wells is a specialist advisory firm that has developed a search, evaluation and recruitment process in the field of pricing, commercial and analytics.  Our business was started after identifying weaknesses in the traditional agency recruitment model.  Our purpose is to support management and HR to eliminate the risk of a bad hire. Our workshops and diagnostics ensure pricing or commercial teams are deeply engaged with the sales and marketing teams to achieve greater levels of margin and earnings growth.  We have developed our own digital platform to identify and evaluate talent and we partner with subject matter experts to help us operate efficiently.
Joanna Wells
Director
BA/ MA Psych. CANTAB, Msc Org. Psych, Dip.Couns Psych
TeamBuilder360
From losing good staff, changing the businesses' commodity mindset, dealing with procurement, making sense of complex pricing arrangements and managing talent and skills gaps, you face many challenges daily. The pressure of business, work and everyday life is unprecedented. It is now more difficult than ever to choose the right path for the business.
The right pricing and commercial teams can help you generate low risk, and sustainable revenue, margin and profit growth.
Leading companies like GE, DuPont and Caterpillar have all invested in their people and pricing. Over the past 10 years, they have improved their HR initiatives to build powerful and rare pricing teams to drive revenue, margin and profit growth.
TeamBuilder360 shows you how to build teams that work together to drive revenue, margin and profit growth using a teambuilder360 canvas and a wealth of real life examples. It also gives you advice and guidance on how to build a more productive and successful career in pricing without compromising on important career choices and goals.
Check out our blog on Australian FMCG at retail price management.