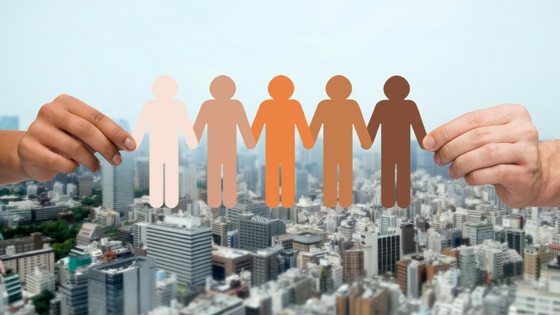 Create a Strong Business and Sales Culture: Leaders Must Clean Up a Copycat Culture
Have you ever worked in a sales team or business culture and thought everyone including the business leaders, seem eerily alike? If you said yes, then you're not alone.
As a leader in your industry, how do you create a strong business culture? How can you execute an organisational function that creates the best effect and stay conscious of the culture on running a business?
In an era of globalisation, there are labour market imbalances by race, gender, and minority groups. People coming from a variety of educational, socioeconomic, and cultural background or upbringing. But did you know that organisations are also experience imbalances in cognitive diversity?
I call the imbalance in cognitive diversity "Copy-Cat Culture." Copy-Cat culture is a business occupied with homogeneous teams of like-minded thinkers: "Stepford Teams" with few cognitive overlaps and insufficient opposing beliefs, attitudes, thoughts or new ideas.
Creating the Best Sales Culture
Many businesses operate with a copy-cat culture because they may feel the need to fit in, survive, and avoid the backlash of going against "Group Think."
Most leading blue-chip organisations have a mandate on diversity from business leaders to stop copy-cat culture and encourage creative thinking and new ideas. Leading with a strong business culture of innovation should highlight employee engagement. It must set standards for organisational performance that aim for customer satisfaction and loyalty. However, good intentions and well-meaning HR policies are not enough. Not when they aren't implemented consistently.
Research clearly shows a copycat culture is alive and well in a lot of blue-chip organisations. In fact, there are more CEOs on the FTSE and FT500 share indices with the name John than there are women, and just 6% of tech staff in Silicon Valley are black or Hispanic.
Still, after years and years of towing the corporate line, most employees struggle to think differently and adopt new views in their recruitment strategies. Innovation is inextricably linked with diversity and in fact, it drives an organisation's prosperity.
1. Hire the right people
Sustaining a value based sales culture and setting an example for other companies is part of understanding why the organisation is in business. Bad hires impact teams, so Cognitive Testing for Sales Team Roles helps you select the best fit for your targeted market and customers.
In other words, hire charismatic people (they'll be interacting with customers a lot) whose purposes are aligned to your company's long-term goals. They understand what it takes to keep customers and commit to service excellence. Similarly, cross-functioning teamwork must be trained in sales, marketing, and pricing concepts.
2. Support and communication
Communicate expectations from the start. The senior management in a strong business and sales culture fixes team diversity and underperformance. There has to be a scientific approach and everyone has to be in the same page with common goals, collaboration, camaraderie, and motivation.
How you set up high-performance pricing and sales teams must be centralised with values that function for better teamwork in serving a consistent mission. Also, reinforcement across functioning teams in the same direction keeps them engaged in the company's vision. Similarly, sharing of ideas and feedback must be a two-way channel for managers and sales teams.
There must be specific goals such as: convert X number of leads into customers, or upgrade X customers to premium services. You wouldn't want the team to set aside their personal beliefs/ideas, be afraid to speak up and adopt the opinions of others to blend in.
---
Read more: Why Products for Women are more Expensive – Price Discrimination Strategy
---
3. Creative solutions
Deliver the best customer experience even in uncertain times coupled with New Sales Strategies and Barometric Price Leadership. Constant innovation sets you apart from tight competition. So, spend time with customers and treat them more than numbers. Customers hate businesses that think only about money. Also, experiment with data using Technology and Automation.
Solverboard is a digital innovation management platform that started in 2015. Eventually, managers had to step in to define clearer roles for their staff and realised that it takes time for them to innovate and implement creative solutions. For them, being busy didn't always mean productivity. So, they developed a space for ideas to thrive and redefined expectations of working as a performative measure or presenteeism.
Adaption-innovation skills are both important as creative thinking and structure must blend together. Adaptive people tend to solve problems with structure, while creative leaders work best with less structure.
4. Fostering a Coaching Culture
Coaching has become a development tool in successful companies. More importantly, creating a strong business and sales culture can mean different things for each organisation.
When employees commit to those values, no matter what or how rigid they are, it leads to the common goal of providing the best Value Based service. Therefore, it's quite rare that the HR policies are the main drivers of culture and organisational performance.
A culture of learning development, training, and sales coaching help acknowledge successes and failures. Certification and short courses help teams learn from past achievements, mistakes, and adapt. Also, tools should aim for more than monthly or weekly targets, and product features. Instead, focus on skills like negotiation strategies.
For example, Balfour Beatty Workplace has been around for 100 years. It recently switched from engineering services to a facilities management business. It has a total of 12,000 employees and the company needed a new strategy of organisational performance to build relationships with their clients.
As a result, BBW created Developing Leaders Programme for a 3-year period time frame. This was to address how middle managers had to become business leaders. What was the result of internal leadership, support, supervision, training, and coaching? 88% of participants were promoted to Area/General Manager roles. At the same time, 42% progressed to senior roles, while opening up innovative conversations with clients.
5. Build Accountability and Recognition in a Sales Culture
The workplace should be designed in an environment of accountability. This is to discourage unprofessionalism and encourage individual leadership skills and ownership. There should be a clear definition of roles in sales and pricing teams. So, build a track of best practices and habits for sales target and discipline. There must be an initiative to seek information, provide, and receive feedback.
The objective of accountability shouldn't be about seeking out who to punish. This will create fear and a tense work environment and discourages speaking up and trying out innovative strategies.
Rather, appraisal sessions should emphasise an employee's ability and consistency to practice organisational core values. Ultimately, it boosts employee productivity, morale, strengths, and individuality being valued. It rewards behaviours and performances that reflect company values.
Recognise efforts, leadership skills, and openly sharing and testing out ideas. Give praise and credit where it is due without overcompensating. Similarly, a sense of accountability creates a metric for measuring progress, management styles and skills, coupled with healthy competition incentives. Ultimately, action brings results as sales teams deal with rejection daily.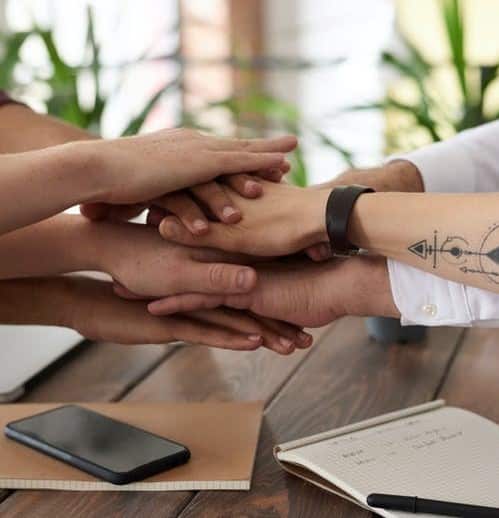 Rebranding of Core Values
Some businesses still continue and operate with the same core values that made them the most successful. At times, that's even after being acquired. For some companies that grow, the strength of their business and sales culture dwindle. So, as business grows, so should its core values.
Diversity and Innovation in Sales Culture
The manner of recruitment process, evaluation, appraisal, and training including skills retraining or refresher courses, all make a difference in retaining employees. But diversity makes just as much of an impact.
In a study done by Boston Consulting Group, startup and tech companies with a diverse management were more innovative in their business approach and strategies. They also produced 19% more overall revenue compared to their counterparts who are below the average diversity score.
Also, companies that embrace gender diversity are more competitive, outperform their counterpart by 27% in value creation, and are more profitable by 21%, according to a Mckinsey research.
By 2025, the average workplace will be dominated by millennials? Millennials have a different definition of diversity that pertains to experiences, individual opinions and perspective – rather than just race, gender, or religion.
A survey from Pew Research Centre gathered data that showed that women excelled in several areas in creating a strong business and politics culture. They were 34% better at setting compromises and more likely to be honest and ethical. 25% are better at mentoring and more likely to stand up for their beliefs, while 30% more women deliver fair compensation and benefits to their employees.
Conclusion
A leader who understands what makes high-performance teams will bring the right mix of people together. To create the best pricing team, a leader who can build a psychologically safe business environment will break through the copycat culture. Then, re-build a culture of accountability and innovation.
With all the changes happening across many industries today, letting staff members feel safe in their roles is one of the biggest challenges that employers and business leaders face. This is especially true when it comes to taking risks and finding solutions.
Being different can be difficult and divergent opinions are often punished rather than praised. But organisational culture, conversely, seems to instinctually churn through people that deviate from the norm.
Modern pricing teams are becoming less open to sharing their true thoughts and input. All the while, performance and results suffer as businesses now realise that creative thinking solves more problems. Most of these problems are complicated that even AI can't fix.
For a comprehensive view on driving pricing strategies to maximise growth,
Download a complimentary whitepaper on How to Drive Pricing Strategy to Maximise EBIT Growth
---
〉〉〉 Contact Us for a FREE Consultation〉〉〉
---
Are you a business in need of help to align your pricing strategy, people and operations to deliver an immediate impact on profit?
If so, please call (+61) 2 9000 1115.
You can also email us at team@taylorwells.com.au if you have any further questions.
Make your pricing world class!