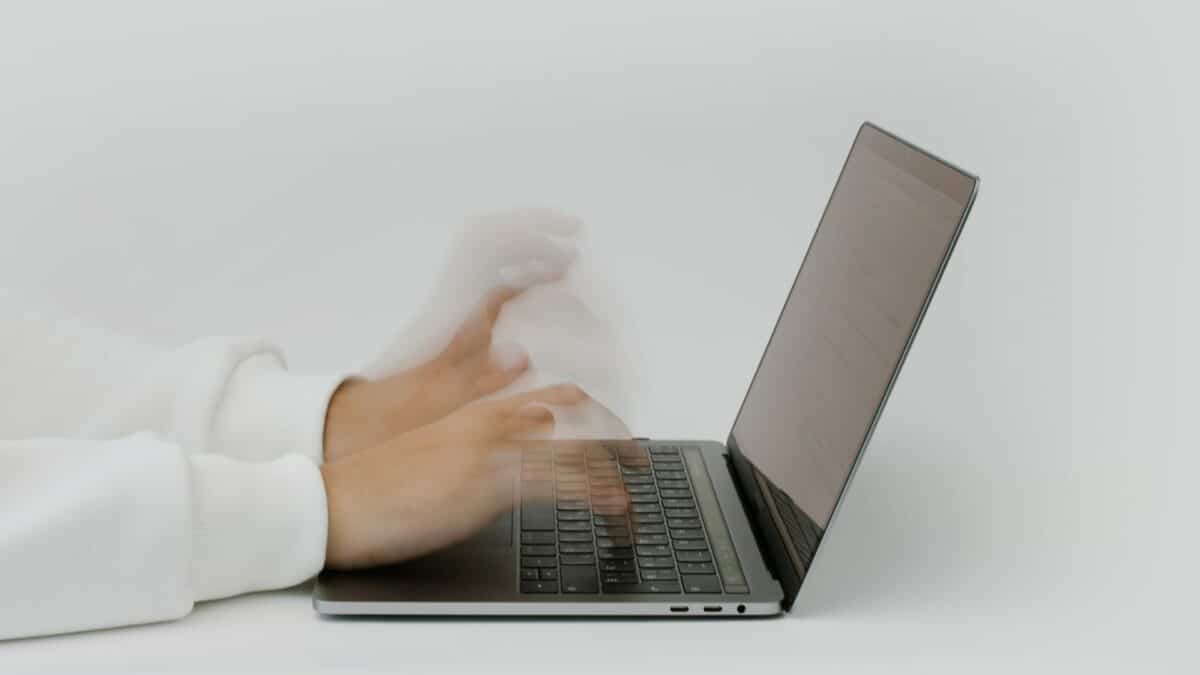 Cold Emailing and Other Creative Sales and Marketing Strategy Ideas 💡
Successful businesses understand that sales promotion and marketing are two of the most effective ways to increase revenue, improve customer experience, and raise brand awareness. Whether you have an established business or are starting one, you will need to build your relationship with your target audience. This will be a continuous process throughout your business life, and it will be vital to your success. To accomplish this, you will need to devise effective sales and marketing strategy ideas.
Customers had to speak with a salesperson if they needed information about a product or service. That is no longer the case. Today, customers go online to find your website and discover what you have to offer. If they don't like what they see, they can leave.
One of the most difficult issues is how organisations can adjust to changing customer preferences, attitudes, and behaviours. Some make decisions simply based on their feelings. Thus, businesses must master the art of intimately connecting with their customers to be successful. How will you do this?
In this article, we will give you the top sales and marketing strategy ideas to promote your business. Then we focus on the simplest, yet most effective when it's done right—cold emailing. In the age of incredibly complex content productions, the simple art of a cold email is often overlooked. We argue that this technique should not be ignored in sales and marketing.
At Taylor Wells, we believe that rising competition across all industries demands the development of innovative yet efficient sales and marketing strategies. By the end, you will know how to craft the most appealing cold email.
Top 4 Sales and Marketing Ideas to Promote Your Business – Key Elements of How to Build a Strategic Marketing Plan
1. Examine and record your sales process for tracking and improving it.
One of the best approaches to improve your company's performance than to monitor your sales process. Ask yourself:
Is your sales process set up to close the quality and number of customers necessary to meet your company's growth objectives?
Is your sales team using the same approach for qualifying and nurturing prospects? What about your procedure?
Is your CRM (customer relationship management) system set up to efficiently and effectively complement your process?
Could you use any software systems to improve the efficiency of your process?
In terms of the sales process, we recommend that you build a pricing team. Our findings show that with the proper setup and pricing team in place, significant gains can occur in as little as 12 weeks. With smarter price management techniques, the team can capture at least 1.0-2.25% more margin after 6 months. In  9-12 months, organisations are commonly generating 3-7% higher margins as they find more complex and formerly unrealised potential, efficiencies, and risks.
2. Improve your customer profiles and personalities.
Observe your top customers and determine what makes them profitable and pleasant to work with. To accomplish this, ensure that your ideal customer profile and buyer personas appear authentic and that they are updated as needed to represent the types of customers who will enable you to meet your growth objectives. Remember to constantly appear amiable and easy to deal with while achieving the desired results.
3. Enhance the performance of your website and online marketing.
Examine your website and social media channels to ensure that they are intended to attract and educate your target demographic. Consider the following: Is your branding and messaging coherent? Are you interacting with the right audience? Is your content both interesting and informative? If you answered yes to all of those questions, you're fine to proceed. But if not, you clearly have some work to do. Keep in mind that we live in the digital age, and your online marketing is critical.
4. Practice cold emailing.
In its essence, cold emailing is like cold calling, but slightly less intrusive. Basically, it's an email sent to client prospects in the hope of gaining opportunities or starting conversations and relationships. The client generally does not expect the email, hence the word "cold." It's like walking up to a stranger and introducing yourself. Historically, that's how salespeople used to market themselves—by going out on the streets speaking to strangers. It's a tried and tested method that's held up well, transitioning into the digital age. 
Key Elements of How to Build a Strategic Marketing Plan
1. What are your marketing goals? You need to be realistic in setting your goals and measuring them. This includes:
market research and analysis
budget
who your targeted audience is
your strategies, tools, and platforms
time frame of implementation
monitoring and evaluating a strategic plan
tracking and improving your results
What do you expect to achieve in the next 2 to 3 years? Many businesses forego the skip counting method of 5s and 10s. Successful companies plan ahead like futurists. You could separate your time frame in three common categories:
Immediate : 1 to 6 months
Short-term: 6 to 12 months
Long-term: 1 to 5 years
For instance, you could be setting a goal of increasing the number of conversions and new customers by 5% in 6 months. This is also applicable when converting new buyers to loyal customers too.
Maybe you want to mix up your product or service range to more types of customer base or plan to increase your revenue and margins by 30%  in the next 2 years. Of course, these will be supported by feedback, monitoring, and evaluation tools like surveys and interviews which will then be discussed within cross-functioning departments in marketing, sales, finance, and pricing.
A structural change within your organisation's team culture should be set up if it already hasn't. This requires the support of management, including fostering an environment of development, coaching, and training your staff, as well as retaining your best talent.
2. Monitoring and evaluating a strategic plan.
A marketing audit requires you to look into your marketing activities thoroughly in the past 3 to 5 years. You must ask:
Which practices did your customers find the most engaging?
Which activities received the highest response?
What platforms did you use for your advertising, brochures, announcements, seminars, conferences, and trade shows?
The marketing landscape has dramatically changed over the last 10 years, mostly due to technology that influence buyer behaviour, market patterns, and trends. Nowadays, marketing has become a hybrid of online and offline activities. It has caused a debate over the dominance of internal vs. external sales which is why you should identify which methods work best for your brand and value proposition.
3. Market research. It's a time-consuming process but a very important one where you discover what your strategies achieve and do best. You must ask:
What is your current position in the market?
How many competitors do you have?
Is it an oligopoly situation where only a few companies dominate and control your industry?
These questions help you forecast and project your growth more accurately. It also allows you to shed light on the most challenging issues you're facing. Researching also paves the way for innovative marketing strategies where you can engage, connect, and build a relationship with your customers more.
4. Analysis of your research. 
After collecting data and information about your research, now it's time to interpret your findings in a manner that helps you understand your market, audience, brand, value drivers, and the problems of your customers. Are you targeting the right audience? Are you practising customer segmentation?
Analysing the information will allow you to position yourself at an advantage ahead of your competitors. You should ask:
What are the similarities and differences between you and your competitors?
What sets you apart from them? This includes product/service quality, customer engagement and relationship management.
How do you set and communicate your prices? Do you constantly underprice or overprice your product range?
Do you offer convenience and seamless transaction to your customers? If so, how?
Your competitive edge will likely be answered by these questions. You might have a better product mix or range or services that aren't offered by competitors. Or you could have a friendlier technical service or customer service team who solve problems more quickly. Maybe they are more honest about the estimated resolution time.
It may be that you have the capacity to offer freebies from time to time. Or perhaps, you have better automation tools and an optimised multi-channel or omnichannel platform experience where customers can pick up and complete their buying journey.
Cold Emailing – The Key Elements of How to Build a Strategic Marketing Plan
A marketing strategy refers to a business's game plan to reach prospective customers. This includes key aspects such as target market, value proposition, and brand messaging. In other words, your marketing strategy needs to take into account who you plan on selling to and who your biggest audience is. This should also speak to where your brand sits in the market and your tone of voice. 
You will need to come up with effective sales and marketing strategy ideas that can adequately inform customers about your brand or product. How do you entice them to buy in? This is an investment in time, but it doesn't have to be complicated or expensive. Cold emailing is one of the best examples of this theory. 
Why Cold Emailing Should Be Part Of Your Sales and Marketing Strategy Ideas
Amidst a landslide of new methods to market your business (like social media and video content), it may seem a little outdated to continue the practice of cold emailing. But statistics will surprise you.  Numerically, emails are still on a growth trajectory. This means that email usage year after year has continued to multiply. Other statistics show that cold emailing is still one of the biggest sales drivers. 
Cold emailing is not resource-intensive, meaning it's easy to do and doesn't require a lot of labour or funding. There are many forms of cold emailing such as:
a fresh graduate emailing HR for potential positions or internships

marketers looking for publicity

salespeople reaching out to prospective clients

procurement teams reaching out to suppliers

Sales and Marketing Strategy Ideas: 6 Tips to Create the Best Cold Email
Cold emails done poorly could significantly lower the chances of them being opened – or worse, end up being flagged as spam. Here are six important tips for crafting a successful cold email:
Tip #1: Personalise your Message 
This may be a little extra effort, but it goes a long way. Imagine someone walking up to you on the street that opens with "Hi, can you buy my product?" You will need to address your clients in such a way that you have chosen them above everyone else and have put in the time and effort to learn about them and their professional backgrounds. 
Tip #2: Establish Credibility and Authority
Though you may have researched your prospective clients, they still know nothing about you. Make sure to introduce your business in a way that establishes credibility and authority. You don't want to sound like spam or a bot. So, insert relevant credentials and links to your platforms, or mention mutual contacts. 
Like any good sales pitch, you'll want to identify a problem or gap you can fill for the client. This is also another important reason to do research. Solving your customer's problems establishes credibility and authority. If you can't identify a specific problem, position your offering as something they want and will improve their lives that they didn't know they needed. 
Tip #3: Be Concise 
As with all content, the shorter it is, the easier it is to read. Remember, you're fighting for their attention and interest. So, if an email is too long, your prospects may start intrigued and eventually give up halfway. 
Request specific actions and don't rattle on about yourself or your product. Instead, keep your language casual but always professional. Try reading your emails out loud before sending them. This can help you identify when you begin to sound unnatural or cliche
Tip #4: Express Gratitude
One technique that has proven to be very successful, both on cold emails and in sales or project pitches is to express gratitude. This doesn't mean kissing the ground that your client walks on or repeatedly saying thank you. 
Your "thank you" should simply sound sincere. Saying you understand they are "busy and are grateful for their time" can go a long way. In some cases, make them feel like they have the power in the situation when it's appropriate. This can prove to be very successful. 
Bottomline
To summarize, apart from cold emailing, if done well, can be one of the best sales and marketing strategy ideas. It isn't resource or labour intensive but it gets the job done. All you need to do is craft a well-written and personal email that quickly gets your point across and establishes a connection with your future clients. 
Apart from that, there's a lot of effort that goes into the key elements of how to build, monitor, and evaluate a strategic plan. As you discover the key elements of how to build a strategic plan, you should also establish culture change. One that supports development, innovation, and creativity. More specifically, cross-functioning teams in pricing, sales, and marketing work best together to create efficient sales and marketing strategy ideas.
For a comprehensive view on maximising growth in your company,
Download a complimentary whitepaper on How To Drive Pricing Strategy To Maximise EBIT Growth
---
〉〉〉 Contact Us for a FREE Consultation〉〉〉
---
Are you a business in need of help to align your pricing strategy, people and operations to deliver an immediate impact on profit?
If so, please call (+61) 2 9000 1115.
You can also email us at team@taylorwells.com.au if you have any further questions.
Make your pricing world class!