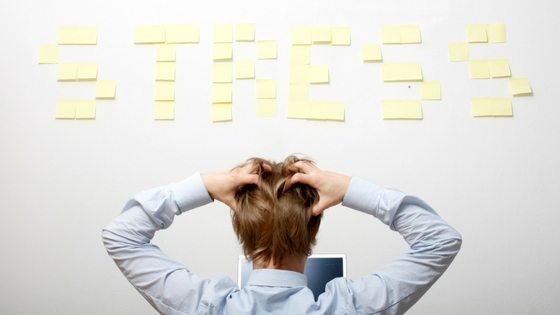 3 Proven, Easy Ways To Beat Revenue Management Team Burnout!
As you read this article, it is likely that someone on your pricing and revenue management team is suffering symptoms of burnout. They are likely contemplating leaving their jounlikely to return to the team in 2018.
Heavy workloads, high stakes implementations, wide scale change programs and heavy deadline pressure are a fact of life for pricing and revenue management team leaders and teams.
Yet, burnout is a topic that pricing teams, businesses and forums rarely discuss in detail or know how to deal with effectively.
But what happens when the relentlessness of always having to be on, ready to fix issues lead to stress and ongoing anxiety?
What if the constant expectation to deliver and drive results becomes yet another workplace stressor?
How do you make sure your resilience and energy levels are not depleted and your health and happiness does not deteriorate?
Taylor Wells believes it is important for pricing and revenue management team leaders to notice, acknowledge and deal with the symptoms of burnout in the best way possible.
When leaders and general commercial managers don't recognise when situational factors cause their teams to feel stressed, overwhelmed and fatigued, they're actually shutting them down and creating an environment of loneliness and isolation.
As we draw quickly to the Christmas holidays, it is probably a good time to recap over the year and think about how you have led people through change and managed stress and pressure at work in 2017.
By the end of this article, you will have a toolkit to manage your burnout symptoms and take charge of your well-being at work in 2018.
Read on if you would like to learn some preventive strategies to help you counteract your particular pattern of burnout.
What is burnout and why every revenue management team leader should care?
Employee burnout costs (not including recruitment costs for new employees) the Australian economy approximately $14B a year, according to an article by Derek Parker: 'Employee overload is bad for business.'
Over the past 10 years as a talent strategist, career coach, researcher, and educator, we've noticed an increase number of revenue management team and individuals mention burnout.
We've heard many stories on how pricing teams and revenue managers are struggling to cope with growing pressure to drive profitability in highly competitive and stressful markets and business environments.
I've helped many revenue management team and clients design development program that help them to manage the causes and symptoms of burnout.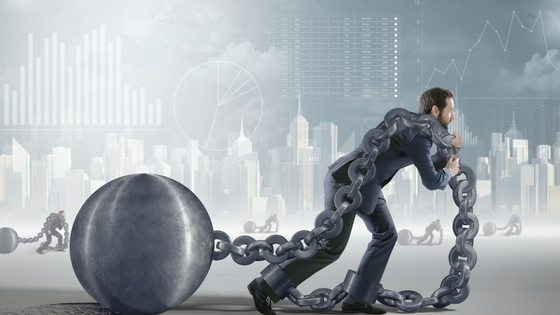 But, to really understand the symptoms of burnout, it would be best to consider the real-life case study of Sue, a senior revenue management professional from a rental car business based in Sydney.
Back at the office, Sue was facing the same impossible workload, untenable conflicts, and a growing pressure to perform.
She explained to me in one of our sessions: "Pricing and revenue management is a competitive field and I'm a competitive person, which can skew the way you see reality.
In the past I didn't dare say no to people because I was afraid that if I did, they would think I was not effective.
I was so anxious about losing all the good work my team has worked so hard to deliver.
I just kept taking on more and more tasks until the workload became unmanageable. I really should have said no."
Sue had a "scarcity" mindset and believed that her options and influence was limited, and that people in the business did not really trust or respect her.
Sue had been promoted to a senior managerial position and was implementing new market strategies and analytics. She was also facing internal resistance from key stakeholders and at best grudging compliance from other teams and divisions.
A lot of people believed that she could perform well in this new role, yet, she felt tethered to her new managerial title—the firm was prestigious, the pay was good.
Sue was weighing up whether her values and lifestyle meant more to her than the perks.
She was not sleeping well and was always worrying about work and what other people thought of her.
She found herself daydreaming a lot about quitting and starting her own business.
She was unhappy that she did not tell people what she really thought during meetings; and was disappointed in her inability to admit her own mistakes.
"I did try to push back a couple of times," she told me.
"Then, when I heard that marketing was starting to recommend and implement new price promotions without me even knowing, I felt like I had completely lost the battle."
One marketing manager even told Sue's boss that she was disrupting business progress.
It wasn't long before Sue's revenue management team was assigned basic trials and operational tasks.
This was a complete downer for Sue and her team. She felt she was being punished for speaking out. She became more anxious and was worried that her new team would leave.
"Some members of my team had already disengaged. I felt that I had let them down and that they didn't believe in me anymore. The team were under constant pressure, and from every direction – sales, marketing, finance the executive team," she explained.
"My revenue management team were busy putting out fires. A lot of times they were called urgently to fix a crisis, but it was not actually a crisis at all but a complaint about us."
Sue believed that a big part of their job was helping stakeholders think differently about pricing, including putting challenges into perspective.
"An effective revenue management team shouldn't mean being a servant," Sue said.
"We were taking calls and e-mailing at 11 at night and 6 in the morning, and during the weekend."
"We were all getting carried along in the current yet not achieving our goals and sticking to our pricing roadmap."
3 symptoms of revenue management team burnout
A 2013 ComPsych survey of more than 5,100 North American workers found that 62% felt high levels of stress, loss of control, and extreme fatigue.
Fatigue is the central symptom of burnout. It includes profound physical, cognitive, and emotional fatigue that undermines people's ability to work effectively and feel positive about what they're doing.
Scepticism represents an erosion of engagement. It is a way of distancing yourself psychologically from your work.
Powerlessness refers to feelings of incompetence and a lack of achievement and productivity.
Research has also linked burnout to many negative physical and mental health outcomes, including coronary artery disease, hypertension, sleep disturbances, depression, and anxiety, as well as to increased alcohol and drug use.
3 ways to beat pricing team burnout
1. It's critical to individual and pricing team success to restock your physical and emotional energy. Without the right energy levels, you will not have the capacity to focus on your individual and team goals. Your attention and focus rely on you prioritising good sleep habits, nutrition, exercise, socialising.
If exhaustion is a key problem, ask yourself which tasks—including critical ones—you could delegate to free up meaningful time and energy for other important work.
Let 2018 be the year you regularly practice things that develop your self-awareness and well-being.
2. To really change hearts and minds, you need to take a close look at your mindset and assumptions. Do you have a fixed or a growth mindset? Do you think people have the capacity to change, grow and develop or do you judge people too quickly and view potential and ability as fixed? What aspects of your situation are truly fixed, and which can you change?
Altering your perspective can protect you from the negative impact of even the most inflexible aspects in your work life and thinking. Are there ways to reshape your job in order to gain more control or to focus on the most fulfilling tasks?
3. Target high-value activities and relationships that still trigger unhealthy stress. Build a network of positive relationships to manage the more toxic relationships in your life. This involves resetting the expectations of colleagues, clients, and even family members. How much are you willing to take on and what trade-offs are you prepared to make? What are your ground rules for working with other people and all that entails? What can you do to make team dynamics more positive and energising?
You may get pushback, but don't get discouraged by haters and cynics; they are just working through their own issues (or so detached from others that they cannot see the harm they actually cause).
People might think the sudden change in you is inauthentic and may even judge you for trying to make your life better. Stay strong; consistency is key.
Make these changes are a part of your life so that you really believe that it is important to improve your life at work.
Never forgot the importance of prioritising and protecting your health (mental and physical).
As Michael Bunting discusses in his book: The Mindful Leader: it is important to be open and honest with yourself and others in order to get past a self-defeating pattern.
Conclusion
Burnout is a serious problem for pricing and revenue management team members.
It is commonplace for pricing and revenue management teams to feel overwhelmed and stretched thin.
Too many pricing and revenue management teams are suffering in silence.
High pressured situations may be part of the job, but feeling burnout doesn't have to be a long-term sentence.
You cannot be a high performer without a toolkit to manage your state and prevent negative patterns of behaviour.
Over Christmas, take time to think about your specific burnout profile so that you know where you need the most help and support.
Situational factors are the biggest drivers of burnout in revenue and pricing teams.
We highly recommend that leaders work closely with their teams to think through changes at the job, team, or organisational level to address all the underlying causes and issues of team burnout.
See our blog on Stress is an issue in the pricing community for more coping strategies for stress. Check out our blog on pricing strategies – and how big business can cause and avoid failing pricing strategies and toxic culture.
Joanna Wells is the founder and director of Taylor Wells, a specialist firm that advises Fortune 500, private Equity and ASX Listed companies in organisation design and talent strategy for the revenue, pricing and commercial management functions within a business.
A business psychologist with over 10 year's consulting experience and several years' experience practicing advanced pricing and revenue management across B2B and B2C markets in Australia, Joanna's sole focus and specialisation.
As it is Christmas – see our blog on what Santa can teach us on business model innovations and ….elfs.
If you are looking for a new role – see our job hunting tips.