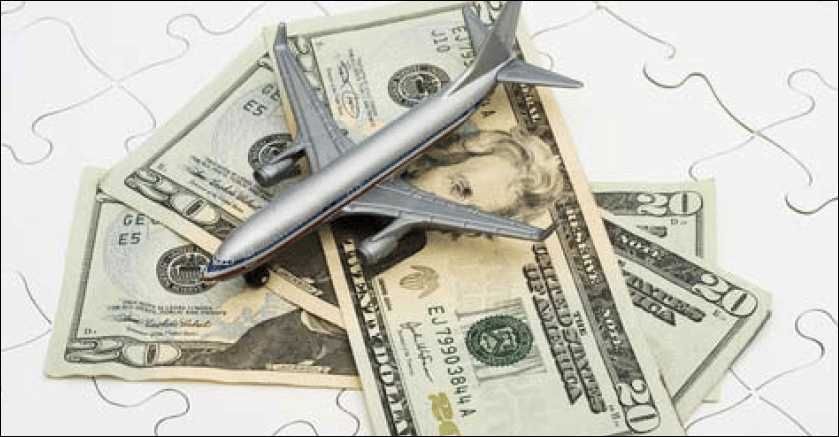 Revenue management: revenue management vs dynamic pricing
Revenue management: What is the difference between revenue management and dynamic pricing anyway?
A lot more executive meetings today are focusing on how to improve pricing strategy using an advanced or dynamic pricing and revenue management system.  Many meetings, however, reveal some gaps in understanding about what these terms mean, how they should be used and why pricing teams apply them to generate more revenue and margin across different customer segments.
To help you avoid making a pricing faux pas during your next meetings, I thought I'd write an article providing an explanation on the subtle and important similarities and differences between revenue management and dynamic pricing models. To do this, I will compare and contrast each term and discuss how each concept can be applied most effectively to drive profitable growth for the business and its wider value ecosystem.
Background on revenue management
Revenue management (RM) began in the airline industry (and of course expanded into related travel and hotel revenues management) in the 70's and was introduced by British Airways when they experimented with differentiated fare products. BA (or at that point BOAC) introduced a static revenue management method called differential pricing to stimulate demand for seats that would otherwise fly empty.
BA were one of the first airlines to differentiate the price of airline flight tickets by offering customers capacity controlled "Earlybird" discounts.
Dynamic pricing is an advanced revenue management method that also fits under the broader revenue management umbrella. Like static revenue management methods, dynamic pricing began in the airline industry.
Dynamic pricing was introduced in early 80's after American Airlines invested millions in DINAMO (a next generation capability that stands for Dynamic Inventory Optimization and Maintenance Optimizer).
Dynamic pricing methodology has caught the attention of IT software vendors and businesses alike because of its vast potential to maximise revenue and balance capacity utilisation. Lufthansa is one of the first airlines to implement advanced price estimation software.
Revenue management therefore is like an umbrella term that includes both dynamic and more static revenue management methodology.
The mission of the Revenue Management discipline
The revenue management discipline's overall mission is maximising profits through market demand forecasting and mathematical optimisation of price and inventory. However, there are subtle differences between related terms and methods under the broader revenue management umbrella:
RM strategy (in the airlines) focuses on inventory planning: i.e., how many flights should there be, and at what times.
Dynamic pricing focuses on managing demand across available inventory (fill planes) by tactically adjusting pre-established price levels, fences and metrics over time and across multiple segments and products.
Yield management focuses on maximizing the income from those buyers who are considered the most price inelastic.
Revenue management methodology focuses on tactical pricing for those buyers who are considered price sensitive.
The rationale for using revenue management methodology explained
The rational for using either static, differential pricing and/or dynamic pricing should depend on your business plan, pricing outcomes and overarching pricing and revenue management strategy. Both RM methods should in theory help companies to sell the right product to the right customer at the right time for the right price.
Revenue Management is essentially about optimising volume of attendance for a perishable good, as well as maximising yield (i.e. it's about filling planes, as well as maximising income from price insensitive customers). This includes reducing prices to stimulate low demand as well as increasing prices to exploit high demand – however, when a pricing team increases prices during peaks in demand they are focusing on improving yield (i.e., Yield Management).
Businesses need high calibre pricing and revenue management teams to implement advanced tactical pricing strategies and tactics across multiple segments. It is difficult to source pricing talent with the technical knowledge, commercial acumen and leadership capability to apply the correct combination of static and dynamic pricing methods.
How to apply revenue management methods in the market
The application of revenue management methodology can be both static and dynamic (as mentioned above): The application of static RM methods (like the BA example above) generates different prices based on varying price performance levels. The application of dynamic pricing, on the other hand, generates different prices over time by making ongoing tactical adjusts of pre-established price levels, value fences and metrics.
A sophisticated dynamic pricing application enables pricing teams to charge different amounts for the same seat at different times in the sales / pricing cycle (i.e., segment of 1).
A static RM method like differential pricing enables pricing teams to charge different amounts based on how price performs on different days of the week or cycle.
Pricing teams implementing dynamic pricing applications use well-designed pricing and volume data sets based on vast amounts of transactional data (i.e., Big Data) and pricing algorithms (i.e., pricing and inventory regression analyses).
Pricing teams implementing static differential pricing applications use historical internal and competitor price and volume data derived from external informed sources. Often these data sources have gaps and businesses tend to make assumptions about future demand using aggregate level data.
How do revenue management methods influence consumer behaviour?
Pricing teams tend to use static revenue management applications when they want to influence customers' behaviours to prices and want customers to see what the price differentials are.
Pricing professionals tend to use dynamic pricing applications when they do not want to draw customers' attention to subtle changes in prices.
What are the challenges & constraints?
The key challenge is the perishability of inventory i.e., you can no longer sell the ticket again once the plan takes off. Also – tickets for short term events like the 2018 World Cup – will collapse in value in a few hours – i.e. after a big game (not just at a different time of year).
The revenue management discipline and methodology discussed is essentially tactical.
The pricing strategy, value fences, floors and fences and price setting process should be designed well in advance of setting each price level.
Price levels and yield management strategies need to be based on sales and consumer analysis and fully tested before they are implemented in the market.
You need high calibre and trained pricing, revenue management and demand forecasting teams to apply constraints (or value fences) to: stimulate demand, understand market dynamics and navigating competently in restorations and during price cycles.
See our blog on competition based pricing.
Check out the video below on how airlines price their flights:
If you are a leader looking for nontraditional sources of strategic talent and want to experiment with fast, flexible ways of engaging high calibre pricing and commercial executives for your business, then contact me, Joanna Wells, Director of Taylor Wells advisory firm-experts at building high performing teams and culture:
Telephone: (+61) 2 91994523
via website: Taylor Wells contact form