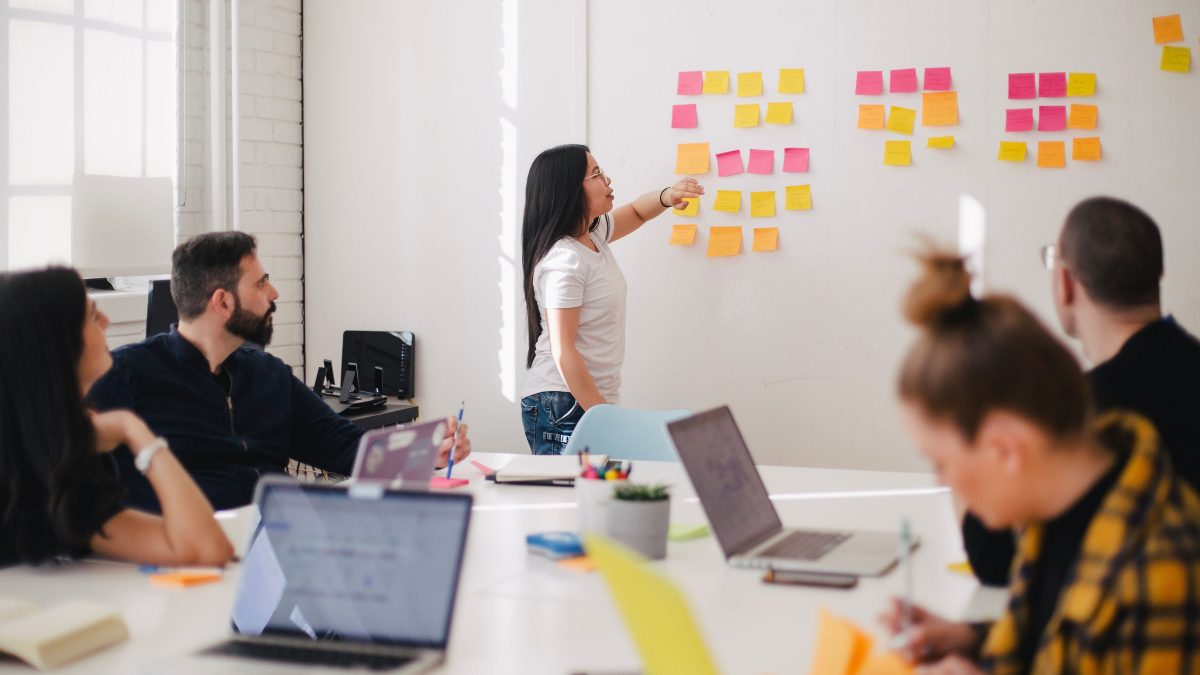 The Best Retail Pricing Tools & Skills 🧰
The Best Retail Pricing Tools & Skill
Large pricing skills gaps are emerging as teams pursue more sophisticated pricing and revenue models to keep up with changing markets. Here are four key retail pricing tools and skills your teams will need to know to drive profitable revenue growth in fragmented industries. Followed by four steps to close vital skill gaps without disrupting team morale or performance. 

4 Key Retail Pricing Tools & Skills set
Many teams are moving from cost-plus pricing to value-based pricing to proactively respond to growing margin pressure. This skills evolution will demand new value-based thinking and skills, as well as existing cost and market-based pricing skills and approaches to make good retail pricing decisions. 
Given how competitive the labour market is currently for employees with domain pricing expertise, it is critical for businesses to identify and hire the absolute best talent before their competitors. 
Here are the four most critical pricing skills your teams will need to make more revenue and margin in rapidly changing industries and markets:  
Technical Pricing Knowledge. As a growing number of your competitors are using algorithmic pricing (AI) to re-define profitable revenue growth in your industry, hence conscious effort and training are needed for your teams to develop skills in the areas of:

pricing systems

price data management

SKU level analysis

dashboard configuration and data/statistical interpretation

price & category architecture development.
Project

management

.

As wide-scale transformations and price improvement projects continue to accelerate operations and culture shifts, therefore teams in your department will need to partner with a variety of consultants, software vendors and cross-functional stakeholders to meet productivity and profit objectives. 
Change management. Markets are changing quickly, and many price management practices are struggling to drive profitability like they once did. Teams now need to become highly skilled at anticipating and responding to margin pressure and market changes/risk. Consequently, their interaction with multiple stakeholders makes effective change management and persuasion skills critical to price improvement projects. 
Value-based

mindset

.

The role of the pricing department requires sales, category and finance teams to understand fundamental pricing principles and customer psychology. Furthermore, creating innovative value-based pricing solutions, product offers and price bundles that can be trialled and implemented quickly and effectively using agile pricing methodology.
4 Steps to Close Skill Gaps with Retail Pricing Tools
Skill gaps in pricing cannot be closed overnight. There's a need to make changes in competency models, role design, career paths and training. There are four imperatives to consider:
1. Redesign your competency model for your commercial department. 
There's a common assumption in HR that pricing teams and finance teams do roughly the same things. This is a big mistake. There are big differences between pricing, sales and finance – as well as some notably cross-overs. Not knowing what these similarities and differences are is not only creating huge confusion about the role of pricing in your business but in the market as well. 
2. Redesign roles for your commercial department. 
Commercial departments need to revise roles and job descriptions to better reflect emerging skill requirements in commercial departments. They must also avoid using generalised or old job descriptions that fail to clarify evolving skills and expectations.  
4. Train and develop your commercial. 
This is an area in which most pricing teams and commercial departments can improve. Research shows for example that commercial executives are either investing too much money in training programmes that don't deliver enough results. Or investing too little in training, and not helping staff acquire the skills they need to do their jobs properly. 
5. Reorient recruitment for your commercial department. 
A standard recruiting service model isn't responsive enough to the fast-changing needs of your commercial department. Your teams' needs, like your business' needs, must be aligned to changes in the market and changes in the talent market as well.
Implication on Retail Pricing Tools
The role of the commercial department is changing rapidly. Therefore, business operating models are shifting to keep pace with business strategy and digitalisation. New pricing skills and competencies are now in demand. Also many are foreign to cost-plus pricing teams or the stock standard finance department. 
An evolution in commercial capability requires pricing managers and analysts alike; to not only be tech-savvy but also to understand critical; components of effective price and revenue management and price data architecture design. This evolution refers to both technical and softer skills. Furthermore, the success of many pricing projects now heavily relies on your teams' ability to collaborate, have factors influencing retail pricing and manage complex price optimisation projects with multiple cross-functional stakeholders.
Commercial departments require a mix of new and existing skills to drive incremental EBIT growth as the business pursues its retail pricing strategies and financial goals in tougher economic times. Given how competitive the labour market is for these pricing skills, particularly in pricing managers, it is critical for HR to identify these skill gaps early and put a plan in place to acquire them. 
Conclusion
In order to keep pace with changing business needs, commercial directors and HR must be deliberate and proactive to acquire needed pricing skills early. Furthermore, those that do will be in much better positioned to drive profitability and protect against margin loss. In today's war for pricing talent, the quality of your pricing team will be nothing short of competitive advantage.
If you would like to learn more about how you can build a world-class pricing and category teams, then download our free pricing guide or e-book now.
Or, feel free to call me on (2) 91994523
Alternatively, subscribe to Taylor Wells pricing channel now and get an update as soon as a new video is released.