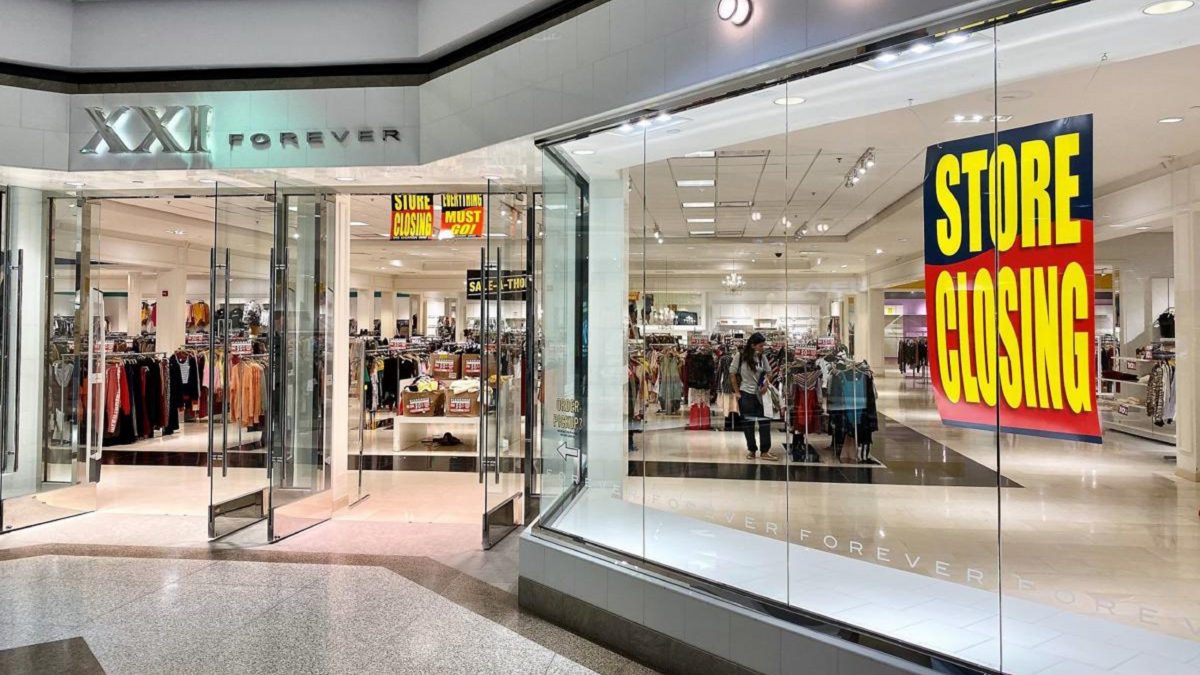 Australia's Pandemic Retail Bloodbath: 💥 Rocked by Bad Retail Pricing Decisions
Retail brands are rocked by bad retail pricing decisions. With the year only starting its first quarter, a record number of Australian retail stores are closing shop. What is going on?
The brutal 2020 retail bloodbath has truly begun, with 161 popular Australian bricks-and-mortar stores already expected for closure just one month into the new year.
It started on January 7 when it was disclosed that department store Harris Scarfe was set to close its 21 stores across five states in just one month after the business was put in receivership in December.
While this isn't the so-called "End of Days" for the retail industry as a whole, it is truly in the midst of a "market correction" which is compared to Australia's economic downturn in the 1990s, that was described as "the recession we had to have".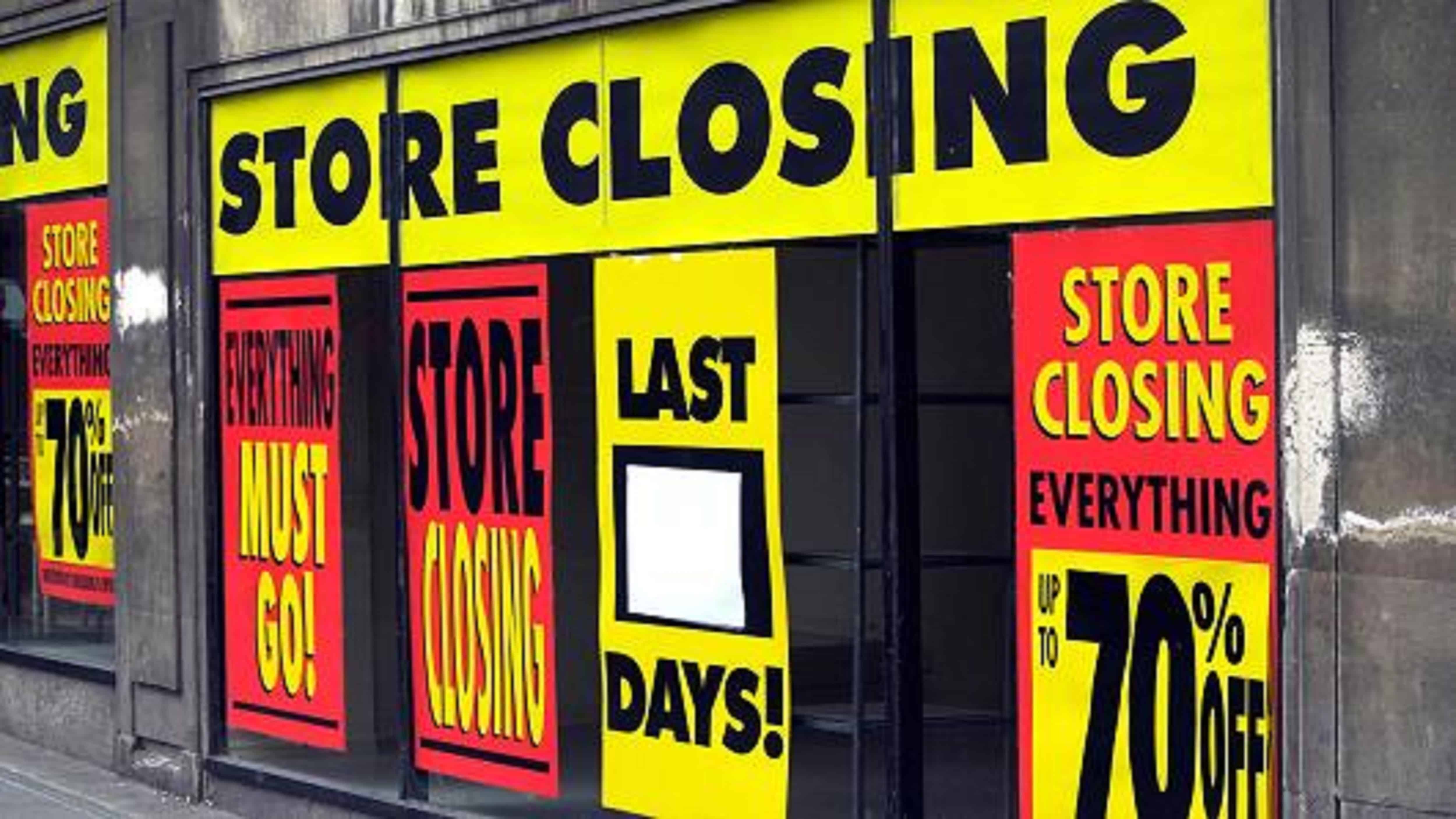 Experts think that this could only be the tip of the iceberg as consumers continue to turn more to online shopping over bricks and mortar stores. It appears Australian companies may not be quick enough to adapt to the changing retail landscape and consumer preference and this is largely apparent from their under-performing marketing and failing retail price formula.
In this article, we'll discuss factors influencing retail pricing. At the end of this article, you'll learn how to price your product for retail. 
Lazy Retailing a Part of Bad Retail Pricing Decisions
Many experts and critiques of the Australian retail apocalypse, are saying that a large part of the problem is "lazy retailing". 
An example would be supermarket retailing. Large Australian supermarket retailers have had it easy for decades. They haven't really had to compete or understand their customers. And prior to Aldi and Amazon showing up, there weren't that many significant price wars between the major retailers here.  
In fact, it's only really been up until the last 5 years, that the oligopolistic supermarket industry  in Australian was shaken up – with major retailers finding themselves under pressure to re-think and re-invest in a customer-focused strategy and a high-performance business culture, for instance:
upskilling and or hiring more skills and capability 

increasing private label own brands

closing unprofitable regional megastores

opening new metro stores 

speciality food and products for new segments 

new health and beauty ranges 

online revenue model

new partnerships 

new suppliers with innovative offers

better distribution and targeted discount promotions
Now even fashion and footwear categories are exposed to not just competition from fast fashion, but also a much more improved discount department store offer. They were mistakenly hoping to rely on their longevity in the market to maintain share; and have for too long now resorted to tactical pricing (i.e., heavy discounting and blanket promotions) to ride out the retail apocalypse. 
This reactive pricing strategy has clearly not been working well at all. Instead of sourcing better products and setting up a pricing team to drive profitable revenue growth, many retailers have been cost-cutting and or excessively discounting and promoting their suggested retail price to the point now that customers don't trust prices, sales or value brands. Retail industry profitability is at risk and declining as a result.
For example, discounting by 20 or 30 per cent means retailers have to sell more stock just to get to the same sales levels as last year, but there are more logistics and costs involved with each sale, which in turn, eat away at next years' earnings. 
What's more, there's no guarantee that customers will buy on bulk or on promotion just because you've offered them more at discounted rates. Many customers are sceptical when they see a big discount. Others don't buy because they don't want more stuff for free. A volume-based pricing strategy based on simplistic cost-plus calculations often devalues the brand and indicates problems with the RRPs as well as with the company's finances and business model.
Can the market correction be halted? Let's examine some of the solutions:
Keeping pace with the customer with retail pricing decisions
As customer expectations continue to rise, brands have a real challenge in keeping up. Retailers need to understand what their customers really want, what they value and why they buy from them. 
Buying and selling are fast entering the domain of digital retail, while shopping is an inspirational, aspirational and emotional conduit for the consumers. They shop for the experience or to fix a problem or need. They do not shop for the item.
Many retailers seem to have geared their businesses for network growth over the past 10 years, which is a CAPEX heavy strategy often incompatible with customer growth. Some retailers have trained their customers to expect a sale or discount, and are now finding it very difficult to un-train bad habits. Other retailers have assumed all their customers are price-sensitive shoppers and have been underselling themselves for years; throwing away, in turn, millions of dollars each year which they really didn't need to do.
These days, 55% of millennials use their mobile phone to shop online. However, it may surprise you to know that 1 in 2 millennials actually still prefers to shop at shopping malls/in-store.
With this in mind, it's time to strategize and bridge the gap between online and in-store. E-commerce and retail are no longer separate, they are one and the same.
Digital Retail is a Pressure but Not an Excuse for Bad Retail Pricing Decisions
Digital makes it a lot easier for customers to shop around. Australian retailers shouldn't be focusing solely on local brands that are posing a threat, but also international brands.
Though this adds pressure to the Australian retail problem, it shouldn't be an excuse to stop trying or lower retail selling price. Think about how you can connect the online and in-store experience. No need to invest in technology to understand who your customers really are. The pricing team can effectively determine how to price your product for retail.
Retailers at this point should know how to use social media to build customer relationships. They want to be thinking about engaging with customers, not just during pre-sales or through the sale, but also through post-purchase and aftercare support. Although most people love to be self-sufficient when using digital, they also like to rely on real feedback and advice from real people, especially when they are buying something new or when something goes wrong. 
Automating everything to AI is a mistake. People like to deal with people when they have a problem. Think about automating the delivery rather than the problem-solving part. 
How can a Retailer Sustain its Business Amidst Bad Retail Pricing Decisions?
Stop prioritising acquisition

– find who your most profitable customers are and take care of them. Deliver the right value for the right customer. Network value is a diminishing asset. Find the balance between brick-and-mortar and online. Customers want both. You've got to find out the ratio required for your business. Not all businesses are the same. 
Don't be discount obsessed –

focus on the actual customer experience. A satisfied customer will spread the word around about their store experience. A pricing team would also be a good investment for retail companies now too as they can produce safe options to make more revenue and margin per segment.
Accept multiple communication channels

– no matter how a customer contacts you, you need to have access to the same information. If a customer complains via social media, then calls the contact centre – the agent should immediately respond and solve the problem quickly.
Don't open new stores

– if the existing ones are under-performing. Before even considering opening a new store, you need to be sure your existing stores are doing well and have a true grasp of your existing customers needs, wants and desires – and ultimately how to bring them back to the store.
Employee retention

– although customer experience is essential, the employee experience is more important. Good front line employees can really make a difference to your business. Look after them, and they will look after your customers and your business.
Implications
Retailers who use simplistic markup on costs to set prices often end up under or overcharging customers and underselling themselves. 
Australian retailers need to work smarter not harder. Give people a reason to be in your business and stores beyond just high pay or massive discounts.
Companies need to have the will to adapt to the changing retail landscape around them.  Especially as consumer preferences are changing so quickly now, and there's a confusing multitude of choices competing for your customers' attention.
Conclusion
It is not only digital disruption that's causing the closure of so many Australian retailers but the quality of the products, customer satisfaction and bad retail pricing decisions which are accelerating the decline. Don't make difficult problems an excuse to give big discounts because they don't fix the issue.
Retail businesses need a strong online presence and a world-class pricing team to compete in the current marketplace. Category managers doing pricing on a part-time basis is not good enough. Pricing is a full-time role and an expert's function. Not everyone can do it.  
Customer retention is essential to succeed in today's market. Retailers should know their existing preferences and how to work out retail price in order to influence future behaviour. Segment your customers, and identify the customers who can help you achieve business growth. Be prepared to stop pleasing everyone, and focus on the right customers. 
You're already experiencing high customer churn – why not experience more profitable sales from customer segments that really want and get the value of your offer?  
Click here to access your free pdf guide on driving pricing strategy in your business.
---
〉〉〉 Contact Us for a FREE Consultation〉〉〉
---