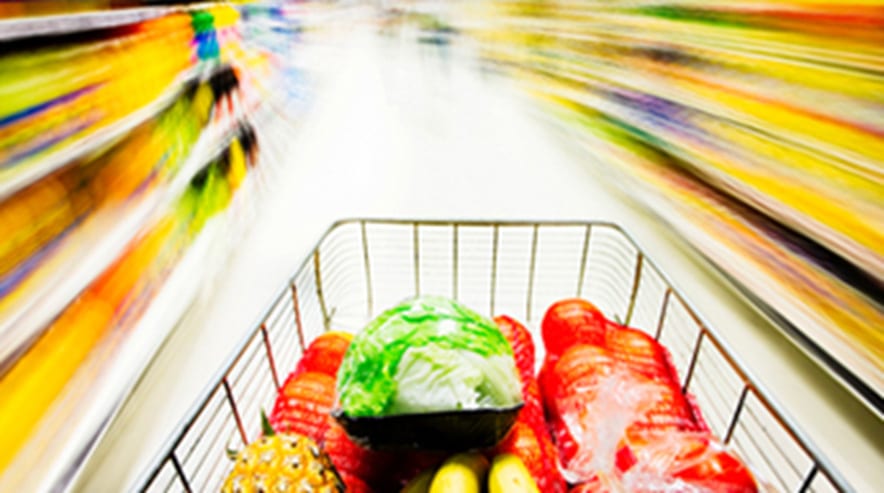 Retail price management: The end of Treasure Island in Australian retail
Retail price management: The end of Treasure  Island
The pace of margin erosion accelerates for Australian FMCGs
Written by Joanna Wells, Author of TeamBuilder360 & Director of Taylor Wells
"We're in a low inflation, almost deflationary environment – we're benefiting from lower commodity prices as well but rate [price] realisation is definitely the challenge in Australia at the moment."
— Alison Watkins, CEO Coca-Cola Amatil
Australian has been called Treasure Island by overseas firm in the past – this appears to be changing. Over the past two years, grocery suppliers in Australia have been adapting retail price management and grocery channel strategy to regain control and selling power (pricing power) with retailers. Many are looking for new ways to work with retailers to survive. Others, however, are less prepared and under resourced; struggling to reach margin targets with low leverage category strategies, excessive discounting, blanket annual price rises (see article on price escalators) and erratic relations with retailers (e.g. Arnott's refuses to supply Coles with Tim Tams).
Leading companies, like Mars, Coca-Cola Amatil, and Goodman Fielder have all recruited high calibre retail price management teams over the past years to both innovate and defend against enduring pricing battles (i.e., demands for lower prices, excessive discounting, private label proliferation, and changing consumer preferences).
Investment in people to optimise revenue and margins should not be considered a cost in the traditional sense of headcount. The challenge for businesses is to deploy resources where there will be a return on capital.  Retail price management is your most powerful profit lever and if left unattended or inadequately resourced can become your biggest source of margin risk.   Many companies have reviewed their people assets, making serious and ongoing investments in building well-designed pricing and commercial teams. Other FMCG suppliers, however, haven't made the same level of investment and have become complacent, accepting a fate of lower prices and margins.
In this article, we will discuss the FMCG pricing battle and key implications on Australian FMCG businesses.
We will explain how an investment in retail price management teams can help boost revenue and increase profit (as well as support the business to navigate challenging times ahead).
The enduring retail price management challenge for FMCG
The Australian FCMG industry is quite unique from anywhere else in the world because of a largely duopolistic retail market. Coles and Woolworths account for nearly two thirds of Australian grocery retail sales with gross margins including trading terms in excess of 40%+ across nearly all categories with overall EBIT margins running at 6.0%+. These EBIT margins are some of the highest in the supermarket retailing in the world.
With Woolworth's backward integration through the supply chain and Coles successful "down, down prices are down" pricing strategy, both highly profitable and powerful grocers have strengthened their buying terms, doubling penetration of their own brands and removing even more "substitutable" products from their supermarket shelves.
Price inflation is also a significant growth factor in Australian FMCG: A basket of goods being nearly 50% more expensive in Australia than the UK. The financial benefits of price inflation however are not evenly distributed across the value chain.
How does this affect retail price management?
Overplaying price:
In some categories suppliers aggressively use price growth to maintain market share. The long-term effects of over promotion mean that in many categories up to 70-80% of all volume is sold on deal. This destroys baseline sales and full price profitability.  Consumers come to learn that the product is always on promotion in either Woolworths or Coles and simply buy when on special.  These economics are unsustainable when trading terms have been developed with the assumption that only 30-50% of all product will be sold on deal.
Setting unrealistic targets.
FMCGs often set unrealistic top- and bottom-line growth targets to grow margins; a decision that often leads them to manage their businesses for the short term. Many retail price management teams are forced to cut back on brand marketing In order to hit a profit target. Others increase prices and very often price increases lead to unexpected volume losses. Suppliers are then forced to "deal back" prices by running increasingly deep and frequent promotions. Each of these actions makes it even more difficult for suppliers in the future.
Specialist pricing teams can help you boost revenue & increase profitability
In order to reshape pricing strategy in a market with numerous pricing challenges, leading FMCG businesses like Coca-Cola Amatil, Mars and Arnotts' have heavily invested in designing and building their pricing and commercial teams. They have sought to define new roles, teams and business priorities against pressing commercial challenges and business model constraints. They have taken time to understand how their retail price management and commercial teams should engage with each other, the sales force, major accounts and consumers to boost revenue and grow profitability.
As a way of ensuring that they have correctly aligned the right people to key business strategy, these businesses have chosen to recruit and build their teams in the best way possible. They regularly evaluated their people assets; looking for high potential executives, and leaders of the future. They also remove unsuitable people from the business to weed out toxic sub cultures in the business.
What leading FMCG businesses are doing
Since taking over from former CEO Terry Davis in March 2014, Alison Watkins has re-structured CCA's entire senior management team, and hired numerous specialist pricing, revenue and commercial management positions. She announced plans to invest $100 million from cost savings into innovation, marketing and recruitment, and sold 30 per cent stake in the Indonesia business to major shareholder the Coca-Cola Co for $US500 million to fund further market development.
Coca-Cola are facing unprecedented times: For the first time in CCA's history, large numbers of consumers are switching to alternative beverages, which is seriously challenging the Coca-Cola's business, pricing and revenue models.
Tough choices ahead for grocery suppliers:
FMCG pricing challenges are not going away. It is vital to prepare and build teams that can identify margin opportunities and risks amidst an industry characterised by lower prices, growth in private label and changing consumer preferences.
Taylor Wells believes that grocery suppliers will continue to feel pressure in the following into 2016/17:
There will be a continued and heavy reliance on annual price rises; creating even more opportunity for low cost competitors like Aldi, Costco and the latest entrant, Lidl to attract bargain-seeking consumers.
There will be even more private labels occupying an even greater percentage of consumers' shopping basket.
There will be more customer consolidation (i.e., supermarkets, warehouse clubs, and food distributors) taking place in major markets, resulting in a reduction in customer numbers and spend.
As Bernardo Hees, CEO of Heinz says in a video message released to Kraft employees in April of last year after merging with Heinz: "In many places, our similarities will create synergies and our differences will open up opportunities…but we all understand that change is never easy and brings with it a lot of uncertainty and questions."
Taylor Wells: The end of Treasure  Island is written by Joanna Wells, Author of TeamBuilder360 & Director of Taylor Wells
Taylor Wells is a specialist advisory firm that has developed a search, evaluation and recruitment process in the field of pricing, commercial and analytics.  Our business was started after identifying weaknesses in the traditional agency recruitment model.  Our purpose is to support management and HR to eliminate the risk of a bad hire. Our workshops and diagnostics ensure pricing or commercial teams are deeply engaged with the sales and marketing teams to achieve greater levels of margin and earnings growth.  We have developed our own digital platform to identify and evaluate talent and we partner with subject matter experts to help us operate efficiently.
Joanna Wells
Director of Taylor Wells
BA / MA University of Cambridge
Book: TeamBuilder360
TeamBuilder360 explains how to build teams that work together to drive revenue, margin and profit growth using a TeamBuilder360 canvas and a wealth of real life examples. It also gives you advice and guidance on how to build a more productive and successful career in pricing without compromising on important career choices and goals.